Destination weddings — saying "I do" in a fun and exotic location — are becoming increasingly popular. In 2017, 23% of couples chose to get married far from home. Unfortunately, weddings can be expensive no matter where you choose to wed, but we're here to help with budget advice.
If you're a bride or groom who wants to plan a fun, yet affordable, wedding, follow the 10 budget-friendly tips below.
1. Roam with Wild Horses
Don't start spending without a budget. Determine how much money you must work with. Then, decide how much to allocate toward various elements of your wedding, such as the dress, food, venue, cake, flowers and more. Don't think of a spending plan as cutting back. Instead, consider ways to reduce overall expenses; whether it's wearing your grandmother's vintage ring or purchasing your dress from a secondhand shop! Think of creating a spending plan as a way to use resources as efficiently as possible.
2. Search Bargain Destinations
When it comes to an affordable wedding, not all destinations are equal. Choose a spot with the essential elements you're looking for — like white-sand beaches or medieval architecture — without the high price tag. Mexico, for example, offers picturesque beach resorts and cheap hotel rates. Jamaica, the Dominican Republic, and Costa Rica are also known for their affordability (although travel rates to Costa Rica may be high).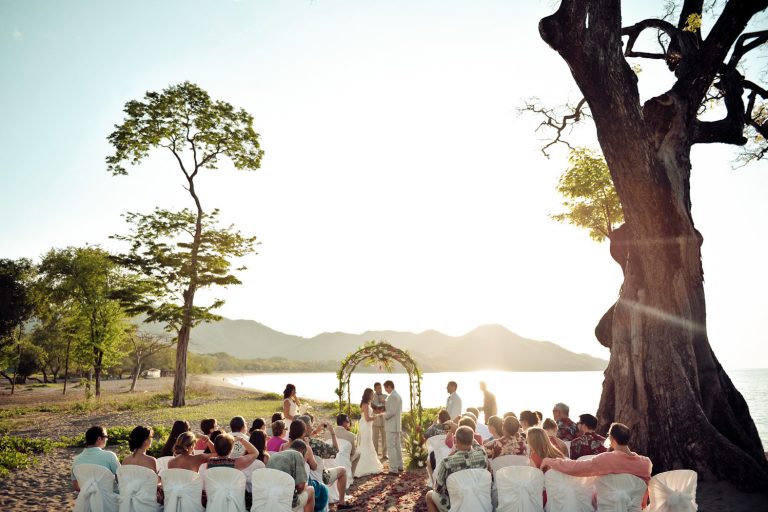 Hotel RIU Palace Costa Rica
3. Schedule for the Off-Season
A wedding during the high season — a country's busiest tourist months — can be pricey. Consider planning during the off-season or shoulder season for the best specials and discounts. In the Caribbean, for example, high season is November through March. Shoulder season falls April through mid-June and September through October. Fewer tourists will also mean more privacy on your big day.
4. Skip the Weekend Rush
Everybody wants to get married on the weekend. But you can typically get a much better deal with vendors, venues and travel costs if you're willing to get married Monday through Friday. If you have a dream venue in an ideal location, a weekday wedding could bring the price within your budget.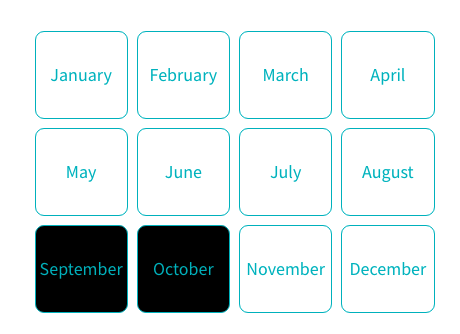 Off-season in the Caribbean.
5. Choose a Wedding Package
One easy way to save is to bundle your wedding into an all-inclusive package. Most resorts work with local suppliers and offer a handful of wedding packages to fit your needs. You can also add customized elements to make the day as unique as you and your partner. Our wedding venues offer on-site wedding planners who will help with the planning before you arrive.
6. Ask About Hotel Discounts
Most hotels offer an array of discounts for several reasons, whether for military, AAA members or senior citizens. Don't forget to ask which discounts are available and take advantage of the savings with your travel agent. Some hotels even throw in perks like free room upgrades or complimentary spa passes.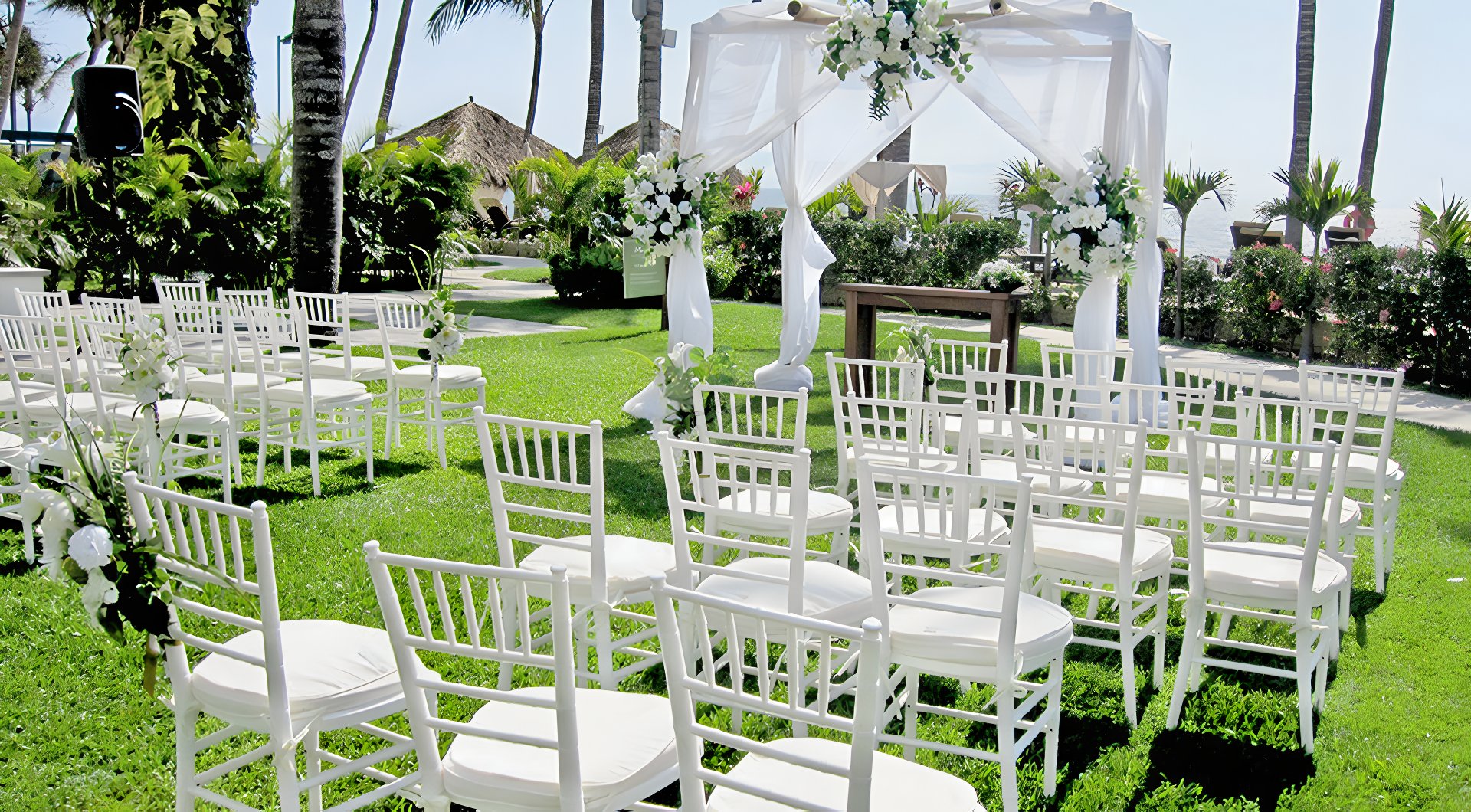 Garden ceremony venues can be truly budget-friendly.
7. Consider a Partial Buy-Out
Many wedding venues allow for a buy-out, where you can enjoy the privacy of the entire property for your event. However, if you're on a budget, you can ask the venue for the option of a partial property buy-out. With a partial buy-out, you'll still have privacy in the areas surrounding your event, and guests will have a place to stay the night. Partial buy-outs include restaurants, rooftop terraces and more.
8. Pare Down the Guest List
Each person you invite equates to more money on invitations, food, cake, and alcohol depending on your wedding package. Pare down your guest list to the must-haves — each attendee should be essential to your big day. Keep in mind some people may be unable to attend due to costs. One survey revealed 53.6% of people did not go to a destination wedding due to costs.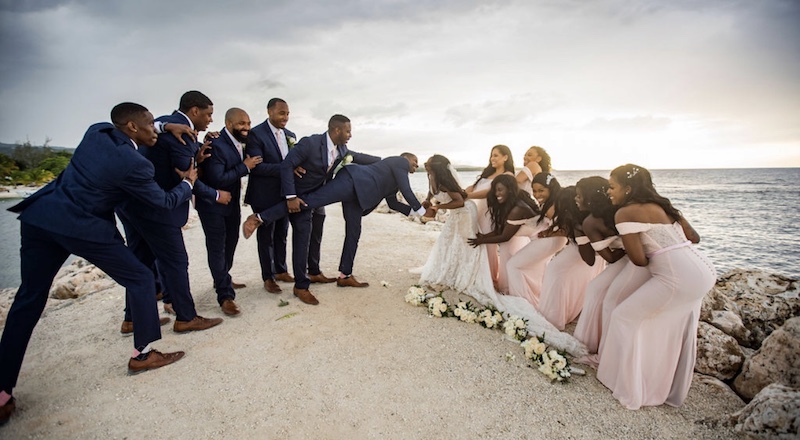 9. Shop Local Vendors
The farther something has to travel to reach your wedding venue, the more expensive it will be. To get the best deals and values, shop local vendors for items like produce, flowers, wedding signs and more. If you're getting married on the beach, for example, save money by decorating with natural elements like palm fronds, shells, pineapples and coconuts.
10. Prioritize Your Spending
Getting the most out of your wedding is all about understanding what's important to you. Do you want a live band so you can dance the night away? Perhaps a five-star meal you'll remember on your 50th anniversary? Put the money toward the individual details you'll notice most. Focus on creating an experience that's commemorative of the big day.
Planning a destination wedding can be perfect, even when you have a small budget. Start by choosing an affordable location and staking out the best local vendors. Ask about available discounts or consider a partial space buy-out. Plus, you can save substantially by second-checking your guest list and paring it down to the absolute minimum. If you want to plan a destination wedding that's both fun and budget-friendly, follow the 10 tips on this list.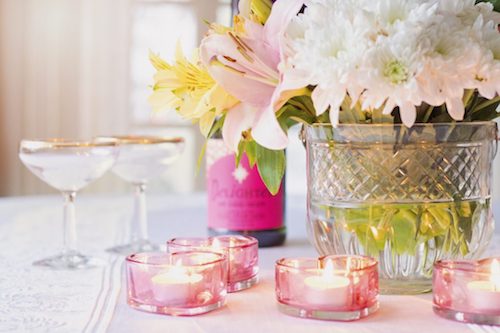 Want to see more from our planning guide? Click the button below:
About our Guest Blogger:
Kacey Bradley is the blogger behind The Drifter Collective, an eclectic lifestyle blog that expresses various forms of style through the influence of culture and the world around us. Along with writing for her blog, she has written for sites like U.S. News, SUCCESS, Guides for Brides, Hotel Online and more!
Follow Kacey on Twitter and subscribe to her blog to keep up with her travels and inspiring posts!