For those looking to plan a destination wedding for 100 guests, it can be somewhat difficult to make decisions about where and when to have the wedding due to the large size of your guest list. Thankfully, a destination wedding with 100 guests is still small enough that you will have more options than you may have imagined. The couple can choose what amenities they want, the activities they want to do, and essentially curate not only a wedding but a vacation for those that they love the most.
There are many different resorts that offer packages for destination weddings for 100 guests or more – some of the most popular options include Mexico, Hawaii, Central America, and the Caribbean islands.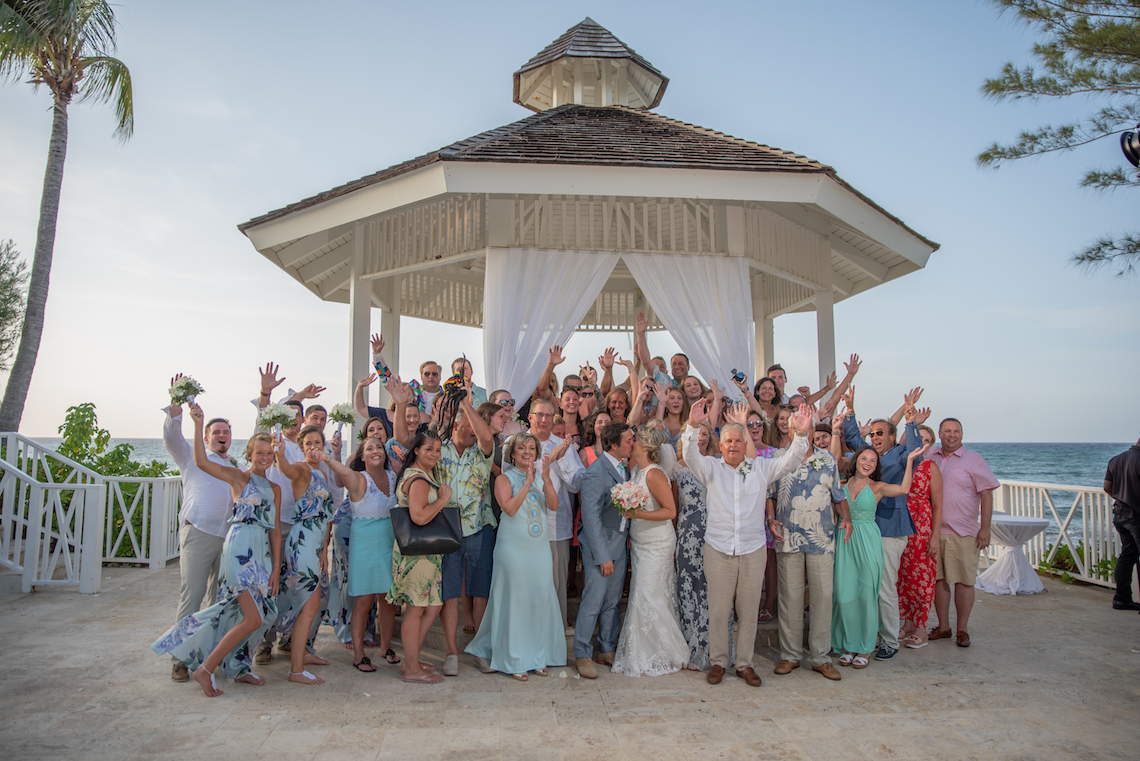 Destify Couple: Jillian and Zach
Advantages of Destination Weddings For 100 Guests
Having a destination wedding for 100 guests has many advantages over planning a traditional wedding with that many people. Typically, if you are having a destination wedding for that many people, a traditional wedding may have even been much larger. Having a destination wedding will cut down on the guest list, as fewer will opt to pay for the vacation and travel costs that are associated with a destination wedding.
At the same time, planning a destination wedding for 100 guests can be much less stressful with our all-inclusive resorts. With resorts, you'll gain access to a dedicated wedding department with the cost of your wedding package, which can help to take some of the pressure off your planning. You'll also get access to a wedding coordinator who can help you with these details. When you aren't surrounded by a ton of stress and details, you can just enjoy your day.
For the couple themselves, destination weddings can be more romantic (and double as a honeymoon). There is an added layer of romance and fun that you just can't get with a traditional wedding at home.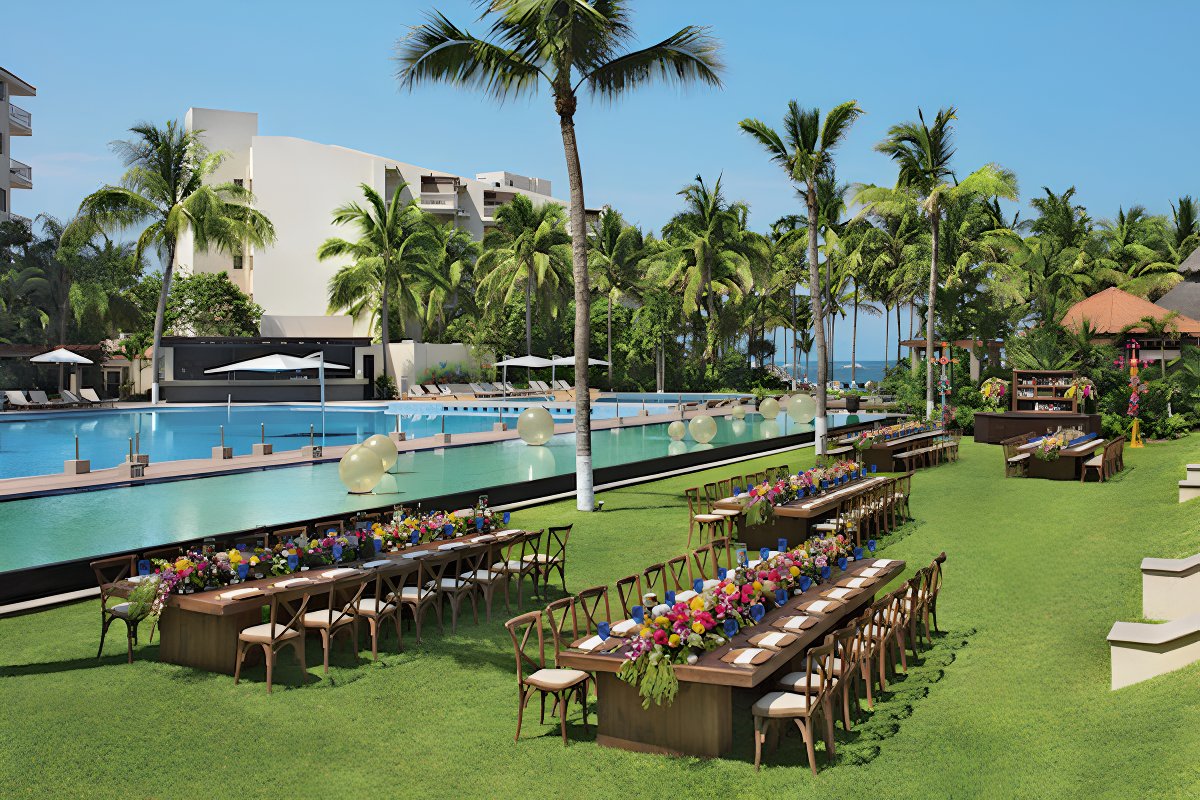 A reception at Reflect Los Cabos, Mexico.
100 Person Destination Weddings FAQ
A destination wedding with 100 people is a good-sized wedding. It can be one of the best ways for a couple to start their lives together with the people they love around them. However, there are many questions that come with planning a wedding of this size.
Where should we go for a destination wedding for 100 people?
You may be surprised to find that having a wedding for 100 guests is easily accessible. You may have to cut out some resorts that don't have enough space, but in truth, every location will have resorts that hold this many people. In the end, it may just come down to which destination you want to have the wedding in.
Who pays for a destination wedding?
Destination weddings of 100 people tend to be a bit costly locally. In a traditional sense, the couple's parents pay for the wedding. However, most destination weddings are paid for by the couple themselves. This means paying for your room, travel, and the wedding package cost. If enough people book at a resort, however, the couple will get added perks for free, which may include free room upgrades, free private events, free receptions or even a free stay. It's all based on the number of guests booking at your chosen resort.
When should we let people know we are having a destination wedding?
If space is limited at the resort you chose for your wedding, it is best to let your guests know in advance. Having a 100-person wedding can make purchasing airplane tickets, booking a certain number of hotel rooms, and requesting time off tricky for many people. This is where using a travel agency can help the most. In general, it is better to give people at least 6 months notice, if not longer. Let people know as soon as possible after you've selected your resort.
Who plans and coordinates destination weddings?
For destination weddings of around 100 people, wedding planners at the resorts will help to coordinate the event. You'll have access to them throughout your planning, to select decor, venues, and to ask any questions you may have. They'll be there on the day of your wedding too, to help on-site.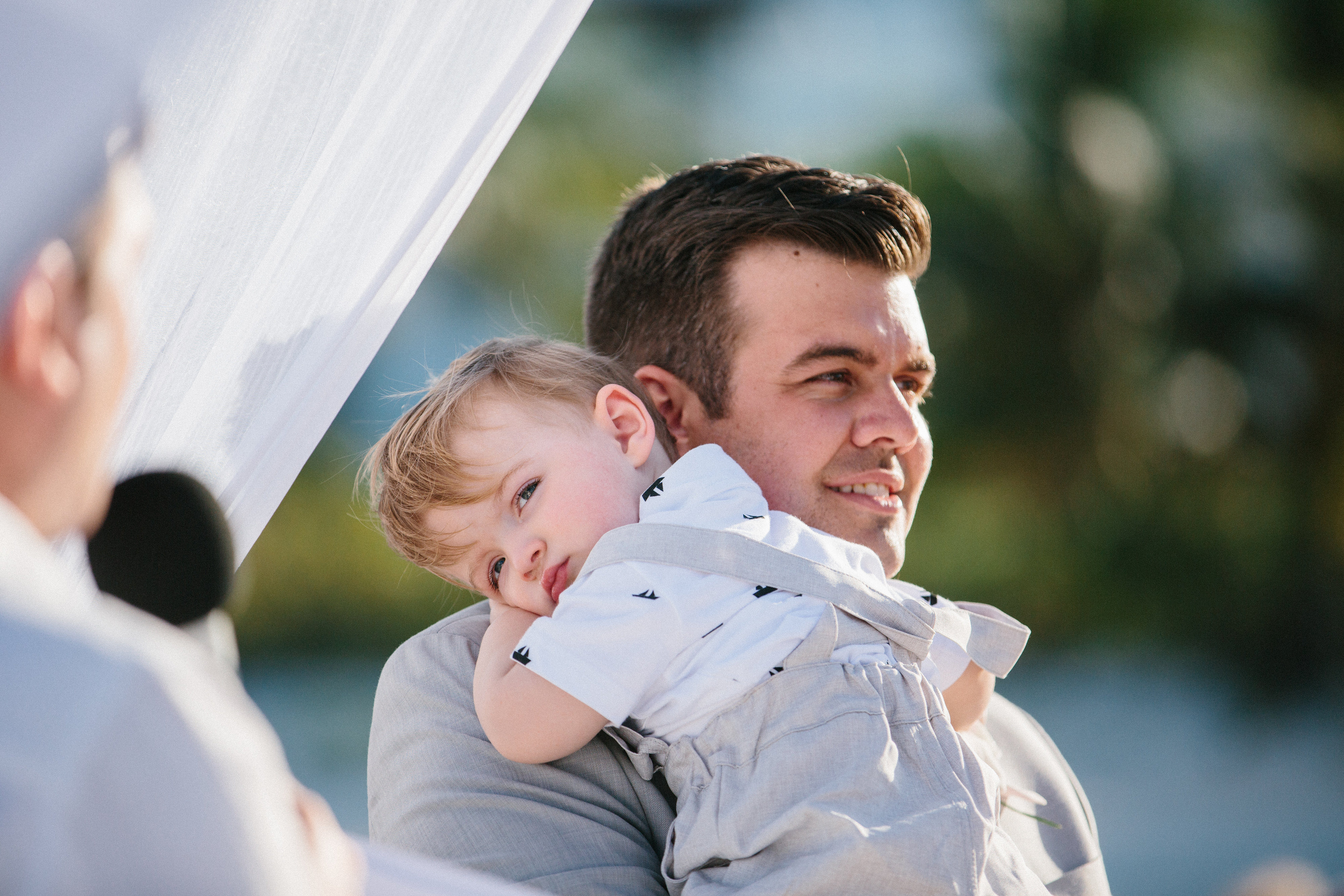 Best Wedding Venues For 50 Guests
There are certain wedding venues that are perfect for those that have around 100 guests.
Best wedding venues for 100 guests in the Caribbean: Hotel RIU Palace Aruba, Sunscape Curacao Resort, and Royalton Saint Lucia
Best wedding venues for 100 guests in Mexico: Dreams Riviera Cancun, Sandos Finisterra, and Beach Palace Cancun
Best wedding venues for 100 guests in Jamaica: Iberostar Rose Hall Beach, and Grand Palladium Lady Hamilton.
Best wedding venues for 100 guests in the Dominican Republic: Now Larimar Punta Cana, Majestic Colonial, and Royalton Punta Cana.
Best wedding venues for 100 guests in Central America: Dreams Delight Playa Bonita, Dreams Las Mareas, and RIU Guanacaste.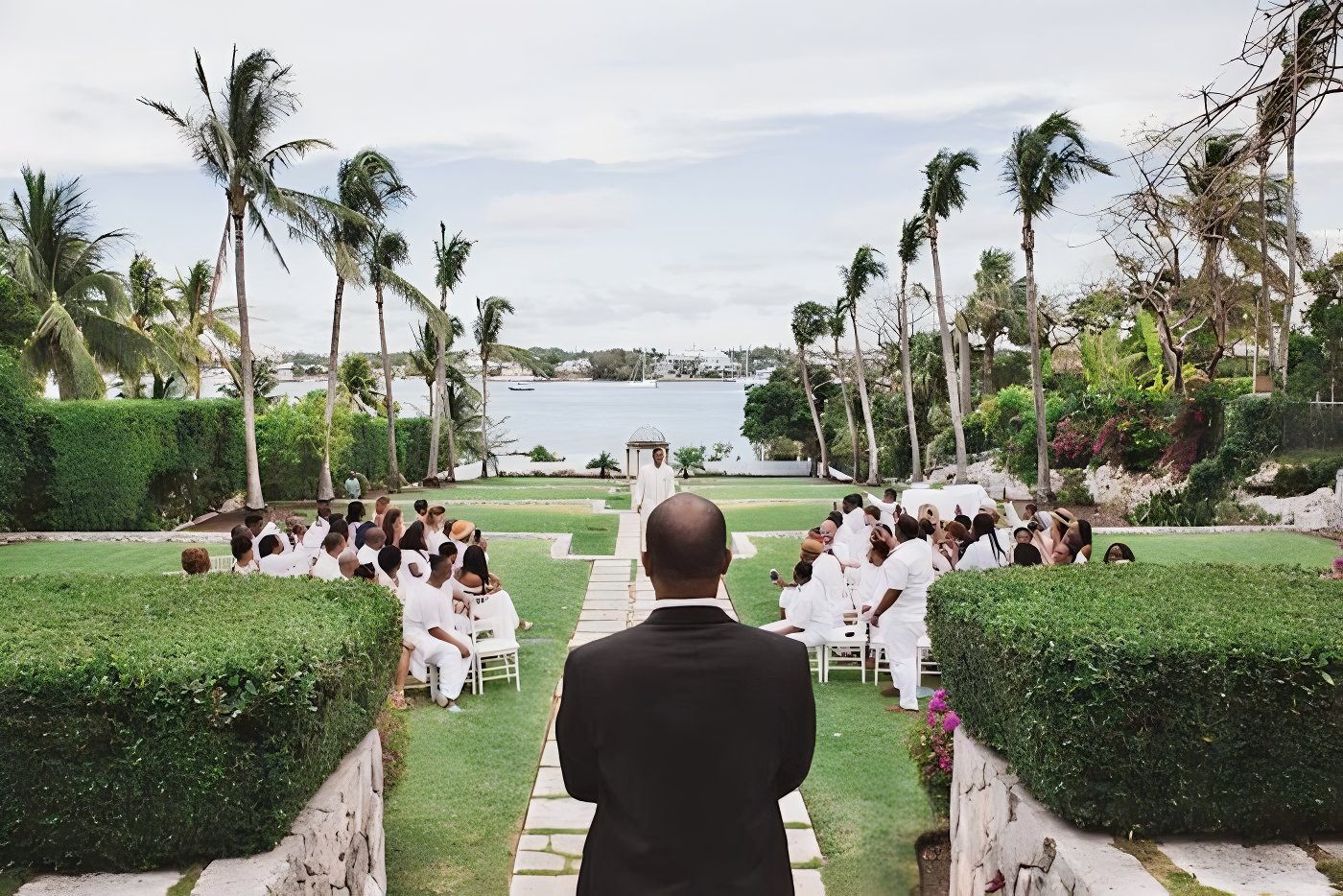 Example Destination Wedding Packages for 100 Guests
With wedding packages featuring seasoned destination wedding specialists and wedding day luxury, here are a few collections ranging from Riviera Maya to Puerto Vallarta:
Beach Palace Cancun
All Inclusive Wedding Package Costs: Free – $4,300
Example Complimentary Collection Wedding Package:
Services of an on-site wedding specialist
Wedding ceremony location: beach or gazebo
Minister to perform symbolic ceremony
Wood wedding arch featuring ivory sheer fabric backdrop with silk floral appliqué and silver branches
Matching wood ceremony table with two silk floral spheres as table décor
30 white avant-garde chairs
Audio system available for ceremony
Sparkling wine toast during the ceremony
1 semi-private dinner reservation for up to 30 wedding guests with standard restaurant décor
Breakfast in bed the morning after the ceremony for wedding couple
Honeymoon Wishes wedding website and registry
Complimentary Honeymoon package
Sandos Finisterra Los Cabos
All Inclusive Wedding Package Costs: $3,150 – $4,750
Example Sweet Romance Wedding Package:
Symbolic ceremony
Ceremony setup as per resort location
Wedding locations of choice
1 medium-sized flower medallion
Sound system and a microphone during the ceremony
1 bouquet and 1 boutonnière, or 2 bouquets, or 2 boutonnières
Private cocktail hour with open bar (duration: 1 hour)
Private reception dinner with open bar (duration: 3 hours)
Basic setup and ambient lighting
Sparkling wine for the wedding toast
2 tier custom made wedding cake
2 centerpieces
Sound system with microphone during dinner (duration: 3 hours)
Wedding organization and personalized service from our wedding planning coordinator
1 make-up and 1 hairstyle (excludes trial) at the Sandos Spa
Commemorative certificate in the form of the "Sandos Wedding Tree"
Couple's massage at the Sandos Spa (duration: 25 minutes)
Upgrade to the next available room category for the couple
Complimentary honeymoon amenities
Planning a destination wedding for 100 guests is the perfect size for a destination wedding. It isn't too big but it still allows you to have as many people as you want at your wedding. With 100 people, you will need to do some research and ensure that the wedding venue fits your size, and the resort has enough rooms for your guests (plus everyone else that will be vacationing there at that time).
Expecting a destination wedding with only around 50 guests? Check last week's blog for more info on all inclusive packages by clicking the button below: