Big things come in small packages, at least when you allow yourself to think big for your micro destination wedding. In the past few years, micro weddings are becoming more popular, as couples desire no fuss, intimate wedding ceremonies, in beautiful destinations. Micro weddings expand on elopements, or small wedding parties, by offering everything you would expect from a large wedding except with fewer guests (and stress). Plus, you can get the most out of your location, all the better to explore the Caribbean.
Micro weddings are an ideal match for wedding couples who want a simple ceremony or would prefer a destination wedding without tons of guests. Some wedding couples are finding that "micro" weddings, with minimalized parties, allow for more freedom to do exactly what you'd like during your wedding. Follow below as we do all the work, so you can plan accordingly for your micro destination wedding.
Wedding Venues Made For Micro Weddings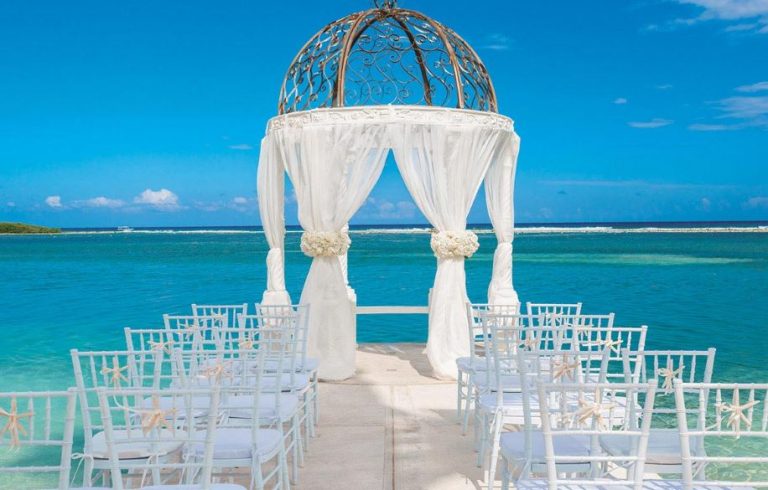 A gazebo at Sandals Royal Caribbean.
Many of our all-inclusive resorts feature small and intimate wedding ceremony venues that would be ideal for a micro wedding. Think over-water chapels that seat 15 people, or oceanview gazebos built for just the couple and a few of their closest loved ones. There will be no guests craning to hear the words of the procession during your ceremony, and everyone will have a front-row seat as you exchange vows.
With smaller wedding venues, less decor may be needed too. Take for example the many small and beautiful gazebos of Sandals Royal Caribbean, which feature colonial-inspired architecture, and a pathway that extends directly over the water. Many of our wedding chapels are designed for smaller groups too, so you can have the religious ceremony you've dreamed of in an unforgettable destination.
Private Events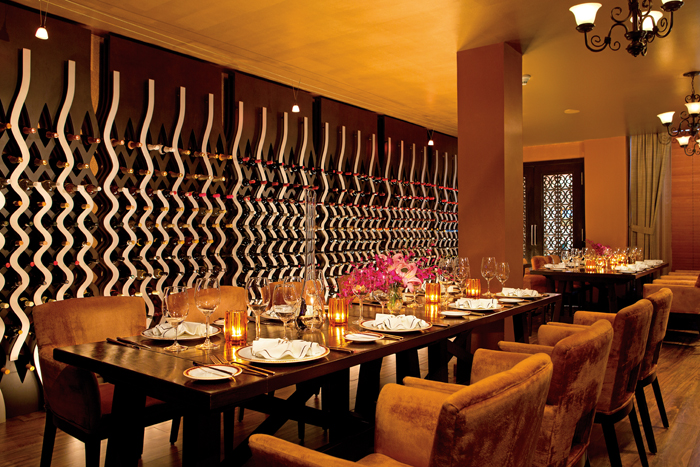 The private wine cellar at Dreams Riviera Cancun.
Hosting a micro wedding allows so much more free time to coordinate several other events beyond the wedding ceremony. With a smaller wedding party, it's easier to gather your group for fun functions, without worrying as much about the cost since the rates will be that much more affordable. Many of our all-inclusive resorts feature beautiful private wine-cellars. Seen above is the wine cellar at Dreams Riviera Cancun. It's the perfect place to host a small reception, a dinner rehearsal, or even just a welcome dinner on the night your guests arrive, and you'll find these gorgeous venues at many of our resorts.
A day after brunch will be a cinch if you only have 10 guests, and your concierge can help to make the reservation arrangement. With a small number of wedding guests in total, you can even arrange for other exciting events, like bonfires on the beach, or private cocktail hours by the pool. Hosting a micro wedding allows for more time to cherish the company you're in, at your private events.
Affordable Mico Wedding Costs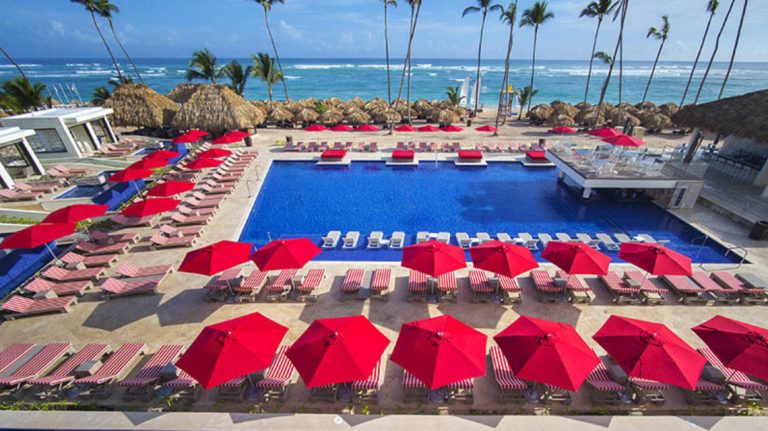 Royalton Bavaro
Wedding packages will be easily affordable for your destination wedding. You can choose one of the many "just the two of us" wedding packages and purchase extra guests. Even better, many entry-level wedding packages are already designed for parties of 10 and under. So having a full ceremony and reception will be covered in the upfront costs. This can be truly cost-effective and you can always add additional flowers, services, and more beyond the initial price tag.
Even more so, you may save big for your micro destination wedding by utilizing a free wedding package or package that becomes complimentary after booking a certain amount of rooms. Between you and your guests, you could qualify for a truly free wedding (not including taxes). You can see an example of this from the complimentary package available at Royalton Bavaro in the Dominican Republic. If you book a combination of 35 rooms and nights (like 10 guests at 3 nights, plus a 5-night stay for yourselves) your package will qualify as free!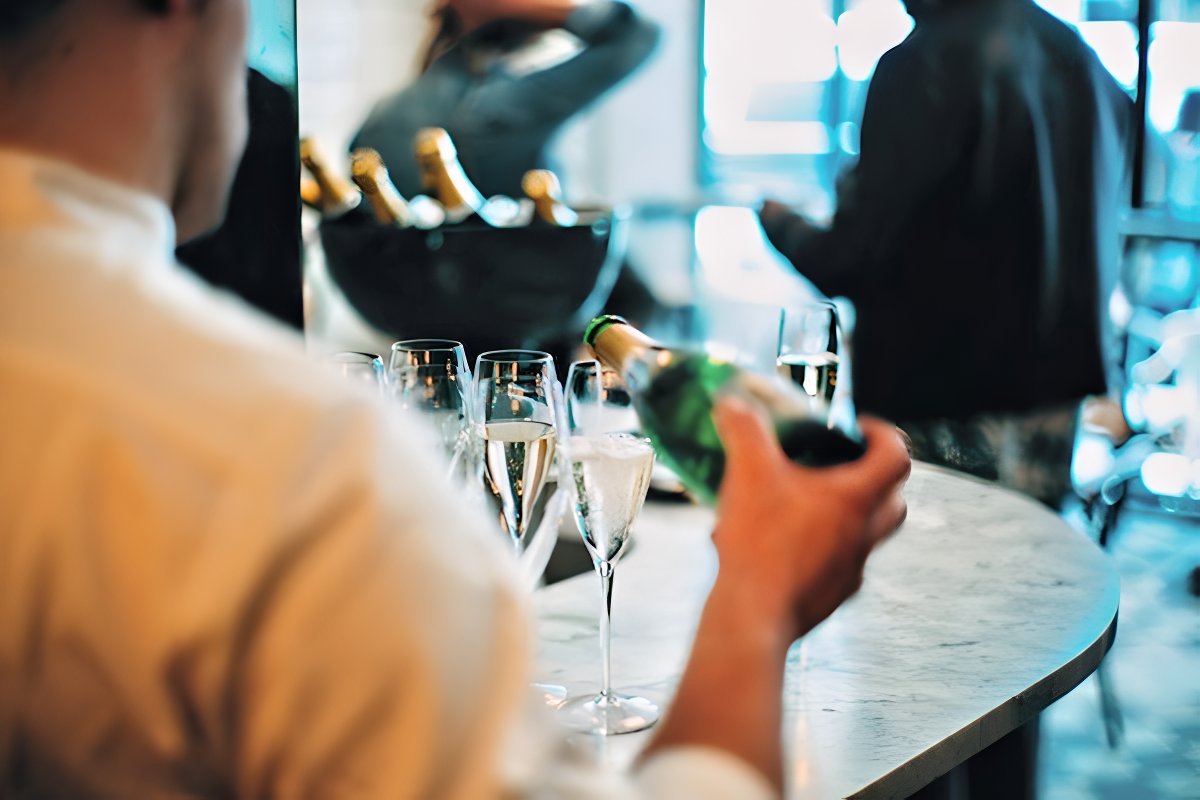 Less guests, more champagne!
Micro Wedding Trends
Perhaps the most fun part about the current popularity of micro weddings is that trends are plentiful and wedding couples can truly have their wedding exactly how they envision. Put a twist on that traditional wedding, and have everyone in your party wear white. Want to share your wedding with the world, without having a large guest list? Livestream your ceremony! Ditch the wedding cake and offer a dessert table at your reception instead. The choices are all yours to make, and the tension is gone with planning for hundreds of patrons.
Since your reception will be intimate too, you may opt to sit with your guests instead of separately like at larger weddings. Consider live cooking stations or a more unique menu with added options since you won't have to feed the masses. Take the Thank You gift up a notch by planning a private catamaran cruise, or snorkeling adventure for your entire wedding party! We've also seen some of the most amazing photos from our couples with smaller wedding parties, as they were able to splurge on their dream photographer with all the money they saved on the guest list.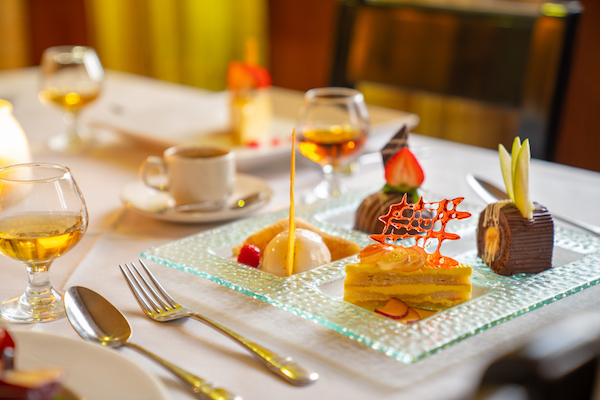 A sampling of desserts.
Want to learn more about the cost of a destination wedding? Follow the button below to use our useful wedding calculator: