love stories begin here
Destify's Top Resorts
We're thrilled to proclaim these the cream of the wedding resort crop, with our Destify Top Resort showcase.
No matter which Destify Top Resort you choose, expect elevated accommodations, award-winning benefits, and a world-class experience. We've broken out each of our amazing destinations by location — allowing you to get better acquainted with the atmosphere and amenities of each. This list is cultivated and updated often; as our destination wedding experts are constantly ensuring that those all-inclusive resorts earn their spot on this list.
Where will 'your path to I do' begin? Start your journey with…
All Inclusive Destination
Mexico Pacific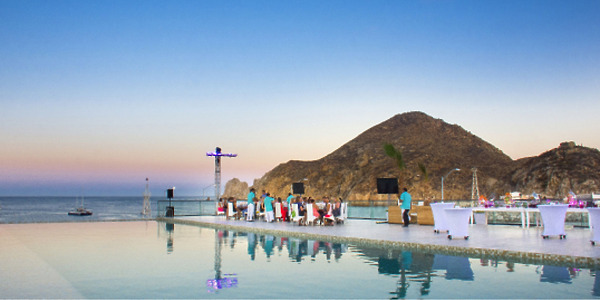 Let's take a trip across Mexico to the first breathtaking destination on our list: Los Cabos and the Mexico Pacific. Welcoming visitors and couples to a world of beautiful beaches and visually-striking deserts, this Pacific Coast gem radiates contemporary luxury. Bursting with tropical splendor, guests can enjoy unique experiences accentuated by their natural surroundings.
Ready to live it up? Los Cabos features the world's most exciting nightlife destination, with Michelin Star restaurants and world-famous clubs ready to please.
Los Cabos has the most representation among the top destination wedding resorts in 2022, ranging from modernist to traditional – and our Destify Couples have caught on. With more couples tying the knot on its resplendent shores, it's clear to see why Los Cabos should be at the top of your wedding planning list this year.
All Inclusive Destination
Mexico Caribbean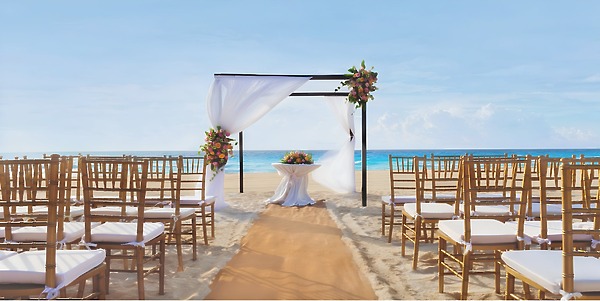 Tie the knot at exhilarating locations like Cancun or Riviera Maya — teeming with world-famous beach resorts and breathtaking scenery. Stay on-site and be pampered 24 hours a day, or go out to Mayan sites, local culinary destinations, natural cenotes for swimming, or picturesque hiking excursions.
Cancun weddings are well-known for the globally-acclaimed Hotel Zone on the main strip. In addition to your Cancun wedding package, you'll get that downtown vibe with high-rise resorts.
The Riviera Maya is home to some of Mexico's most stunning beaches, including Maroma Beach, which has consistently been named as a top beach in the world. This region is also noted for its beautiful woods teeming with colorful fauna and species; peacocks, monkeys, iguanas, and the indigenous coati are all typical sightings. Resorts on this side of Mexico tend to be larger, and enjoy vast expanses of white sand beaches… all ready for you to walk down the aisle with clear blue waters dappling the shore while you exchange vows.
All Inclusive Destination
Dominican Republic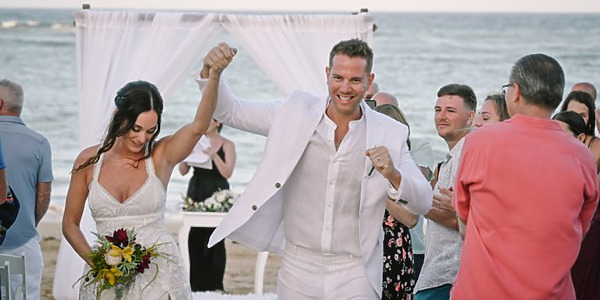 The Dominican Republic has emerged as the Caribbean's most affordable destination wedding location, with new construction and luxury resorts dotted across some of the world's most gorgeous beaches. Consider the newer resorts along Bavaro Beach, which are recognized for their beautiful ceremony sites and pristine white powdered beaches. With new properties comes outstanding service, and resorts compete for your business by offering low rates and individualized treatment that every couple will appreciate.
Below you'll find an interactive gallery of the top 2022 destination wedding resorts in the Dominican Republic. You have the option of staying in your resort, which may include everything necessary to keep guests entertained — such as full-service nightclubs and exciting casinos. For the more daring, go off-site for intriguing excursions such as snorkeling, rum tastings, or a visit to one of several world-class golf courses along the coastline.
All Inclusive Destination
Jamaica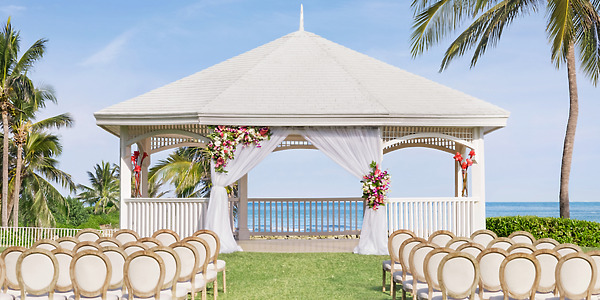 Complete with golden sand beaches, delectable cuisine, and lush landscapes, a Jamaica destination wedding will fascinate every guest who attends your picture-perfect ceremony. Even better? Infusing the nation's laid-back culture and opulent scenery into every wedding week, Jamaica delivers what every couple desires: true seclusion.
For those seeking a more active version of "Island Time," we have just the thing for you. From white water rafting in Ocho Rios to zip-lining in Montego Bay, this gorgeous oasis offers everything you need for an adrenaline-pumping getaway. Below, we've included our favorite five-star properties ready to accommodate any budget and captivate tourists of all ages among some of the Caribbean's most beautiful beaches.
Montego Bay Weddings
Optimally located far from the hustle and bustle of downtown Montego Bay, this all-inclusive gem provides true wedding privacy and a bevy of lavish amenities — all with budget-friendly rates in mind.
Grand Palladium Jamaica:

Read more
Venues: 5
Family Friendly