Destination Weddings
Vacations Made Easy, Weddings Made Unforgettable
We are an award-winning travel agency dedicated to helping you find the perfect resort, wedding venue, destination wedding packages, and the best possible room rates.

In 7 simple steps, we take you from your phone to saying I Do in paradise. No one does destination weddings like Destify.

From the Atlantic Coast to the Pacific Coast, explore tropical wedding resorts on the best beaches in the world. The most popular choices include Cancun, Tulum, Riviera Maya, and Puerto Vallarta in Mexico. Or hit the Caribbean islands with a trip to Punta Cana, in the Dominican Republic, or Montego Bay of Jamaica.
Your Path to I Do!
How Our Destination Weddings Work
Step 1
Discover Your Dream Destination
Choose from beautiful locations and resorts to determine the best place to host your wedding.
Step 2
Confirm Wedding and Room Reservation
We'll verify and confirm your wedding date is available and introduce you to your on-site wedding team.
Step 3
Meet Your Support Team
With Destify you'll have support every step of the way, they'll coordinate your board and travel and all of your guests as well.
Step 4
Explore Your Wedding Tools
With our wedding tools, you'll have a custom website, RSVP tracker, guest reservation details and so much more.
Step 5
Finalize Wedding Details
Now it's time to start planning your wedding! It's easy to confirm your wedding decor, final payments, and everything in between all in one place.
Step 6
Prepare for Travel
Input your final flight information and your Destify concierge team will assist you and your guests in a stress-free travel experience, available 24/7.
Say I do! You'll meet with your wedding team on-site 2-3 days prior to your wedding and we'll be ready to assist travel home after you enjoy your destination wedding.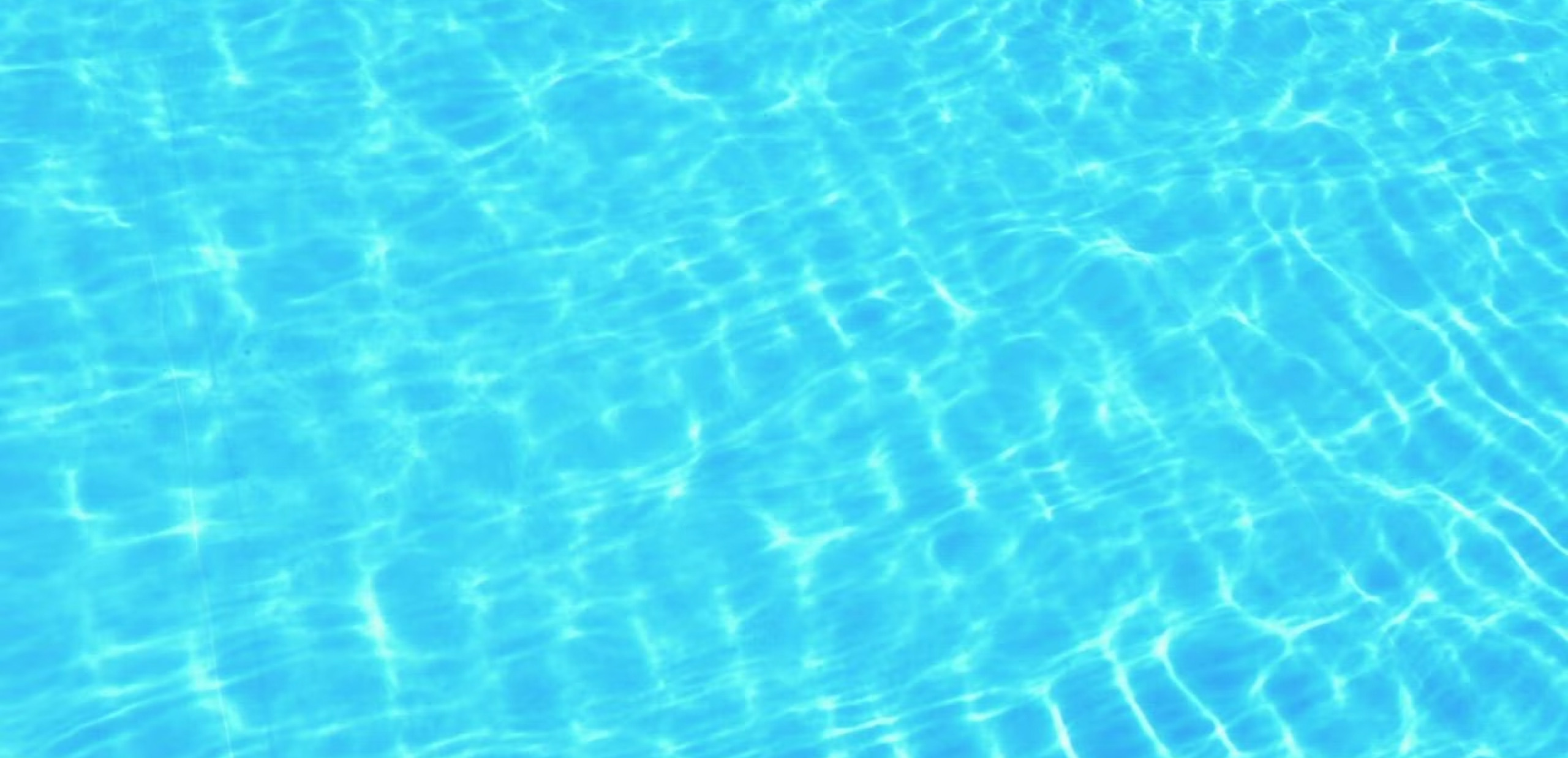 We do the work for you!
Save Time, Money, and Stress!
Save time and money, and most importantly stress by booking your destination wedding with Destify. Our services are always 100% free of charge. And with over 2,000 weddings booked last year alone, you can rest assured you're in safe hands. Plus, we'll be with you every step of the way.
Wedding Planning
We work with couples to find the best resort, based on your vision, aesthetic, venue preferences, and your price point!
Rate Negotiation and Room Rates
We secure group rates, exclusive perks, and the best deals for your guests. Access all this from your customized wedding dashboard.
Wedding Tools
With our exclusive wedding tools, you'll have your own beautiful custom website, and a guest dashboard to track confirmed guests and RSVPs.
On-site and 24/7 Support
You'll have a wedding team to help at your resort, plus our award-winning support team available to you and your guests 24/7 to assist at a moment's notice.
Our Top Wedding Resorts
Destify's Top Resorts
Cancun Weddings

With a swath of newly built suites uniquely designed with colonial accents, this award winning resort offers wedding couples and their guests amazing perks and unforgettable inclusions.

Dreams Riviera Cancun:

Read more

Venues: 12
Family Friendly
20 Minutes

Package Costs:

$

999

–

$

11,999
Montego Bay Weddings

Secrets St. James is located in beautiful Montego Bay on a private peninsula once owned by the British Empire, with colonial inspired decor throughout, perfect for a classically styled wedding ceremony.

Secrets St. James Montego Bay:

Read more

Venues: 7
Adults-Only
15 Minutes

Package Costs:

$

999

–

$

3,799
Los Cabos Weddings

Experience guaranteed wedding day privacy with this resort's "one wedding per day" policy, as well as a bevy of luxurious Mexico amenities and entertainment ranging from nearby Michelin-star restaurants to rooftop rock bands equipped with world-class musicians.

Breathless Cabo San Lucas Resort and Spa:

Read more

Venues: 7
Adults-Only
38 Minutes

Package Costs:

$

999

–

$

11,999
WHY DESTIFY?
Here's why:

NO FEES: Our services are always 100% complementary, from finding your location to booking your perfect resort.
AWARD-WINNING AGENTS: Our wedding experts are the most knowledgeable and best trained in the destination wedding industry.
RESORT RELATIONSHIPS: We don't just book resorts, we partner with them. Our relationships with our preferred resorts are valued and personalized, so you can expect world-class service.
FREE WEDDING WEBSITE: Each couple gets a beautiful custom wedding website you can design, offering wedding details, resort information, and unique dashboard tools that help track RSVPs and more.
ON-SITE and 24/7 SUPPORT: You'll have a wedding team to help at your resort, plus our award-winning support team available to you and your guests 24/7 to assist at a moment's notice.
Our expert team can help.
Customer Feedback
Don't just take our word for it…
from Weddingwire Reviews
"They provided all the answers to my many, many questions and gave me direction and knowledge on things I didn't even think to ask."
– Rachel F.
from Google Reviews
"Michelle is amazing! Vacations are intended to be entertaining, relaxing, and stress-free. If you are in the market for that experience, book your group vacation with Michelle."
– Samuel Evans
from Weddingwire Reviews
"Candyce Roa with Destify has been an absolute dream! She is so efficient, helped answer all of our questions, and is SO speedy with her responses."
– Savannah (getting married on 6/9/2019)
from The Knot Reviews
"Working with Melissa from Destify was an absolute pleasure. She totally took away all of the stress that comes with planning a destination wedding. My guest all raved about what an amazing job she did helping them book their stay."
– Erin R. 7/25/2018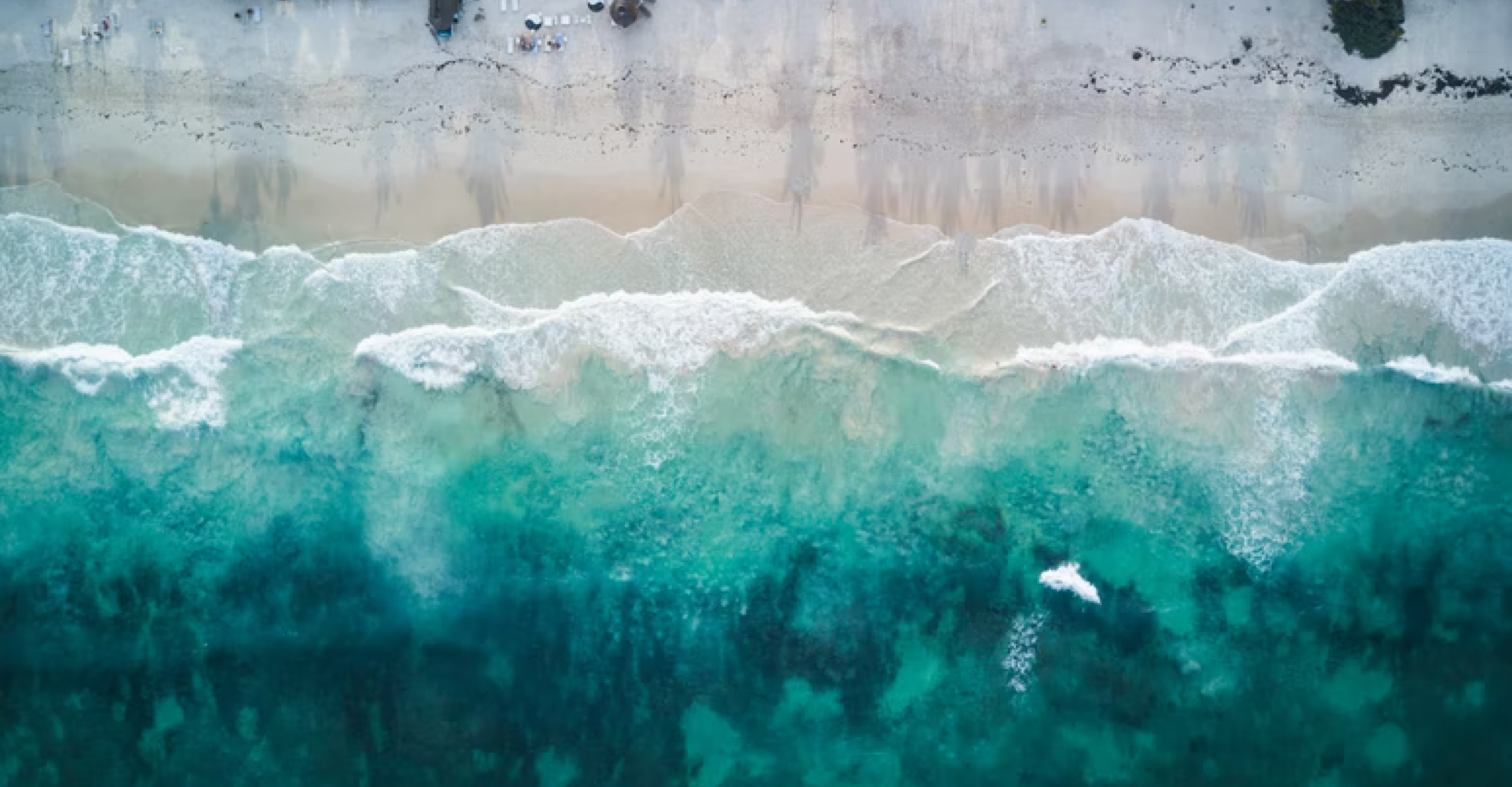 all inclusive destination
Wedding Date Availability
Frequently Asked Destination Wedding Questions
Want to learn more about destination weddings? Follow below to learn more about our services and see answers to couples' most frequently asked questions.
What is a destination wedding?
A destination wedding is a wedding held in a non-traditional location that requires out-of-town travel for most of the guests. Examples of destination wedding locations include beaches, cruises, resorts, mountain towns, villas, and foreign countries.
Our Caribbean destination weddings are a type of wedding where the ceremony and reception take place in a Caribbean destination. It's a popular option for couples who want a beautiful and luxurious wedding in an exotic location. Some popular Caribbean destinations for destination weddings include Mexico, Jamaica, the Dominican Republic, Aruba, and the Bahamas.
How to plan a destination wedding with Destify?
1. Choose a destination: Determine the location you'd like to hold your wedding.
2. Get organized: Meet each person involved in the planning process and follow our timeline for all tasks that need to be completed.
3. Invite guests: Create a list of your invitees and start sending out the details.
4. Design and decor: Work directly with your resort to select vendors and decor packages for your ceremony and reception such as a photographer, music, catering, and décor.
5. Manage the details: Use Destify's dashboard to track RSVPs, stay on top of payments, communicate with guests, and manage the details of the wedding.
6. Enjoy!: On the day of your wedding, let Destify handle the stress and enjoy your special day!
What is included in a free wedding package?
A free wedding package typically includes a wedding ceremony performed by a licensed officiant, a wedding bouquet and boutonniere, a wedding cake, and sparkling wine or cider for the toasting ceremony.
Some free wedding packages may also include a small wedding reception, photography and/or videography, and wedding decorations. Each 'free' wedding package varies by location and resort and may require certain stipulations in order to qualify.
What destination wedding venues does Destify offer?
We offer a range of gorgeous resorts from Mexico to the Caribbean. Depending on the size or location of your resorts you may have access to common wedding venues like the beach, garden, ballroom, gazebo, piers, poolside, rooftops, and much more.
What hair and makeup options do I have?
Many of our wedding resorts have spas and bridal salons built directly into the resort. They may even include bridal suites where getting ready is as luxurious and easy as possible.
At an all-inclusive bridal suite, you will typically have a range of hair and makeup options available. Generally, professional makeup artists, hair stylists, eyelash technicians, and spray tanners are all available. Depending on the bridal suite, you may also have access to specialized beauty treatments, such as manicures, massage treatments, and facials. The suite can also provide you with a selection of hairstyles, make-up looks, and nail colors to choose from.
What catering options do I have?
The catering options you will have at an all-inclusive resort for your wedding will depend on the specific resort you choose, but some general amenities often include
• Tailored menu options to suit your budget, style, and palate preferences
• On-site chefs to create customized dishes
• Collaboration with the resort's Food & Beverage team to match wedding decor
• On-site wine cellar and bartending services
• Customizable specialty cocktails, hors d'oeuvres, desserts and more
• Buffet-style meal options, including vegan and vegetarian options
• Late-night snack stations
• Outdoor grilling for a more relaxed wedding celebration
• Specialty cake designed to match your wedding theme
• Individually served plated meals.
What entertainment options do I have?
At an all-inclusive wedding, you have plenty of entertainment options. Some ideas include live music, a DJ, a live photographer or videographer, a photo booth, a karaoke machine, a dance troupe, a live band, a firework show, and so much more. Decide on which entertainment option is best for you and your budget!
What group activities can I book for my guests?
Resort activities are endless but some of our favorites include:
Nature walks, hikes, and bird-watching tours
Guided kayaking, snorkeling, paddle boarding, or scuba diving trips
Swimming, playing on the beach, or building sand castles
Beach volleyball, soccer, or other sports
Karaoke or game nights
Painting, clay modeling, or jewelry making
Boat cruises or catamaran sailings
Cultural excursions or city tours
Salsa lessons or dance classes
Making handcrafted items such as hats, masks, or jewelry
Cooking lessons or food-tasting events
Horseback riding or zip-lining
Stargazing and astronomy classes
Shopping trips to local markets
Yoga, tai chi, or meditation classes
Will my marriage be legally binding in my home country?
You can legally get married at your chosen resort. The legality of a marriage abroad is determined by the laws of the country of origin. Therefore, it is best to consult with a lawyer in your home country to determine the legally binding status of your marriage.
However, the majority of our couples choose to get married legally in their home state or local courthouse and then host a "symbolic" ceremony at their chosen resort. Your guests won't know the difference!
Can I visit my resort first?
Yes! Many resorts host exclusive stays and cheaper stays for couples who want to visit a resort first. Although definitely not necessary, it is always a good idea to visit first before you book if it's within your budget, to get a feel for the resort and make sure it is the right fit for your special day. Your Destify specialist can even help you book this stay should you be interested.
Destify Makes Destination Weddings Easier
Destify is an online destination wedding platform that simplifies the planning process and allows couples to create the destination wedding of their dreams with ease. With Destify, destination wedding resorts and couples can collaborate in real-time with our unique planning tools.
>> Read more…

The platform offers couples a customized and personal wedding planning experience including helpful resources such as budgeting tools, comparison shopping, streamlined communication, and RSVP tracking. Destify also provides a convenient one-stop-shop for couples to find the perfect venue, travel, and all the other elements to create their dream destination wedding.

Choose from a series of preferred partner resorts that make weddings unforgettable

All of our preferred partners specialize in planning destination weddings, and are already located in some of the world's most beautiful locations. From adults-only to family-friendly, you're guaranteed the wedding of a lifetime. We hand-tailor each experience per couple so that we can fit your vision and budget.

Destify couples can choose from wedding packages and honeymoon packages designed for any group size, and each provides couples with a stress-free, romantic experience, allowing them to enjoy a wide range of activities both in and outside the resort. Our partner resorts offer stunning wedding venues, luxurious accommodations, and impeccable service.

Our favorite brands include Hyatt, RIU, Dreams, Secrets, Zoetry, Grand Palladium, and many more. Each of these options offers something unique and special for couples to create an unforgettable wedding experience. Whether it's an intimate ceremony by the sea or a glamorous event at the top of a luxury hotel, the perfect setting is possible. With the right partners and the right details, couples can plan the perfect destination wedding to remember.

It's easy to set your wedding budget and stick to it

All you need to do is give us your wedding cost estimate and we'll create a personalized wedding budget for you. We'll help you keep track of expenses, track payments, and remind guests when payments are due. We also provide helpful tips and resources to help keep your wedding costs under control.

We understand that planning a wedding can be a stressful time and budgeting is an important part of that process. We know how difficult it can be to stay within budget and we are here to help. With Destify, you can easily and accurately keep track of your wedding costs and make sure you don't go over your budget. We also give you the tools and resources you need to make sure your big day is a success and not too expensive.

Receive exclusive perks for using Destify and having your group book with us

When you book us for your destination wedding, we'll provide exclusive perks for you, including discounts, complimentary upgrades, and promotional items. You'll also get access to our private concierge service, so you can get one-on-one customer service and personalized advice and tips on planning your event. We'll also keep you up to date on special offers and events from our partners.

Industry experts on every destination we offer

At Destify, we offer access to industry experts on each destination that have experience and knowledge in helping travelers find the best experiences and attractions around the world. These experts are able to provide advice on topics such as cultural experiences, local cuisine, entertainment, sightseeing, and other inclusions as part of your stay.

Our experts are knowledgeable in both your resort brand and the resort's location, have insider knowledge of the best resorts and wedding venues and can help travelers to get exactly their desired experience upon travel.

Personalization for Your Wedding Website and Dashboard Included

Customizable Design: Allow your guests to customize their experience with a range of themes and colors to match your wedding's vibe.
Photo Galleries: Give your guests a glimpse into the memories and emotions of your special day with an interactive gallery of photos.
Virtual RSVP System: Let your guests RSVP to your wedding with ease using an automated system.
Information Portal: Provide your guests with a centralized hub of all your wedding-related details such as directions, accommodation, gift registry, and more.
Interactive Timeline: Keep a running list of your wedding preparations and plans that are visible to your guests.

Dashboard to Control Everything:

Online Guest List Management: Easily manage your guest list, send out invites, RSVPs, and automated reminders.
Budget Tracking & Analysis: Stay on top of your budget by tracking all expenses and revenue associated with your wedding.
Vendor Approval & Organization

Plan your wedding with 24/7 support and an on-site wedding team

We offer a complete wedding planning service, with 24/7 support from our team of professional wedding planners, and a resort team available on-site during your entire wedding day.

Our wedding planning service takes care of all the logistical planning, allowing you and your soon-to-be spouse to focus on enjoying the wedding planning process and enjoying each other's company.

From our team of wedding planners, you will receive a customized wedding plan according to your budget and specific requirements. We assist in finding the perfect venues and ensure that your wedding day is as special as can be.

We will also coordinate deposits, and travel, and create a detailed timeline for the big day. We also provide a support team around the clock that both you and your guests can reach at any time should support be needed.