Embarking on the journey of marital bliss begins with one crucial step: planning. As the landscape of weddings evolves, destination nuptials are gaining unparalleled momentum. Now that you're engaged, you're likely asking where to start when planning a wedding. But, the task can feel daunting when planning a wedding, especially one that's set in a distant, dreamy locale. Our comprehensive guide makes this clear, giving you insights into budgeting, venue selection, local customs, and so much more.
Keep reading for the top 10 essential steps when it comes to planning the perfect wedding, whether at home or at a far-away destination.
Unveiling the Dream of a Destination Wedding
A wedding is a momentous occasion, a beautiful union of two souls. But have you considered elevating that experience by tying the knot in a dreamy destination? With endless picturesque landscapes and world-class resorts, deciding on a locale can be overwhelming. So, where to start when planning a wedding that's beyond borders? Let's dive in!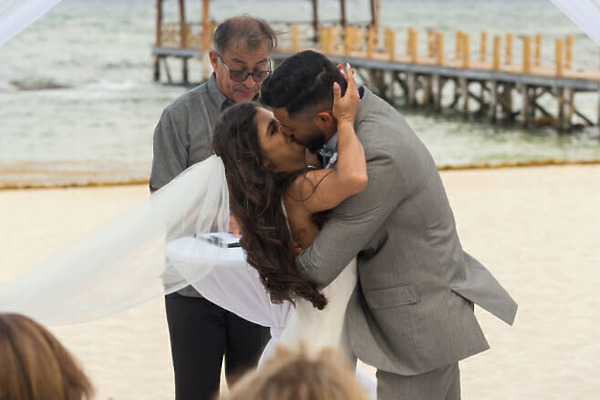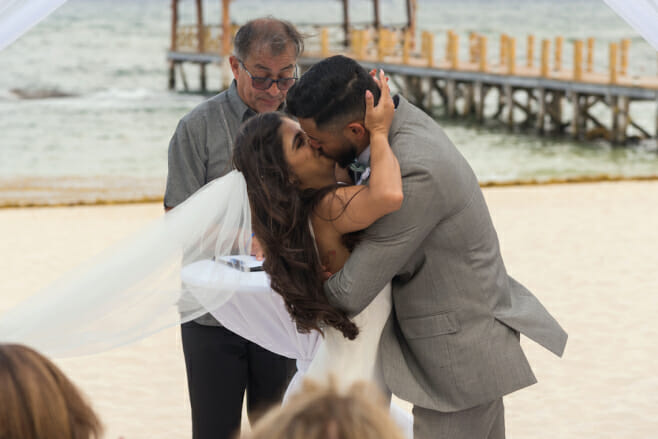 1. Imagine the Big Picture
Before deciding on the details, visualize your perfect day. Do you envision a sun-kissed beach ceremony in the Caribbean? Or perhaps a majestic backdrop of Europe's historical marvels? Your dream destination should resonate with both your and your partner's desires.
2. Budgeting the Dream
Establishing a budget is paramount, and following these financial tips offered by Forbes can help. This not only involves calculating expenses but also researching your destination's cost factors. While some locations might be pricey, others, like Mexico or the Dominican Republic, offer luxury without breaking the bank. Check out this recent New York Times report on where people spend the bulk of their bucks while tying the knot.
3. Prioritize and Collaborate
Each couple has unique priorities. While one might dream of lavish floral arrangements, another could crave gourmet experiences. Hence, list down your 'must-haves' and 'nice-to-haves'. Collaborate and compromise to ensure the day is equally special for both.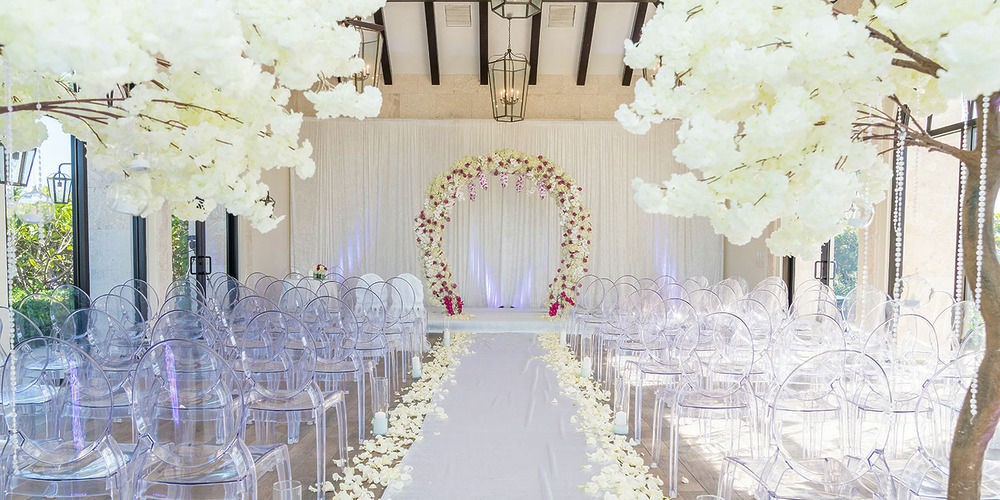 4. Find the Perfect Venue
After narrowing down your preferred region, it's time to pick the perfect venue. Brands like RIU and Secrets offer a myriad of all-inclusive packages tailored for every couple. Whether you're looking for an intimate setup or a grand celebration, these resorts cater to your every whim.
5. Get Acquainted with Local Customs
Incorporate local traditions to make your wedding stand out. For instance, if you're planning a beach wedding in Jamaica, why not include some traditional reggae rhythms to your event? It's all about blending your style with the destination's essence.
6. Timing is Everything
While the Caribbean might beckon with its turquoise waters, remember, it also has a hurricane season. Research your chosen destination's best times to visit, ensuring nature complements, not complicates, your big day.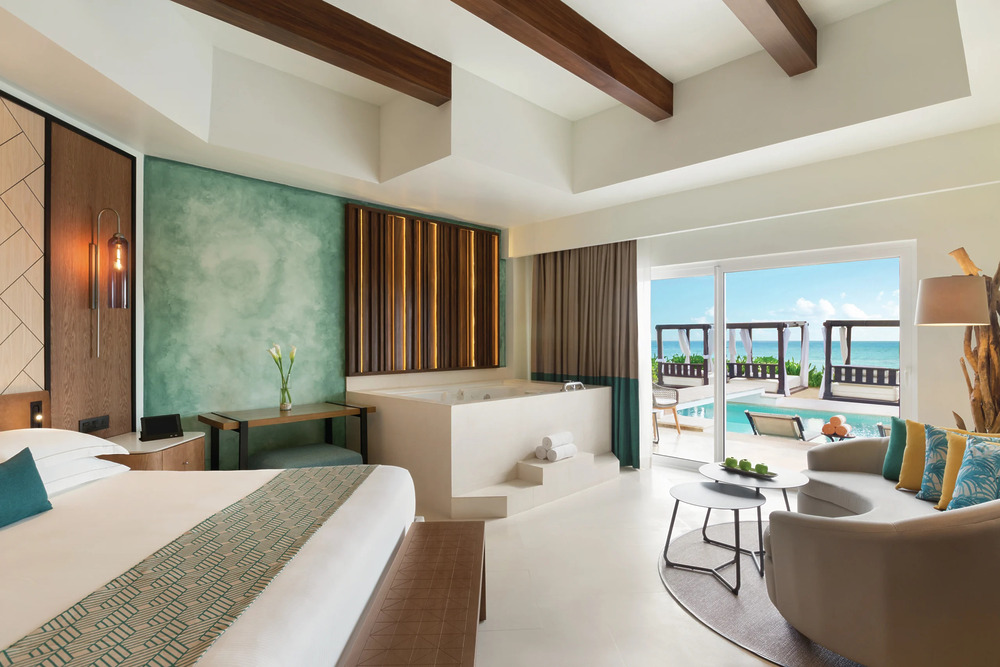 7. Ease of Access for Guests
Accessibility is vital. While secluded spots sound romantic, consider your guests. Opt for destinations with good flight connectivity. Destinations like Cancun or Punta Cana, with their international airports, ensure guests arrive hassle-free.
8. Seek Expert Guidance
While personal research is essential, collaborating with experienced planners like Destify can make a world of difference. With their vast network and expertise, they can guide you seamlessly through the process, ensuring you're in safe hands.
9. Adventures Beyond the Wedding
Entice your guests with adventures. If you choose a place like Costa Rica, offer them jungle safaris or zip-lining adventures. A wedding is not just about the day but the memories created around it.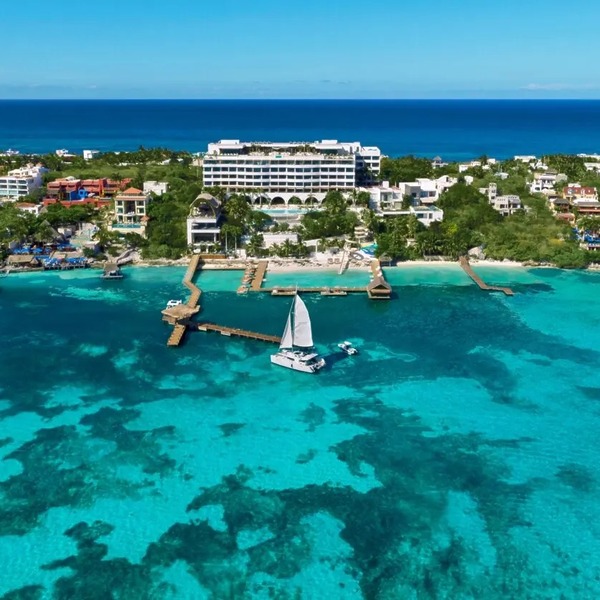 10. The Ultimate Checklist
Maintain a checklist. From booking the venue to finalizing the menu, check off tasks as you complete them. It keeps you organized and ensures nothing slips through the cracks.
Planning Your Dream Destination Wedding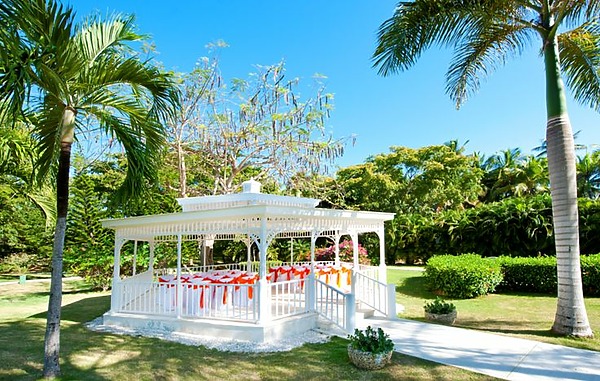 Now that you're armed with knowledge, are you ready to embark on the journey of planning your dream wedding? A wedding where azure waters, golden sands, or historical architectures stand as silent witnesses to your union. Dive deeper into our destination options and discover paradise.
Remember, at the end of the day, it's about creating memories that last a lifetime. So why not make it grand? Start the next chapter of your love story with Destify and let us create those meaningful memories with you. Ready to transform dreams into reality? Contact us today!