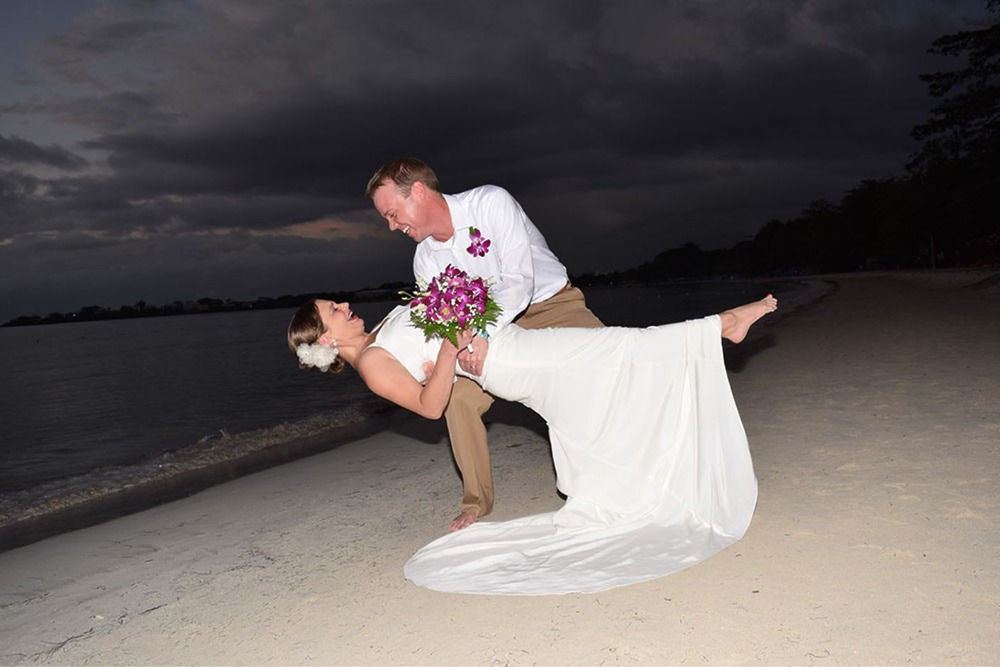 7 Locations for All-Inclusive Weddings and Top Planning Tips
Planning a wedding can be overwhelming, but what if you could bundle all the essentials—venue, catering, décor—into one easy package? That's the beauty of all-inclusive weddings.
Imagine a breathtaking ceremony backdrop that you don't have to arrange, gourmet meals you don't have to oversee, and a day you can fully immerse yourself in, stress-free.
If this sounds like your kind of celebration, you're in the right place. Choosing to go the all-inclusive route comes with a bouquet of benefits. Dive into this quick guide to discover our top recommendations for all-inclusive wedding venues and resorts and learn invaluable planning tips.
The Benefits of All-Inclusive Weddings
First off, it's a huge time-saver. Forget juggling different vendors for catering, décor, and entertainment—all-inclusive wedding venues bundle all these services into one convenient package. This way, you spend less time planning meetings and more time envisioning your perfect day.
Still not sure? Check out this article on why you should choose all-inclusive destination weddings. Already sold? It's time to start planning.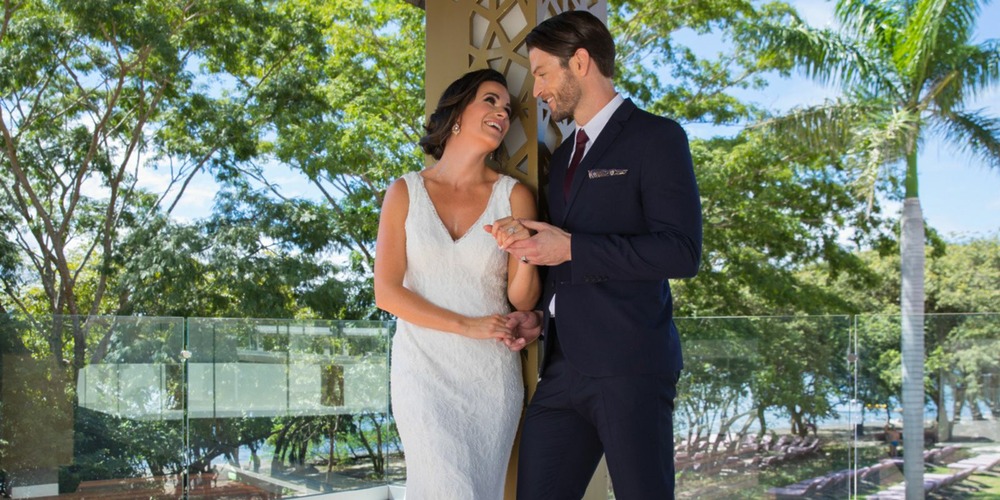 Essential Steps in Planning an All-Inclusive Wedding
• Do Your Research
Make sure to thoroughly explore our curated list of the best all-inclusive wedding venues. Each resort has its unique offerings, so it's crucial to find one that aligns with your vision.
• Book a Visit
While photos and virtual tours can be useful, there's nothing like experiencing the venue firsthand. Make a short trip to get a feel of the place.
• Consult a Planner
While all-inclusive venues handle most aspects, you'll still need to make personal choices about décor, menus, and more. A Destify wedding planner can help you tailor your day to perfection.
• Secure the Date
Once you've settled on the venue and package that fits your dream, it's time to lock in your wedding date.
• Send Invitations
This one may sound obvious but don't forget to give your guests ample time to plan their trip, especially if it's a destination wedding.
Top Resorts for Your Dream Wedding
Finding the ideal setting for your big day is no small feat. Luckily, Destify has done the legwork for you, cherry-picking the most incredible resorts for all-inclusive weddings. But don't just take our word for it, learn more about Destify reviews to see more. Now, here are some of our top recommendations:
Riviera Maya Weddings

Secrets Akumal, in the heart of the Riviera Maya, sits on Akumal Beach, consistently rated one of the top beaches in Mexico. A short walk from Secrets Akumal is the authentic, cute town of Akumal with charming shops and restaurants.

Secrets Akumal:

Read more

Venues: 8
Adults-Only
60 Minutes

Package Costs:

$

999

–

$

11,999
Dive into a world of luxury at Secrets Akumal. Located on the serene beaches of Riviera Maya, this resort offers breathtaking ocean views, a plethora of dining options, and exquisite suites. If a dreamy beachside wedding in Mexico is what you're after, Secrets Akumal is your go-to spot.
Ocho Rios Weddings

Excitement crackles from every inch of this all-inclusive Jamaican resort. For guests on tighter budgets, hosting a semi-private wedding reception is an opportunity to open your party up to the excitement and fun already available at your resort.

Hotel RIU Ocho Rios:

Read more

Venues: 4
Family Friendly
95 Minutes

Package Costs:

Included –

$

7,999
Want a Caribbean touch to your wedding? Hotel Riu in Ocho Rios offers just that. With its lush landscapes and crystal-clear waters, this Jamaican resort provides the perfect backdrop for a tropical romance.
Montego Bay Weddings

Infuse your Jamaica destination wedding with historical elegance at the world-famous Rose Hall Great House, located just a short stroll from this Montego Bay masterpiece, elevated by a luxurious array of tropical amenities.

Hilton Rose Hall:

Read more

Venues: 9
Family Friendly
15 Minutes

Package Costs:

$

2,039

–

$

9,509
Another Jamaican gem, Hilton Rose Hall offers a blend of history and luxury. With an 18th-century aqueduct as one of its wedding venues, your ceremony will effortlessly combine elegance with a dash of history.
Montego Bay Weddings

Located on a pristine stretch of Jamaica's northern coast, Lady Hamilton beckons all to-be newlyweds to her gorgeous shores and colonial wedding venues. While it does share property space with Grand Palladium Jamaica, Lady Hamilton offers an edge over its sister: adults-only villas!

Grand Palladium Lady Hamilton:

Read more

Venues: 5
Family Friendly
40 Minutes

Package Costs:

$

1,950

–

$

7,500
Set along a pristine coastline, the Grand Palladium Lady Hamilton offers a luxurious and vibrant setting for your wedding. With multiple venues, your celebration can be as intimate or as grand as you wish.
Los Cabos Weddings

Experience guaranteed wedding day privacy with this resort's "one wedding per day" policy, as well as a bevy of luxurious Mexico amenities and entertainment ranging from nearby Michelin-star restaurants to rooftop rock bands equipped with world-class musicians.

Breathless Cabo San Lucas Resort and Spa:

Read more

Venues: 7
Adults-Only
38 Minutes

Package Costs:

$

999

–

$

11,999
For couples seeking all-inclusive weddings in Mexico with a modern twist, Breathless Cabo San Lucas offers a lively, chic, and vibrant atmosphere, complete with panoramic views of the Marina.
Guanacaste Weddings

Pamper yourself at the Dreams Las Mareas all-inclusive resort, as you lounge on the palm-studded El Jobo beach or soak up the sun from your private and fully-furnished balcony.

Dreams Las Mareas:

Read more

Venues: 10
Family Friendly
85 Minutes

Package Costs:

$

999

–

$

3,799
Last but not least, Dreams Las Mareas in Costa Rica offers a tropical paradise unlike any other. Think lush jungles, golden beaches, and a wedding experience that dreams are made of.
Cancun Weddings

This glamorous property meshes contemporary architecture with nature infused spaces, creating the destination wedding experience of a lifetime. From majestic cliffside gazebos to expansive gourmet cuisine, this Mexico sanctuary has it all.

Hyatt Ziva Cancun:

Read more

Venues: 8
Family Friendly
25 Minutes

Package Costs:

$

1,239

–

$

17,289
Achieve wedding bliss at Hyatt Ziva Cancun, a luxurious destination that also makes smart financial sense. Featured in a Forbes article as an excellent location to maximize your credit card rewards, this resort combines opulence with savvy spending.
The Next Steps Towards Blissful All-Inclusive Weddings
Choosing an all-inclusive wedding with Destify is more than just convenient—it's a gateway to paradise, offering world-class venues and unforgettable experiences. Just make sure you follow Vogue's guide on destination wedding etiquette and avoid any unnecessary wedding faux pas. Make your dream wedding a reality — reach out to Destify today.