It's four o'clock in the afternoon as the sun starts to set over Mexico. The music swells as you take the first steps down the aisle. Your partner awaits you on the beach as the sea breeze gently blows around you. A quick glance around the venue features loved ones greeting you with beaming smiles and even a few tears here and there.
But you may be asking yourself who all should be invited to a destination wedding? First determine how large you envision your wedding, then use our handy guide to help with planning:
The Intimate Wedding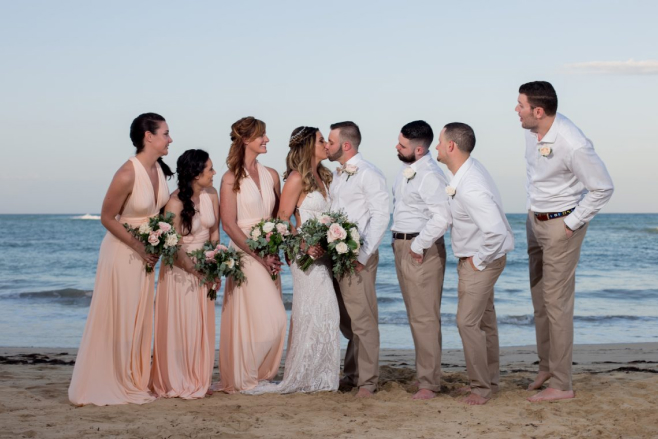 In terms of planning, coordinating a destination wedding for a small intimate wedding (usually less than 10 people) is easy. You can reserve a romantic resort and customize the wedding any way you want without having to worry about accommodating larger groups. Pro tip: this will also allow you to splurge on more expensive wedding invitations.
Smaller guest lists enable more liberty when it comes to budgeting for airfare and suites. With 5-10 available spaces, we recommend inviting the following people:
Close Friends
Immediate Family
Best Man
Maid of Honor
The Friends And Family Wedding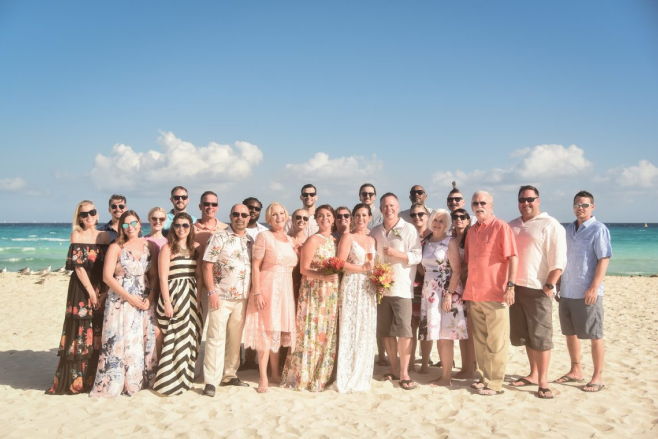 Most destination weddings nowadays garner 20 guests or up. This style of wedding is larger than the intimate wedding but is still small enough to plan an amazing wedding week. This guest list allows you to host a wedding in more expansive settings, such as beaches and terraces with ocean views.
The larger your group the more perks and benefits you wedding may acquire, such as free nights or additional wedding decor. Upgraded Destify Top Resort safety measures at all-inclusive spots like Sandos Playacar and Dreams Punta Cana guarantee health-conscious stays.
Here's who we think can make the final guest list with 20 available spaces:
Non-bridal party close friends
Immediate family
Best man
Maid of Honor
Full bridal party (2-3 bridesmaids/groomsmen each)
What percentage of invited guests attend a destination wedding?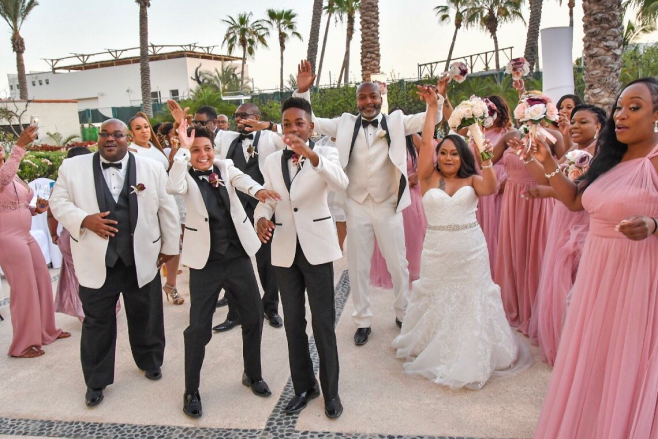 Your ideal situation might include seeing an RSVP list filled with the word "Yes." While we want all of our loved ones at our ceremony, sometimes a destination wedding isn't doable for a few of your prospective guests. That doesn't mean that you'll have empty aisles, however.
Utilizing a variety of online resources, we've calculated that between 50% to 75% of your invite list will attend your wedding. That gap may seem pretty big, but the final list boils down to several interchangeable factors:
Location
List size
Flight/accommodation rates
How far in advance should guests RSVP for a destination wedding?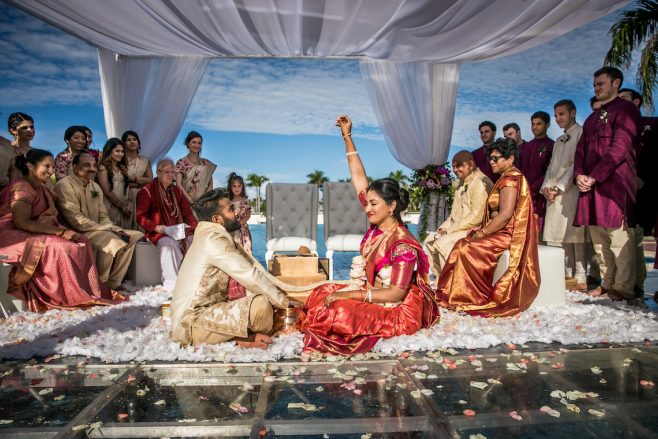 Because destination weddings require arranging flights and accommodations, there's a different RSVP timeline. RSVPs should be due two months before the wedding, and with wedding invitations being sent out approximately six months or longer before the wedding. This will give guests ample time to make travel plans and pay off their trip over time.
With a destination wedding, an early RSVP deadline ensures you'll have plenty of buffer time to make sure each guest is accounted for. You can also use this time as a couple to create an exciting wedding itinerary, including cocktail hours and dinner rehearsals.
How far in advance should you invite guests?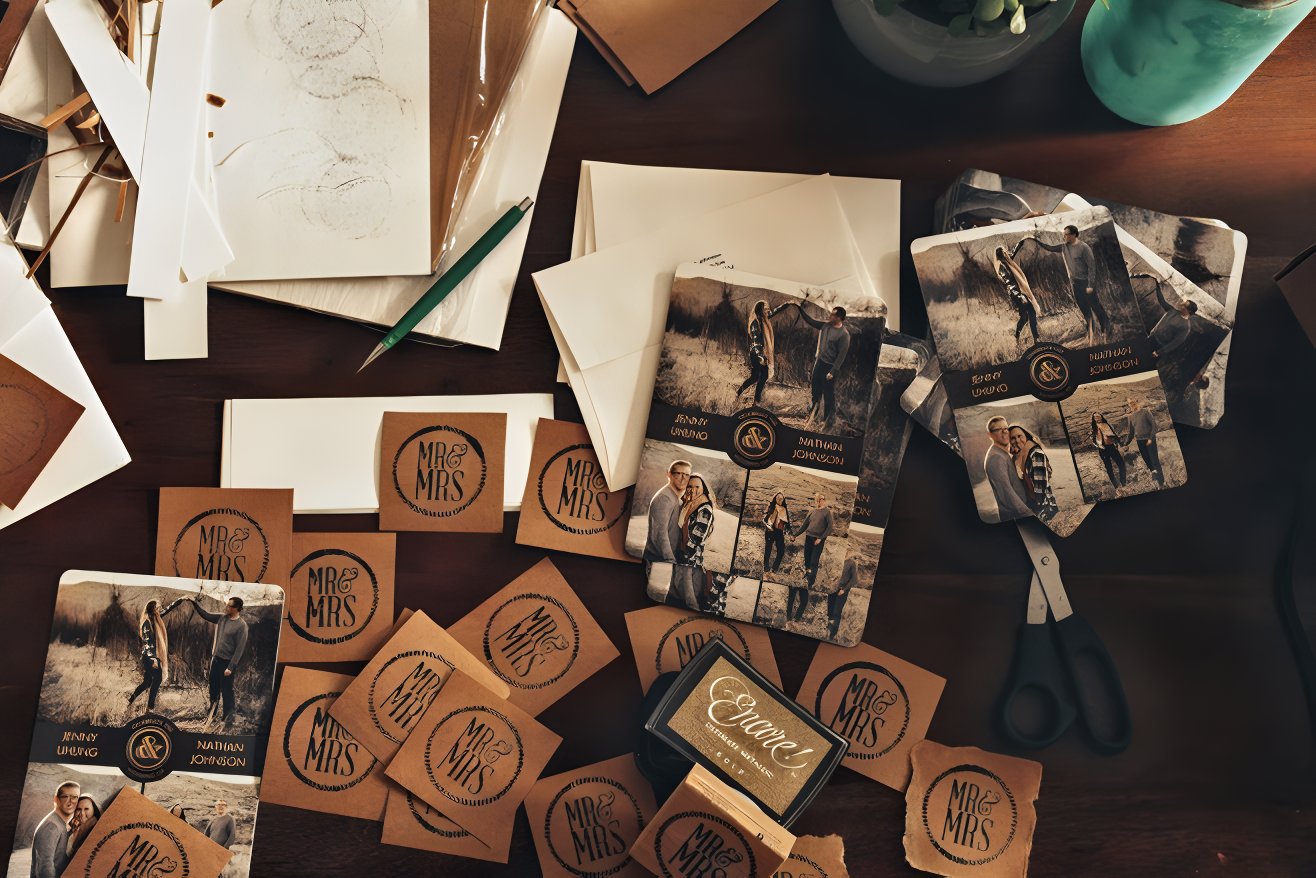 6-12 months before your wedding
Invitations to weddings should be sent out 6 to 12 months prior to the wedding. This will offer your guests enough time to make preparations, regardless of where they might be coming from or what they have going on.
If you get a final headcount, contact your resort and finalize the seating map. Again, also check if you qualify for any perks based on your group size.
When it comes down to who gets invited to a destination wedding, be mindful of who can make the trip. As you start to brainstorm who should sit where, remember to begin the wedding invitation process early. But most importantly, don't overthink it. You're sharing an enchanting moment with your loved ones, and that matters the most.
Ready to choose your paradise? Follow the button below to discover our five-star wedding resorts: