The wedding guest list. It can range from hundreds of people, or just a handful of those closest to the couple. Destination weddings, especially intimate destination weddings, have a certain level of beauty that is rarely present at large, grand, wedding events. What are the benefits of a smaller, intimate wedding? What's the average wedding size? How can you plan your dream destination wedding to be an intimate celebration?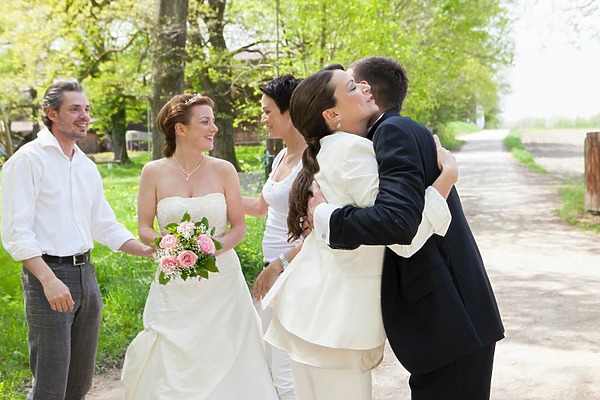 Average Wedding Sizes
While the average wedding size is around 100 guests, weddings vary in size. There are small weddings with under 50 guests, medium weddings with 50-100 guests, and then weddings with over 100 guests.
The number of guests impacts the overall cost, can increase the stress associated with collecting RSVPs and organizing seating charts, and can change the overall feeling and environment of the ceremony. Especially when it comes to affordable destination weddings, choosing to have an intimate destination wedding can lead to a beautiful wedding celebration with the people who mean the most to you.
Benefits of an Intimate Wedding
The obvious benefit of a small destination wedding is the overall cost. Fewer people means less spending. Fewer people also mean the logistics are easier. This is especially important for destination weddings where the resort wedding venue can require coordinating flights, accommodations, meals, and activities. There are many other benefits that add to the beauty of an intimate destination wedding.
For starters, intimate weddings allow the couple to spend quality time with each guest. This ensures deeper interactions with the people who matter most to them, and not people they feel obligated to invite for a variety of reasons.
Intimate weddings generally mean less stress – they're simpler to organize, there are fewer logistics and more time to focus on the actual celebration.
When you have a small guest list, your options for wedding venues increase. You don't need to utilize large event spaces at resort wedding venues. All you need is a small area on a beach or a large table at the resort restaurant.
Small, intimate destination weddings put the focus back on the couple and their commitment to each other, rather than the spectacle of a large event and the social pressures of the wedding industry. Intimate celebrations place quality over quantity, for the guest's experience, the couple's experience, and the overall celebration.
Additionally, health and environmental consciousness can factor into the decision to have a smaller wedding. Smaller weddings became essential for social distancing, and many couples recognized the benefits of a small gathering. Couples who are environmentally conscious may also see the beauty in a celebration with a smaller carbon footprint.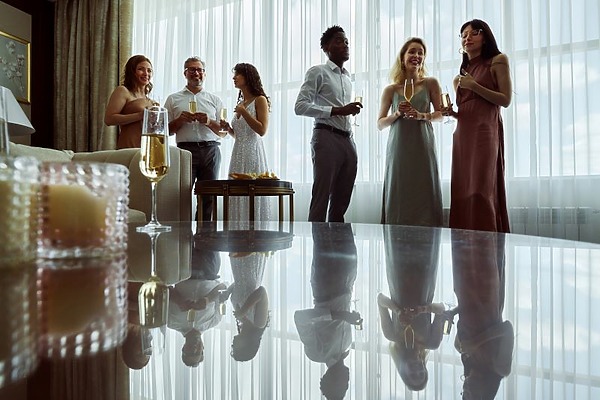 Intimate Destination Weddings: Micro Celebrations
Taking the idea of a small, intimate destination wedding even further is the idea of a micro wedding. Micro weddings fill the area in between an elopement with the absolute minimum number of people, and a traditional small wedding. Micro weddings open up the options to a variety of wedding locations.
Many resort wedding venues feature small and intimate destination wedding packages with ceremony venues that would be ideal for a micro wedding. Think over-water chapels that seat 15 people, or oceanview gazebos built for just the couple and a few of their closest loved ones. With a micro number of guests, options for destination wedding activities in addition to the actual ceremony can include dinner or brunch reservations at the resort's restaurant or even a wine cellar, beachside bonfires, and private poolside cocktail hours. Having an intimate or micro wedding means more options for how and where to celebrate.
Many destination wedding packages include pricing options for just the couple and the ability to add guests. Many entry-level wedding packages are already designed for parties of 10 and under, making a micro wedding a perfect way to stay under your budget. Or the money that could have been spent to include more guests can be spent to make your wedding a unique trip for you and your guests.
You can add more activities. Maybe a private evening sailboat cruise? Or a snorkeling adventure? Fewer guests also means it can be easier to plan a celebration and activities that work for everyone, while still keeping in mind that it is your wedding, and they're there to celebrate you!
Resort Wedding Venues
Breathless Montego Bay is an adults-only resort in Jamaica that offers all-inclusive intimate destination wedding packages that cover the ceremony, reception, decor, bouquets, and wedding cake. Packages are designed to include up to ten or up to thirty guests.
Wyndham Alltra Cancun is a gorgeous beachside resort in Cancun, Mexico that offers all-inclusive packages for just the couple, up to ten guests, and up to forty guests. The small resort environment makes it perfect for an intimate destination wedding.
Grand Palladium White Sand in Mexico's Riviera Maya offers multiple destination wedding packages that include twenty-five or up to fifty guests. These packages include different amounts of decor, floral arrangements, and a wedding cake.
Riviera Maya Weddings

Nestled between two zones of tropical paradise, this luxury resort sits offers access to both Tulum and Playa del Carmen. Traditional Mayan décor and architectural accents imbue the resort with a distinctive local flair, while the white sand beaches of its namesake seem to glow and radiate relaxation.

Grand Palladium White Sand:

Read more

Venues: 8
Family Friendly
90 Minutes

Package Costs:

$

3,700

–

$

6,500
These are just a few of the incredible resort wedding venues that could make the perfect location for your intimate destination wedding, whether your dream is to be as micro as possible or small enough to remain intimate and stress-free.
Your Dream Intimate Destination Wedding
Destify Weddings is ready to help you plan your perfect intimate destination wedding. From choosing the perfect wedding location for your size guest list, to selecting the perfect destination wedding package to fit your needs and your budget, our job is to help you make meaningful memories.
Celebrating your love and commitment surrounded by only your closest friends and family is one way to make your memories even more meaningful. You can still think big for a small wedding. There's more options, more flexibility, and less stress. If you're ready to celebrate your big day with the intimate destination wedding you've been dreaming of, contact us today!