You have already decided on celebrating your most special day in paradise. But as you envision the perfect moments and breathtaking views of your destination wedding, one question remains lingering in your mind: "Will I miss out on now having a big destination wedding at home?"
The truth is that a small does not always equate to a less-than wedding. In fact, according to a recent article published by Vogue Magazine, which covers ideas to keep up with the 2023 Wedding Trends, intimate Weddings have become incredibly chic, proving right the adage that "less is more."
Besides intimacy, petit Weddings are an open path for a truly magical and personal experience for the couple and their loved ones. With a more selective guest list, you can ensure that your closest friends and family are present to share this unforgettable day, where each person will feel a deeper connection and a sense of being truly valued in your lives.
Small Weddings, Big Ideas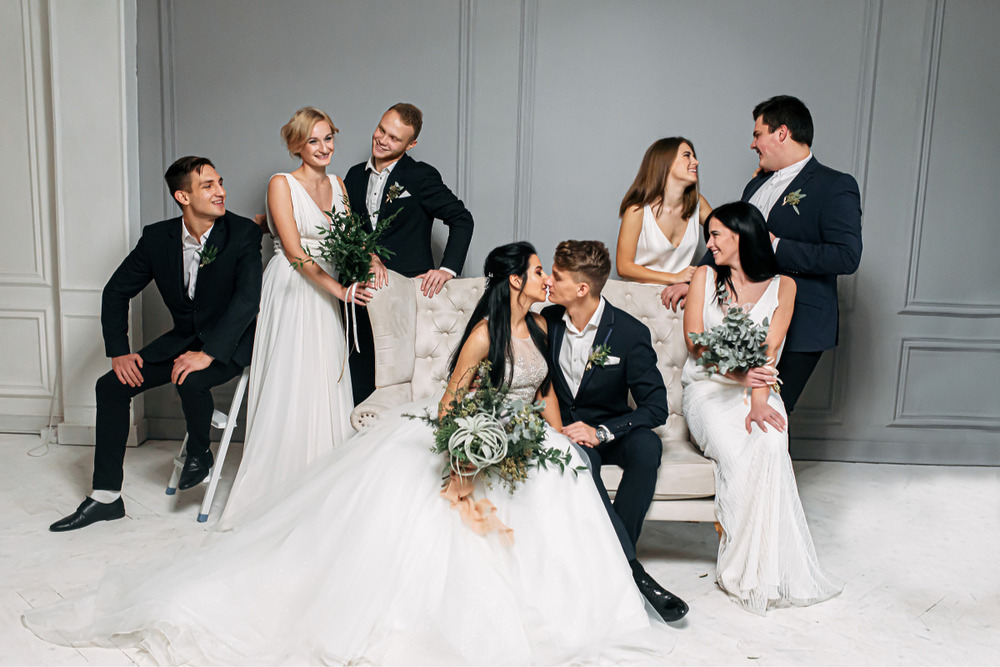 Over and above these facts, small destination weddings often gift you with time and budget to focus on the details that truly matter, especially if you have already found the perfect vendors to help you plan this dream.
If this is the case, rather than being overwhelmed by the logistics and scale of a larger event, you can concentrate your efforts on creating a truly unforgettable experience for everyone. From the intricacies of the decor to the carefully curated menu, every element can be tailored to your taste and preferences, ensuring that your vision comes to life flawlessly.
When personalizing shows how much you care
When planning a wedding, the large number of guests, expenses, and, sometimes, the lack of time can make couples choose more generic choices when it comes to their guests' experience. From invitations to amenities, we all know how special it feels to receive personalized items created especially for each individual.
Small destination weddings allow ideas that extend the tradition of having personalized gifts only for groomsmen, bridesmaids, and other people playing important roles on your big day. First consider that your guests are willing to travel to be with you to the chosen destination, so personalized items such as travel kits, favors, and even handwritten welcome letters will be appreciated.
Investing more in special features
Thinking about having a musician for an unforgettable live-music moment that everyone will appreciate? Or about the photographer you have forever dreamed of hiring but always seemed expensive? Well, here is another set of great news for those planning: although generally considered luxurious, a smaller guest count allows for flexibility in your budget.
You can allocate resources to create exquisite experiences and provide exceptional experiences for your guests. In addition, you can save on overall costs, such as catering and venue expenses, as you won't need to accommodate a large crowd. Finally, remember that by investing your money in qualified professionals, you are actually investing your savings in memory makers that can be priceless for you, your soul mate, and your loved ones.
Small Destination Wedding Ideas You'll Cherish Forever
Our favorite small destination wedding ideas allow for meaningful interactions and genuine moments with extra time to enjoy. When traveling with your chosen group, you can connect deeper with your loved ones, sharing stories and laughter, providing the opportunity to create memories that everyone will relish.
It's All in the Details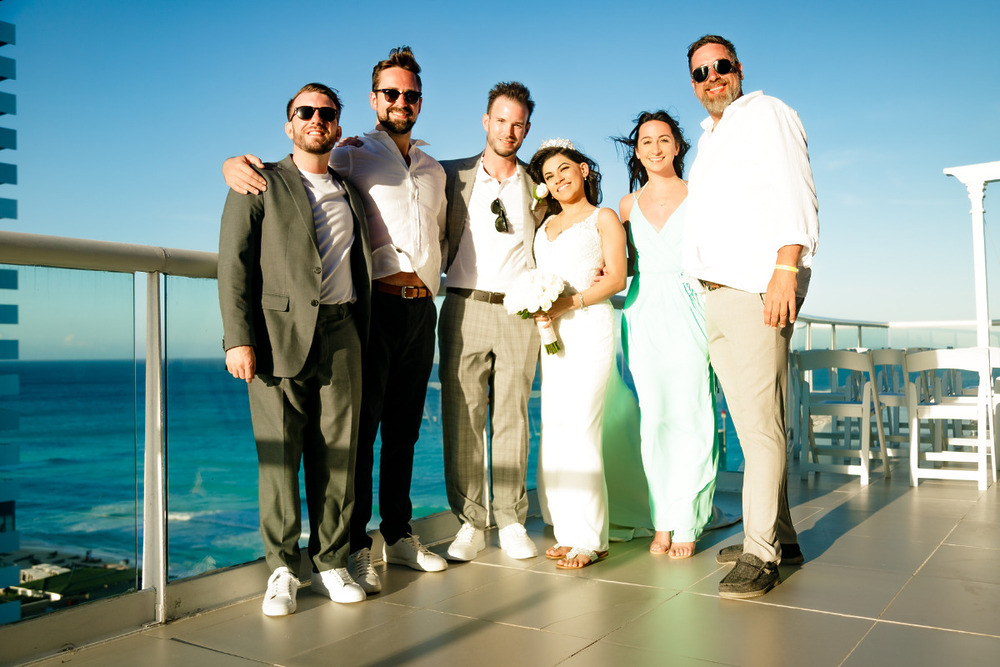 Some ideas can go beyond all recognition, such as delivering 'thank you' cards that include unique pieces reminding a specific feature of the destination experienced. Looking for other creative ideas?
Mexico, Jamaica, The Bahamas, St. Thomas – the extraordinary destinations are endless for those looking for a special place to celebrate your big day in paradise. Perhaps, one of the best small destination wedding idea (and investments) you can make is to have partners like us.
We will take care of everything to make sure your special day is as fantastic as it can be, with comprehensive destination wedding packages and dedicated planners who will assist you every step of the way.