The thrill of planning a wedding is amplified when you choose a destination as vibrant and culturally rich as Mexico. It's no wonder that, according to Forbes, weddings in Mexico are the fifth most popular worldwide! This comprehensive guide will take you through some of the most alluring wedding packages Mexico has to offer for intimate weddings. Picture yourself saying "I do" on a pristine beach, the azure waves rolling in the background, or at a grand banquet at a luxurious resort.
From a broad view of Mexico destination weddings in general to more specific options, like Cancun wedding packages, we've got you covered below. Ready to embark on this exciting adventure? Keep reading for our top nine Mexico wedding packages for 50 guests.
1. Experience the Luxury of RIU Resorts' Wedding Package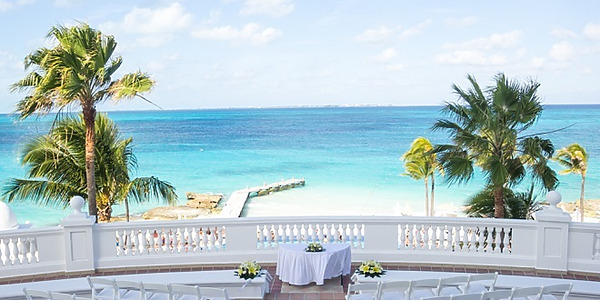 First on our list is the ever-popular RIU Resorts in Cabo San Lucas. Their seamless blend of opulence and practicality makes them a top choice for those considering a destination wedding in Mexico. These Mexico wedding packages for 50 guests at RIU not only include a tasteful menu and elegant ambiance but also a dedicated wedding planner to ensure your special day unfolds flawlessly.

From arranging a live band to executing a themed decoration, the skilled team at RIU makes each moment count. Want more Cabo inspiration? Check out this Vogue article about celebrity couple Simone Biles and Jonathan Owen's destination wedding in Cabo.
2. Dreams Resorts' Mexico Wedding Packages: Turning Fantasies into Reality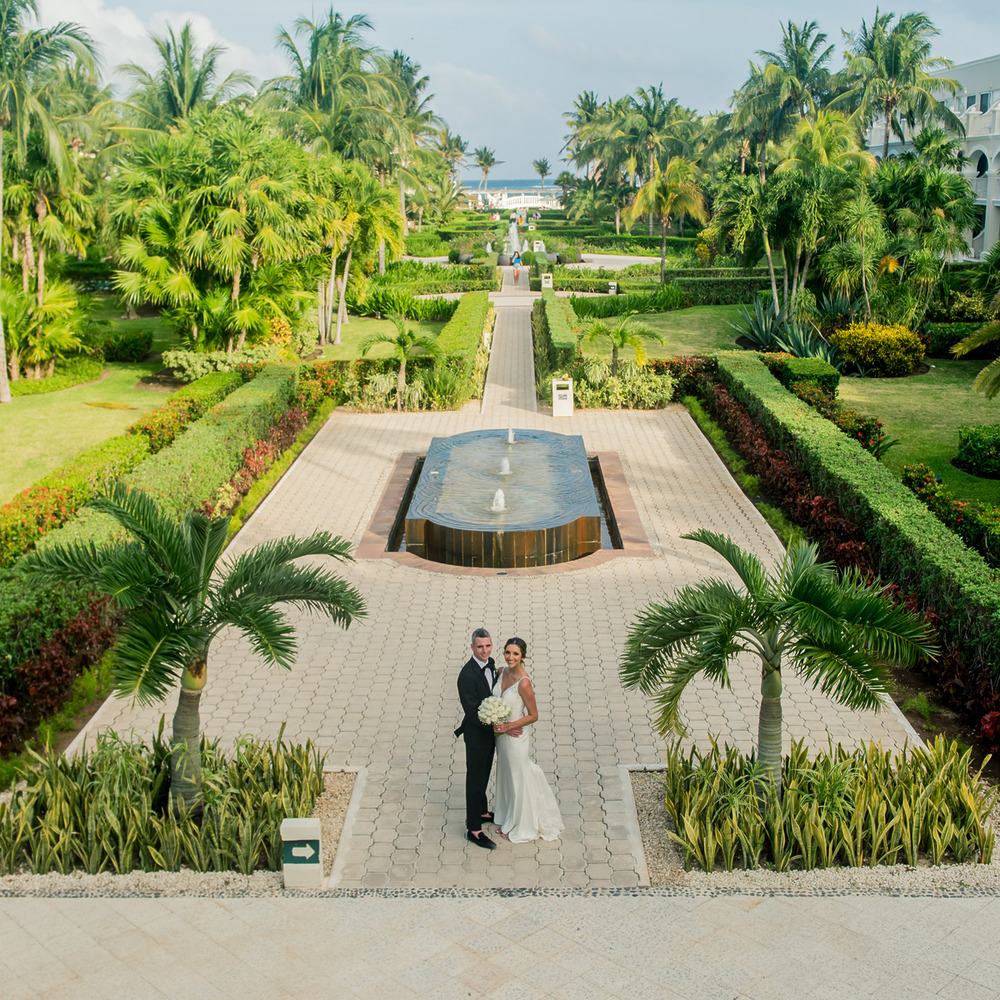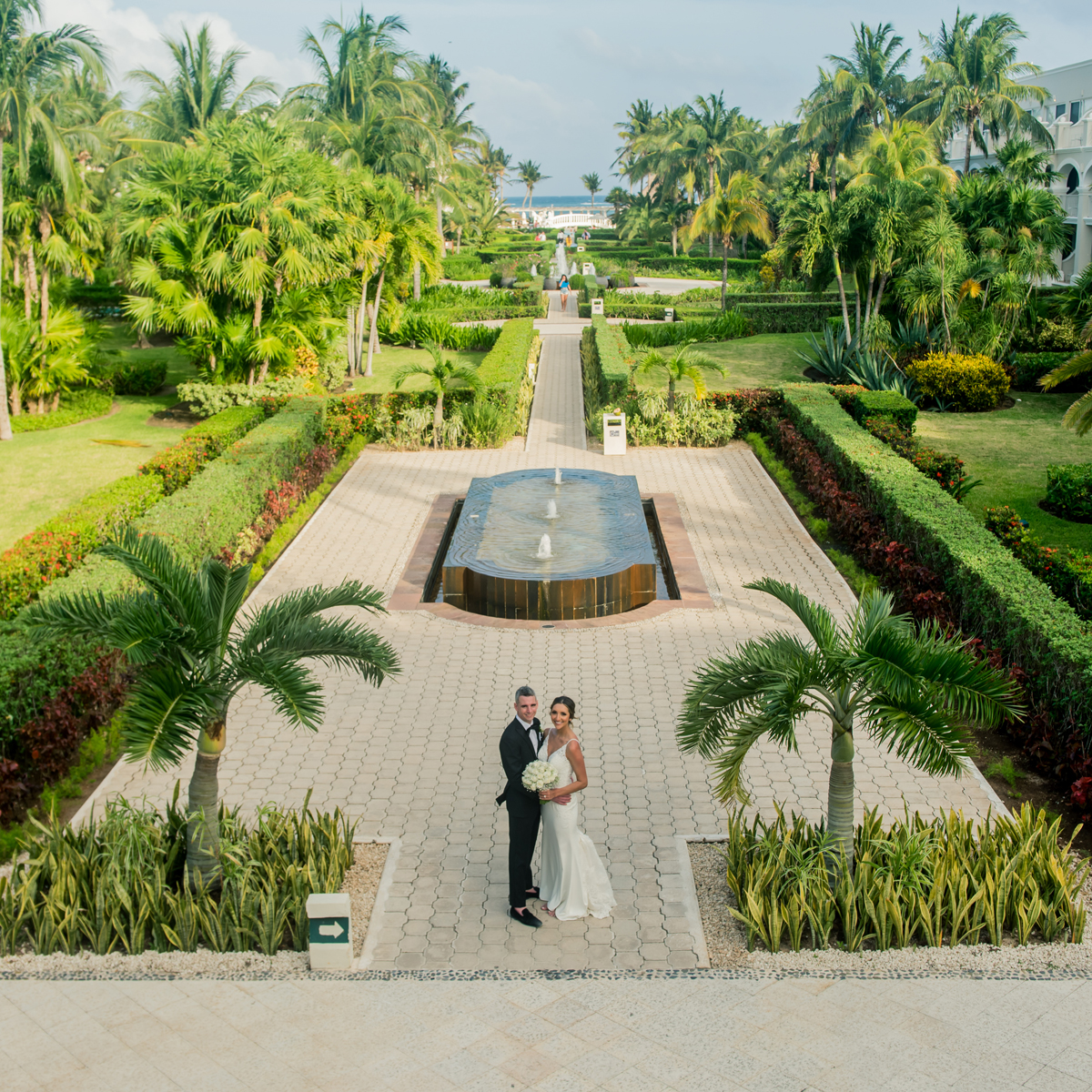 At Dreams Resorts, dreams do come true. The resort's intimate wedding packages cater to everything you might need for a small, yet unforgettable Mexican wedding — a tastefully decorated venue, a menu brimming with diverse cuisine options, and a team that ensures your wedding is nothing short of a fairy tale.
Dreams Tulum is no exception, offering a variety of details that cover everything from the ceremony to cocktail hours and more. Picture this: exchanging vows amidst the serene beauty of a beachfront ceremony, followed by a joyous reception. Imagine the wedding you've always envisioned.
3. The Charm of Luxury with Hyatt Ziva Cancun's Wedding Packages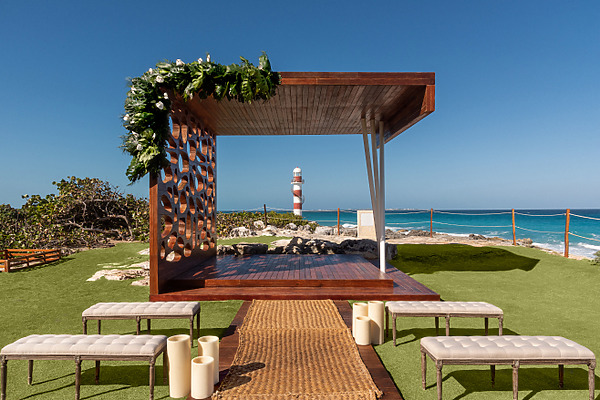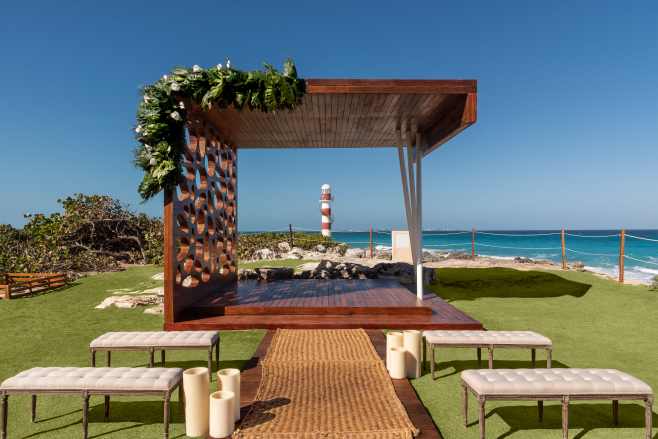 At Hyatt Ziva Cancun, luxury and comfort coalesce to deliver an exceptional wedding experience. Their Mexico wedding packages for 50 guests are meticulously crafted to blend elegance, romance, and fun, providing an unforgettable experience for your loved ones.
They boast grand banquet halls, top-notch amenities, and a team of expert wedding planners to make your wedding journey as mesmerizing as the destination. Could there be a more idyllic location to create lifelong memories?
4. Hard Rock Hotel's Rockstar Wedding Experience
For those seeking a unique experience, the Hard Rock Hotel in Los Cabos provides the perfect venue where every wedding is an extravagant event. Their all-inclusive wedding packages for 50 guests offer a mix of music, entertainment, and luxury, custom-designed to make your wedding as unique as your love story. Imagine starting your married life with a bang, in true rockstar style!
5. Iberostar's Mexico Wedding Packages for 50 Guests: Celebrate Love in Grandeur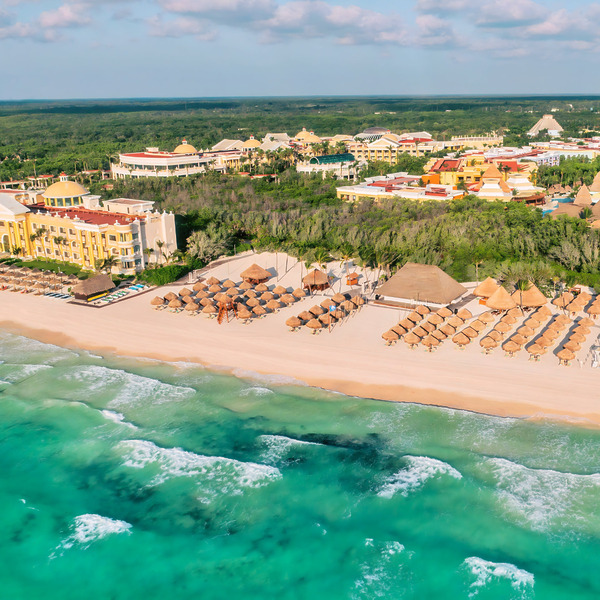 At number five, we have Iberostar Paraiso Lindo's exquisite wedding packages. Their "Star" package includes a beautiful ceremony venue, a sumptuous wedding cake, a toast with sparkling wine, and much more.
Each element of your wedding is attended to with the utmost attention to detail, right from the floral decoration to the live music. Offering intimate Mexico wedding packages for 50 guests, Iberostar is one of the top choices for a small wedding in Mexico.
6. Bask in the Extravagance at Grand Velas Riviera Maya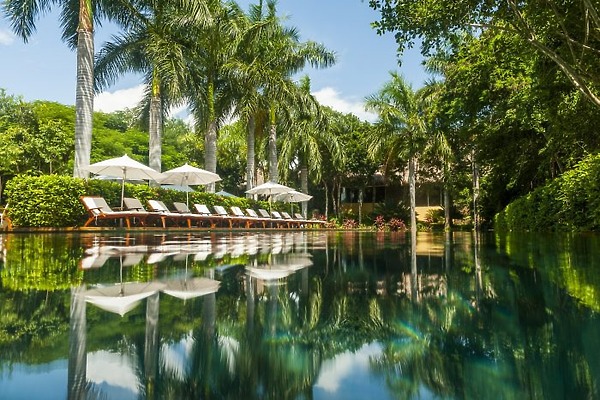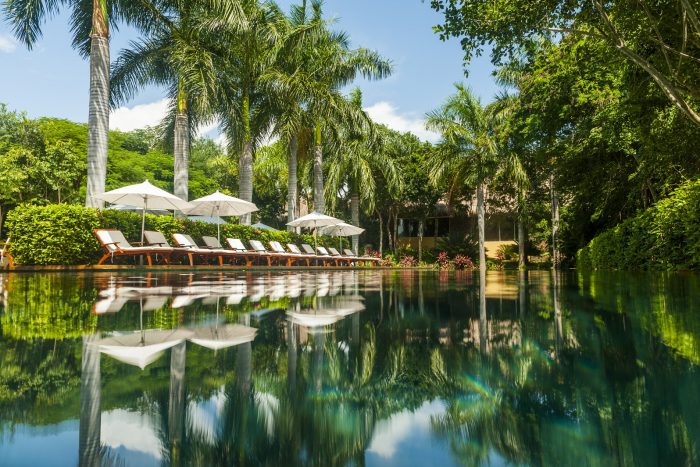 Next, let's explore the captivating wedding packages offered by Grand Velas Riviera Maya, an epitome of luxury nestled amidst Mexico's rich biodiversity. The venue offers a blend of lush, tropical surroundings, and serene beachfront vistas.
Their 'Ultimate Wedding' package caters perfectly to gatherings of 50 guests. From a personalized wedding ceremony to a four-course gourmet dinner and premium open bar, they ensure every facet of your wedding is unforgettable.
7. Royalton Riviera Cancun Resort & Spa: Weddings Fit for Royalty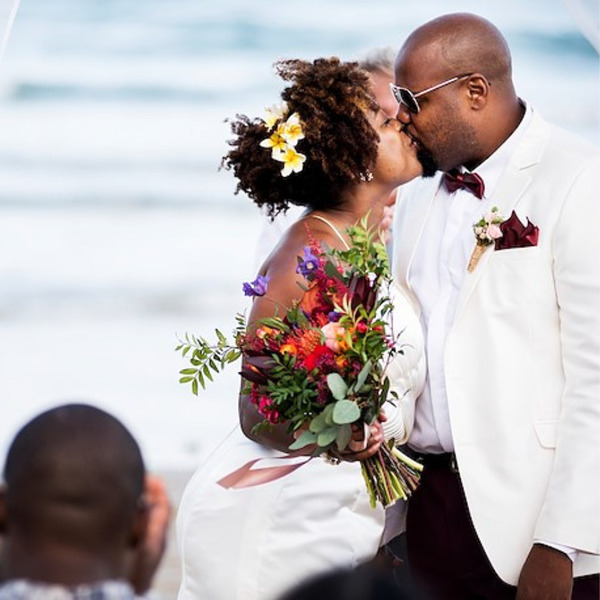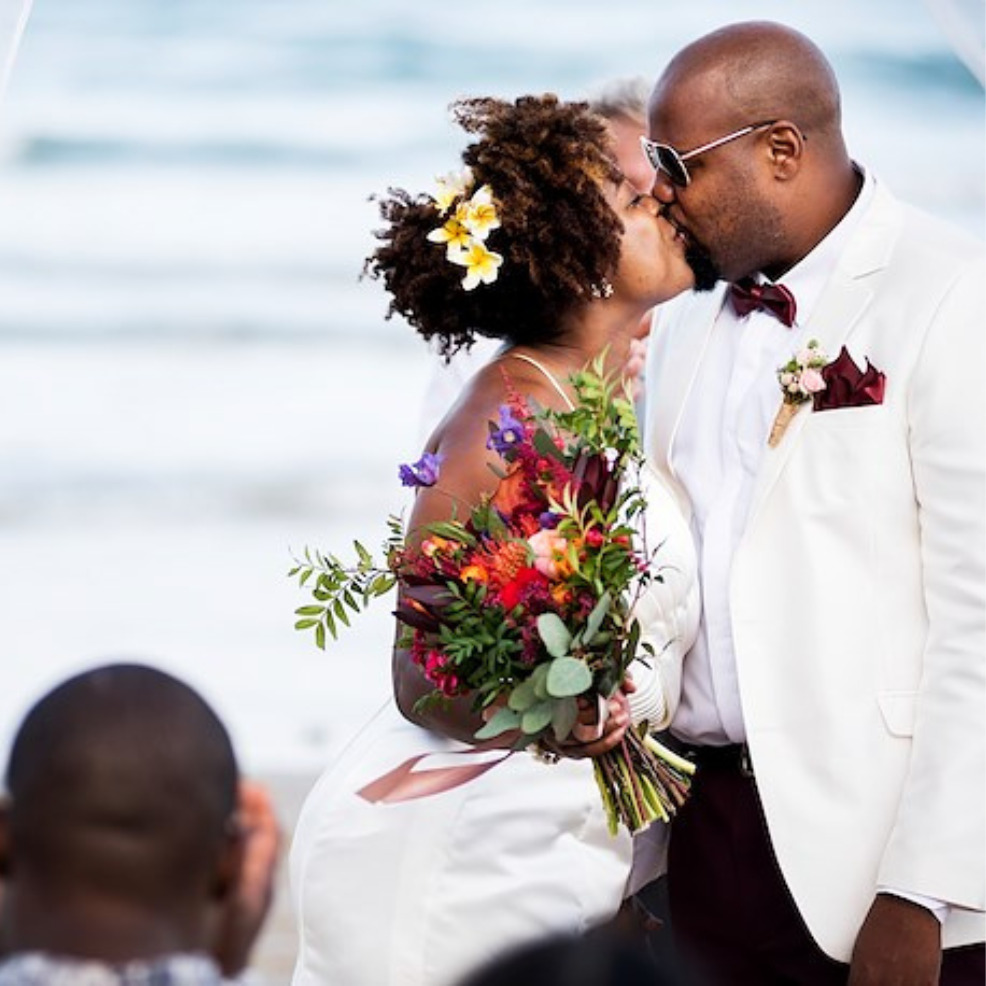 Experience a royal wedding at Royalton Riviera Cancun Resort & Spa, where the name itself promises a majestic experience. Their 'Luxury Wedding Package' offers an exclusive ceremony location, beautifully decorated with your choice of flowers and colors, a private cocktail hour, a semi-private reception dinner, and a personalized wedding cake.
The added advantage of a professional wedding coordinator ensures an enjoyable wedding planning experience. With the shimmering sea as your backdrop and the romantic sunset painting the sky, your wedding day at Royalton Riviera will be nothing short of a royal affair.
8. The Subtle Elegance of Secrets Maroma Beach Riviera Cancun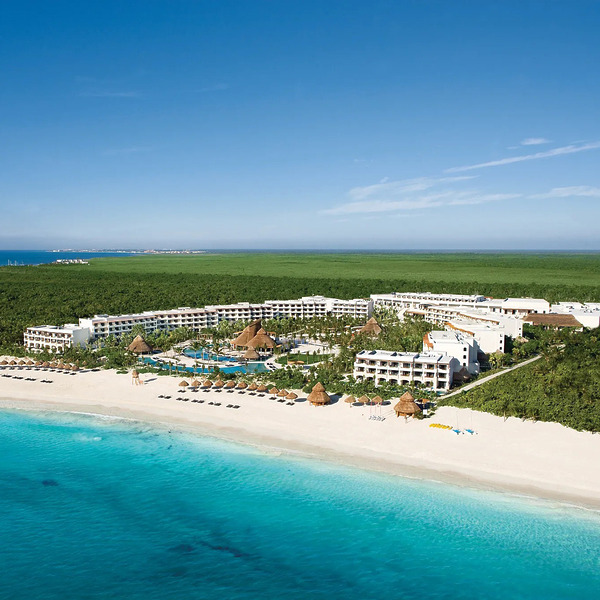 Secrets Maroma Beach Riviera Cancun offers an experience steeped in elegance and romance. The resort's Mexico wedding packages for 50 guests feature a symbolic ceremony, a cocktail hour with hors d'oeuvres, a private dinner reception, and a host of other lavish amenities.
Here, you can unwind amidst the tranquil surroundings as their team of experts meticulously crafts your dream wedding. To add a touch of local culture, the package also includes a Mexican Mariachi Band performance — a delightful experience for you and your guests.
9. Sandos Playacar Beach Resort: A Beachfront Wedding Haven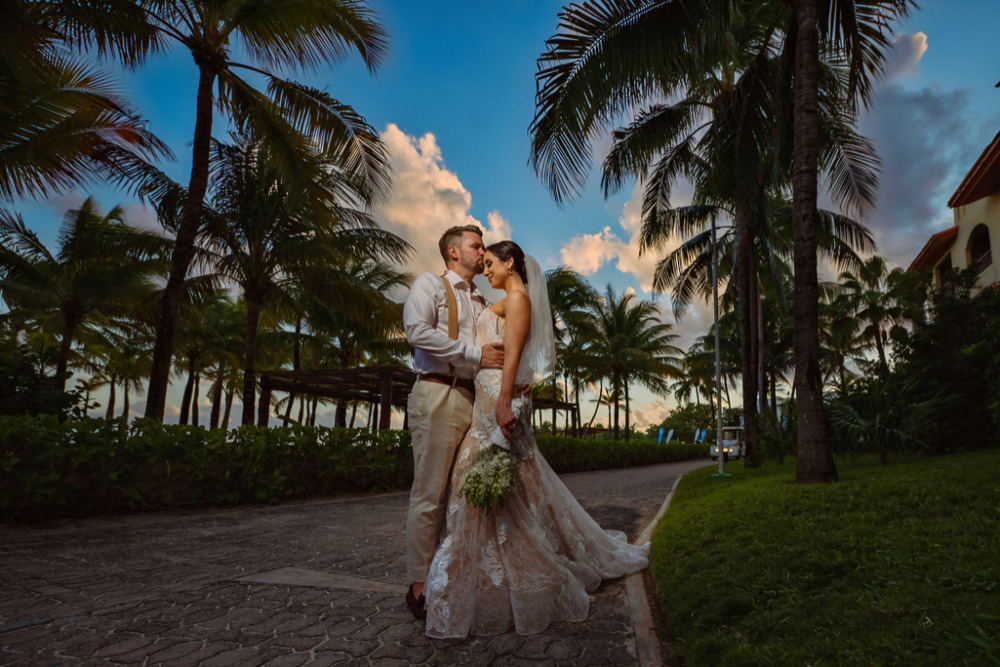 If a beachfront wedding is your heart's desire, Sandos Playacar Beach Resort should top your list. Renowned for its stunning white sand beaches and crystal-clear waters, this resort's 'Turquoise Breeze' package gives you the opportunity to exchange vows while barefoot on the sand. With a decorated beachfront gazebo, a private cocktail hour, a reception with a buffet or set menu, and live music.
Sandos Playacar promises an unforgettable beach wedding experience. Imagine the stunning moments you can capture, with the captivating Caribbean Sea as your backdrop.
Selecting the Right Destination for You
A wedding is a significant milestone in your life, and every detail matters. With these exceptional wedding packages from Mexico, your special day promises to be an affair filled with joy, love, and unforgettable memories. From luxurious resorts to serene beachfront venues, we have explored a variety of Mexico wedding packages for 50 guests, each promising a unique experience.
If you want to embark on this magical journey with expert assistance, contact Destify to speak to professional wedding planners today. Experience the joy of wedding planning while designing your dream day in the enchanting locales of Mexico!