If you're getting married at a church down the road and having a reception at a brewery in town, or you're traveling the next state over the googling "wedding guest packing list" before you hit the road, or you're flying across an ocean to stand next to your sister on her special day, there's some level of packing involved.
Knowing what to bring to a wedding can be stressful. What things do you need for a wedding? What can you leave at home? These questions only get more difficult when you start looking into destination wedding packing lists. Not only is there more to bring, but there are also luggage and airline restrictions to deal with, and TSA guidelines to follow.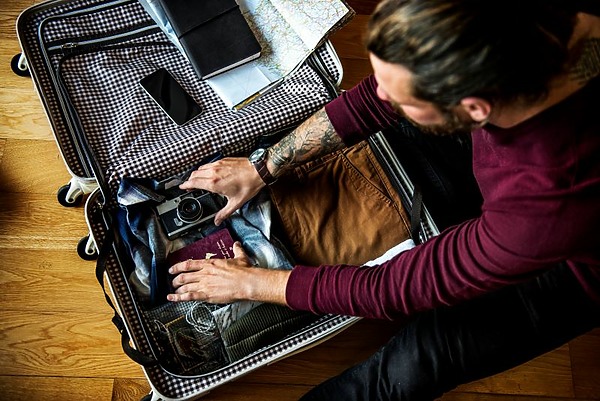 Essentials for Every Wedding
There are some items on every wedding guest packing list, and every bridal packing list, no matter where or when the ceremony is taking place. Here are some of our favorite destination wedding ideas to help.
Your wedding outfit, no matter if you are a bride, groom, member of the wedding party, or a guest, is pretty much the most important item for any wedding. This includes dresses, suits or tuxedos, wedding veils, accessories, and shoes. If you've opted to have a ceremony dress and a reception dress, ensure both of them are packed with you. In addition to any formal wedding shoes, consider a pair of more comfortable flats or even flip-flops for when your heels start to hurt.
The rings! No wedding is complete without the rings (unless you've opted to forgo the tradition of rings, then you can skip this section). The wedding rings are incredibly important and relatively easy to use. No matter where the ceremony is, make sure the rings are in a safe place, or with a trusted person.
Even if you're having your hair and makeup done professionally, you'll still want extra supplies on hand for any wedding. Lipstick, mascara, bobby pins, extra hair ties, and hairspray, as well as makeup remover wipes, should be in every bride's, and bridesmaids' wedding day bag.
Anyone who takes prescription medication should know to have it with them whenever they need it, but it's always smart to have some over-the-counter pain relief on hand during a wedding.
Other items to bring to a wedding, no matter your role, include tampons/pads/etc, extra undergarments, a mini sewing kit, deodorant, cologne or perfume, snacks, water, and a mini first aid kit. These items should also be packed for a destination wedding.
Preparing for a Destination Wedding
Destination weddings can mean a lot of different things. A beach wedding in Jamacia to a ski resort in Lake Placid. The local weather and climate won't change the fact that you need to pack clothes but will change what clothes are on your destination wedding packing list. Plus, destination wedding activities can include more than just a wedding. There may be meals, local tours, or other adventures. One key factor in knowing what things you need for a wedding, especially a destination wedding, is knowing what's on the agenda.
What to pack for a destination wedding? Take the things you need for a wedding as a starting point. Some items you'll simply need more of. Others will need to be packed differently for transportation. For a stateside wedding, your decor, flowers, and other items might be provided by the venue. You'll need to pack more clothing for a destination wedding, especially if you're starting the honeymoon from the same spot. Or maybe that means you'll need less to wear.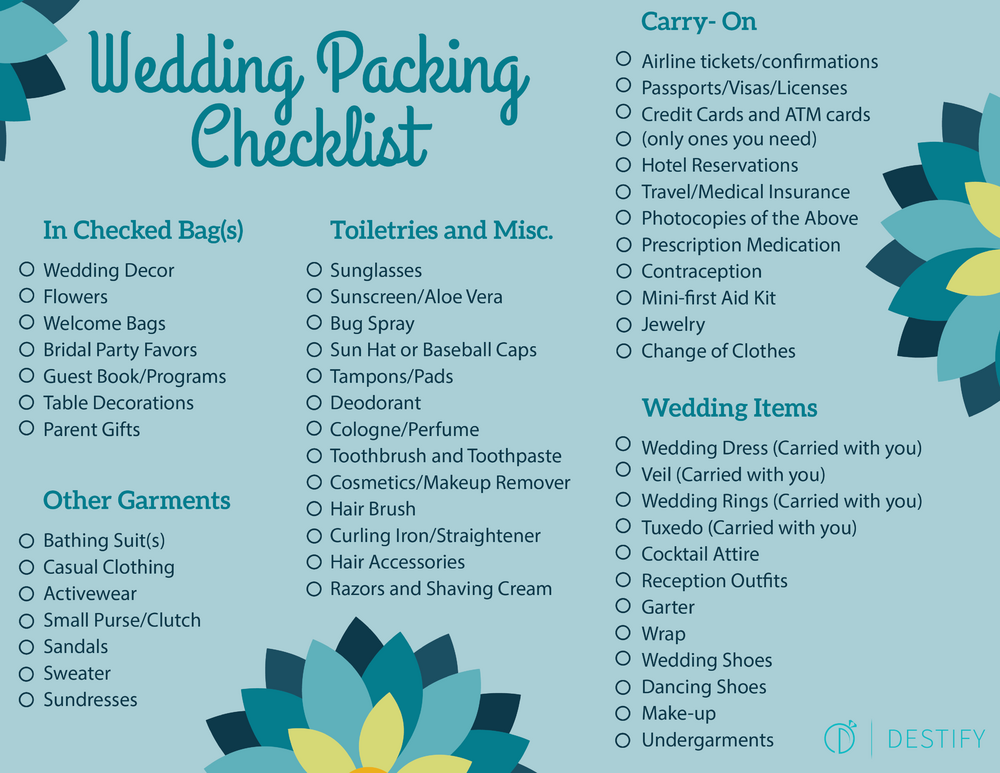 Getting Started on Your List
In addition to any clothing, accessories, and items needed for the wedding, you'll also need to pack for any of the events happening before and after the celebration. If you've booked an adventure excursion be sure you have appropriate clothing.
If you're wedding is on a beach, or anywhere with a pool, bring a swimsuit or two. You'll need enough clothing and toiletries, including makeup, for your whole trip. If you have a formal welcome cocktail hour planned, have an outfit for that. If you're planning a sunset hike, make sure your guests know to bring good shoes. Ensure your guests know what the itinerary is, and what the dress code is for any specific events, or any specific items to pack.
Wedding Attire
Bridal outfits and dresses, and grooms' suits or tuxedos are some of the obvious items on a wedding packing list. For a destination wedding, transporting your outfits can be a bit stressful. Have your dress be your carry-on item. Consider contacting the airline in advance to see if there are any special considerations or options you have to lower the risk of anything happening to your dress bag. Sometimes there may be a closet on board where a flight attendant can even hang up the dress. Other items that should travel with you in a carry-on are your rings, the veil, and any especially expensive or sentimental jewelry.
Health and Medication
In addition to making sure you have enough prescription medicine for the whole trip, as well as over-the-counter pain meds or other common medications, destination wedding couples and guests should consider motion sickness medication, medication to prevent travel illnesses such as traveler's diarrhea, and ensure you have any vaccines required by your destination country.
Travel Documents
Destination weddings, like any trip, mean more documents both on the wedding guest packing list and the couple's list. Having your airline tickets and information, passports, any necessary visas, credit cards, and ATM cards (check with your card company about international service and any fees), travel insurance information, itineraries, hotel confirmations, and important contact information for both in case of emergencies and for your vendors, should all be in your carry-on, preferably organized in a folder.
Toiletries
Before packing your travel bottles of shampoo and lotion, check with your hotel or resort to see what might be included. While most hotels, even motels, provide some type of toiletries, you may be pickier about what you use. While it may be safe to assume you can also confirm if items such as a hair dryer are provided. Even if no one is expecting a period, bringing at least some supplies can be a lifesaver.
Wedding Items
Unlike any other vacation, a destination wedding packing list has to include items necessary for the main event: the wedding. Depending on your wedding package and setup, you may need to pack decor, flowers, wedding party gifts, welcome bags, and other wedding items. Be sure to check with your wedding coordinator about what is included before you go trying to fit more than you need in a suitcase. If you're ordering items online, you can check with your venue to see if they can be shipped there. That includes the risk of items being stuck at customs, or not being what you wanted.
Packing for a destination wedding combines packing for any wedding and packing for a vacation. There's lots to bring, a handful of items you really don't want to forget, and items you really don't want to end up as lost luggage. Smart packing, and planning, can help reduce the stress of packing for your dream destination wedding.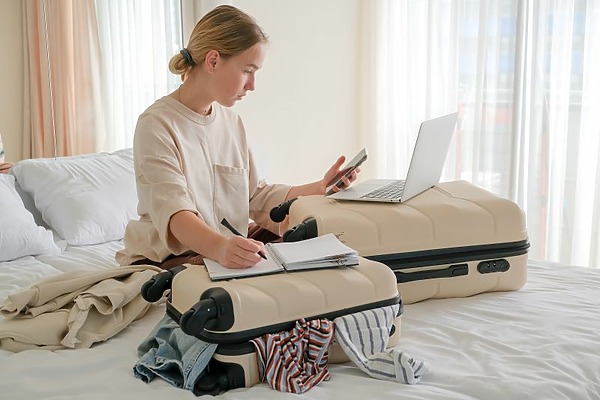 Our Destination Wedding Packing List
Destify is in the business of making meaningful memories, and part of that is helping with the logistics. Take the questioning out of wedding survival kits as well, with our tools and guides, including our destination wedding packing checklist.