Everyone wants to tie the knot amongst a beachfront oasis. But sometimes it's tough narrowing down the options. "Which Caribbean island do I pick? Or what about a wedding in Los Cabos?" We have just the solution for those looking to expand their horizons: all-inclusive destination weddings in Jamaica. From family-friendly activities to adults-only nightlife, this opulent slice of paradise delivers everything you and your guests need to celebrate your joyous occasion. Hop on in, let's take a tour of our top-rated Jamaica resorts:
Royalton Negril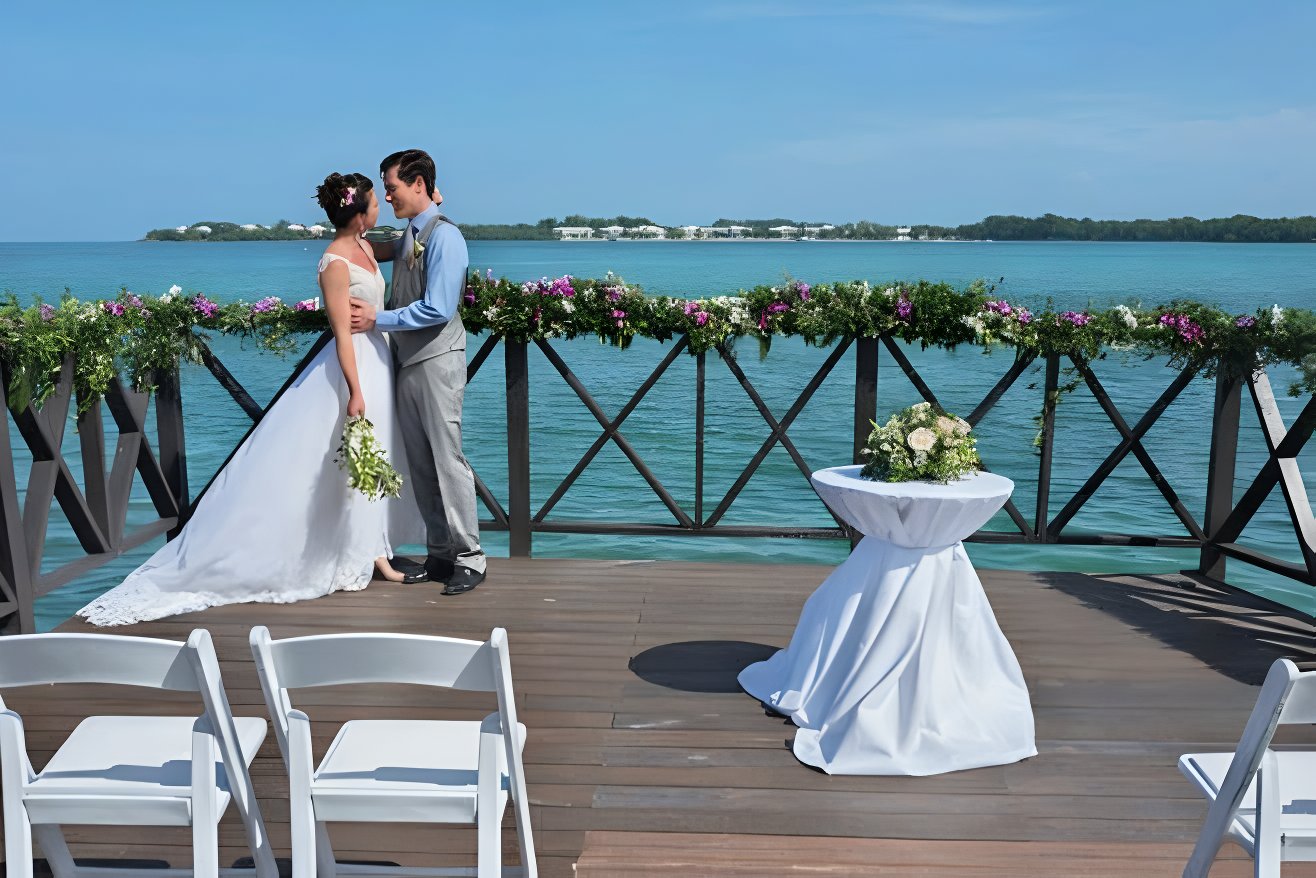 Any couple will get chills when they discover their
Royalton Negril wedding
; a celebration better than their most extravagant aspirations. Let your wildest dreams come true at any one of the resort's flawless wedding venues. From the breathtaking ocean pier to the lofty Sky Terrace Gazebo, every space provides the chance to tie the knot with class.
This resort is great for a family trip, with modern, well-appointed rooms, reservation-free eating at a range of restaurants, and entertainment for all ages. Located on a gorgeous beach, the property integrates Jamaica's unique culture with top-of-the-line amenities, meticulous attention to detail, and personalized service.
RIU Ocho Rios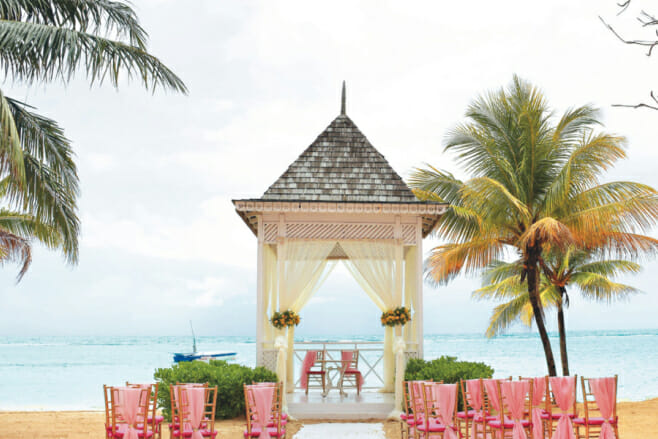 RIU Ocho Rios
, located on Mammee Bay Beach, is the ideal location for a memorable Jamaican vacation with the greatest 24-hour all-inclusive service. Enjoy Free Wi-Fi throughout the hotel, entertainment programs for all ages, a water park, a diverse menu, and RIU's special services throughout your stay. Need to cool off? Leverage the hotel's 5 pools with sun loungers and umbrellas, as well as a beach area reserved for hotel guests.
Tie the knot with your love at a duo of glorious wedding venues. From the handcrafted Beach Gazebo (pictured above) to the lush Lagoon Gazebo, each space is positioned to perfectly frame the stunning Ocho Rios scenery.
Hyatt Zilara Rose Hall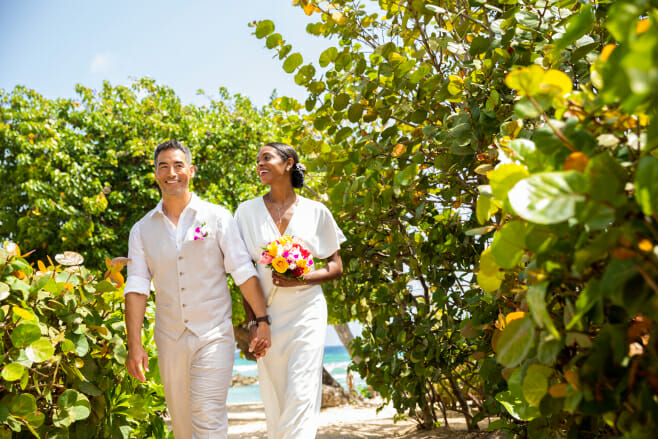 The adults-only locations at
Hyatt Zilara Rose Hall
, which overlook the magnificent Caribbean Sea, are the perfect setting for destination weddings. Exchange vows on a private seashore or in a huge ballroom for up to 1,000 guests.
Come join the Hyatt guarantee in tying the knot. While finding an ideal all-inclusive resort can be difficult, Hyatt Zilara Rose Hall makes it easy with a variety of elegant services. Teeming with exclusive Montego Bay amenities, this sanctuary is the perfect location for couples desiring a truly secluded getaway.
Grand Palladium Jamaica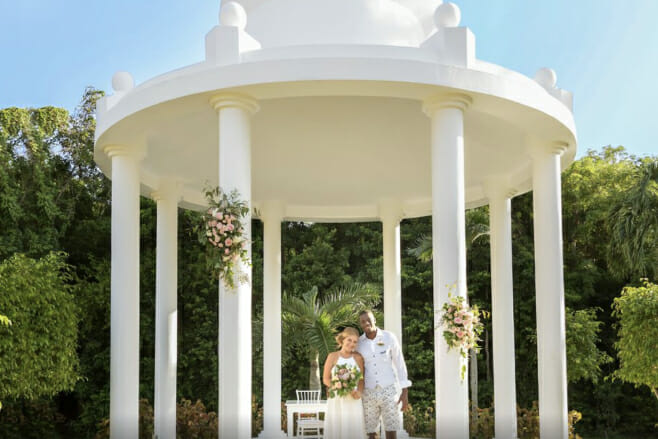 The
Grand Palladium Jamaica
looks out over gleaming white sands and warm Caribbean waters. The hotel's massive architecture embodies its natural surroundings, with one of the largest pools in the Caribbean and expansive grounds. Its spacious dining spaces and open terraces combine contemporary style with historic architectural aspects.
Hilton Rose Hall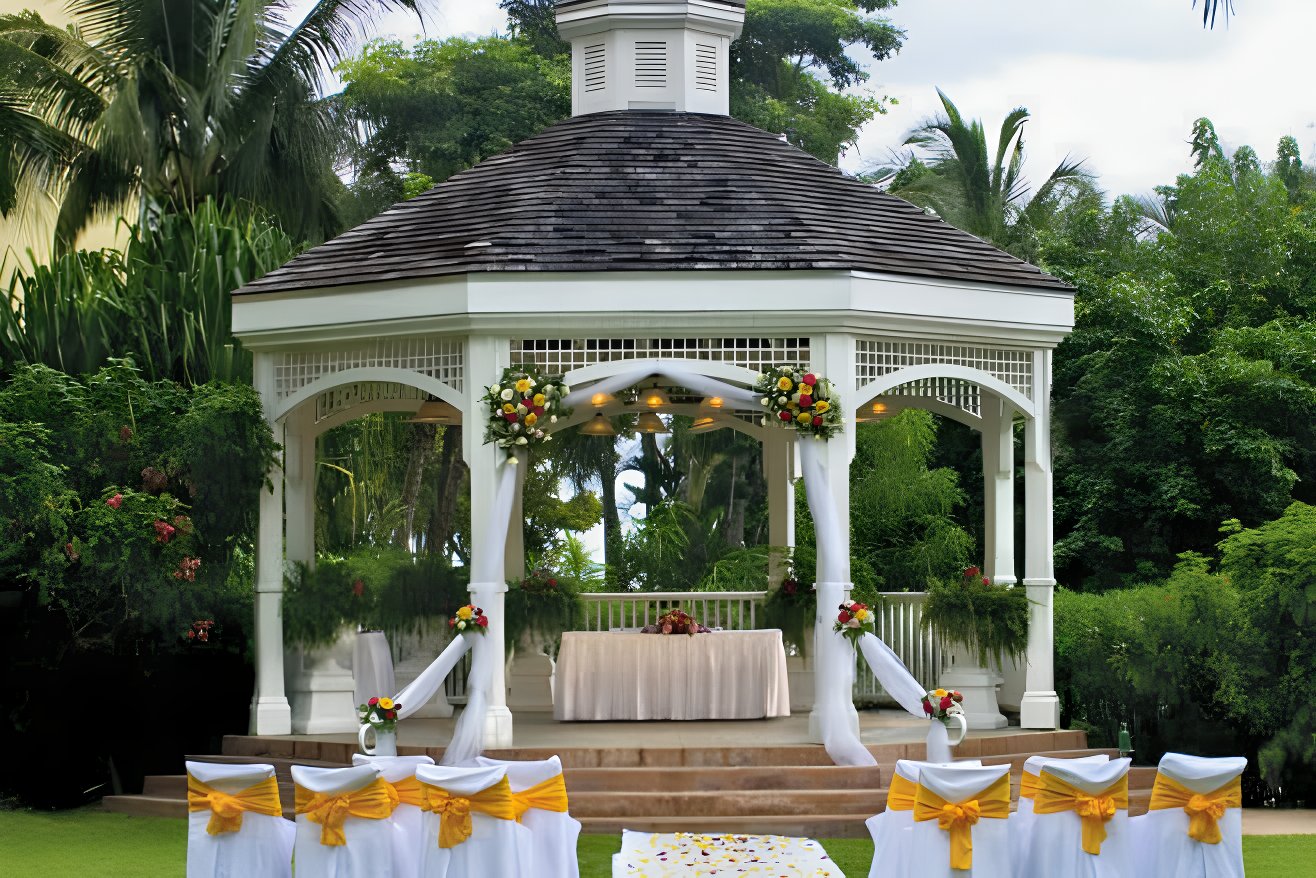 Your Jamaica destination wedding becomes a memorable event the moment you arrive at
Hilton Rose Hall
. As a gorgeous Caribbean sunset fades into the horizon, exchange vows on the beach. All the paperwork and arrangements are handled by our expert staff, which also includes an officiant. We provide a full spectrum of services for once-in-a-lifetime weddings, committed to perfect service and courteous hospitality.
Snorkeling, parasailing, golf, rejuvenating spa treatments, or simply lazing on the beach are just a few of the available thrilling on-site activities. The Hilton has everything you'll need for an elegant and delightful wedding.
Want to view more five-star Jamaica properties? Follow the button below to discover our Destify Top Resorts: