Everyone wants to tie the knot in a beachfront oasis. But sometimes it's tough narrowing down the options. "Which Caribbean island do I pick? Or what about a wedding in Los Cabos?" We have just the solution for those looking to expand their horizons: all-inclusive destination weddings in Jamaica.
From family-friendly activities to adults-only nightlife, this opulent slice of paradise delivers everything you and your guests need to celebrate your joyous occasion.
For couples seeking a memorable and stress-free experience, Jamaica's all-inclusive weddings offer the ultimate solution. With its stunning natural beauty, vibrant culture, and world-class resorts, Jamaica has become a top choice for destination weddings.
In this ultimate guide, we will explore everything you need to know about planning your dream wedding in Jamaica, from choosing the right resorts and venues to arranging exciting activities for your guests.
Whether you're envisioning a romantic beach ceremony or a lavish garden affair, let us take you through the steps to create unforgettable memories on your special day.
Why Choose Jamaica for an All-inclusive Wedding?
Jamaica is widely recognized as one of the most sought-after Caribbean destinations for weddings, and for good reason. Its breathtaking natural landscapes provide the perfect backdrop for your special day. Picture saying your vows against the backdrop of teal waters, powdery white sands, and swaying palm trees. It's a dream come true!
Another reason to choose Jamaica for your all-inclusive wedding is the country's vibrant culture. From reggae music to mouthwatering jerk chicken, your guests will be immersed in the rich traditions and warm hospitality that Jamaica is known for. Imagine your loved ones dancing the night away to the infectious rhythms of a live local band – a memory that will stay with them forever.
With Jamaica's all-inclusive weddings, experience a plethora of world-class resorts that specialize in hosting ceremonies. These all-inclusive resorts take care of every detail, from the decor setup to the reception dinner. With dedicated wedding planners on-site, you can rest assured that every aspect of your big day will be handled with care and precision.
In the next section, we will delve into the various picturesque wedding venues that Jamaica has to offer, helping you choose the perfect setting for your dream wedding.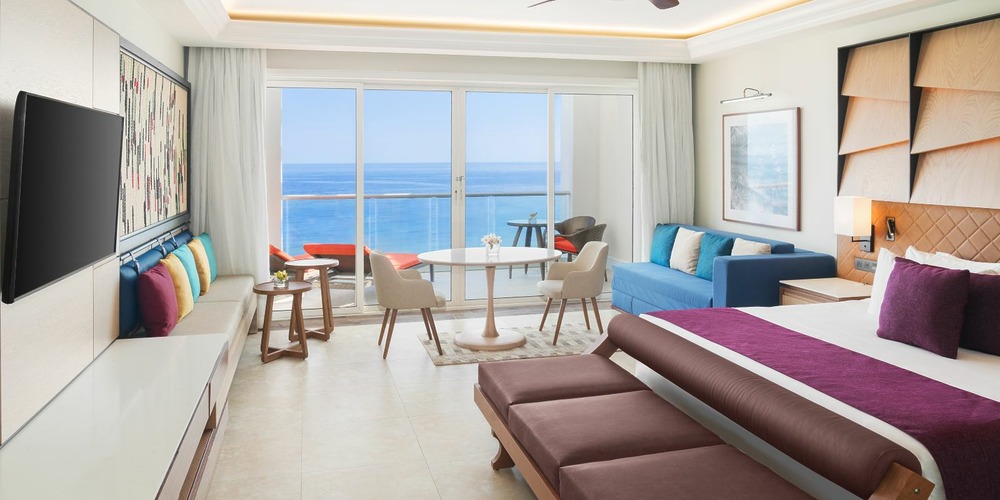 Finding the Perfect All-inclusive Wedding Package
When planning a Jamaica all-inclusive wedding, finding the perfect wedding package is essential. With so many world-class resorts to choose from, it can be overwhelming to find the right one that meets all your needs and desires. That's why we are here to help!
Each all-inclusive resort in Jamaica offers its own unique wedding packages, tailored to accommodate different budgets, preferences, and guest sizes. Whether you envision an intimate beachfront ceremony or a grand garden wedding, there is a package that will suit your vision perfectly. View our previous guide to getting married in Jamaica here for more information.
From comprehensive ceremony setups to luxurious reception dinners, these packages cover every aspect of your big day. Some even include bonuses like spa treatments, photography services, or private island excursions for the newlyweds.
In the next section, we will explore some of the top all-inclusive resorts in Jamaica and their wedding package offerings. You'll be sure to find the perfect package that will make your wedding a truly unforgettable experience.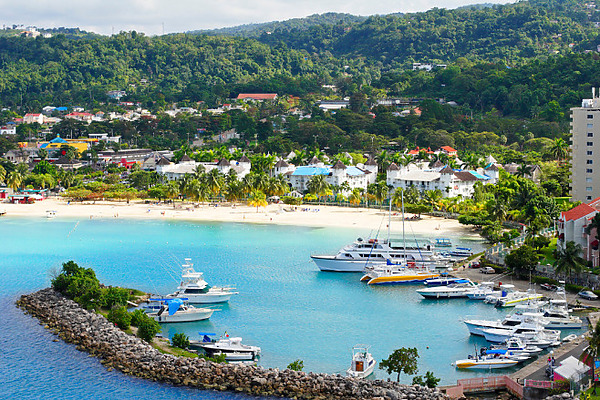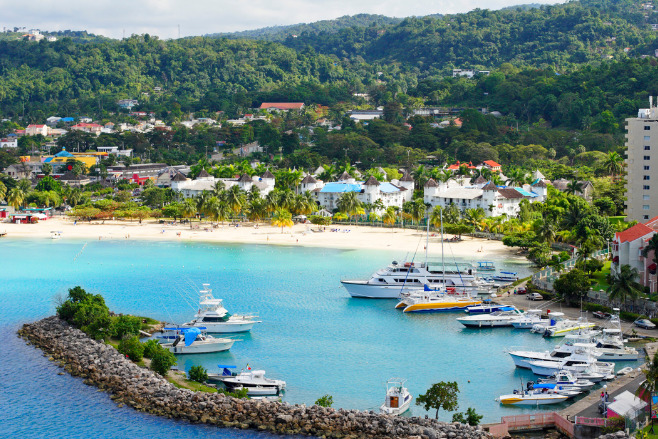 Setting the Stage: Choosing the Perfect Wedding Venue
When it comes to creating unforgettable memories, choosing the perfect wedding venue is crucial. Jamaica offers a wide range of stunning locations to make your special day truly magical. From pristine white sand beaches to lush tropical gardens, the possibilities are endless.
One popular choice for couples is a beachfront ceremony. Picture saying your vows with the crystal-clear Caribbean Sea as your backdrop, the gentle sound of waves crashing on the shore. It's a romantic setting that will surely leave a lasting impression on your guests.
For those who prefer a more intimate and secluded atmosphere, a garden wedding might be the ideal choice. Imagine exchanging your vows surrounded by vibrant flowers and lush greenery, creating a picturesque backdrop for your nuptials.
No matter your preference, Jamaica has the ideal wedding venue to suit your style and taste. In the following section, we will dive into some of the top all-inclusive resorts that offer these breathtaking settings for your wedding day. Get ready to be inspired!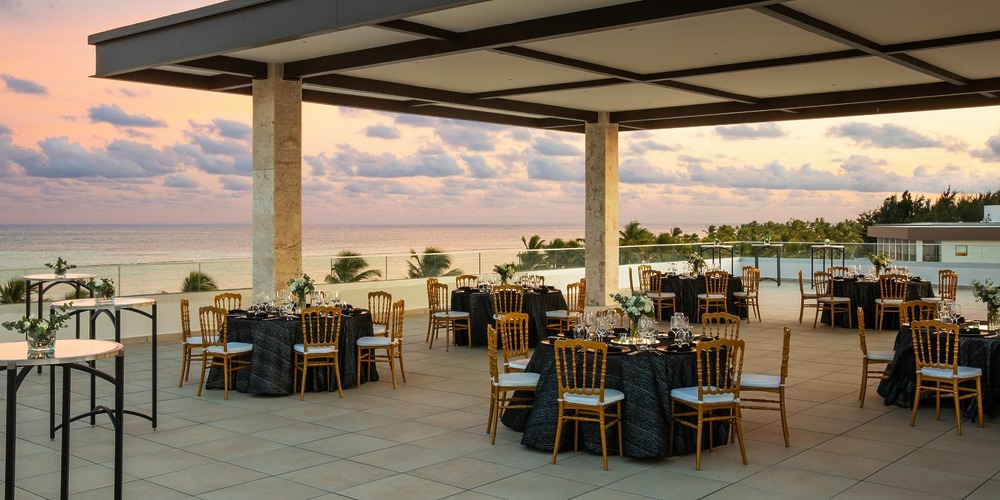 Designing A Memorable Wedding Experience
Designing a memorable wedding experience goes beyond just choosing a beautiful venue. To create a truly unforgettable day, attention to detail and careful planning is essential.
Firstly, consider incorporating elements of Jamaican culture into your wedding. From reggae music to the vibrant colors of Jamaican art and fashion, infusing these cultural touches and unique destination wedding ideas will add an authentic and unique touch to your special day.
Secondly, work with a professional wedding planner who specializes in destination weddings. They will have the expertise and local connections to help bring your vision to life, ensuring every aspect of your wedding is executed flawlessly.
Next, explore the culinary delights of Jamaica by incorporating local flavors into your wedding menu. From jerk chicken to fresh seafood dishes, tantalize your guests' taste buds with the island's mouthwatering cuisine.
In our next section, we will delve into the top tips for selecting the perfect all-inclusive resort for your dream wedding.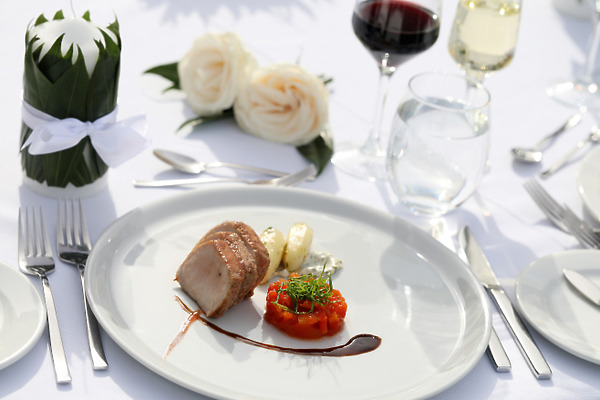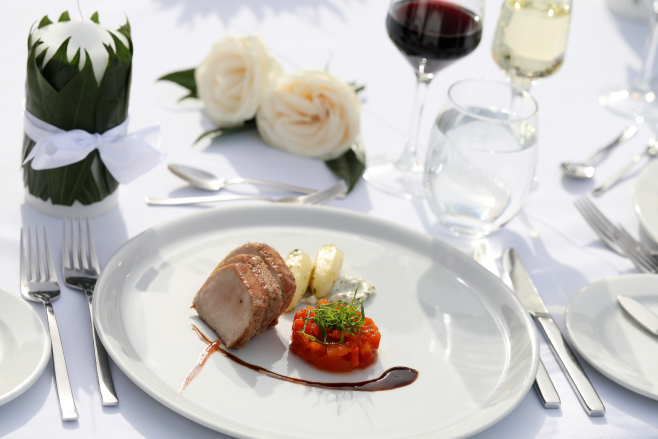 Capturing the Magic: Hiring the Best Photographer and Videographer
Capturing the magic of your Jamaica all-inclusive wedding is crucial to preserving those precious memories for a lifetime. To ensure that every special moment is beautifully captured, it is essential to hire the best photographer or videographer for your big day.
When selecting a photographer and videographer, it is important to review their portfolios and previous work. Look for professionals who have experience in capturing destination weddings. They will have a better understanding of the unique challenges and opportunities that come with shooting in Jamaica.
Additionally, take the time to communicate your vision and destination wedding shotlist, along with any other expectations to the photographer and videographer. Clearly express your desired style, whether it be candid and natural or more posed and traditional. This will ensure that their work aligns with your aesthetic preferences, resulting in a collection of photos and videos that truly reflect the day.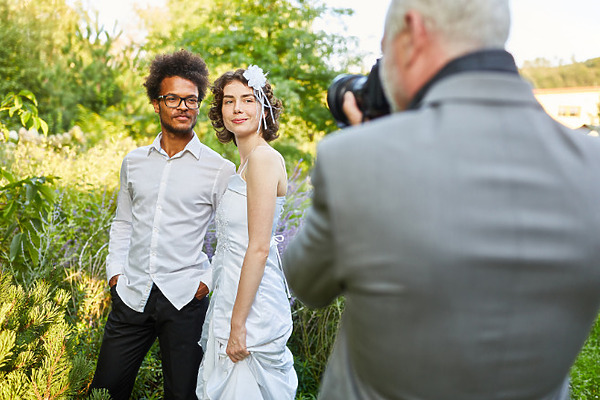 Lastly, consider any extras or add-ons that the photographers and videographers offer. Services such as drone footage or same-day edits can add an extra layer of excitement and creativity to your wedding memories.
By carefully selecting the best photographer and videographer for your Jamaica all-inclusive wedding, you can be confident that every moment will be captured, allowing you to relive the joy for years to come. For our next section where we will delve into the top tips for selecting the perfect all-inclusive resort for your dream wedding.
Romantic Excursions for Newlyweds and Wedding Guests
After choosing the perfect photographer and videographer for your Jamaica all-inclusive wedding, it's time to start thinking about the romantic excursions and activities that will excite everyone. Jamaica offers a plethora of options for newlyweds and their guests to enjoy.
One popular choice is a romantic sunset cruise along the coast, where you can soak in the breathtaking views while sipping a glass of champagne. For the adventurers, explore the island's lush rainforests and cascading waterfalls. Dunn's River Falls, Blue Hole, and the iconic Rick's Cafe are famous spots that will leave you in awe of nature's beauty.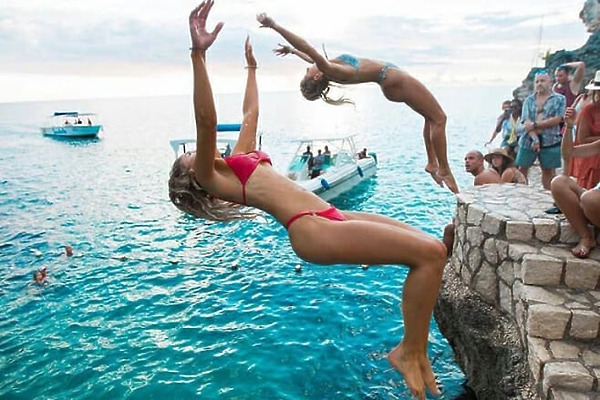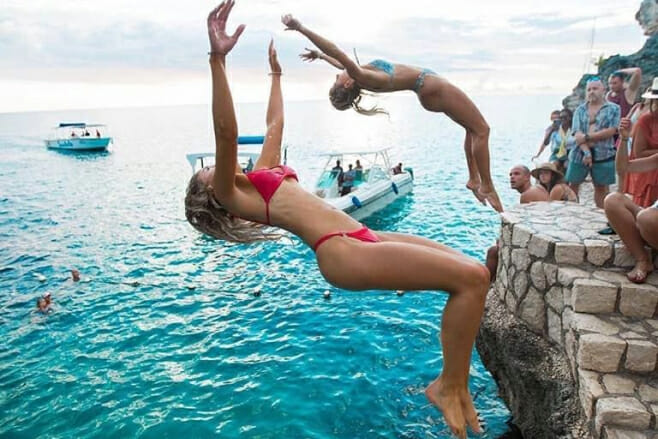 If you and your partner are water enthusiasts, don't miss the chance to go snorkeling or scuba diving in the crystal-clear Caribbean Sea. Immerse yourselves in the vibrant marine life and vibrant coral reefs that Jamaica is famous for.
No matter what activities you choose, Jamaica offers something for everyone, guaranteeing an unforgettable experience for you and your loved ones. In our next section, where we will share tips on how to make the most of your all-inclusive wedding venue.
Ensuring A Stress-free Wedding Experience with Professional Planners
Planning a wedding can be a stressful endeavor, but when you choose a Jamaica all-inclusive resort for your special day, you can leave the worry behind. These resorts often have professional wedding planners on staff who will take care of every detail, ensuring a stress-free experience for you and your loved ones.
From choosing the perfect location for your ceremony to arranging the reception and everything in between, these experienced planners will guide you through the process. They have extensive knowledge of the local vendors and suppliers and can help you find the best options that suit your preferences and budget.
By entrusting your wedding plans to the resort professionals, you can relax and focus on enjoying your time in Jamaica with your loved ones. With their expertise and attention to detail, they will make sure that your wedding day is a dream.
Celebrating Your Love with Traditional Jamaican Cuisine and Entertainment
One of the most exciting aspects of planning a Jamaica all-inclusive wedding is the opportunity to immerse yourself in the vibrant culture and flavors of this beautiful island. From the moment you arrive, you and your guests will be treated to a culinary experience like no other.
Jamaica is renowned for its mouthwatering cuisine, and your wedding day is the perfect occasion to indulge in the island's flavorful dishes. From jerk chicken and curried goat, your taste buds will be delighted with the explosion of flavors. What better way to celebrate your love than with a feast fit for royalty?
In addition to the delectable food, a Jamaica all-inclusive wedding offers the chance to enjoy traditional Jamaican entertainment. Picture your guests dancing to the infectious rhythms of reggae music, or being mesmerized by the incredible talent of local performers. This unique blend of music and dance will create an unforgettable atmosphere.
Stay tuned for the next sections, where we will explore the breathtaking venues and resorts Jamaica has to offer for your unforgettable all-inclusive wedding experience, but not before offering tips to personalize your special day.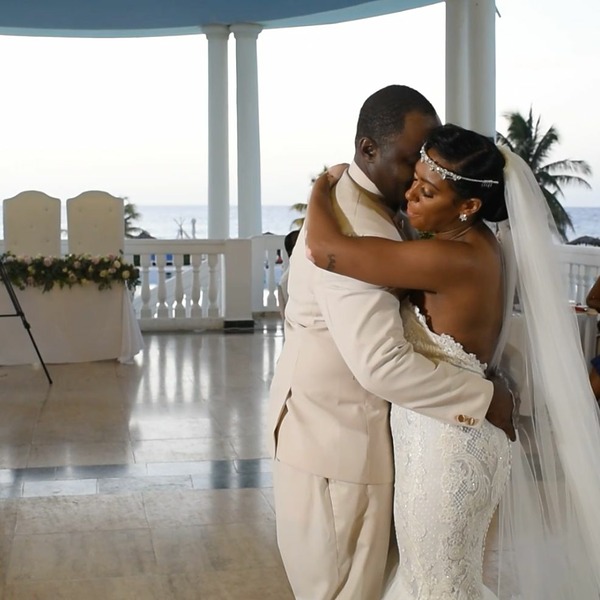 Making Lasting Memories with Personalized Wedding Favors
When it comes to creating unforgettable memories, personalized wedding favors and keepsakes play an important role in adding that extra touch of love and thoughtfulness to your special day. In Jamaica, you'll find a plethora of options to choose from, ensuring that your guests leave with a cherished memento to take home.
Consider incorporating Jamaican flare into your wedding favors, such as mini bottles of local rum or handmade crafts and trinkets that showcase their vacation. Personalize these items with your initials or wedding date to make them even more meaningful.
Another unique idea is to have a photo booth set up at your reception, complete with fun Jamaican props. This will not only provide hours of entertainment for your guests but will also result in candid and memorable snapshots that they can take home.
Making lasting memories doesn't stop with your guests. As a couple, you can also create your personalized keepsake to commemorate your special day. Consider having a custom-made wedding album or a piece of artwork that captures your love story.
The possibilities are endless, and by choosing personalized wedding favors and keepsakes, you'll ensure that your guests and you have tangible reminders of the unforgettable moments shared on your special day.
So where should you stay? Let's visit some of our favorite Jamaica wedding resorts across the beautiful island country:
Royalton Negril
Any couple will get chills when they host their Royalton Negril wedding; a celebration better than you can even imagine. Let your wildest dreams come true at any one of the resort's flawless wedding venues. From the breathtaking ocean pier to the lofty Sky Terrace Gazebo, every space provides the chance to tie the knot with class.
This resort is great for a family trip, with modern, well-appointed rooms, reservation-free dining, and all-ages entertainment. Located on a gorgeous beach, the property integrates Jamaica's unique culture with top-of-the-line amenities, meticulous attention to detail, and personalized service.
RIU Ocho Rios
RIU Ocho Rios, located on Mammee Bay Beach, is the ideal location for an unforgettable Jamaican wedding. Enjoy Free Wi-Fi throughout the hotel, 24-hour service, entertainment programs for all ages, a water park, a diverse menu, and more. Need to cool off? Leverage the hotel's 5 pools with sun loungers and umbrellas, as well as a beach area reserved for hotel guests.
Tie the knot with your love at a duo of glorious wedding venues. From the handcrafted Beach Gazebo (pictured above) to the lush Lagoon Gazebo, each space is positioned to perfectly frame the stunning Ocho Rios scenery, guaranteeing a flawless RIU wedding.
Hyatt Zilara Rose Hall
Hyatt Zilara Rose Hall, an adults-only resort, overlooks the magnificent Caribbean Sea and is the perfect setting for destination weddings. Exchange vows on a private seashore or in a huge ballroom for up to 1,000 guests.
While finding an ideal all-inclusive resort can be difficult, Hyatt Zilara Rose Hall makes it easy with a variety of elegant services. Teeming with exclusive Montego Bay amenities, this sanctuary is the perfect location for couples desiring a secluded getaway.
For some extra activities, you're in luck. There is no shortage of amazing sights to see during your Jamaican destination wedding! Journey to the tropical Port Antonio for a tour of Blue Lagoon. This lagoon is an aquatic oasis well worth your time.
For something extra special (and a little spooky) pay a visit to Rose Hall Great House, a historic Jamaican landmark.
Grand Palladium Jamaica
The Grand Palladium Jamaica looks out over gleaming white sands and warm Caribbean waters. The hotel's massive architecture embodies its natural surroundings, with one of the largest pools in the Caribbean and expansive grounds.
Its spacious dining spaces and open terraces combine contemporary style with historic architectural aspects to create stunning Caribbean weddings!
Hilton Rose Hall
Your Jamaica destination wedding becomes a memorable event the second you arrive at Hilton Rose Hall. As a gorgeous Caribbean sunset fades into the horizon, exchange vows on the beach.
All the paperwork and arrangements are handled by our expert staff, which also includes an officiant. With all-inclusive wedding packages, the full spectrum of services is provided for once-in-a-lifetime weddings that are committed to welcoming hospitality.
Snorkeling, parasailing, golf, rejuvenating spa treatments, or simply lazing on the beach are just a few of the available thrilling on-site activities. The Hilton has everything you'll need for an elegant and delightful wedding.
Grand Palladium Lady Hamilton
Make your way to Jamaica's northern coast, and you can't miss the Grand Palladium Lady Hamilton. This resort is chock full of activities, gorgeous sights, and decadent lodging. Rich history meets contemporary life with facilities from the 19th century up to modern times. It's a chic, stylish venue for destination weddings in Jamaica. A bright natural environment surrounds the resort with vibrant, native flora and fauna. You're also never too far from a breezy ocean view.
Weddings at the Grand Palladium Lady Hamilton
The Grand Palladium Lady Hamilton offers eight amazing wedding venues. For your ceremony, consider the Angels Atrium, Sunset Cove Gazebo, or Beach Pergola. The Angels Atrium is a covered area with white columns and wooden accents. Need a little sunshine? Sunset Cove Gazebo is a shady outdoor area that overlooks the waves. Finally, the Beach Pergola sits right in the sand. The resort also has several terraces and even a ballroom for a separate reception and cocktail hour space.
Entertainment at the Grand Palladium Lady Hamilton
The resort's pools alone could keep you occupied for days! It has multiple pools and a kid's water park. Say hello to ohm-azing spa benefits! Book a massage, nail appointment, hydrotherapy session, or another pampering activity. Active guests can also access water sports, golf, table tennis, basketball, volleyball, soccer and more.
Learn More About Grand Palladium Lady Hamilton
Conclusion: Saying "I do" in Paradise
Saying "I do" in paradise – what could be more magical? In this guide to Jamaica's all-inclusive weddings, we have explored the various elements that make for an unforgettable celebration. From stunning venues to personalized wedding favors and keepsakes, Jamaica offers a plethora of options for couples looking to create long-lasting memories.
By incorporating Jamaican flair into your wedding favors and hosting a photo booth with fun props, your guests will leave your celebration with cherished mementos and candid snapshots. As a couple, you can also create your personalized keepsake to commemorate your special day.
Choosing Jamaica as your wedding destination will guarantee a breathtaking backdrop with a vibrant culture that will infuse your celebration with love, joy, and unforgettable moments. So why wait? Start planning your dream all-inclusive wedding in Jamaica today.