It's not enough for your destination wedding planner to know how to schedule a wedding. From start to finish, good wedding planner can make you feel at ease while making you feel like they have everything under control. A wedding planner should allow you to have more time to enjoy your vacation along with your destination wedding. Ask yourself these five questions to see if your planner is the best fit for you!
1. Where is the best place to host my destination wedding?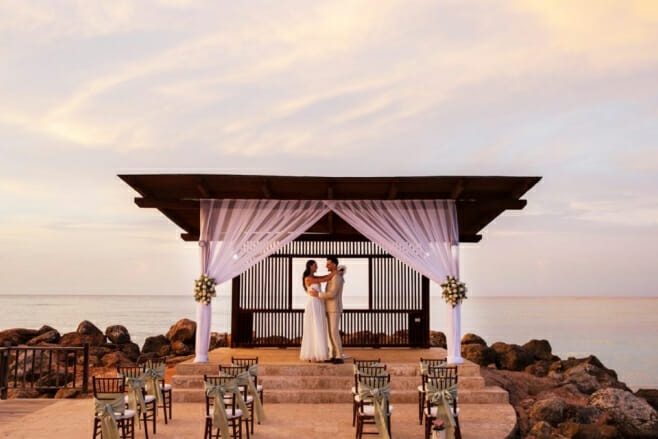 Why you want to know: Yes, it's a simple question. But "square one" starts with figuring out where to tie the oceanside knot, and you don't have to figure it out alone. With years of experience under their belts, Destify's wedding planners know every top resort and property like the back of their hands. From immaculate all-inclusive packages to the finest accommodations, our five-star hotels will transport you to breathtaking destinations such as Mexico and Jamaica. Here's a concise list of Destify Top Resorts that your destination wedding planner can secure for you:
2. Have you planned weddings at my destination and venue before?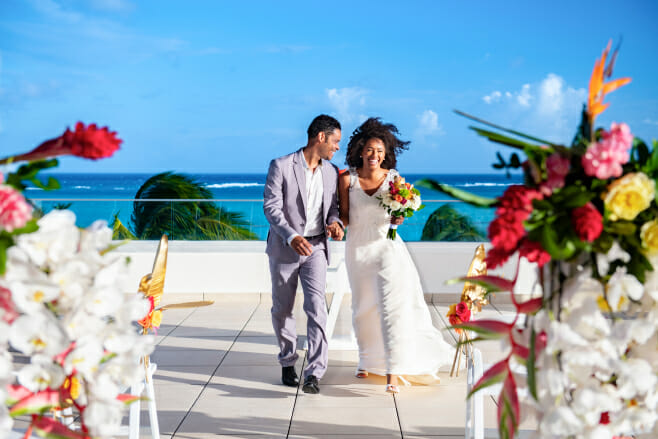 Why you want to know: A planner who is familiar with the city, local traditions, and language will have an easier time coordinating. And while not having done a wedding at your particular resort isn't a big red flag, it is a plus. Ask related questions, such as: Are you familiar with the marriage license laws? Are you acquainted with local businesses such as florists and make-up artists? And do you have any local ideas for making the wedding day extra special? Luckily, with a destination wedding resort, your wedding department will be on-site and in person for all of your planning needs.
3. Can I see photos from weddings you've done at my resort? If not, do you have photos from weddings that look similar to what we're going for?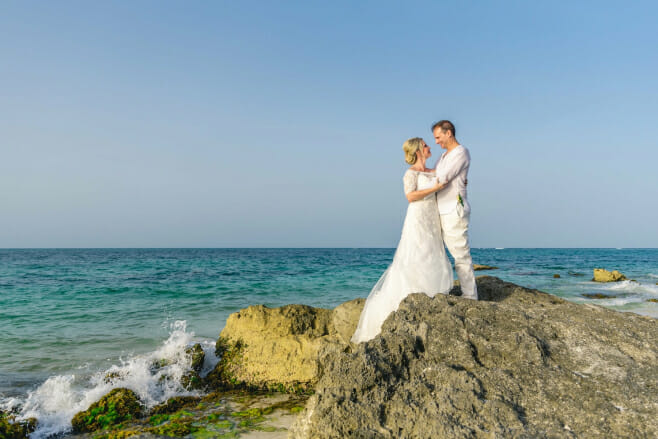 Why you want to know: The easiest way to see how your planner's weddings turn out is to look at photos. Of course, you want to make sure you're both on the same page in terms of style. It's possible that your planner's vision of an elegant wedding differs from yours. Request to see previous couples they've collaborated with and read online feedback for the resort.
4. Which other wedding vendors do you like to work with?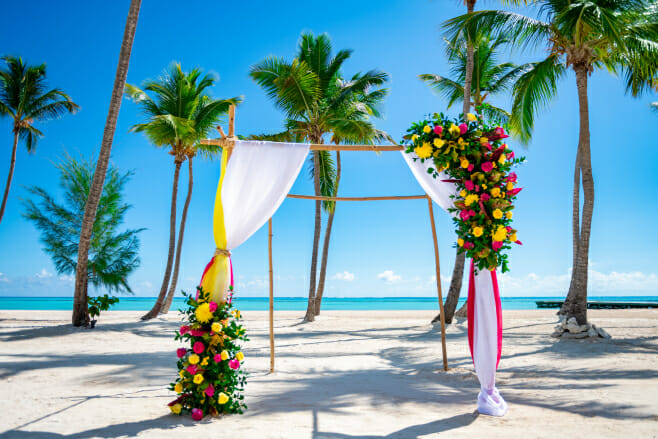 Why you want to know: This question would allow you to assess their understanding of the local industry—having reliable sources for local transportation, catering, photography, etc. Until you sign a flexible contract, your wedding planner can or may not give out unique names (don't worry—they're trade secrets!) However, you'll want to be aware of their love for their coworkers. This may be a necessity if you want unique flowers, entertainment or decor beyond the wedding inclusions the resort already has.
5. Can I score a free destination wedding?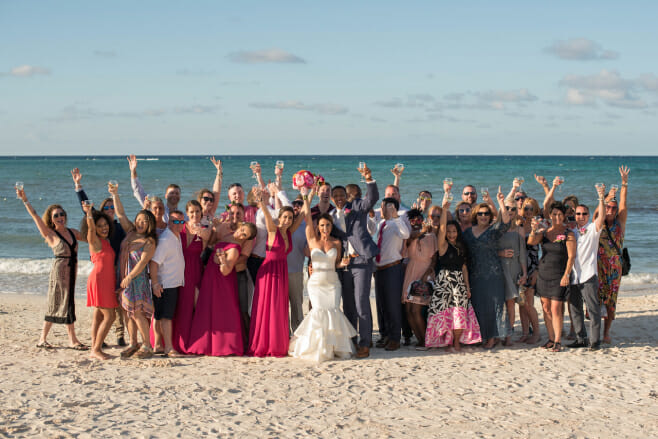 Why you want to know: We'll let you in on a little secret…you can snag complimentary destination wedding packages utilizing Destify's services! While most free weddings involve booking a certain amount of rooms for your stay, your Destify agent will work with you to secure a budget-friendly retreat that may include an entire wedding (free after paying taxes).
Want to host the destination wedding of your dreams? Explore our Destify Top Resorts via the button below: