Want to celebrate your love surrounded by robust, vibrant culture? There's no place like Jamaica for your destination wedding. The beaches, cities, and jungles are lush with beautiful landscapes for you to enjoy and explore with your wedding party and guests.
The best part? The endless selection of immaculate wedding perks at all-inclusive resorts! They provide affordable lodging, entertainment, and stunning wedding locations to make the most of your stay in one place.
Here are our favorite resorts for all-inclusive destination weddings in Jamaica:
Grand Palladium Lady Hamilton
Make your way to Jamaica's northern coast, and you can't miss the Grand Palladium Lady Hamilton. This resort is chock full of activities, gorgeous sights, and decadent lodging. Rich history meets contemporary life with facilities from the 19th century up to modern times. It's a chic, stylish venue for destination weddings in Jamaica. A bright natural environment surrounds the resort with vibrant, native flora and fauna. You're also never too far from a breezy ocean view.
Weddings at the Grand Palladium Lady Hamilton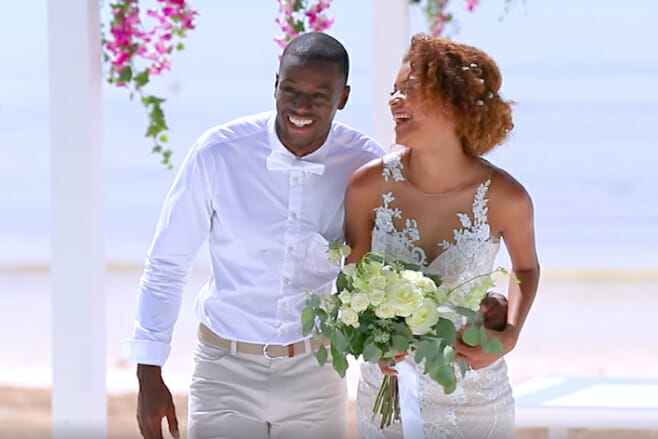 The Grand Palladium Lady Hamilton offers eight amazing wedding venues. For your ceremony, consider the Angels Atrium, Sunset Cove Gazebo, or Beach Pergola. The Angels Atrium is a covered area with white columns and wooden accents. Need a little sunshine? Sunset Cove Gazebo is a shady outdoor area that overlooks the waves. Finally, the Beach Pergola sits right in the sand. The resort also has several terraces and even a ballroom for a separate reception and cocktail hour space.
Entertainment at the Grand Palladium Lady Hamilton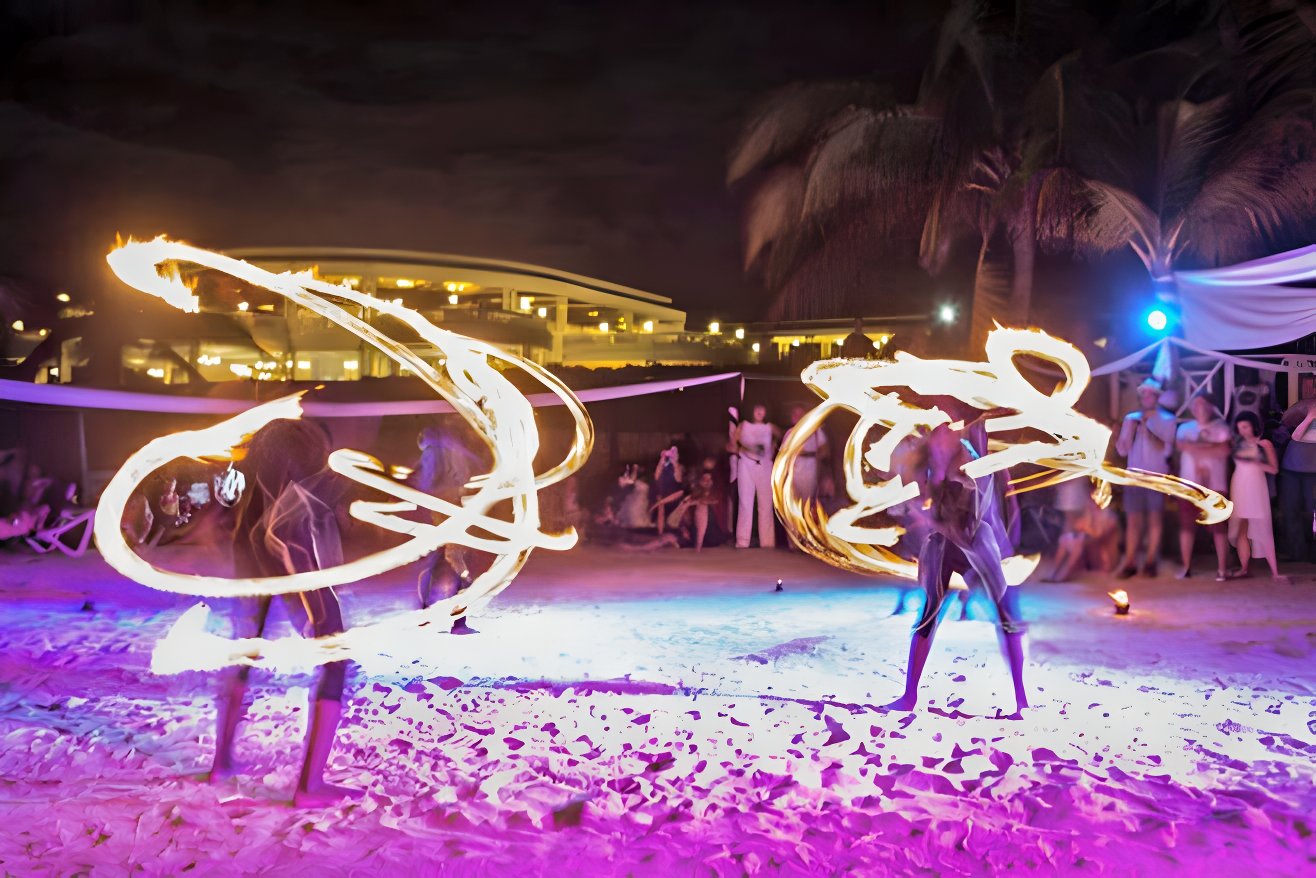 The resort's pools alone could keep you occupied for days! It has multiple pools and a kid's water park. Say hello to ohm-azing spa benefits! Book a massage, nail appointment, hydrotherapy session, or another pampering activity. Active guests can also access water sports, golf, table tennis, basketball, volleyball, soccer and more.
RIU Ocho Rios
RIU Ocho Rios is another luxurious Jamaican destination wedding venue. This enormous resort bustles with activity year-round, so you'll surely never get bored. It sits on the Mammee Bay and is surrounded by stunning tropical rainforests and waterfalls. Many large, Victorian-style buildings make up this grand resort. They're decorated with vivid and bright colors, making you feel right at home in a tropical paradise.
Weddings at the RIU Ocho Rios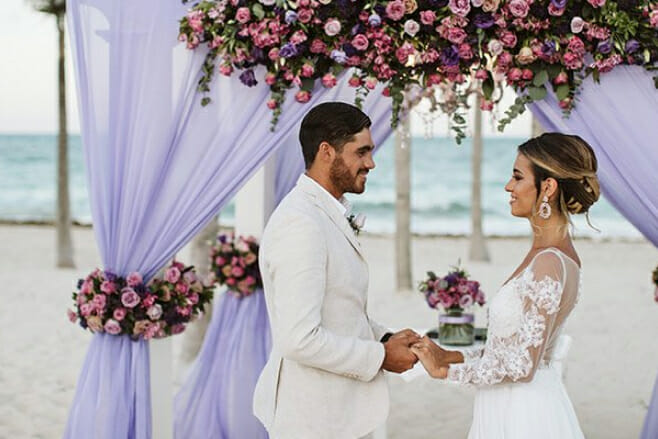 The hotel has four wedding areas to choose from. For your ceremony and reception, you have two striking gazebo options: Beach and Lagoon. The Beach Gazebo sits right on the beach with romantic, gauzy curtains. The beautiful blue waves wash ashore in the background, making it the perfect beach wedding venue. The Lagoon Gazebo is surrounded by vivid greenery for a more natural vibe.
The gazebos can host your ceremony, reception and cocktail hour. However, you can also host cocktail hour at the 50-guest Reggae, a sleek poolside area full of bright colors. The Plaza Bar is a more muted and sophisticated option.
Entertainment at the RIU Ocho Rios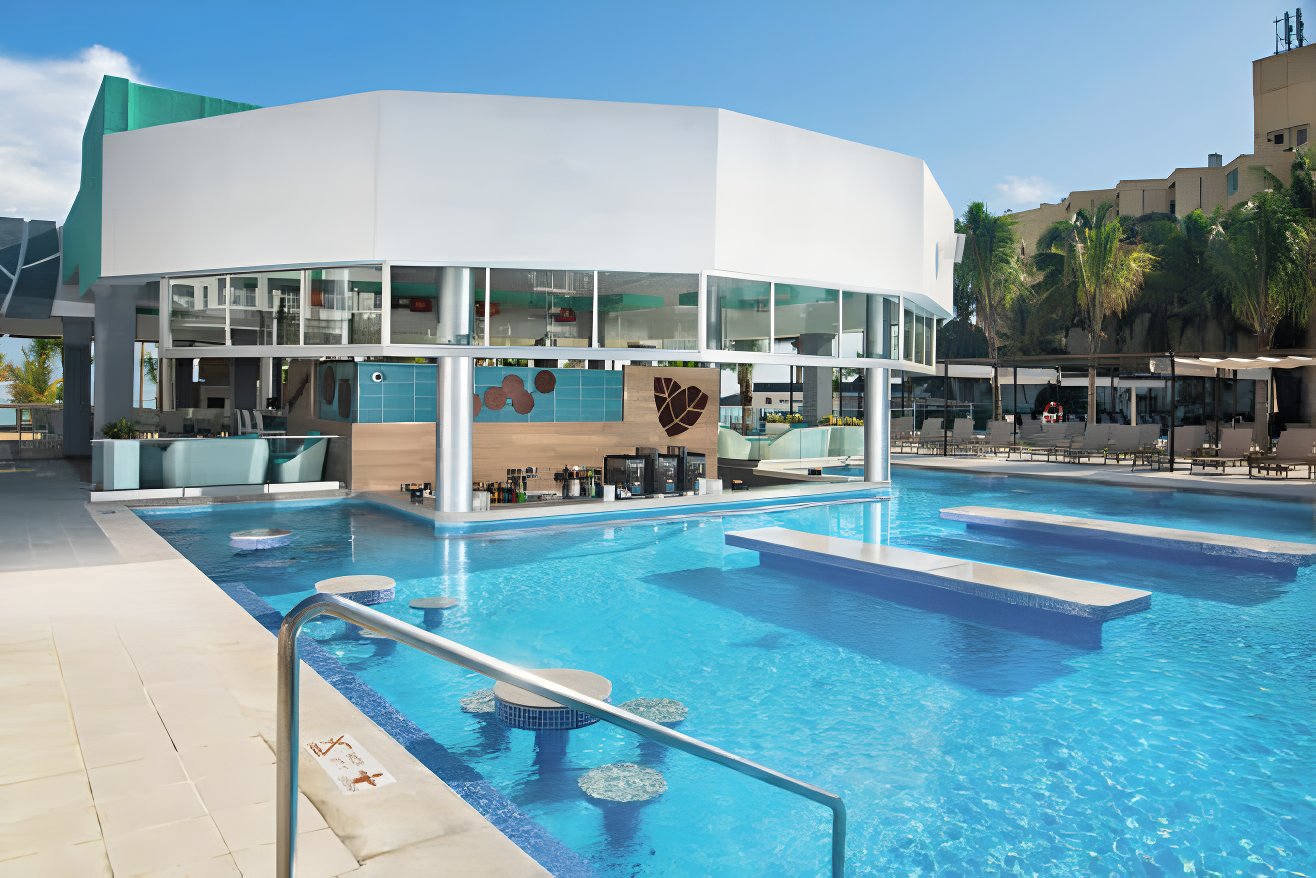 RIU Ocho Rios doesn't lack entertainment either. Those looking for fun can't miss the "Splash Water World" water park. Wedding parties with children can take advantage of the park, as well as a host of children's activities, the children's pool, and the playground. The hotel also offers a full schedule of daytime activities and nighttime activities, including a wide range of sports. You can relax by the pool or at the spa and sauna. When it comes to refreshments, enjoy one of the swim-up bars, a delicious buffet dinner, one of the live cooking stations, or a themed restaurant.
Royalton Negril
Royalton Negril is located on Jamaica's west coast and features one of the country's most breathtaking beaches. This is a more laid-back region where culture meets nature.
The sleek buildings have a tropical style that also feels contemporary and fresh. Its energy is more stately than the Grand Palladium and Hotel RIU. In addition to beach access, the hotel is surrounded with beautiful flowers and unique native plants.
Weddings at the Royalton Negril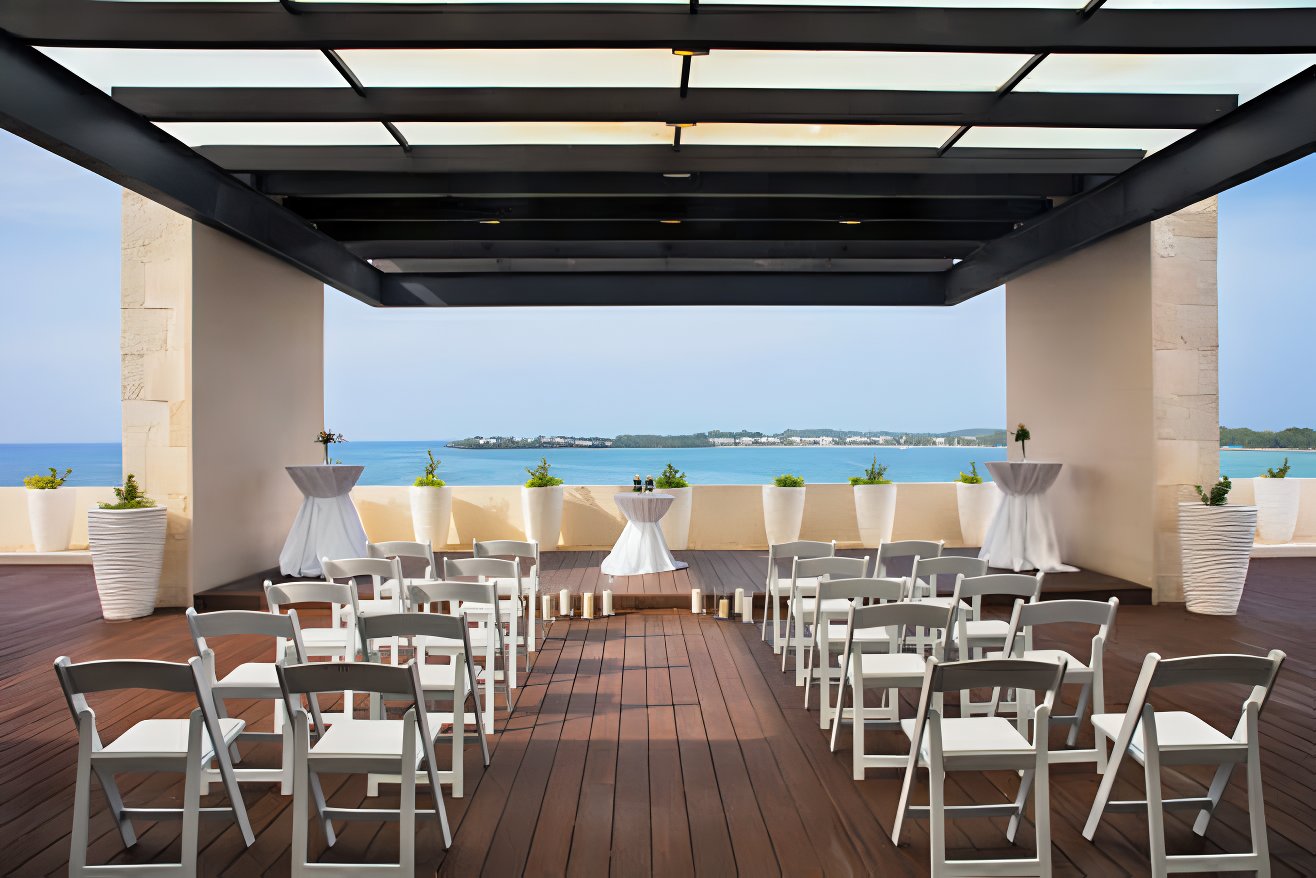 You have a choice of six wedding venues at the Royalton Negril. Host your ceremony at the Beach, Ocean Point Gazebo, Sky Terrace, or Ocean Pier. All of the venues have beautiful ocean views, so you're never far from the crashing waves. The Ocean Pier is a unique destination that extends into the water, so you and your guests are completely surrounded by the waters. The Sky Terrace is also a great choice to elevate your ceremony – literally and figuratively. You can also enjoy the extravagant ballroom or Diamond Club Poolside area for your reception.
Entertainment at the Royalton Negril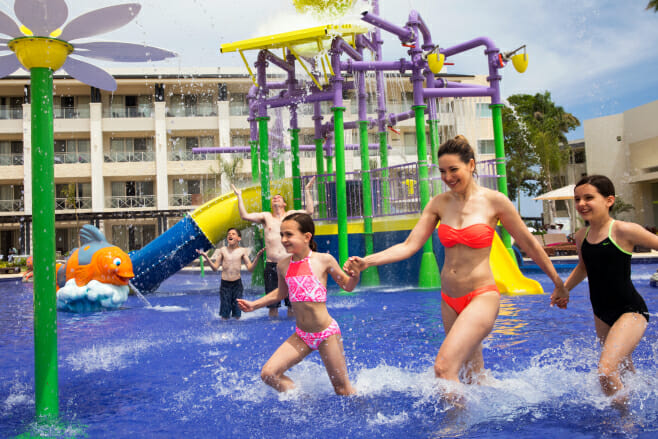 The Royalton Negril is a true all-inclusive resort perfect for destination weddings and dream vacations. Enjoy the wealth of restaurants and bars with cuisine from all around the world. From fine dining to delicious snacks, you can taste your way through your stay. The hotel also has several sophisticated bars and lounges for you to kick back both indoors and outdoors, including a swim-up bar! Don't miss out on the many tours and excursions to experience the island's beauty. Ride a camel, visit the waterfalls, sail the bay, swim a watering hole…your options are truly endless.
Spot a Jamaica wedding resort perfect for you? Follow the form below to learn more and secure it via our Destify Booking Coordinators: