A wedding abroad is a dream come true for many brides. The beautiful scenery, enchanting atmosphere, and charming foreign environment will make for an unforgettable experience. As a bride, you want to look your best on your special day. One of the ways to ensure this is by choosing the perfect wedding makeup regimen. To achieve a beautiful and radiant look, we have compiled 15 wedding makeup ideas that will provide options to every bride.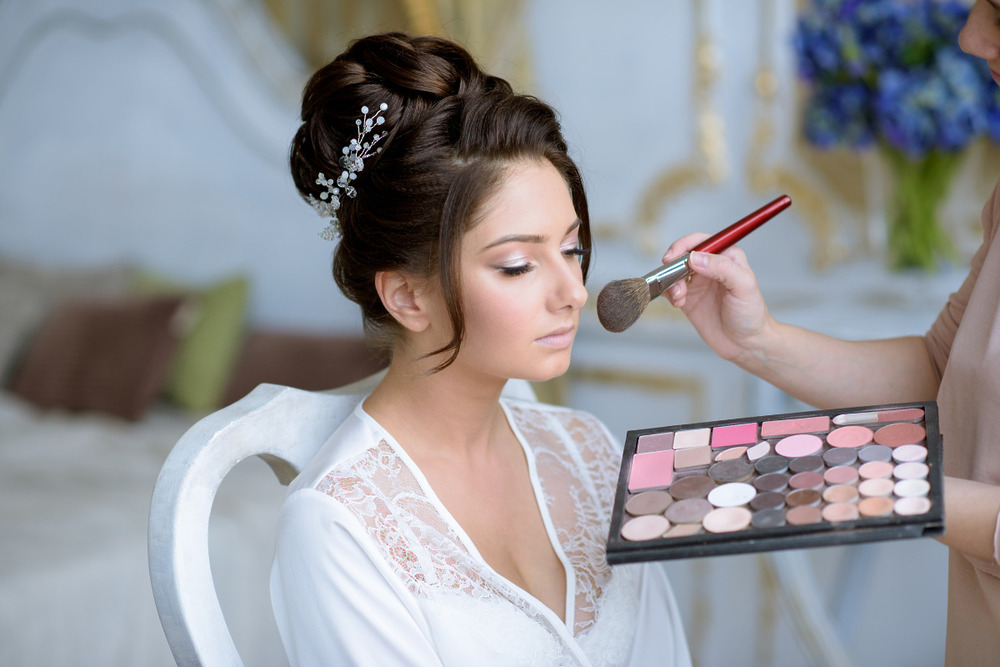 1. Natural Elegance:
Accentuate your natural beauty with soft and sleek makeup. To accentuate your features, opt for neutral tones, a light foundation, and a touch of rosy blush. Complete the look with a glossy nude lip for a fresh, romantic look.
2. Beach Goddess:
If you're having a beach wedding, embrace the fact that the mermaidcore aesthetic is having a moment right now, with beach-inspired makeup. Think auburn skin, shimmery eyeshadow in ocean tones, and a hint of coral on your lips. This look will make you glow with a sun-kissed warmth.
3. Bohemian Chic:
Incorporate an easy, effortless makeup style into your wedding that should be affordable for most budgets. Use earth tones like warm browns and soft pinks to add a touch of sparkle to your eyelids. Opt for a natural lipstick to complete your bohemian-chic look.
4. Classic Charm:
If you love timeless elegance, classy and glamorous makeup is perfect for you. Go for a subdued base, clean eyeliner, and a bold red lip. It's a sophisticated look that will make you feel like a Hollywood star on your special day.
5. Tropical Vibes:
If you're hosting a wedding in a tropical paradise, take inspiration from bright colors in your makeup. Opt for bright, bold eyeshadows in turquoise, coral, and rich green tones. A light base and sheer lip gloss will keep the rest of your face fresh and dewy.
6. Romantic Roses:
Add a romantic touch to your overseas wedding with rose-inspired makeup. Apply gentle pinks and purples to the eyes and cheeks and finish with petal pink lipstick. This delicate and feminine look is suitable for any wedding occasion.
7. Golden Glamor:
Choose a gold glamor makeup style for a luxurious and extravagant look. Apply metallic gold eyeshadow to your eyelids, add a touch of shimmer to your cheeks, and finish with a glossy nude or gold lip. This shining and gorgeous look will make you feel like royalty.
8. Subtle and Fresh
Embrace the essence of an overseas wedding with fresh and subtle make-up. Opt for a light foundation, subtle highlights on your face, and a tinted lip balm for a natural pop of color. This minimalist look brings out your natural beauty.
9. Smokey Eyes:
Create a glamorous and seductive look with a smokey eye makeup style. Use deep shades like charcoal, plum, and navy blue to blend and create a soft, smoldering effect. Pair with a nude lip to bring your seductive eyes into focus.
10. Vintage Charm:
If you like old-fashioned glamor, opt for art-deco style makeup, which is a great choice for any vintage-style destination wedding. Use curved eyeliner, soft pastel eyeshadow, and bold red or berry lipstick. This timeless and elegant look will remind you of a bygone era.
11. Bohemian Rhapsody:
Cherish your inner free spirit with this Rhapsody-inspired makeup look. Add earth tones, floral accents, and metallic sparkle. Add a pop of color with bright lipstick to create a whimsical, artistic vibe.
12. Graceful Shine:
Express your inner goddess with a magical makeover. Achieve radiant skin with a soft base and dewy finish. Highlight cheekbones, brow bone, and inner corners of the eyes with a pearl highlighter. Finish with pale pink lipstick for a dreamy, angelic look.
13. Beauty Under the Sun:
For a sunny wedding abroad, opt for a sunny makeup look. Use a highlighter to add warmth and a healthy glow to your skin. Choose gold and bronze eyeshadow to accentuate your eyes and finish with a peachy lip color. This look gives a natural and sunny look.
14 Sexy Nude Tones:
If you prefer a softer but sexier look, choose nude makeup. Choose neutral colors for the eyes, lips, and cheeks for an understated and elegant look. Accentuate your natural lines with delicate contours and a hint of shine for an elegant and sophisticated bridal look.
15. Bold and Beautiful:
Bold and beautiful makeup is the right choice for brides who want to stand out. Experiment with bright and bold colors for your eyes, such as emerald green, jade green, and deep burgundy. Combine your eye makeup with a strong lip color like deep red or bright fuchsia. This bold and confident look will make you stand out on your special day.
When you're making makeup choices for a destination wedding, you'll want to factor in any traveling, movement, or dancing you'll be doing as part of your planned celebrations. Consider the weather and the climate of your wedding venue.
Choose a product that is resilient and waterproof, especially if you plan to use it in a hot and humid environment. Aim for a natural, dynamic look that stands out in outdoor environments. Remember to consult her makeup artist first and discuss your preferences and desired look.
In short, a wedding abroad is an opportunity to celebrate love, beauty, and adventure. These 15 makeup ideas offer a variety of styles to suit every bride's taste and wedding mood. Whether you prefer natural light and an ethereal, glamorous, and bold look or something in between, these ideas will inspire you to create the perfect bridal makeup palette. Show your personality, let your inner beauty shine through, and enjoy every moment of your overseas wedding with confidence and grace.
Prioritize Your Happiness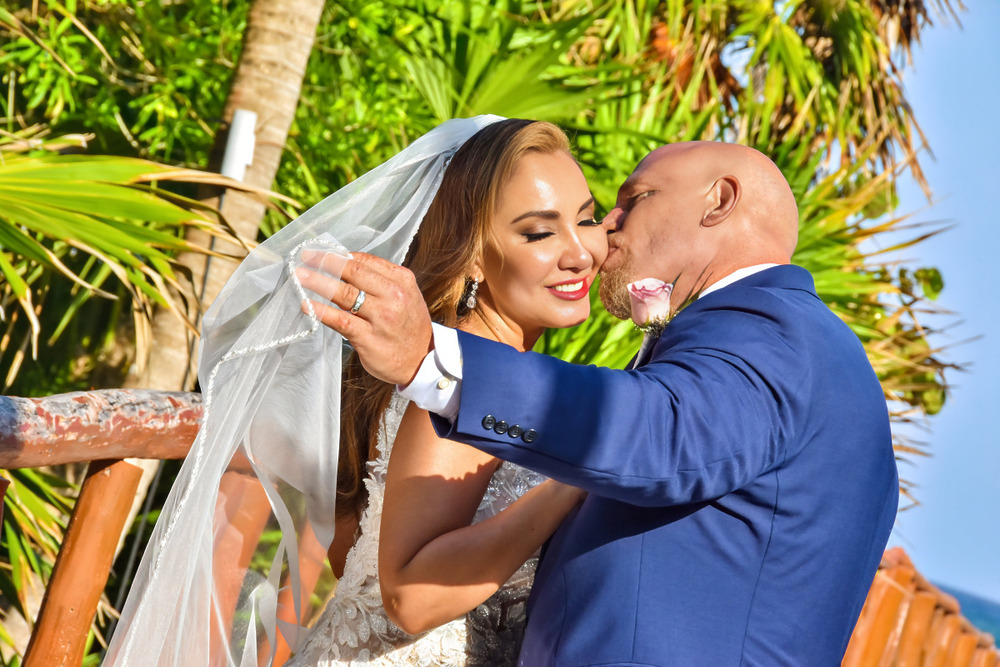 Always remember that makeup shouldn't be used just to cover up imperfections, but rather to bring out the most authentic, beautiful version of yourself. Accordingly, your style choices should enhance your natural features, embrace your intrinsic personality, and make you feel like the most genuinely beautiful bride in the world. A wedding abroad is a day to remember and makeup is the perfect finishing touch to creating precious memories that will last a lifetime.