Your wedding day is one of the most cherished and unique moments in your life and it goes without saying that you'll be the center of attention. Considering all eyes will be on you during your wedding, you'll want to look your very best. That's why preparing for your wedding can be daunting and overwhelming.
When planning out the steps of your wedding beauty preparation, it can be tough to know where to start. Let's dive into our recommended ideal sequence of getting your hair, makeup, and nails done for your wedding day.
Start With Nails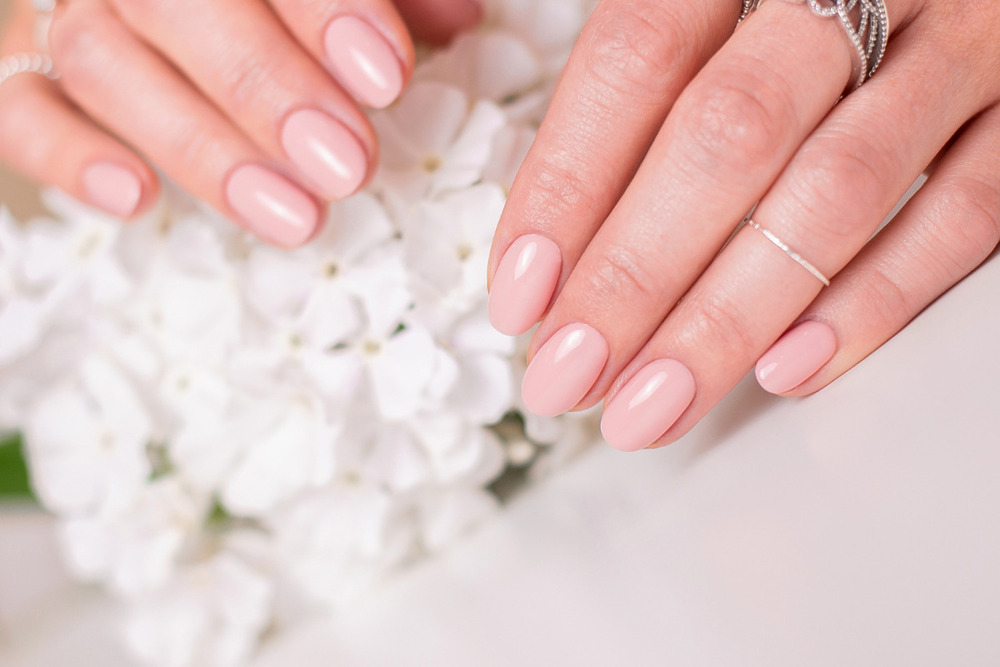 Start your beauty routine on your wedding day with a manicure. Schedule a manicure and pedicure appointment a day or two before your wedding so that there's enough time for the nail polish to dry completely and you can reduce the risk of smudging or chipping. Getting an early manicure also gives you time to relax and pamper yourself without feeling rushed.
Switch to Hair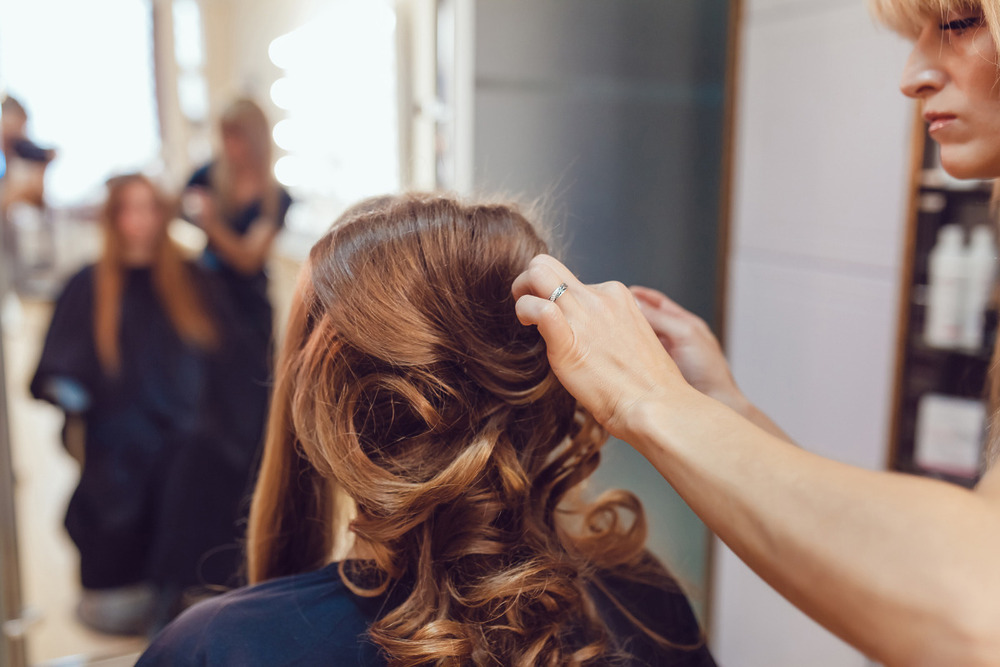 Now that your nails are perfectly painted, you should focus on doing some preliminary styling of your hair. Choosing what hairstyle you should go with is a big decision, so you should consult your hairdresser as well as family and friends to determine what hairstyle works best for you and complements your wedding dress.
Whether you prefer a sleek, wavy style or a neat, straightforward look, communicating your vision with your stylist and hearing their feedback is essential. They will do their magic to create a hairstyle that accentuates your best features and matches your overall wedding theme.
Makeup for the Wedding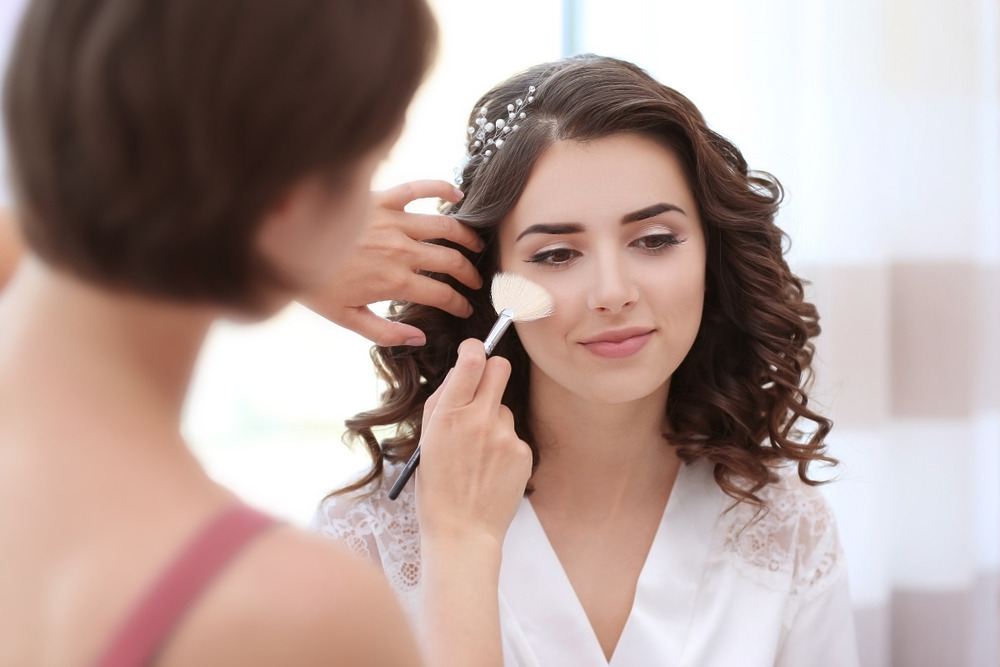 When you've achieved your dream hairstyle, it's time to shift focus to your makeup. Finishing the bulk of your hairstyling routine will allow you and your makeup artist to make sure that your whole look is cohesive and that your hair and makeup work well together. If you choose to hire a professional and creative makeup artist, make sure to find someone who truly understands your style preferences and vision.
If you do your own makeup, do careful research and try out the products you choose beforehand. Leave enough time for each step, including skin care prep, foundation, eye, and lip makeup. Remember to choose products that are waterproof and durable to withstand emotional moments and tears of joy.
You should also make sure to coordinate your makeup and hairstyle choices. If you choose a hairstyle that includes bangs, for example, it makes sense to start your makeup routine early. It could even mean reversing the order of your beauty routine and getting your makeup done before your hair.
This illustrates why it's important to facilitate collaboration between your hairstylist and makeup artist to make sure they are both working in tandem and that your wedding preparations align with your hair and makeup choices.
Consider your Wedding Time
You should always have the schedule of your wedding activities in the back of your mind when planning out your beauty routine. This is especially true when you intend to embrace several different looks at various points in the festivities. You'll want to make sure that you have enough time to change up your hair or makeup style.
Coordinate with your Wedding Party
If you have bridesmaids or family members who also do hair and makeup, it's important that you coordinate their beauty routine with yours. Communicate with your wedding party to determine the best order for everyone to get ready. Considering your wedding party plans will ensure everyone looks their best and the day goes smoothly. Be sure to communicate schedules to your hairstylists and makeup artists to avoid conflicts or delays.
Take Your Time to Make Adjustments
Even if you've prepared well, you may find yourself having to reapply your wedding makeup all day long.
Make sure to work with the artist before, during, and after the reception to apply makeup. Discuss the makeup products you need in your bridal emergency kit, such as lipsticks, powders and contour sprays.
Straighten or Style your Hair
After the wedding or before the reception, you might want to make adjustments to your hairstyle depending on your mood and any activities you have planned. This is the perfect time to consult with your stylist so you can be flexible in your style options. Add hair accessories, loose curls, or let your hair down to reflect the atmosphere of the reception and, more importantly, your wedding dress.
Perfect your Wedding Makeup
After finishing the hairstyle, it's finally time for the final touches of your wedding makeup. Take your time to refresh your face and reapply as needed to keep your makeup flawless for the rest of the night. Ask a makeup artist or, if wedding add-on costs are a concern, a trusted friend to help you with this final makeup step. You should also carry a small makeup bag with essentials such as lipstick, blotting paper, and a pocket mirror.
Relax and Enjoy your Big Day
Relax and enjoy your wedding day with the perfect hairstyle, makeup, and nails. After all, a wedding, at the bottom, is a spiritual, romantic celebration that transcends physical appearances. Be sure to enjoy the excitement, reflect on the journey that brought you here, and cherish the love and support that surrounds you. Stay hydrated, eat nutritious food, and let your wedding planner take care of any final chores.
Celebrate your Unique Beauty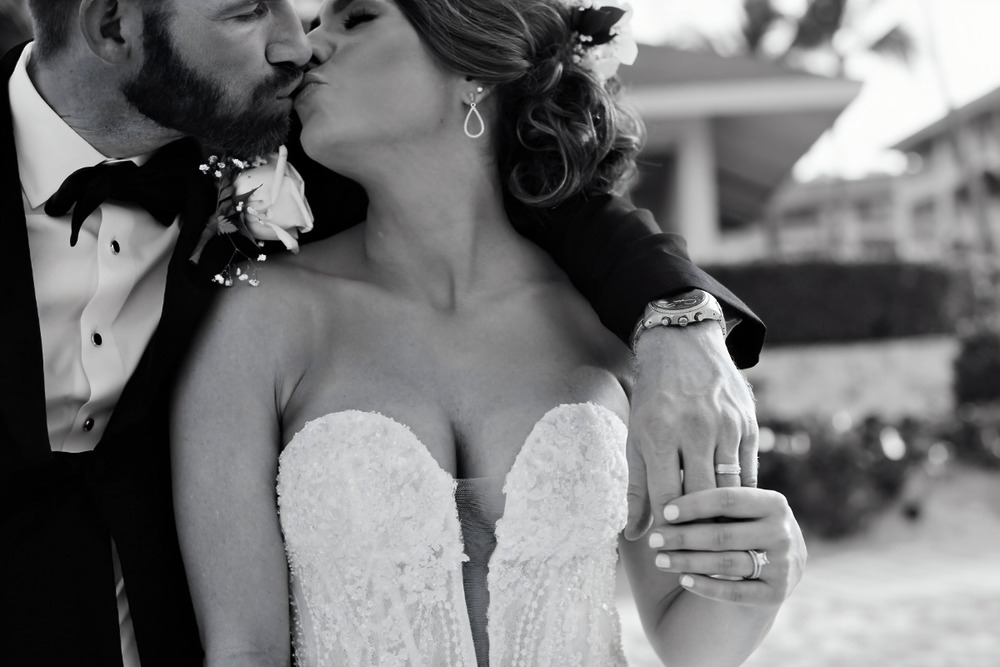 Whether you prefer a natural, glowing look or a bold and glamorous aesthetic, make your voice heard by your hair stylist or makeup artist to help you highlight your most unique and striking features. Treat your wedding as a unique opportunity to express and rediscover parts of yourself you may have neglected.
Simply put, planning your wedding day hair, makeup, and nails is an essential part of a bride's beauty routine. Start with nails, move on to your hairstyle, and finish with wedding makeup. Always be flexible to change your beauty routine based on your style preferences.
Remember to review your wedding plans, adjust your reception, and change your habits if necessary. Most importantly, recognize your own unique beauty and enjoy every moment of your special day knowing that you look truly gorgeous from head to toe.