Do crunchy orange leaves, pumpkin spice lattes, and rustic decor speak more to you than summer time vibes? Is the spooky-season your favorite time of the year? Weddings, especially the idyllic getaways that are destination weddings, might bring to mind the sunny months, but your wedding day is just that – your day. You should tailor your special day to your favorite aesthetics.
A destination wedding's weather might not match the season, but Autumn-themed weddings offer couples the chance to carve out a truly special time of the year to tie the knot. Soon-to-be brides can incorporate Fall themes into their special day in paradise, from food to floral arrangements, bringing the harvest season to the snow white beachfront.
Not sure where to start? Let us lead you on a stroll through a newly-orange meadow and be your guide to having a Fall-themed destination wedding.
Harvest Hued Color Choices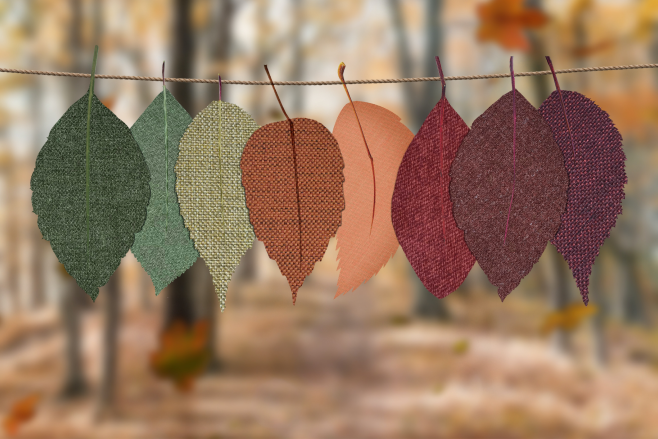 Destination weddings hosted on the soft beaches of all-inclusive resorts like Mexico's Dreams Tulum can be pretty uniform as far as color goes; pinkish light-salmon shades, sky blue hues, washed-out sage greens. The prevailing thought then is often to match your wedding color-story to that of the surroundings. But Destify believes that you are conducting the wedding train — so, break the norms!
Fall-themed weddings unfurl a tapestry of new shades and colors, creative and different tints to incorporate into your wedding decor and the fashion of you and your guests — regardless of location..
Would-be brides can suggest that their bridesmaids rock caramel oranges, burgundy reds, orchid purples, and even starkly contrasting blacks and whites.These colors against the sunshine-dappled vistas evoke that autumnal theme without the chill in the air.
Wanting to expand that palette beyond just your guest list's wardrobe?
Fall-Inspired Floral Arrangements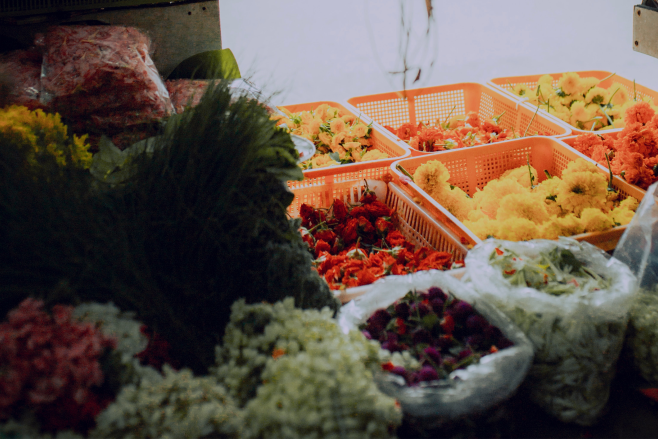 Whether your wedding is local or held at one of our all-inclusive partners, your floral arrangements and bouquet stylings are essential in making your special day pop out and reflect the personality and style of you and your betrothed.
Embrace your inner pumpkin-carver, we say, and incorporate those aforementioned Autumn tones and pigments into your floral arrangements to celebrate your favorite time of year.
Lost in the flower shop and looking for some direction? Let us make a couple of suggestions.
Marigolds bloom into that harvest season orange and yellow, immediately invoking the pre-winter months. They're resilient annual flowers that can even stand up to a weak frost, so they'll be sure to thrive beachside.
Deeply purple Amaranths are another fantastically Fall-styled flower. With an organic, flexible quality, these flowing plants can perfectly fit in with floral arrangements, bouquets, and even wedding arches.
With the help of the onsite wedding resort wedding coordinators, you can pick the perfect perennials for your wedding day —, whether you're hosting your ceremony on one of the many loam-soft beaches or the blooming garden venues.
Autumnal Aesthetics Vary Venues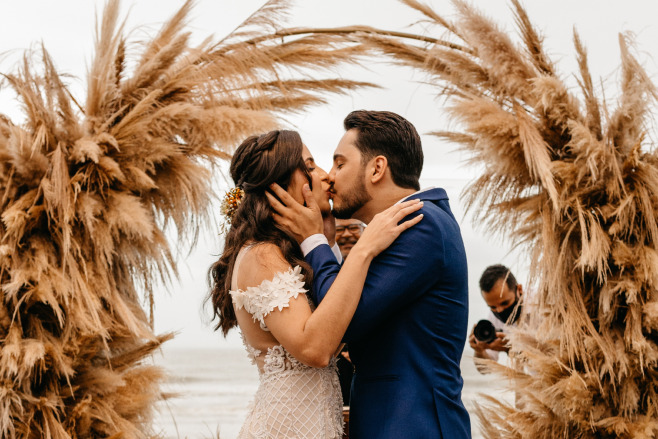 And speaking of venue, they do say that location is everything. If your goal is to bring the Fall vibes to the forever-summer seasoned destination wedding resorts, starting with the venue for your wedding ceremony is a novel idea.
Holding your wedding at a beach venue is excellent for something that pops and contrasts dramatically with the more rustic, autumnal accents and themes of your Fall-themed ceremony. Hyatt Ziva Los Cabos' Central Beach venue would work swimmingly in this regard.
Capable of hosting 1,000 guests and accommodating your ceremony, reception, and cocktail hours, this cloud-white expanse of sand begs to be the canvas for your Fall flourishes to dazzle your guests and induce evoke the spirit of the October adjacent months that you love.
With the incorporation of harvest-time floral arrangements, fully embracing the foliage and plant life via a tropical garden venue is another stylish choice to showcase your love of the orange-leaf months.
Might we recommend choosing the Secret Garden Gazebo venue, nestled in the lush jungle life on the premises of Dreams Tulum? With the sleek yet rustic craft of the pavilion itself already established, further accenting this locale with Autumn-themed colors, floral arrangements, and decor, is another clever way to both incorporate your harvest-aesthetic and contrast it with the local flora of your chosen Caribbean destination, all of it weaving together and impressive and thoroughly unique wedding.
If your post-Summer proclivities lead you to the 'spookier' aesthetic side of the season, look no further than a Halloween-themed wedding held at Hilton Rose Hall's titular Rose Hall Great House.
Creaking with gothic charm and flushed with history, this supposedly haunted estate would make the perfect backdrop for any horror-tinged wedding day.
Embrace the Masked Face of the Season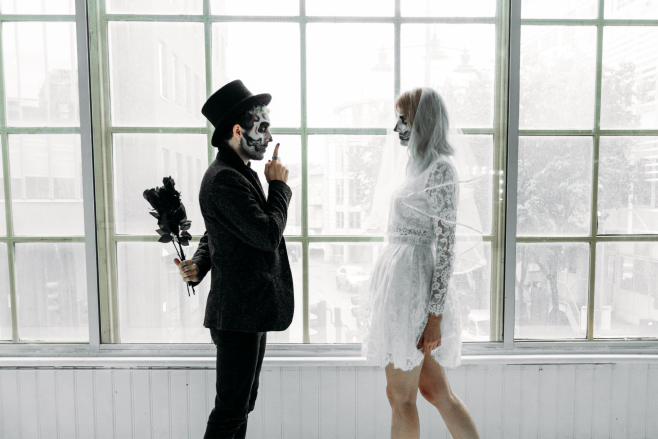 And since we're speaking scary, if you really love the Trick-or-Treat time of year, why not go for it and hold an entirely Halloween-On-The-Beach themed wedding?
Ditch the suits and gowns, welcome the costumes and masks. Strip away the pastel flower arches and have your special day incorporate skulls, black cats, and witch's cauldrons. We're sure it'll go well with wedding groups with many children present, especially if some of the ceremony accouterments include a few cauldrons of candy.
In many of the Mexico-based top resort partners that we at Destify are proud to work with—,in the Fall months (specifically the very start of November) —, brings with it another holiday, Dia de los Muertos – the day of the dead.
This tradition celebrates the lives of family and friends who have long since passed, and although it involves thinking back on loved ones no longer with us, it is observed as a day of joy and celebration, a testament to the beauty of life.
And wouldn't you know it, it's just as much a celebration of love as it is life, making it a very popular wedding day. With the guide of your chosen resort's wedding coordinators, you'll find several ways to respectfully incorporate this lively holiday into your wedding day, cementing your union on a day as important as you and your partner's love.
Fall In Love With Destify Today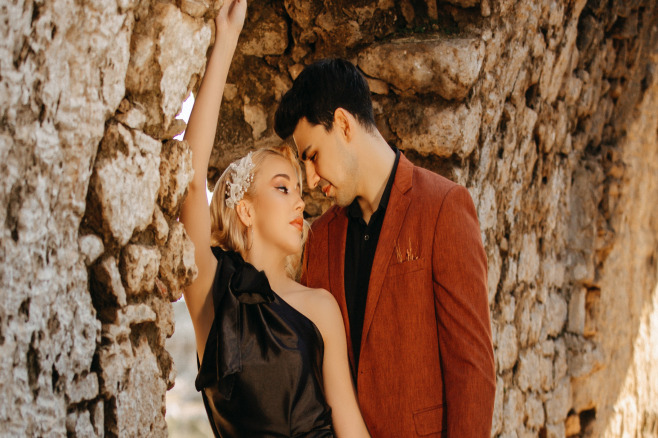 From plants to pants (the color of those pants, anyways), there are numerous ways to bring the Fall-time visuals and feelings to the tropical all-inclusive destination of your choosing.
Whether Halloween is your favorite time of year or the colors and aesthetics of the harvest-season speak more to you than traditional wedding arrangements, you can rest assured that any of the Top Resorts that Destify has partnered with are flexible and committed to bringing your dream wedding day vision to life.
Ready to make that Autumn wedding of yours a reality? Click the button below to view our Destify Top Resorts: