Winding blue waters, white sand beaches, take-it-easy atmospheres, and emerald green jungles that seem to stretch beyond the horizon — welcome to Tulum!
This quaint seaside city has quickly become one of the most popular locales in Mexico.
After sending thousands of couples to beautiful Mexico locales like Tulum, we're ready to shine a spotlight on Tulum and tell you everything that you need to know about this Caribbean hamlet!
Tulum Overview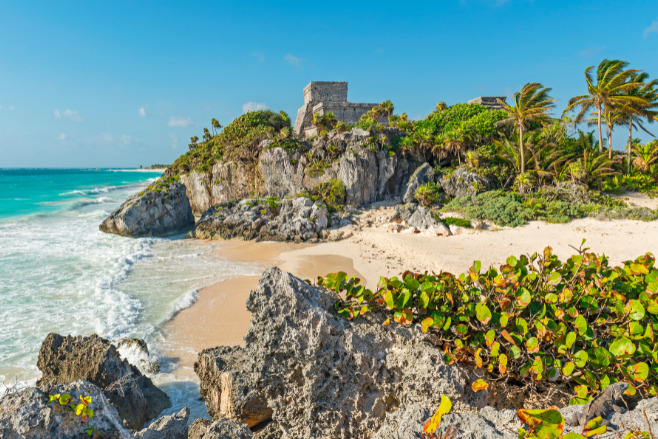 Tulum is a 2-hour drive away from the busier areas of Cancun yet couples can still find prices on par with those Cancun wedding packages. This tropical locale is a tranquil, lush paradise that brings destination wedding couples and their guests closer with the local Mexican culture.
The oceanside city sits on the south side of the Yucatán Peninsula, surrounded by the coiling jungles of Riviera Maya.
Tulum is famous for its pristine beaches, exciting nightlife scenes, and the ancient ruins dotting the city. These remnants of Mayan culture are well preserved, offering tourists a chance to take a stroll back in time and appreciate the original cultural identity of the land they are staying in.
Whether they're the ruins by the sea or the ruins in the jungles, these structures give Tulum its distinctive vibe.
Additionally, Tulum has emerged as one of Mexico's most popular locations for LGBTQ+ tourism and weddings. This seaside town is designated as "gay-friendly" by gaytravel.com, ensuring that LGBTQ+ couples can safely commemorate their love.
How Far is Tulum from the Airport?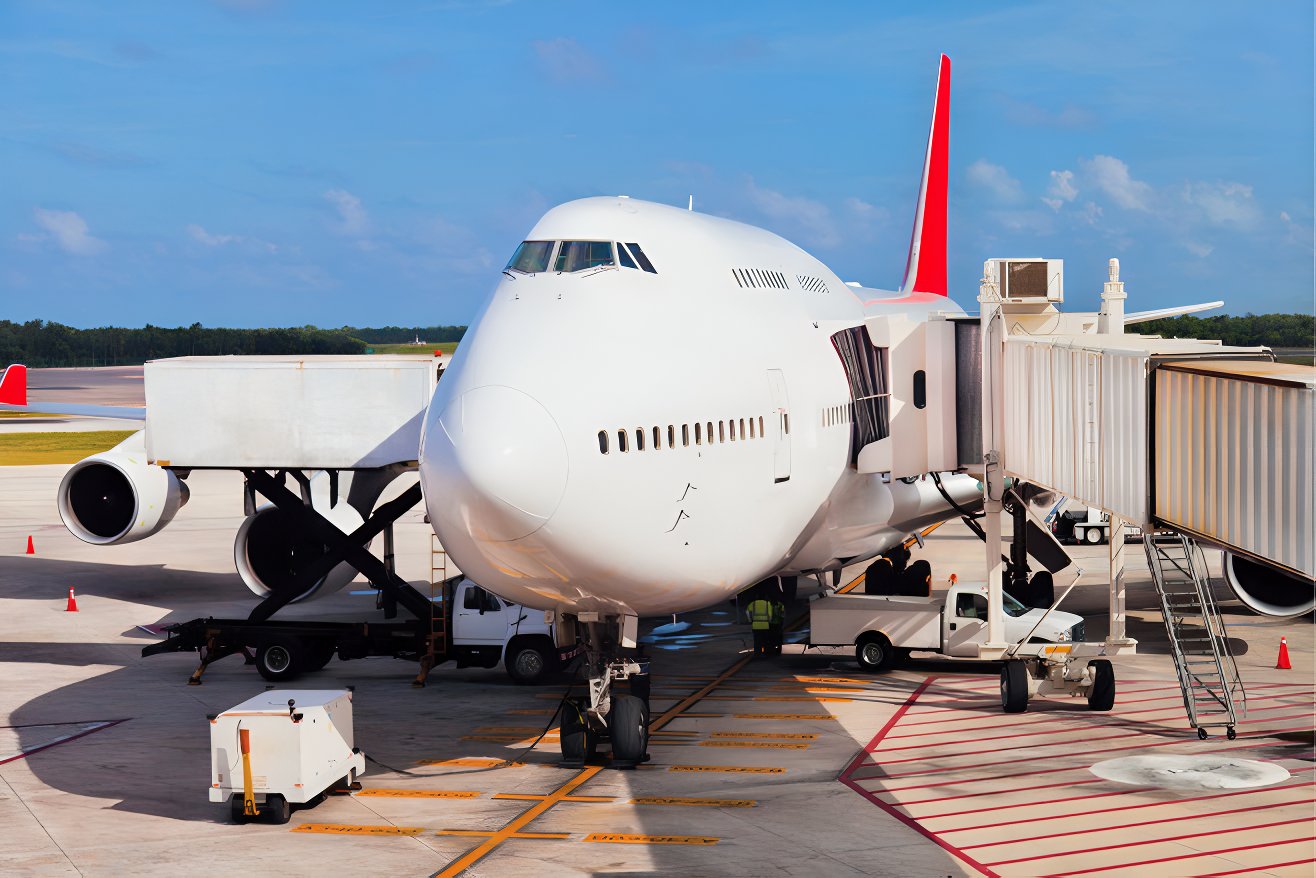 The nearest airport to Tulum is Cancun International Airport (CUN). Tulum is located about 5 miles from the airport, approximately a 1.5-hour drive.
Cancun International Airport is the biggest airport in the area, bringing more than 20 million visitors annually.
While there is currently no international airport in Tulum, one will open in 2023!
With our team of dedicated destination wedding experts, Shuttle transfers will be pre-arranged to pick you up at the airport and bring you safely to your all-inclusive resort.
What To Do In Tulum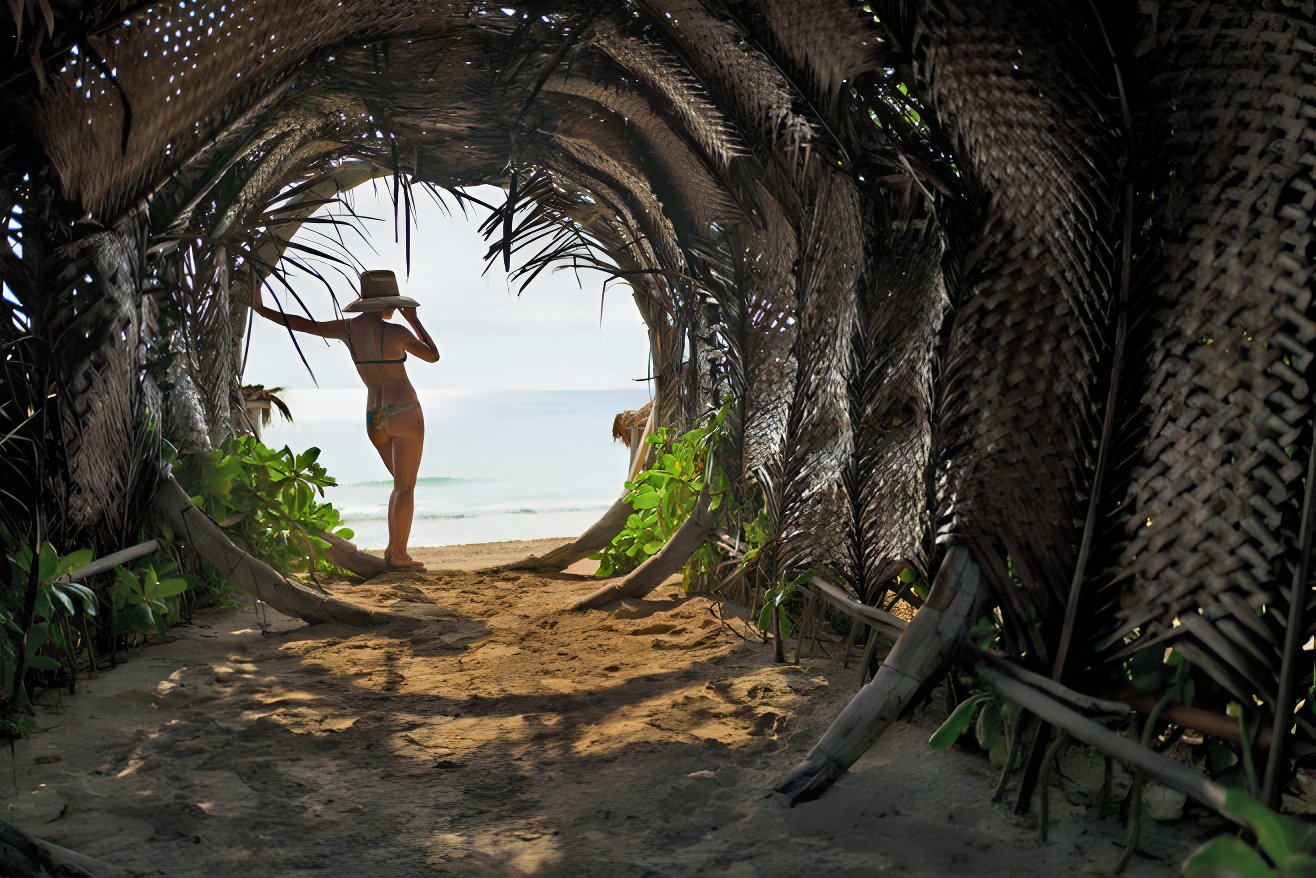 Take A Dip In a Cenote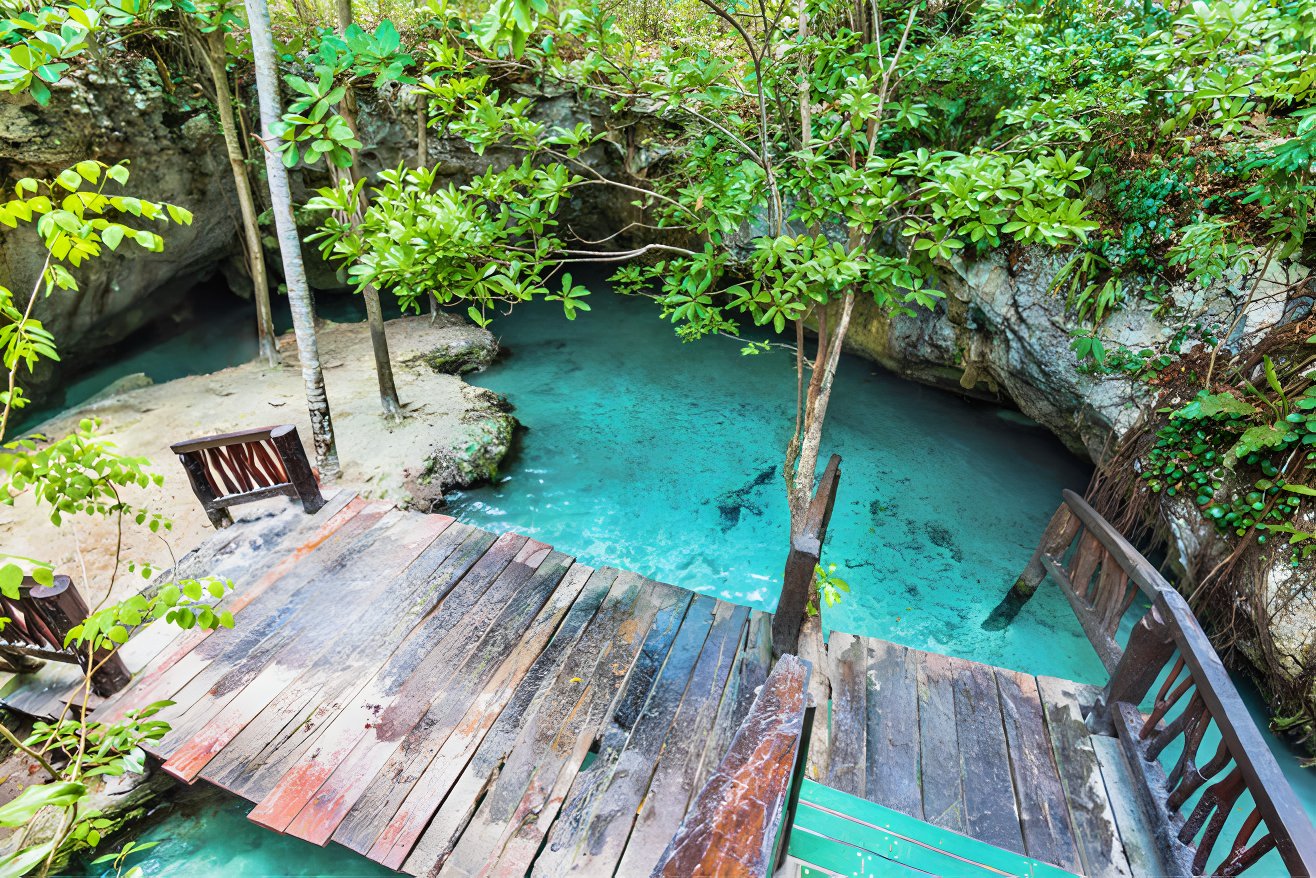 Cenotes are underground caves whose ceilings have collapsed, exposing freshwater pools to the Caribbean sunshine above.
Ancient Mayan cultures revered these aquatic caverns as entrances to the underworld.
Today, they are one of the most popular tourist destinations. They offer travelers tranquil pools to swim, snorkel, dive, and are even sometimes used as a common Mexico destination wedding venue to tie the knot!
Learn more about the best Cenotes to visit here.
Visit The Mayan Ruins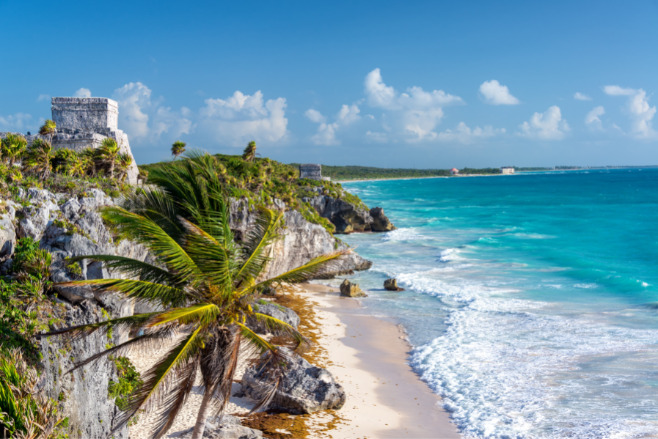 People come from all over the world come to see these ancient ruins, so make sure you pay them a visit while in Tulum!
Make your way to Tulum Centro and see this beloved archeological site. Perched over the churning blue waters of the ocean, these ancient ruins are thought to have originated around 500 A.D.
Go Wild at Xel-Ha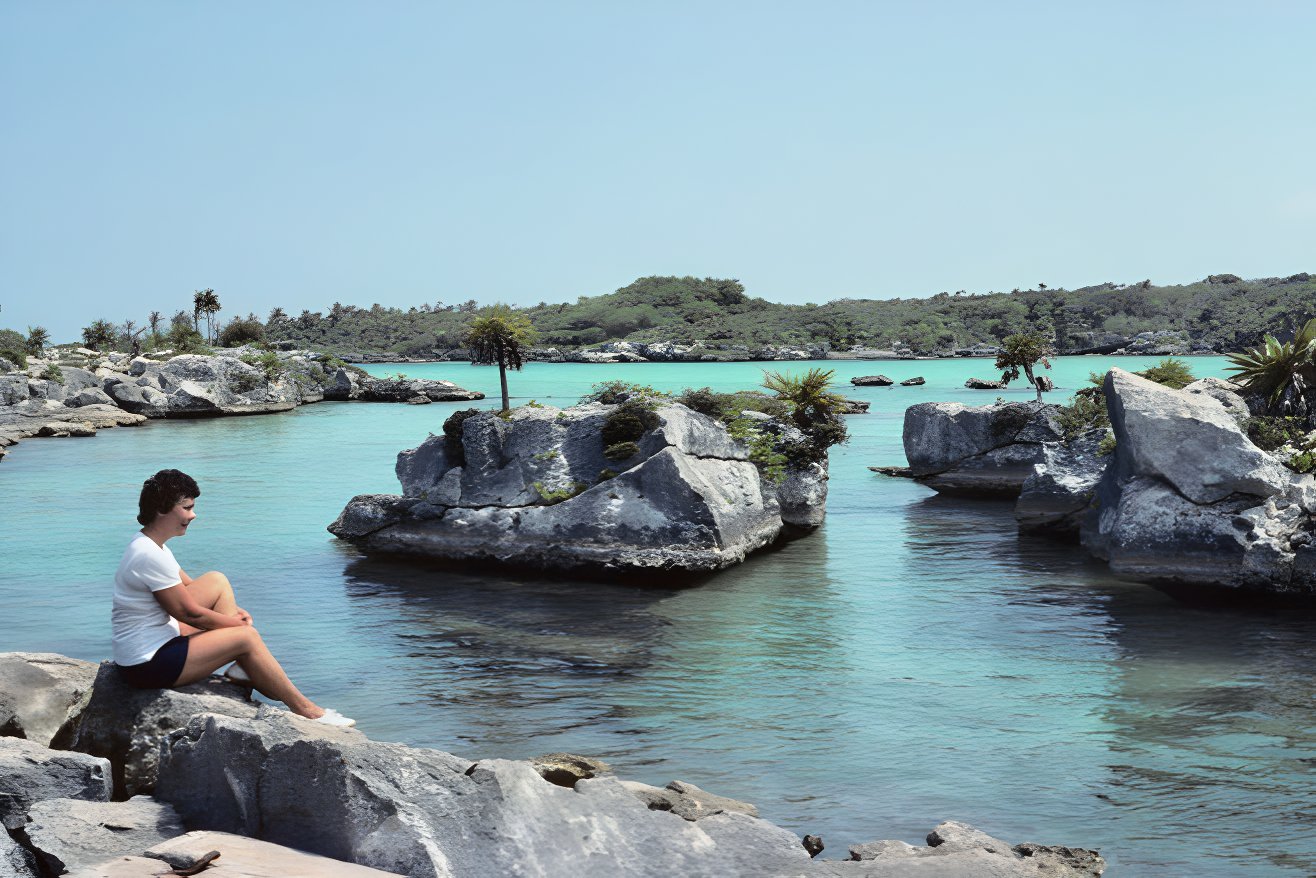 Xel-Ha is a natural waterpark with a stunning cove, an underground river, waterslides, and the scenic Mirador Lighthouse.
This watery wonderland excellent choice for families with kids or nature lovers!
Tulum Safety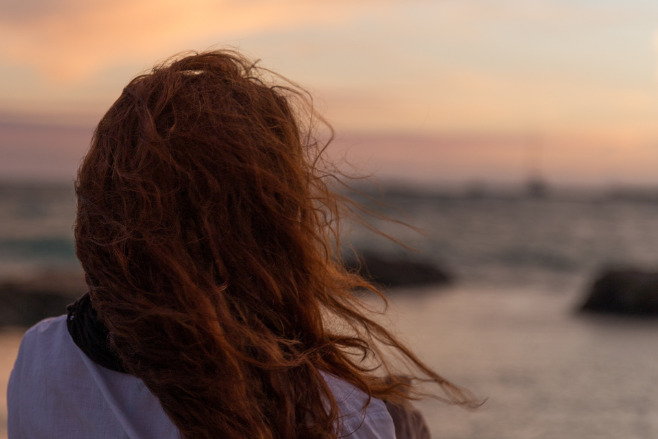 Tourism is more popular than ever in Tulum.
With gorgeous surroundings, all-inclusive resorts for destination weddings, and its laid-back eco-friendly atmosphere, it's not a surprise that Tulum is so popular.
Because of this, much of Tulum's money comes from tourism dollars. Therefore, the government has a significant incentive to keep travelers safe.
Even still, you should follow some basic tenants during international travel to ensure that you and your group have a safe journey.
MAKE SURE YOU AVOID
Using unsupervised/unmarked ATMs
Walking around Tulum at Night, especially alone
Carrying a Large Amounts of Cash or valuables
Becoming too intoxicated or leaving your beverage unattended, alcoholic or otherwise.
Best Tulum Resorts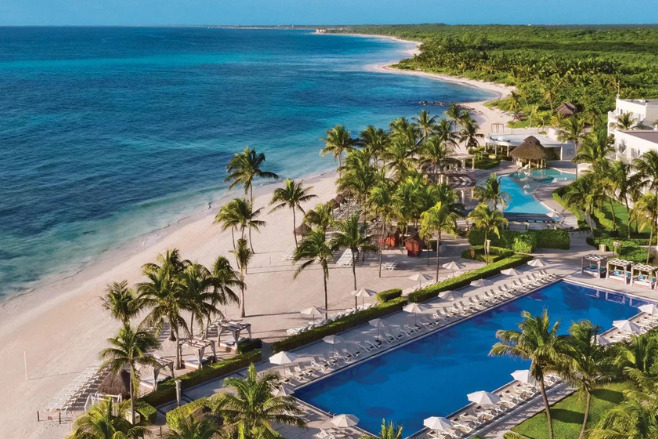 This sweeping property is jam-packed with amenities and inclusions that delight destination wedding couples.
Dreams Tulum has nine gourmet restaurants, a glass chamber jungle spa, and over 40 acres of lush plantlife and beachfront.
Their Secret Garden Gazebo is the perfect wedding venue to combine the luxury and amenities of an all-inclusive resort with the stunning natural surroundings.
The space is wrapped up with the local jungle, guaranteeing a destination wedding ceremony equal parts tranquil and intimate.
Resort Features:
24/7 room service
6 Bars
7 Restaurants
8 Pools
Large rooms with colonial decor and private balconies.
Marble bathrooms — some have large soaking tubs.
Tons of activities, including tennis and water sports.
Main pool is massive, offers ocean views.
Spacious spa with outdoor treatment rooms and many services.
Serene, white-sand beach, with snorkeling just offshore.
Bright, modern fitness center with plenty of equipment.
Kids' club with a play fountain, arcade, and rock climbing wall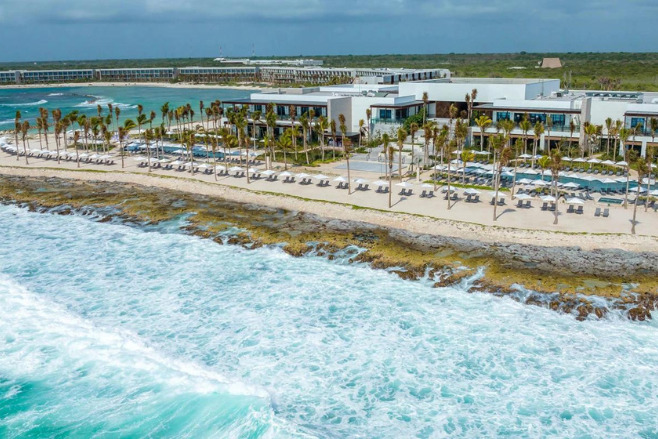 Hilton Tulum Riviera Maya is a family-friendly, eco-positive all-inclusive resort.
They marry Tulum's laid-back beauty with their concierge staff's dedicated service, creating a luxurious and unforgettable experience.
Our couples and their wedding party have fallen in love with amenities and services like group yoga, live music, a daily restocked minibar, pool and beach concierge service, and tons more!
For the budget-conscious would-be brides, Hilton Tulum Riviera Maya offers their 'Signature' wedding package. This offering starts at $2,500 and provides perks like 1-hour private cocktail reception with a standard open bar and passed hors d'oeuvres, an audio system for the ceremony with microphones and speakers, and much more.
Resort Features:
24/7 room service
6 Bars
13 Restaurants
4 Pools
Spa
Connecting Rooms
Fitness Center
Business Center
Say 'I Do' To Tulum Today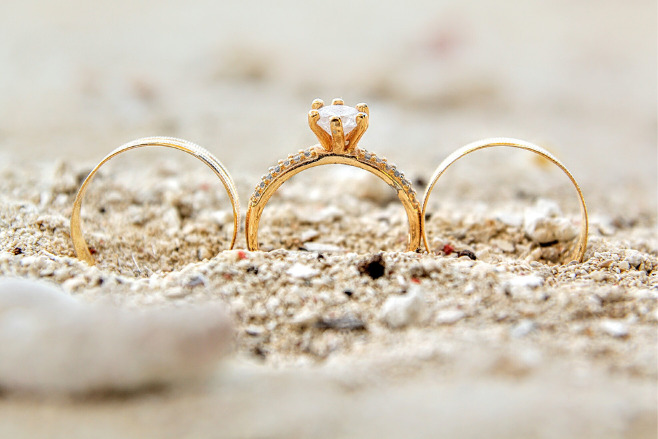 Are you as head over heels for Tulum as we at Destify are? See more of our Destify reviews here.
While not as popular as the hustling and bustling Cancun, Tulum is quickly rising the ranks to become a must-visit corner of Mexico.
Make your Tulum dreams a reality and talk to one of our wedding experts today!