As majestic as destination weddings are, planning one can pose quite a challenge. Along with the standard tasks, you must consider two of the most critical aspects of the wedding – the destination and the event space. Firstly, coming up with the location is an easier task – you need to think about the atmosphere of your celebration and what it would look like and take it from there.
There's an abundance of options at your disposal, and your wedding expert will provide all the information that will lead to your final decision. However, when you need to decide upon the space for your timeless event, the planning process might get a bit trickier.
Wedding resorts already have all of the details you need for a destination wedding set in place, as well as a number of different event spaces, so you can find the perfect fit for your unique celebration. However, due to their abundance, picking out the ideal option may not be the easiest task once you start researching resorts. Luckily, we have a certain brand of resorts that might sway your mind, ultimately leaving you with an experience you won't forget for years to come – enter Majestic Resorts.
Majestic Elegance in Costa Mujeres, Mexico
Playa Mujeres Weddings

Situated on the prosperous Playa Mujeres coast, this resort guarantees pure destination wedding serenity, far from the reaches of the Cancun Hotel Zone. Boasts both elevated venue architecture and day-of technology.

Majestic Elegance Costa Mujeres:

Read more

Venues: 3
Family Friendly
40 Minutes

Package Costs:

$

1,250

–

$

1,750
According to numerous publications, including Harper's Bazaar, Mexico is one of the hottest destinations for a wedding globally. That said if you dream of a celebration intertwined with luxury and opulence behind the stunning backdrop of turquoise waters, pristine beaches, and surrounding nature that simply leaves you in awe, Majestic Elegance in Costa Mujeres is the ideal option for you. With their world-class hospitality and mesmerizing blend of natural beauty and state-of-the-art modernism, this all-inclusive resort will cater to your every wish to ensure that you have a wedding exactly as you've envisioned it.
Majestic Elegance is nestled within the heart of Costa Mujeres, serving as a tranquil oasis perfect for celebrations of all kinds. The resort boasts an impressive expanse of a private beachfront, where the white-water sands meet the crystal-clear waters of the Caribbean Sea. To put it simply, there's no place quite like it. With that in mind, it comes as no surprise that it's one of the most desired resorts in Mexico.
Majestic Elegance Wedding Packages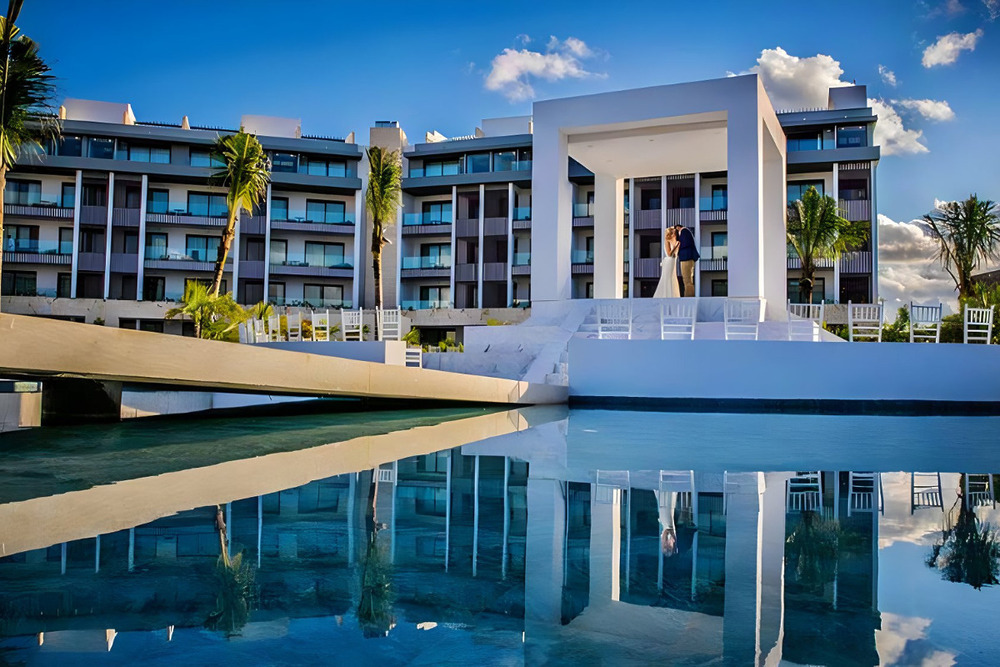 In addition to the breathtaking atmosphere surrounding Majestic Elegance in every nook and cranny of the resort, another reason why it's a favorite for couples worldwide is due to its versatility in wedding packages. Namely, there's a range of them, all of which are carefully thought-out and ultimately designed to suit weddings of any kind. The team at Majestic Elegance has the couples' best interests in mind, so the packages are meant to simplify the planning process, ensuring that you have an easy-going and carefree experience. Whether you desire a barefoot beach wedding or a grand celebration that's a pure embodiment of opulence and sophistication, Majestic Elegance can make it come to life.
The Benefits And Atmosphere Of Majestic Resorts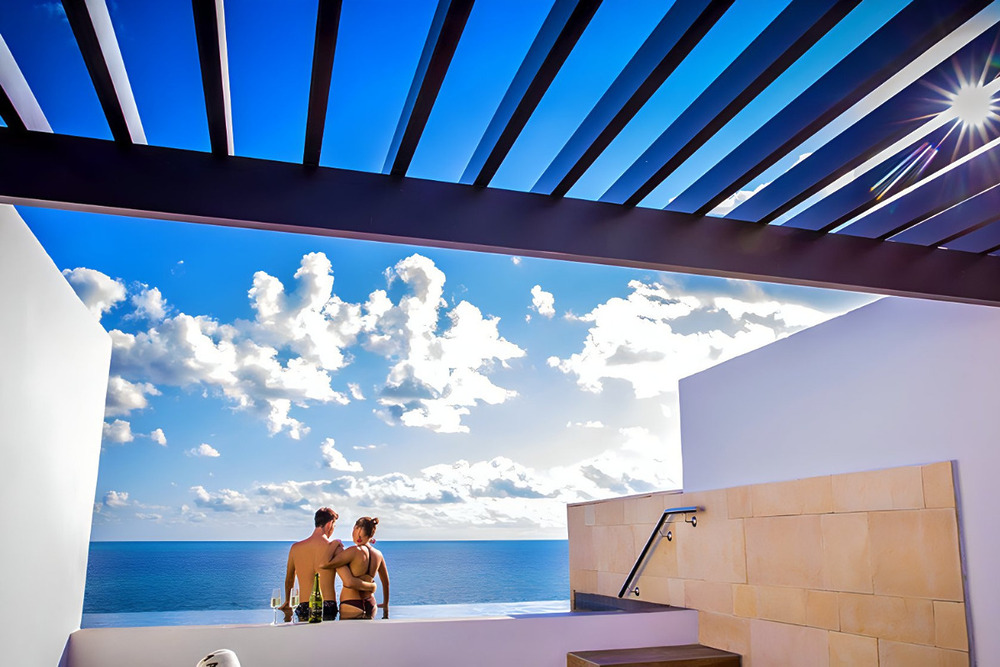 Per Brides, there are various aspects you need to consider before you decide upon your desired wedding venue – the atmosphere and the experience coming as a priority. Just by looking at the Majestic brand, the decision will already be made in an instant, but what separates it from the rest of the wedding resorts in Mexico? From the variety of options in Punta Cana, including the Majestic Colonial and Majestic Mirage, wedding couples can find their ideal resort fit.
For starters, luxury is taken to new heights to ensure that guests, along with the soon-to-be-weds, can have an experience that will be remembered for a lifetime. From elegant suites adorned with a range of modern amenities to upscale treatments. Every passing moment spent at the resort is enthralled by opulence, ensuring that your celebration is nothing short of extraordinary.
The Majestic wedding team are comprised of experienced planners and coordinators who guarantee that your celebration flows seamlessly, which is vital when it comes to destination weddings. While your travel expert will assist you with all the matters surrounding your desired location, the team at the resort, with their expertise, will ensure that no detail is left omitted. They're at your beck and call at any given moment, and thanks to their superb hospitality and unparalleled professionalism, rest assured that your event will be handled with expert care.
Another alluring factor of Majestic Elegance is their masterful culinary delights, prepared by prestigious chefs who go above and beyond with their creativity. Exquisite gourmet dishes and a vast drinks selection are just the tip of the iceberg, so expect to be blown away by their clever and unique creations. In addition, the chefs also create a personalized menu for your authentic celebration, ensuring that everything goes along with your desired theme, providing a dining experience that flirts with all of your senses.
Lastly, the Majestic brand offers an array of entertainment options for you and your guests. From vibrant poolside performances to spa treatments that will ease all the pre-wedding jitters, the resort puts your relaxation and enjoyment as the highest priority. Due to their exceptional service and hospitality, you should also consider having Majestic as your honeymoon resort – ask Destify for all the information, and you can even snag up some perks as well!

If you don't have a venue in mind, you do not want to miss out on the hospitality and luxury this all-inclusive resort provides. For additional details on the wonders of Majestic Elegance, contact one of our professionals at Destify. While you're at it, check out everything you need to know about destination weddings in 2023.