Pre-wedding jitters refer to the feelings of anxiety, nervousness, and apprehension that many people experience before their wedding day. How can you help calm the jitters? Is it normal to feel nervous? What about all the logistics of a destination wedding?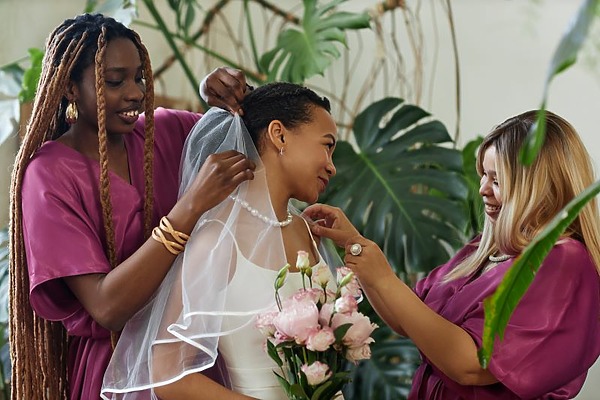 What are Pre-Wedding Jitters
It's completely normal to have anxiety before your wedding and to be nervous about marriage. Marriage is a big step – emotionally, financially, and legally. Any major life change can bring out levels of anxiety, and getting married is no exception.
Pre-wedding jitters can manifest in different ways, similar to any other high-anxiety situation. These symptoms include difficulty sleeping, changes in appetite, irritability, restlessness, or a general sense of unease. Anyone, regardless of how certain they are about their partner and their future, can experience these pre-wedding jitters. Having wedding nerves does not necessarily indicate a problem in the relationship or a lack of love for one's partner.
For many couples, pre-wedding jitters subside once the wedding day arrives, and especially once the ceremony begins. There are many tactics to manage and calm anxiety before marriage, especially for couples planning a destination wedding. These tactics include talking openly with your partner, friends, and family, as well as self-care techniques.
How to Calm Wedding Nerves
There are a lot of tactics and tips to help ease nervousness about marriage and about your wedding. Some tips may help more than others, as everyone deals with anxiety and stress in different ways. No matter what tactics you try, the first step is to acknowledge your feelings. Trying to ignore them, or bury them, is only going to increase your wedding nerves.
Talking with your partner about your pre-wedding jitters can help strengthen your bond. Plus, there's a decent chance they're experiencing some of the same feelings. You're about to share your life, so sharing your feelings is a great way to start.
There are various self-care tactics that can help ease pre-wedding jitters. Physical activity and exercise, even just a short walk, can make a huge impact. Practicing deep breathing, yoga, and meditation can calm your mind. Even before you experience any wedding nerves, try incorporating some calming techniques into your regular schedule. Ensuring you sleep well and eat well, even limiting sugar and caffeine, can help decrease your levels of anxiety.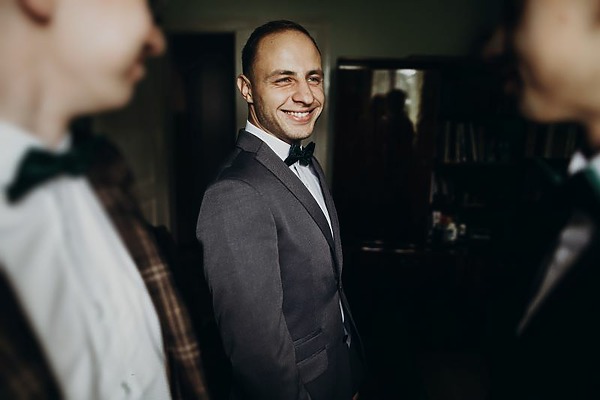 Outside of self-care, there are tips to manage anxiety before your wedding that involve setting realistic expectations and keeping up with organization. Weddings, especially destination weddings, involve a lot of moving parts and a lot of logistics. Having expectations for a one hundred percent perfect celebration may not be completely realistic. Remind yourself that there may be small imperfections, and that's absolutely okay and expected.
Coordinating flights, accommodations, and activities, plus handling travel documents and paperwork can stress anyone out. Add in all the destination wedding-related logistics between the venue, the food, and flying with your wedding attire, and anyone is bound to have some level of anxiety.
There may be that constant feeling that you're forgetting something. Staying organized, having a checklist, and communicating with your wedding coordinating team, can help ease the thoughts that something is missing. Keeping all your important contacts, emails, and information in one easily accessible place means less looking and less stress.
Take Time Off
Wedding planning takes a lot of time. It can feel like every free moment you have is dedicated to planning some aspect of your big day, and every conversation with friends, family, coworkers, and even your partner, turns into a conversation about the wedding. This can only add to the wedding nerves and anxiety.
Remember to spend time with your partner and have conversations that do not involve the wedding. Go for a hike. Have a nice dinner. Take a staycation or a weekend getaway. While you are planning your wedding, you're also still a couple, who should be doing regular couple things like having date nights where the topic of your wedding is off the table.
Similarly, you can schedule one day a week where no wedding conversation is allowed. This goes for you and your partner, your family, your friends, and even your coworkers. This can help your brain take a break from the constant wedding planning and preparation.
A lot of pre-wedding jitters revolve around "what ifs." What if something goes wrong? Or what if there's drama? What if no one has fun? And what if I'm marrying the wrong person? These are all common fears and common causes of nervousness about your wedding. A lot of these are just that – what ifs. If you're worried about things going wrong, have backups in place, especially in case of weather, or flight delays. Making photocopies of important items such as passports and flight information can help ease some nerves.
If you're worried about drama between family members, or divorced parents, plan to seat them apart and maybe even delegate a member of the wedding party to serve as peacekeeper and remind folks that the day is not about them. Looking through past photos and memories can help remind your brain how much you love your partner, and all the reasons you want to spend your life together.
Destination Wedding Planning Minus the Stress
Having the assistance of an expert wedding planning team is one way to help settle some anxiety about the wedding itself. The expert team at Destify is here to help you make meaningful memories, help you choose from many destination wedding locations, and help your wedding dreams come true. Your Destify support team is here to guide you through every step of your destination wedding, and ensure you're on track with everything that needs to be done before you say "I Do!"
Our wedding tools can help take some of the pre-wedding items off your plate, leaving more room for relaxation and calming your nerves. Plus, our wedding websites, complete with RSVPs and guest reservation details, ensure you're not the one who has to constantly respond to questions from your guests. Our job is to make planning your destination wedding as stress-free as possible, so you can be as stress-free as possible for your big day.