3 Ingredients of a Successful Wedding Itinerary Design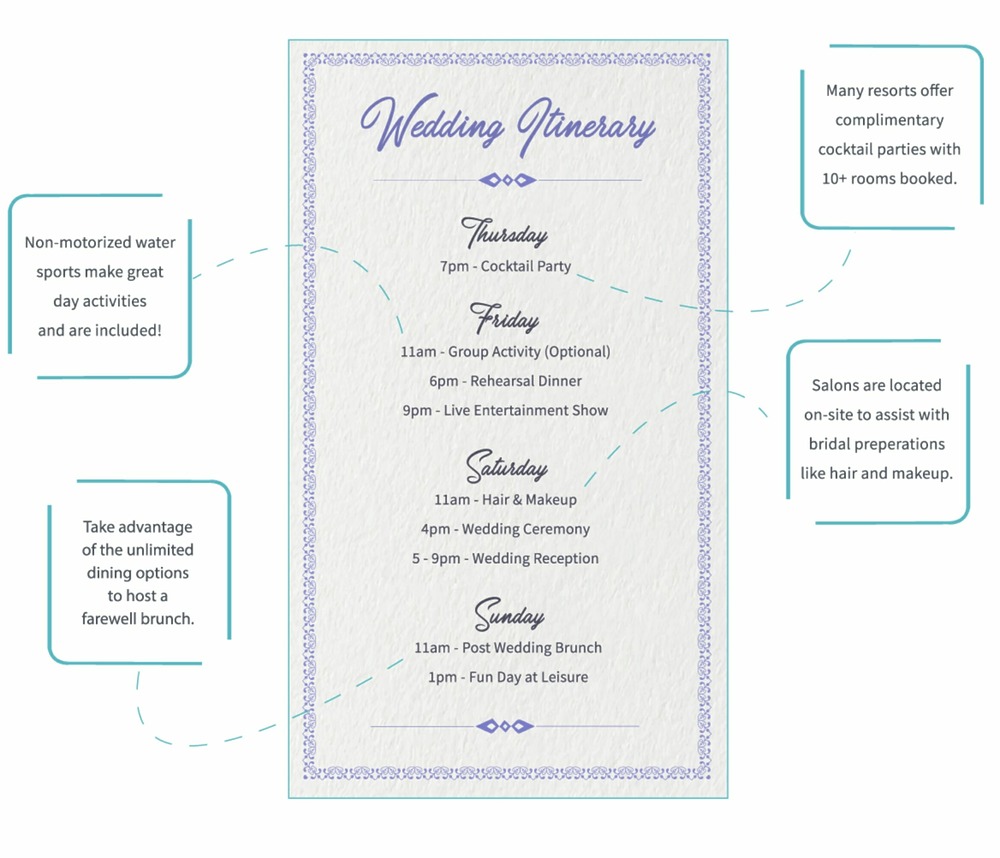 Are you dreaming of a destination wedding, but feel overwhelmed by the process? This blog offers a complete guide on how to create custom wedding itineraries to ensure you and your guests have an unforgettable experience.
Keep reading to discover how to cater to various interests, plan exciting group activities, and find the perfect balance between structured events and leisure with a wedding itinerary design.
Understanding the Importance of Custom Wedding Itineraries
To create lasting memories for you and your guests at your destination wedding, it's fun to plan an itinerary that includes more than just the wedding ceremony and reception. Luckily with destination weddings at all-inclusive resorts, this is an easy thing to do! The perfect wedding itinerary creates an immersive experience that captures the spirit of the destination and caters to the varying interests of your guests.
Imagine, for example, a destination wedding in Jamaica at the picturesque Hyatt Ziva Rose Hall. Your custom wedding itinerary could include a group trip to explore the vibrant Dunns River Falls or a sunset beach party. Including these unique activities, ensures you're not only celebrating your union but also providing your guests with an unforgettable vacation.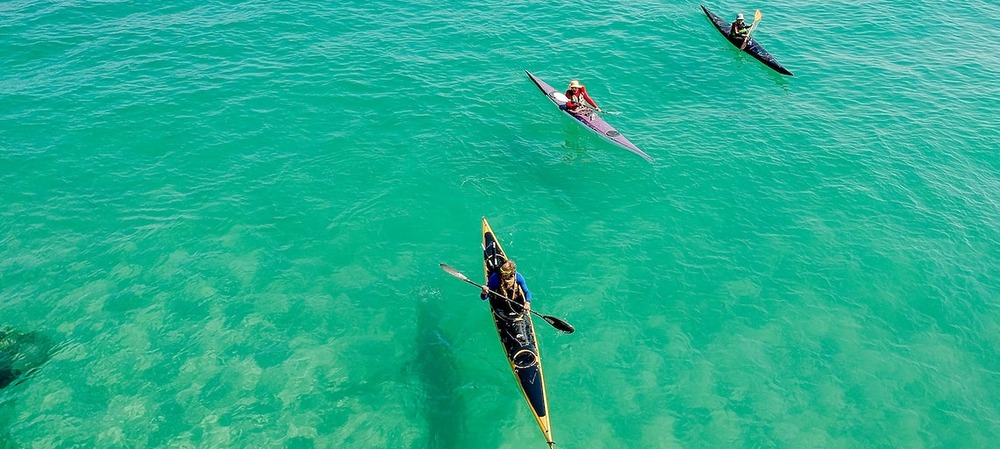 Embracing Destination Traditions
One way to make your custom wedding itinerary even more unforgettable is by embracing the local traditions of your wedding destination. Suppose your wedding is in Greece, consider adding a plate-smashing event; if in India, a colorful Holi party could be a vibrant and joyous addition. Many of our favorite resorts in Mexico provide traditional Mayan ceremonies that will start any wedding couple's new life together with good fortune and blessings.
For weddings in Hawaii, a traditional luau complete with Hawaiian music, dance, and food can create an enchanting experience. Including these activities entertain while providing your guests with an authentic cultural experience that will enhance their travel.
The Ingredients of a Successful Wedding Itinerary
A successful wedding itinerary doesn't just happen; it involves thoughtful planning and careful consideration of your guests' needs and interests. Here's what you need to consider:
1. Know Your Audience
Understanding the interests, ages, and physical abilities of your guests is paramount. If you have a mix of thrill-seekers and history buffs attending your wedding, you might plan a day trip to a historic city, or an adrenaline-filled afternoon at a zipline park.
2. Balance Activities and Downtime
As highlighted by this Forbes article, destination weddings are a great opportunity for guests to explore new places. While planning group activities is important, be sure to leave some free time for your guests to relax or explore on their own.
3. Account for Travel Time and Rest
Especially in large resorts or spread-out destinations, remember to factor in travel time between activities and accommodations. The perfect destination wedding itinerary will ensure your guests have ample time to rest and refresh between activities.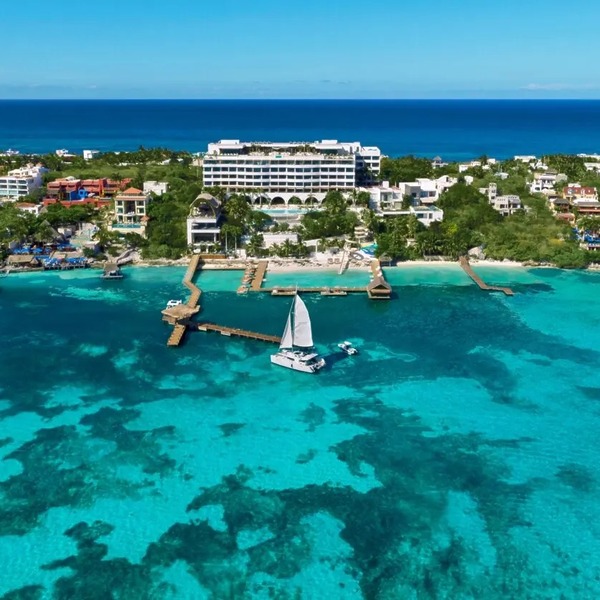 Crafting Your Custom Wedding Itinerary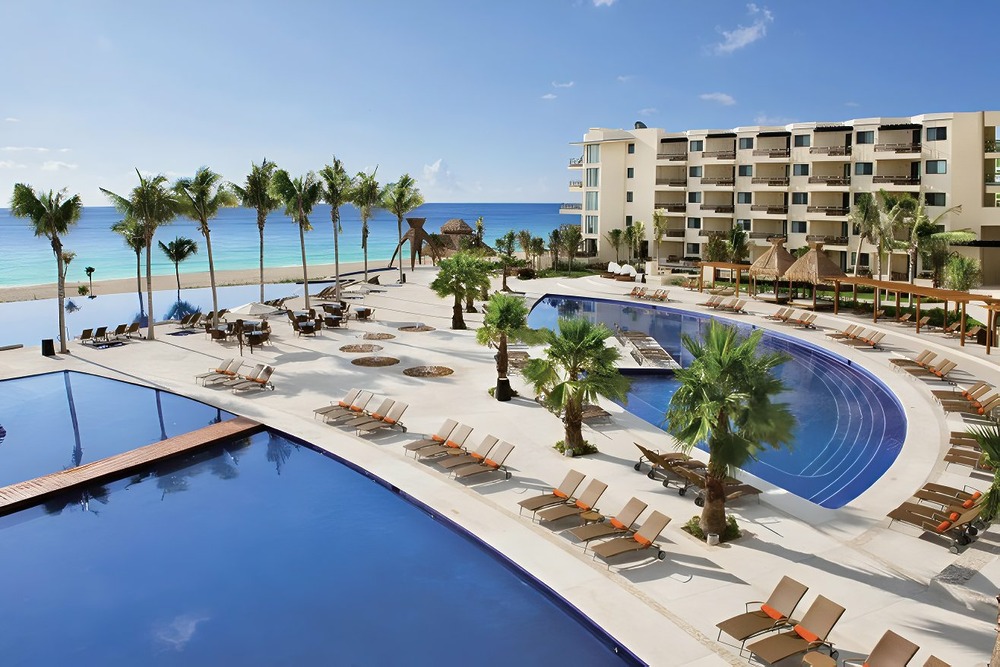 Now that we've covered the basics, let's dive into how to craft your itinerary. Here is a wedding itinerary example, at the Dreams Riviera Cancun Resort & Spa:
Day 1: Arrival and Welcome Dinner
Guests arrive at the destination with a welcome cocktail waiting, and the evening concludes with a casual welcome dinner to help the guests settle into the new location.
Day 2: Exploration and Rehearsal Dinner
Guests can join a guided tour of the nearby Mayan ruins or enjoy a day at leisure. The evening brings everyone together for the rehearsal dinner.
Day 3: The Big Day!
The morning and afternoon are free for relaxation before the ceremony. Then it's time for the ceremony, cocktail hour, and reception.
Day 4: Farewell Brunch and Optional Activities
Guests who have the time before their flights home can gather for a farewell brunch before a day of optional activities, such as catamaran cruises or snorkeling, for those extending their stay.
Handling Unexpected Changes
Weather issues or unforeseen circumstances may require changes to your itinerary. Having a backup plan is essential. For example, if rain prevents a planned beach day, a spa day or cooking class within the resort could be a great alternative.
Creating a custom wedding itinerary for your destination wedding can feel daunting, but with Destify, it doesn't have to be. We'll help you craft a destination wedding experience that's as unique and unforgettable as your love story.
So, are you ready to start planning your dream wedding with custom wedding itineraries tailored to you and your guests' preferences? Contact Destify today to begin your magical journey.