Choosing your destination wedding party might be a difficult task when you're organizing your ceremony. There are siblings, friends, and of course, family members to think about as well. You might be concerned that inviting the wrong person will result in resentment, and on top of that, some people might not feel comfortable with the expenses being a member of your wedding party may incur. But don't worry, the decision is considerably easier than it appears. Let's go over the stages for selecting your destination wedding party:
Decide how many people you want standing with you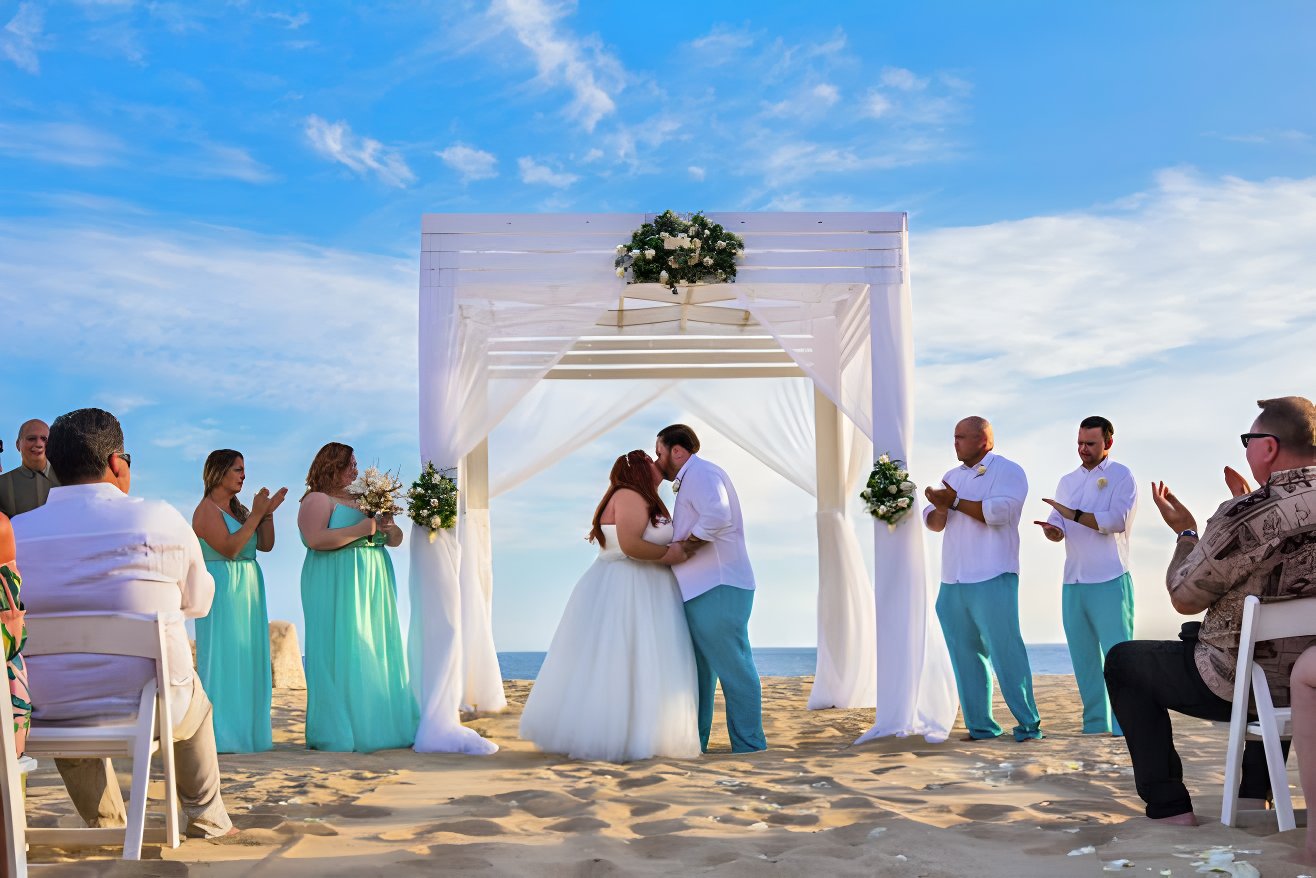 Set a realistic limit if you can't determine who you want to stand next to you at the altar. Consider the size of your venue, as well as the fact they'll need specific clothing to stand in your wedding party. So limit the number of both members of the couple's wedding parties to ten at max, and bear in mind that there are other ways for friends to help out at the wedding.
Think long and hard before asking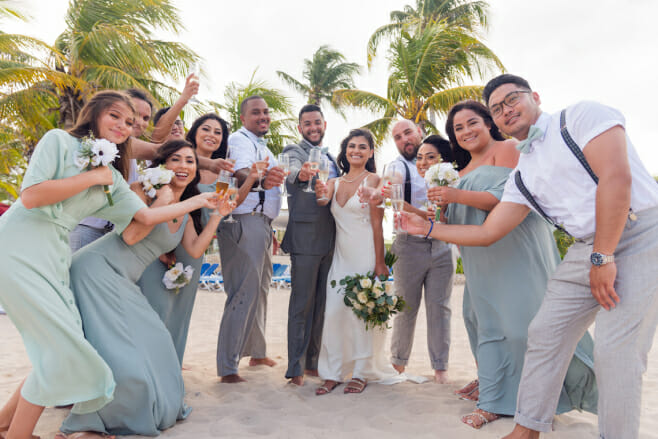 You can't uninvite someone once they've agreed to be a part of your wedding party. That's poor etiquette, it could lead to resentment, and that's not the kind of vibe you want on your wedding day. You may have a few pals who are automatic wedding party invitees, but wait a month or two after you've been engaged to send out formal invitations. Also keep in mind that your wedding party will most likely interact with each other just as much as with you. It's wise to leave someone off the list if their personality clashes with the rest of your wedding party.
Be honest about what you expect from your destination wedding party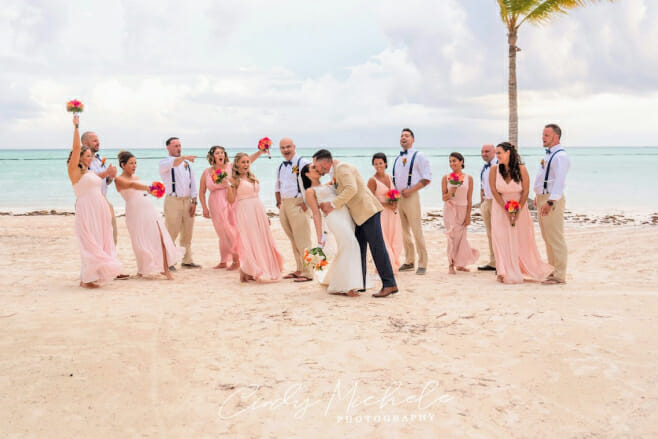 You may be able to do everything on your own, or you may need a lot of support from your wedding party. Will they assist you in selecting outfits, accompany you to parties, and throw you memorable pre-wedding parties? Or do you simply want them to be present to provide spiritual support on your special day? Consider the logistics of your wedding party as well; if you want them to be more involved, asking folks with busy work schedules or who live far away may not be the best option. Remember that there will be plenty of opportunities to rejoice with friends who aren't able to attend the wedding later on.
Don't skip over the siblings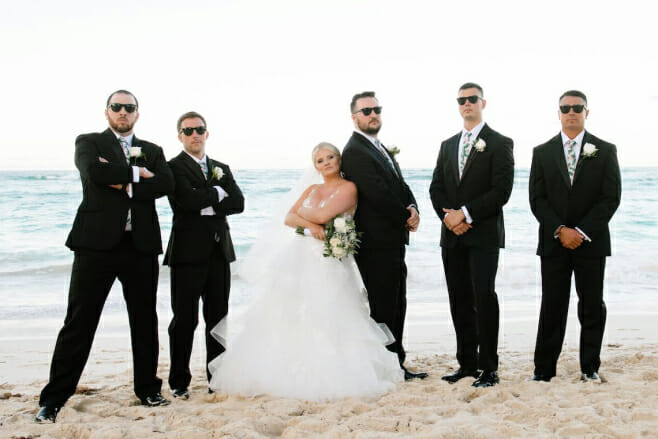 Even if you don't get along with your brother or sister, asking them to participate in your wedding party is a fantastic idea. After all, they're family for life. Participating at the wedding party may bring you closer together. There's no rule that says women must be on one side while males must be on the other. Switch it up and take a side on either side of the family.
Choose a responsible honor attendant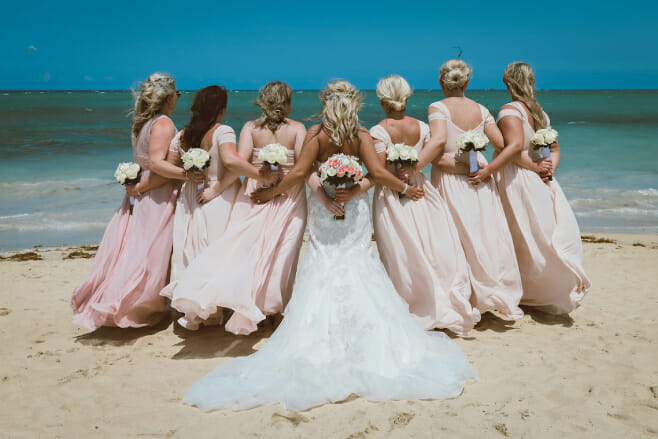 Your maid-of-honor and best-man or woman will be in charge of a number of critical tasks, including organizing bachelor and bachelorette parties and keeping track of your (expensive!) wedding rings. So, while you might be tempted to choose your college best friend or a sibling, if they aren't particularly trustworthy, consider appointing someone else. Don't be tempted to follow convention – have multiple honor attendants! Assign fun responsibilities to one person and planning responsibilities to another.
Don't let anyone bully their way into your wedding party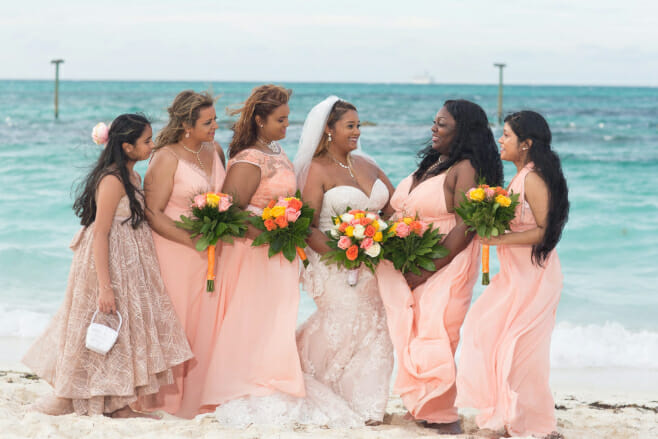 Friendships change over time and sometimes connections may not be as strong as they once were. People may jokingly (or not so jokingly) assume that they will join your wedding party when they hear of your engagement. You're not bound to reciprocate the favor even if you were in their wedding party. Take a deep breath and remember that you have the right to say no.
If someone is legitimately offended that you didn't invite them to your wedding party, have an open and honest conversation with them about why you chose the support system you did. If you have to, find another way for them to be a part of the wedding, but stick to your guns.
Find other ways for guests to participate in your wedding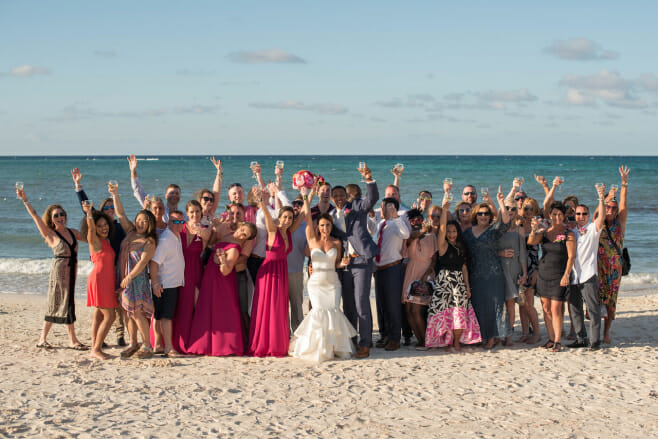 There are a variety of ways to incorporate friends and family in your wedding that do not require them to be in the wedding party. This is the perfect opportunity to put your friends' incredible talents to use: if you have artistic pals, invite them to read or perform something at the event. Allow a friend to assist you with a bridal shower or wedding invite party if they want to be a part of the planning process (and you trust them!). Work them in as ushers or have them help light candles or distribute programs on the day of the wedding.
Do what you want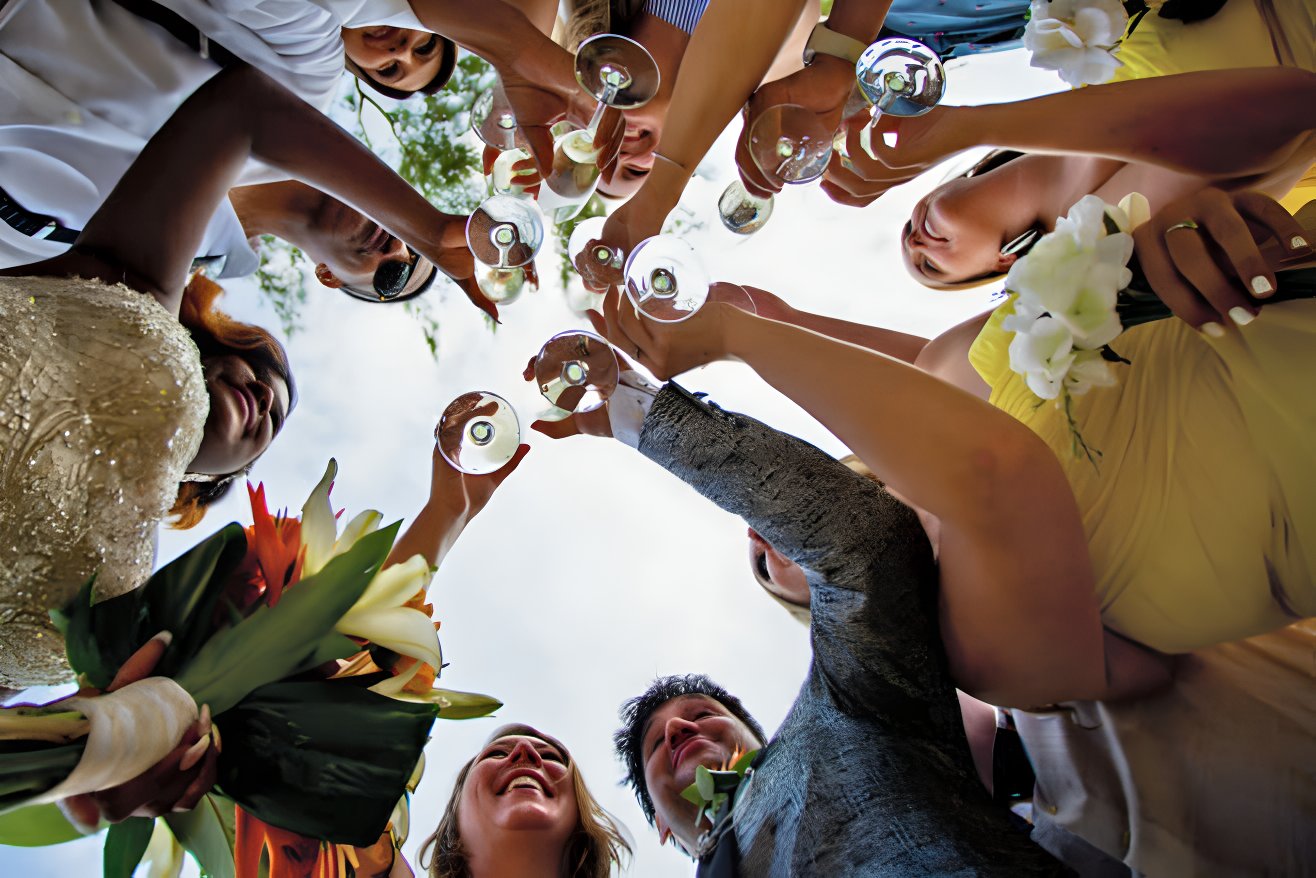 It's your wedding, so go ahead and ignore tradition if you want to. There are no rules stating that you must have the best man and maid of honor, or that your wedding party must be even-numbered and dressed in matching attire. Just make sure they're relaxed and that all of your closest friends are present when you tie the knot.
Want to discover more all-inclusive properties? Follow the button below and view our Destify Top Resorts: