It's Saturday night. You and your guests are celebrating one of your closest friends last night as a free man or woman. But since this is a pandemic bachelor/bachelorette party, there's bound to be some changes. Approaching the on-site nightclub, you start to feel the booming bass reverberate through the halls, stirring spontaneous excitement for the night to come. Before entering, the bouncer directs you to a table filled with masks, antibacterial hand sanitizer, and hand wipes.
This isn't your usual bachelor/bachelorette party. But despite the understandable anxieties that come with traveling, planning a soiree during a pandemic is both simple and safe. Here are a few ways you can elevate your celebration while protecting against COVID-19:
Start the Night in a Suite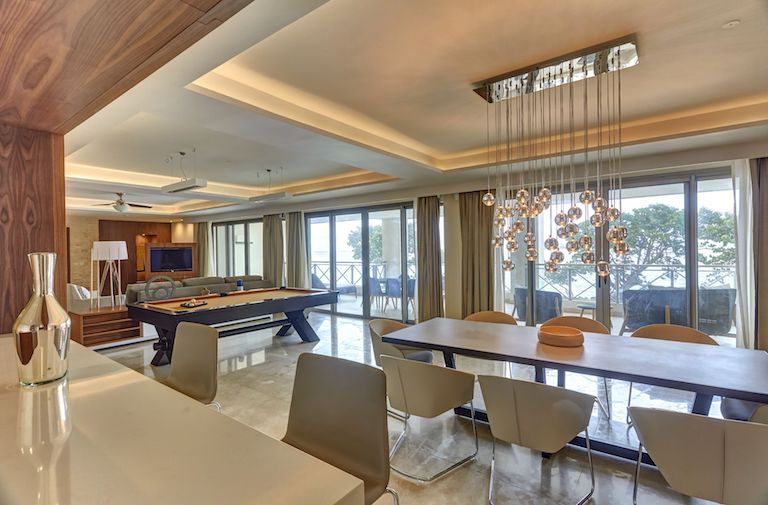 Royalton Negril Chairman Suite
Optimally spacious floorplans, endlessly stocked top-shelf alcohol dispensers, unforgettable private balcony views overlooking a glistening sea of bright turquoise waters. What are we describing? The perfect location to kickstart your bachelor/bachelorette party!
Perhaps one of the safer options to consider for the evening's festivities, a private celebration limits exposure to other guests, offering a stellar alternative to off-site nightlife with all of the traditional bachelor/bachelorette traditions involved. Book a larger suite for the night, fully-equipped with socially distanced furniture and 24/7 room service to ensure your soiree rocks through the early morning hours.
On-Site Resort Bars/Nightclubs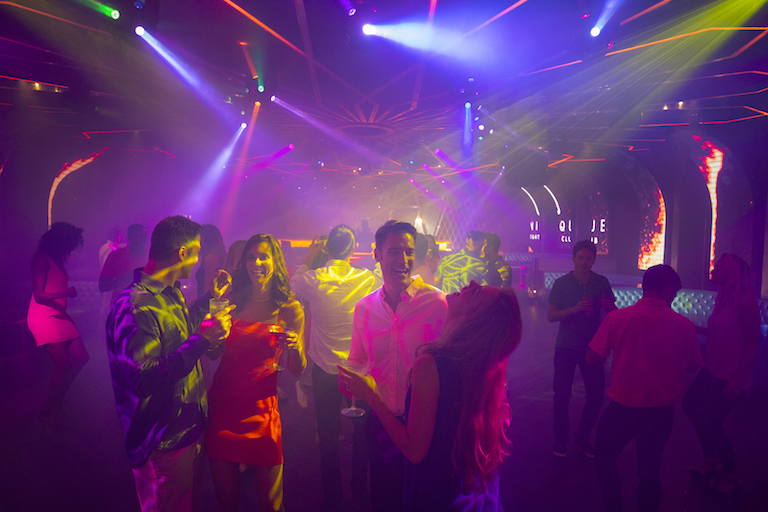 Unique Night Club at The Grand at Moon Palace Cancun
It's time to get down on the dance floor with all of those TikTok moves you learned over the summer. Garnering new rigorous sanitation practices and a variety of safety measures, on-site resort bars, and nightclubs will deliver a truly dazzling night on the town just a short stroll from your suite. Here are a few guidelines that hotel nightlife establishments will enforce:
Entertainment venues, and Indoor and outdoor soft furnishings will be disinfected and spaced according to social distancing requirements.
Guests will also be escorted to their tables that will be previously set up with fully disinfected tableware, cutlery, glassware, and napkins.
The service will be adapted to the new reality, in such a way that individual portions will now be prioritized.
The consumption of single-use packaging and the service of drinks at the table will continue to be offered.
As our favorite resorts progress towards a safer nightlife experience, you and your partygoers can stow your anxieties and trust on-site bars to fulfill your dream bachelor/bachelorette party.
Post-Wedding Parties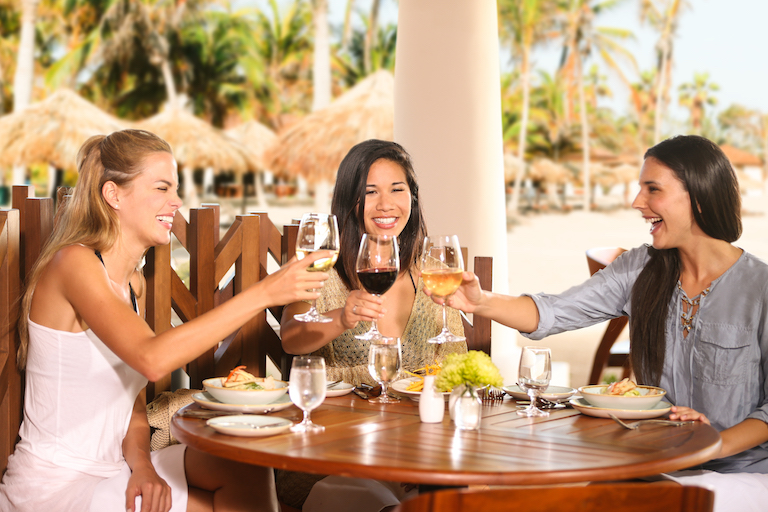 Hyatt Zilara Rose Hall
Has the wedding already happened? There's no shame in coordinating a post-wedding bachelor/bachelorette party. Given the extraneous circumstances, many newlyweds are searching for creative ways to celebrate tying the knot in fashion. Planning a bachelor/bachelorette party a few months down the line actually offers a bevy of opportunities for you and your guests. Other options to consider include digital cocktail hours and virtual wedding showers.
With enough buffer time, you might be able to secure a better group rate for a block of suites, eliminating the frantic last-minute phone calls and inflated prices. A post-wedding gathering also guarantees the tropical retreat that you've been craving since the start of quarantine, not to mention a destination wedding experience without the wedding week's stressors. While the curve might not be fully flattened by the end of 2020, bachelor/bachelorette parties held in 2021 decreases the likelihood of exposure, with COVID-19 dissipating in the near future.
As more resorts and destinations diligently enforce new safety guidelines, you will undoubtedly be able to throw the safest tropical celebration with your closest friends. Whether you're leveraging an immaculate luxury suite or social distance dancing, your post-pandemic bachelor/bachelorette party will truly be one to remember for years to come.
Still looking for an elegant and safe resort to host your party? Follow the button below to view our Resort Safety Measures and Practices Guide: