If you're thinking of hosting a mini wedding in the United States, you might just be limiting your options both location and budget-wise. Yes, the idea of tying the knot in a wine cellar or in your backyard might sound nice. But why not expand your horizons and plan an unforgettable tropical ceremony? Today, we discuss mini-wedding planning in the Mexico-Caribbean, and where to subsequently host your getaway.
What is a mini wedding?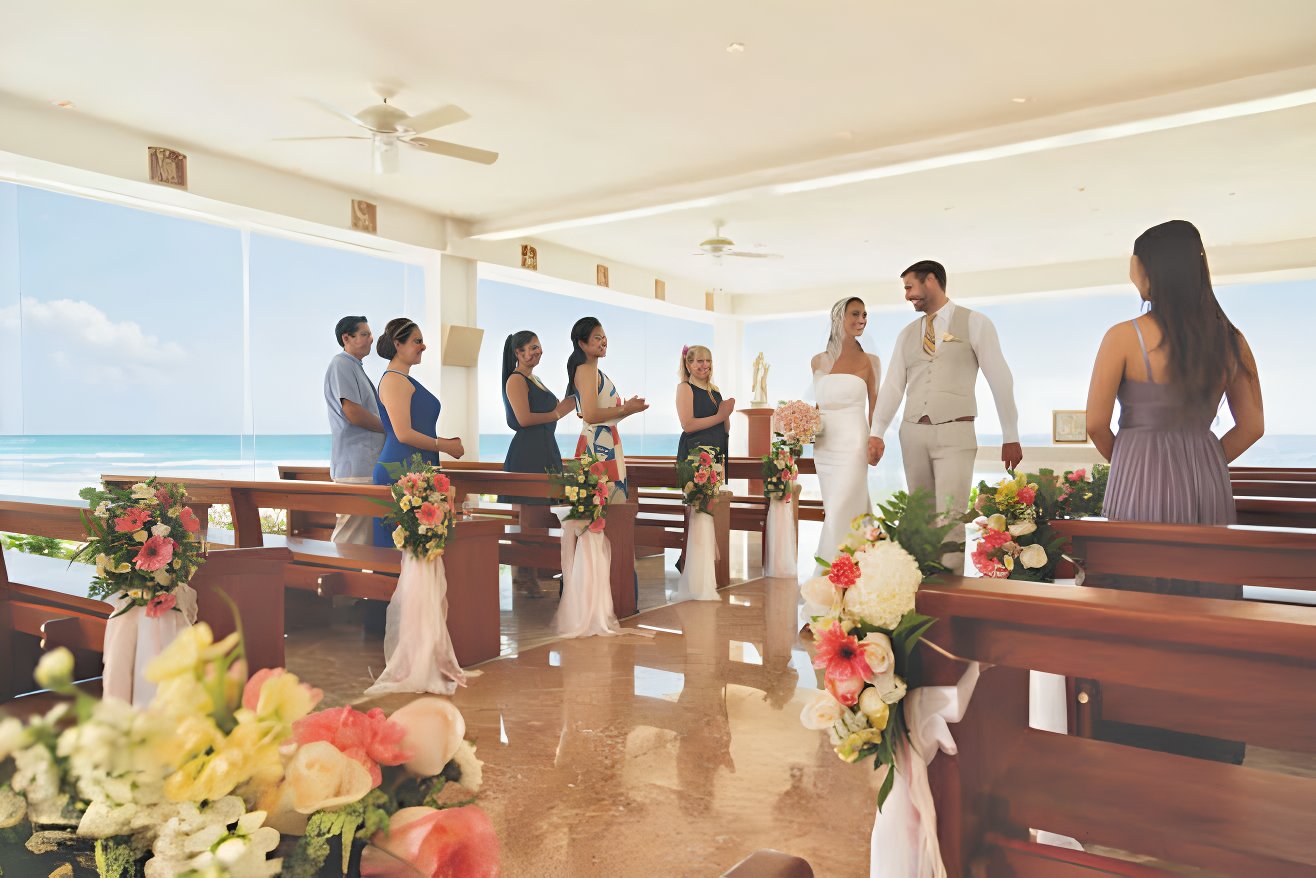 You've probably heard terms like "minimony" and "micro wedding" get thrown around more recently. We're here to report that mini wedding planning covers both styles. Let's dive into each lovely ceremony type:
Minimony: up to 10 people
Microwedding: up to 30 guests
Mini Wedding: up to 50
A mini wedding is a ceremony with fewer than 50 guests that includes all the typical wedding elements but on a smaller scale. It usually lasts a few hours and includes the ceremony, a reception, and entertainment. Mini weddings aren't a new concept, but they're becoming more common as couples prioritize the experience of their guests.
Why should I host a mini wedding in the Mexico-Caribbean?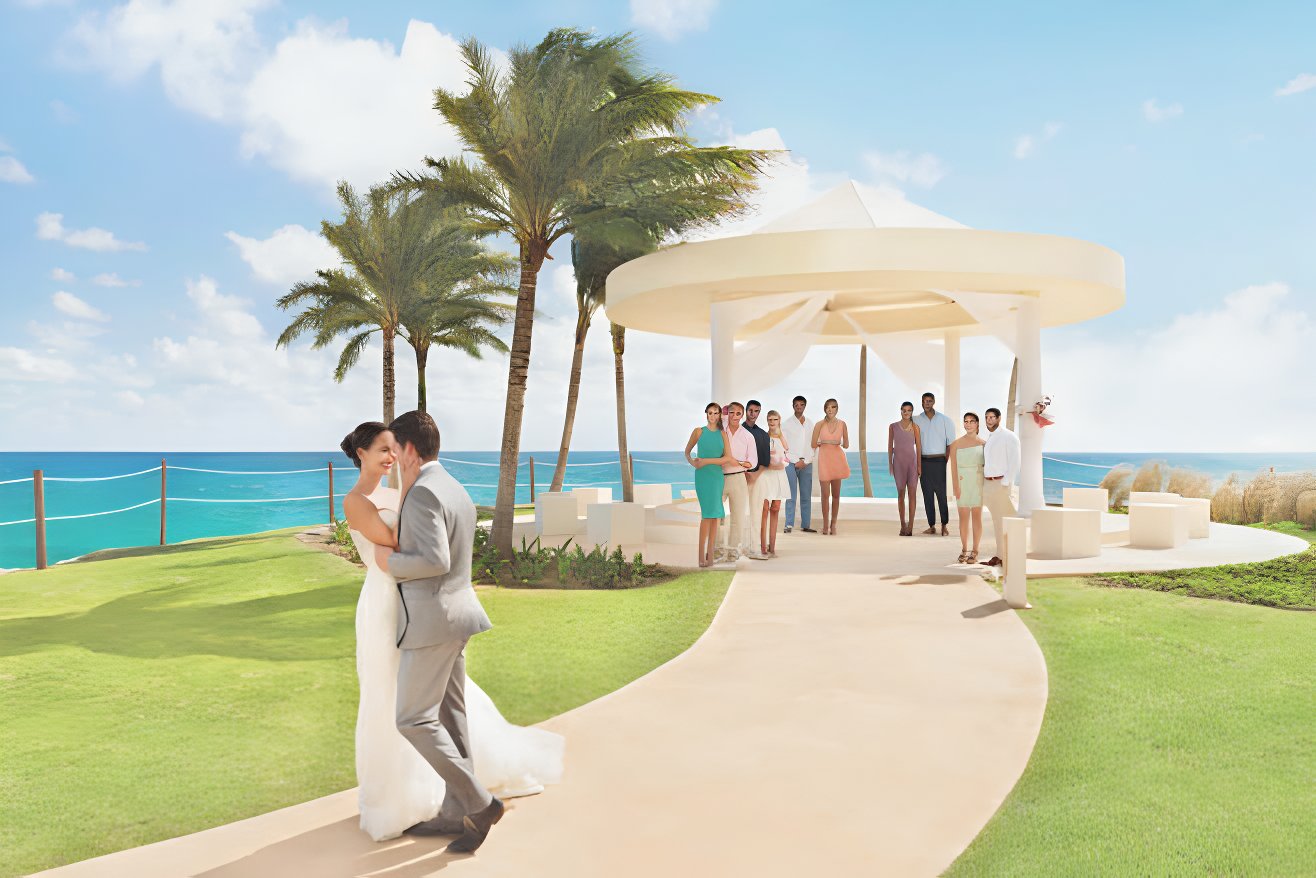 Here's the kicker: mini wedding planning at a Mexico-Caribbean resort is both all-inclusive and affordable. Domestic weddings, while closer to home, usually involve searching high and low for vendors and caterers, driving up your budget to lofty heights. On the contrary, mini-destination weddings at five-star hotels automatically include the following vendors and services:
World-Class Catering
Customizable Wedding Packages
On-Site Wedding Coordinator
Trusted Florists and Aisle Designers
We could go on and on, but your thumb would probably get tired from scrolling. We'll sum it up. Along with complimentary benefits from resorts like Hyatt Ziva Cancun and Panama Jack Cancun, a mini wedding in paradise guarantees perks that you'd most likely pay much more for stateside.
No one wants to spend more cash than needed. Hosting a mini wedding in the Mexico-Caribbean solves that issue, enabling you to build your preferred budget and take advantage of all-inclusive luxury.
That's great! But where can I host a truly secluded resort mini-wedding?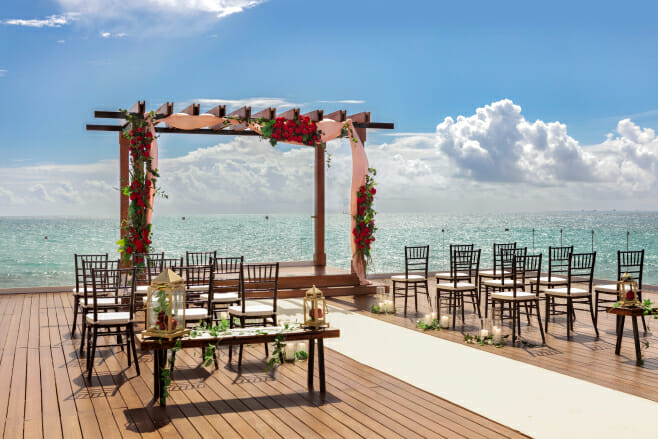 We're so glad you asked. At a variety of our Destify Top Resorts, you can find oceanfront venues built specifically for mini weddings. All with unique natural surroundings and unforgettable tropical bliss. These flawless ceremony spaces are the perfect locations to consider while planning your mini-wedding.
Royalton Negril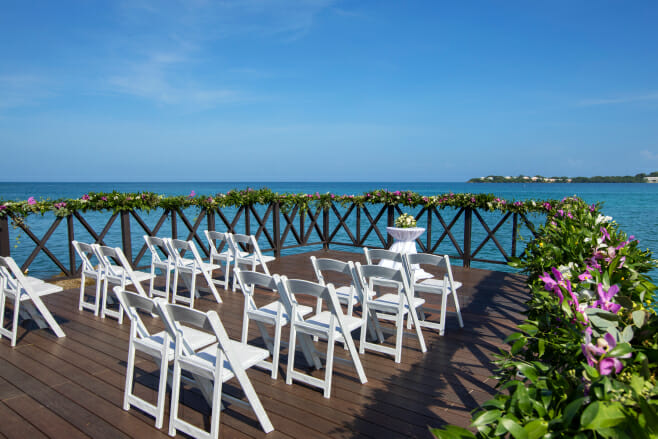 Location: Negril, Jamaica
Venue: Ocean Pier
Max Capacity: 30 guests
Ever wanted to bring that boardwalk vibe to your ceremony without the hassle of other travelers? Royalton Negril has just the thing for you. Extending its sturdy planks into the Caribbean, the property's Ocean Pier accommodates no more than 30 guests max, delivering a truly secluded mini wedding away from the sights and sounds of resort life. Let the glorious wisps of ocean breeze waft through the air, as you and your guests take in the finest, up-close seascapes in Jamaica. You can practically wave at the ocean wildlife below!
Majestic Elegance Costa Mujeres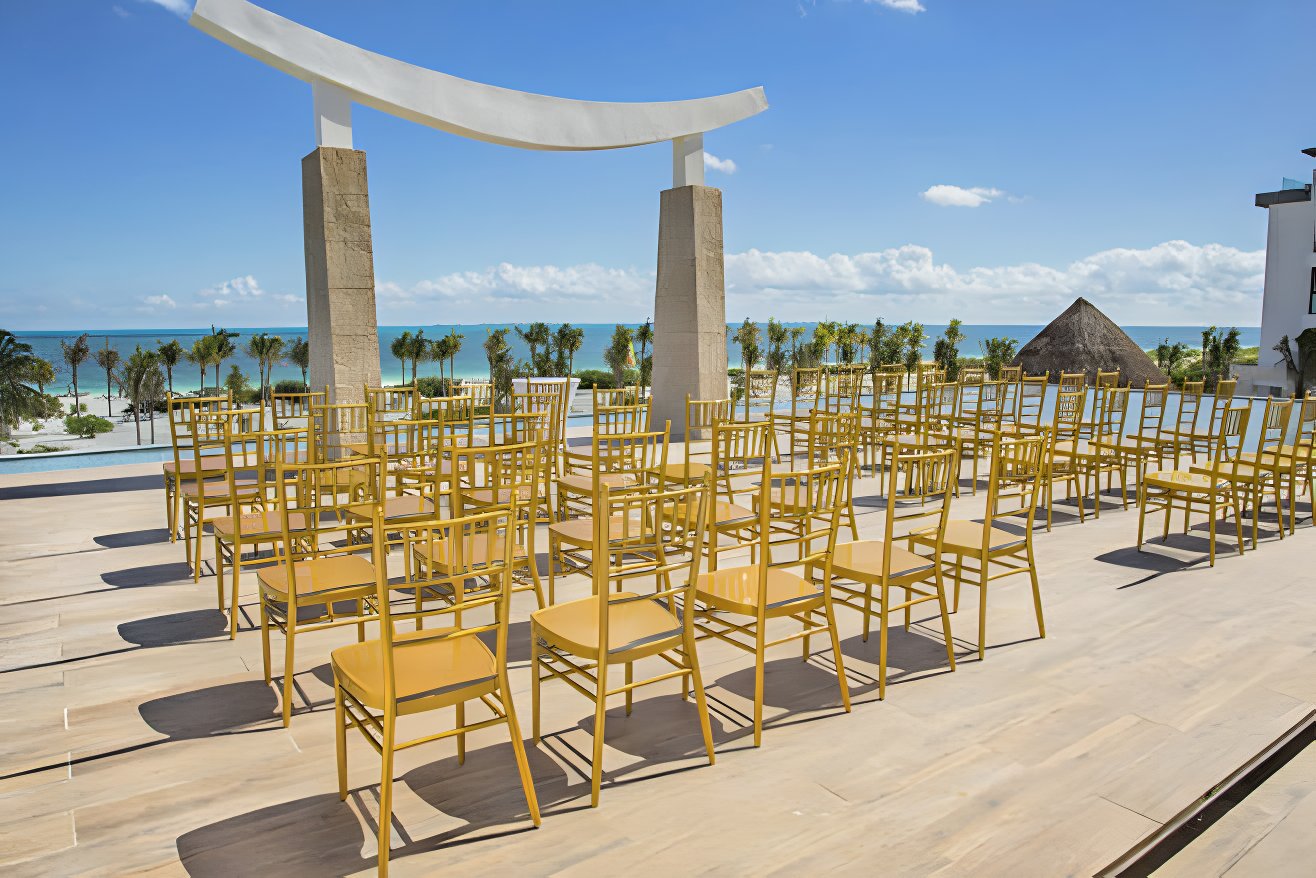 Location: Cancun, Mexico
Venue: Sky Wedding Gazebo
Max Capacity: 50 guests
Every all-inclusive resort has its gem. The Sky Wedding Gazebo at Majestic Elegance Costa Mujeres is one of two. But what sets it apart from its counterpart? Two words: positioning and intimacy. Surrounded by a U-shaped infinity pool, set atop the resort's highest rooftop, the Sky Wedding Gazebo graces each mini wedding with Cancun perfection. From its iconic archway offering a gateway to the turquoise Caribbean in the distance, to its handcrafted aisle additions, the venue is perfect for couples seeking a contemporary matrimony experience with all the class.
Dreams Vista Cancun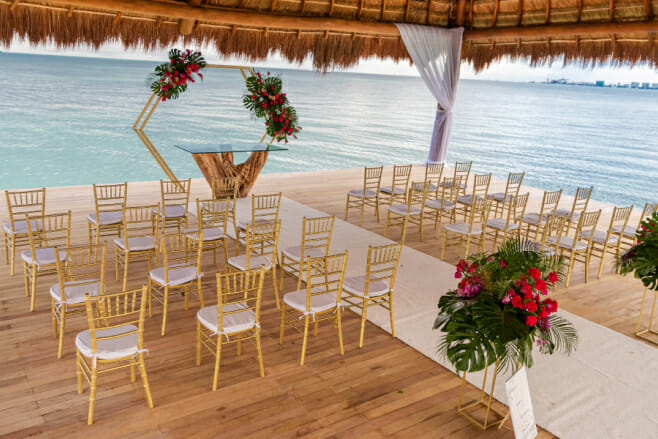 Location: Cancun, Mexico
Venue: Ocean Deck Palapa
Max Capacity: 50-150 guests
You've been to Royalton Negril's Ocean Pier. Are you ready to become even closer to the sea? Look no further than Dream Vista Cancun's Ocean Deck Palapa. A palapa-style enclosure, the Ocean Deck Palapa prospers a short stroll away from the shore. Awaiting your wedding party at the end of a wooden walkway, the venue is a solid option for guests desiring a unique downsized ceremony. It's already popular amongst newlyweds, book your spot before it fills up!
Hyatt Ziva Cap Cana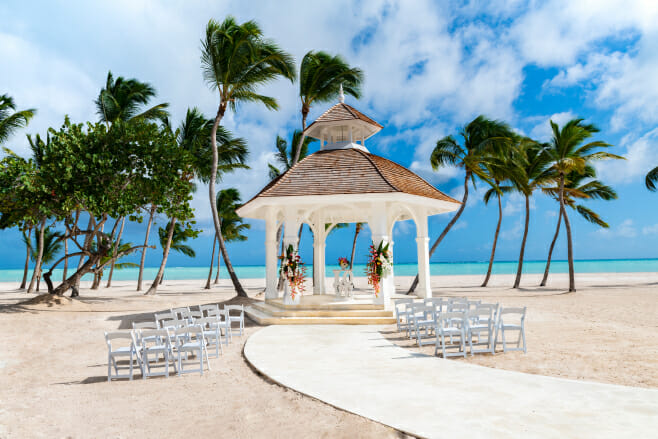 Location: Punta Cana, Dominican Republic
Venue: Ziva Beach Gazebo
Max Capacity: 80 guests
Who knew that a little East Coast flair could go a long way? Featuring New England-styled masonry, the Ziva Beach Gazebo at Hyatt Ziva Cap Cana channels the rustic charm of mini weddings, all while delivering a lavish ceremony like no other. At its prime location on the pristine Juanillo Beach, the gazebo is actually built to accommodate smaller guest lists. No matter how you configure your seating chart, you'll always find the best views and seascapes.
Want to discover more all-inclusive properties? Follow the button below and view our Destify Top Resorts: