Every Mexico wedding deserves an entertaining array of excursions to complement the magical splendor of your special occasion. Fortunately, you don't have to look hard to find the perfect off-site activity. In fact, your favorite adrenaline-pumping adventure might await just steps from your suite! Get your running shoes and swimsuit ready to go, we're touring the best excursions to book for your Mexico destination wedding:
El Arco – Los Cabos, Mexico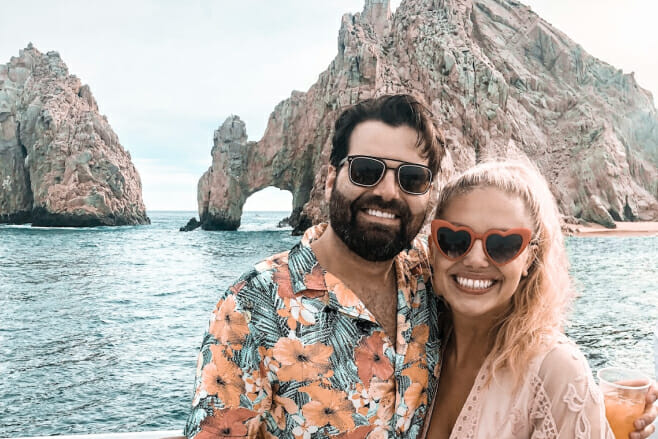 Want to celebrate your love at the "end of the Earth"? El Arco is the spot for you. Set among turquoise Pacific waters, El Arco is a natural rock formation off the coast of Los Cabos known for its distinctive arch. Here's where your wedding album can really take off. While you might not be able to get a full session with your bridal party, take a page out of Chad and Hillary's book. After a day of whimsical festivities, the couple and their guests took advantage of the landmark, snapping a few quick visually-striking photos.
That's not all El Arco has to offer. Lovers Beach prospers as a remote destination where tourists and wedding guests can, for a moment, enjoy their own personal island. Complete with golden sands and endless sunshine, this secluded beach guarantees the perfect detour to your Mexico destination wedding excursion.
Recommended Resorts:
Zip-Line – Los Cabos, Mexico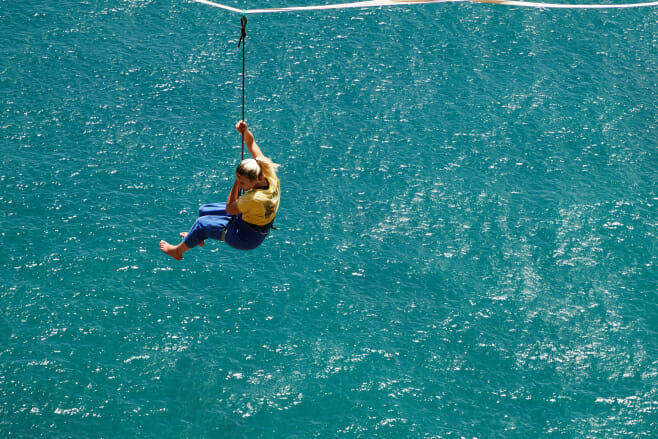 Mexico has some of the best zip-lining courses in the Caribbean, with picturesque canyons and lush jungles creating your own playground. Soar through the balmy tropical air with the support of fully qualified zip-line instructors. Booking a zip-line tour is simple because each company allows guests to reserve sessions in advance and pay at the spot. You can even book directly from your wedding resort's main lobby!
Recommended Resorts:
ATV Tours – Cancun, Mexico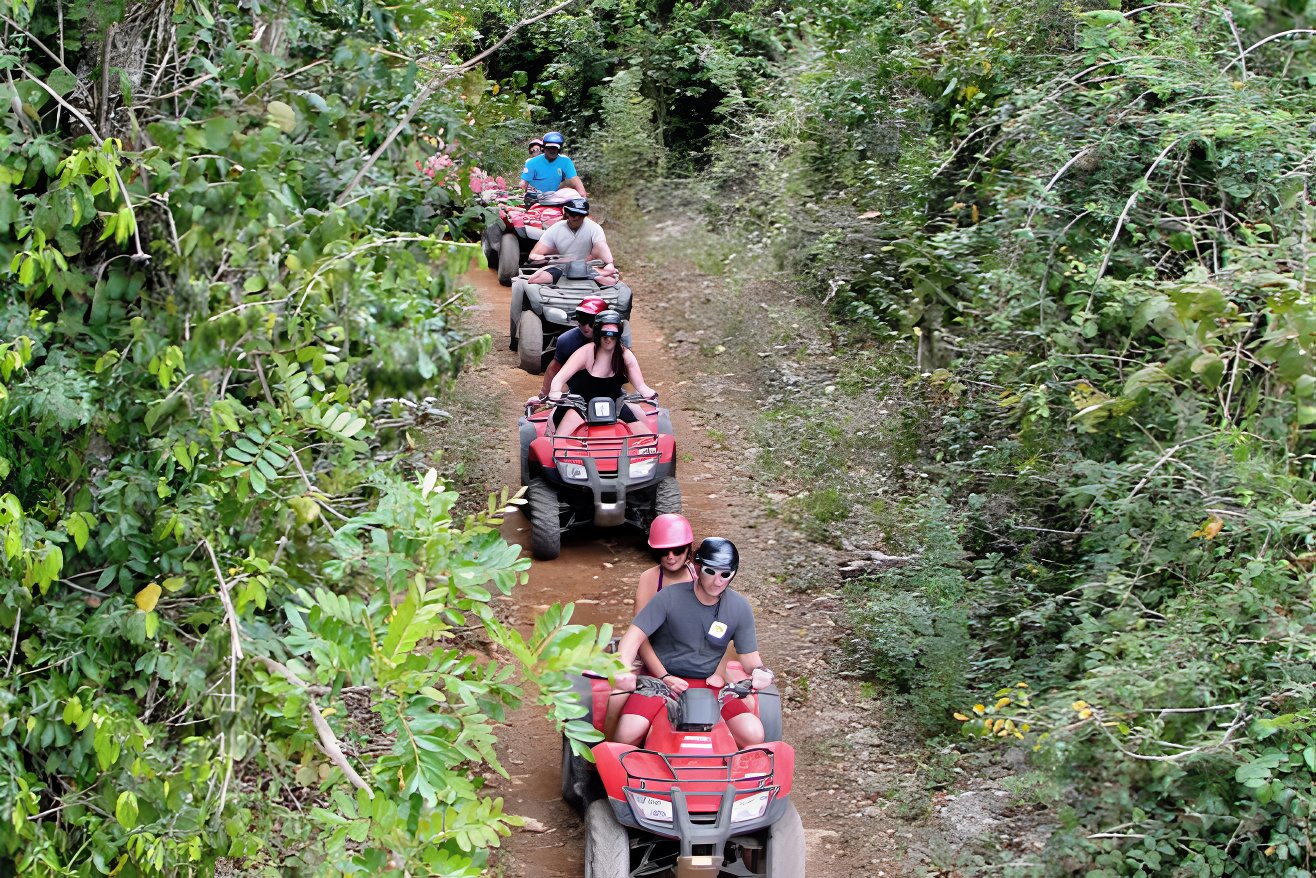 Start your engines! It's time to channel your inner Mario Andretti and speed through the popular ATV Tours of Cancun. Okay, maybe not speed through the courses but navigate around meticulous natural obstacles. From first-time riders to all of your Evel Knievels out there, Cancun's ATV tours provide informative tutorials and guidelines to ensure a safe adventure. Choose from a variety of sprawling twists and turns that'll give you and your guests a heart-racing tour of the Mexico jungles. Who knows, you might even stumble upon a refreshing cenote!
Recommended Resorts:
Majestic Elegance Costa Mujeres
Cenotes – Riviera Maya, Mexico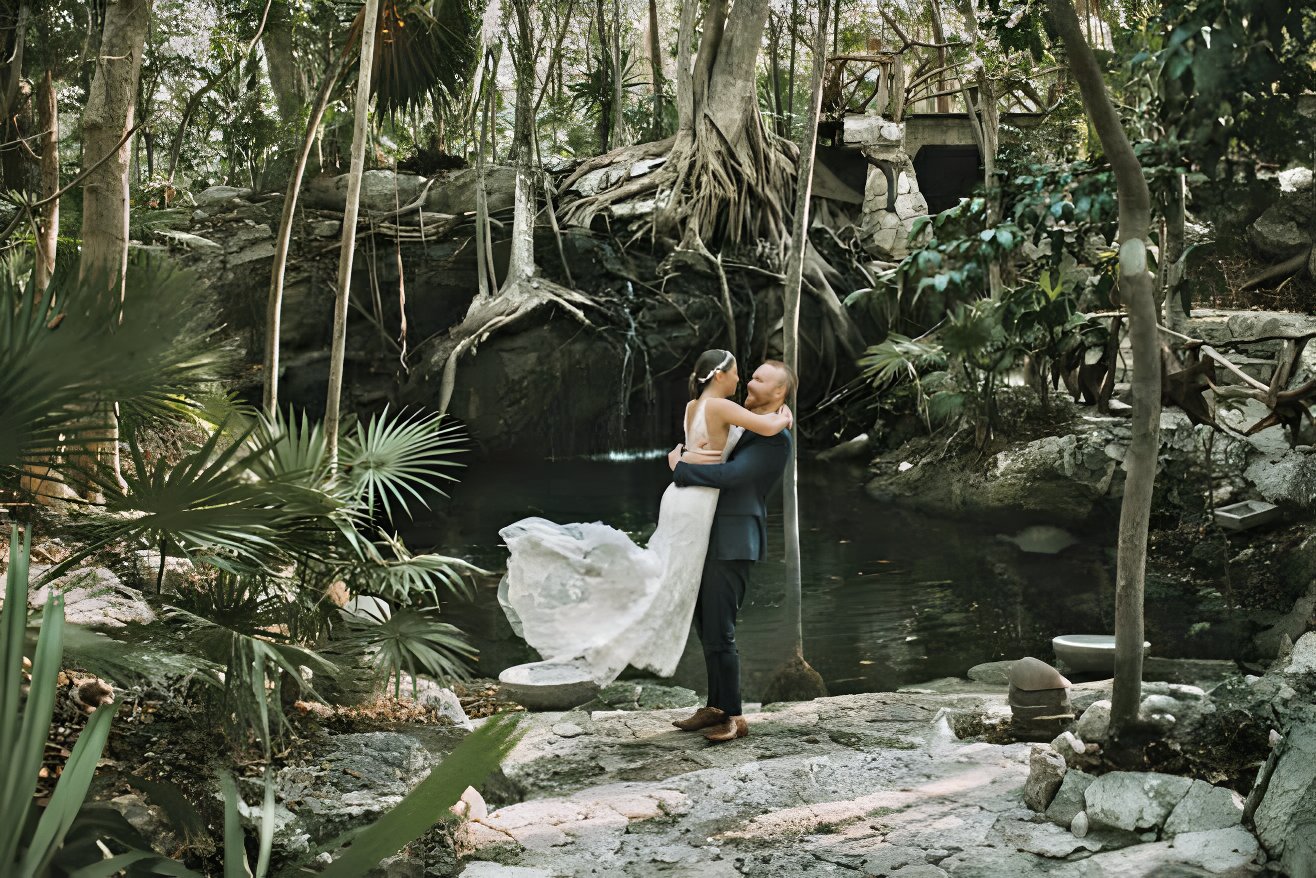 Speaking of cenotes, dip your toes into the freshest waters of Riviera Maya. Scattered throughout the Yucatán Peninsula, cenotes are cavernous pools of fresh water surrounded by gorgeous limestone rock-facings and jungle scenery. Cenotes are more than sightseeing destinations. They're the perfect places to take refreshing swims and fill up your camera roll (with the best Mexico destination wedding photography, wink wink). With many of our top resorts offering cenotes 15 minutes away, becoming one with nature has never been easier.
Recommended Resorts:
Tulum Ruins – Riviera Maya, Mexico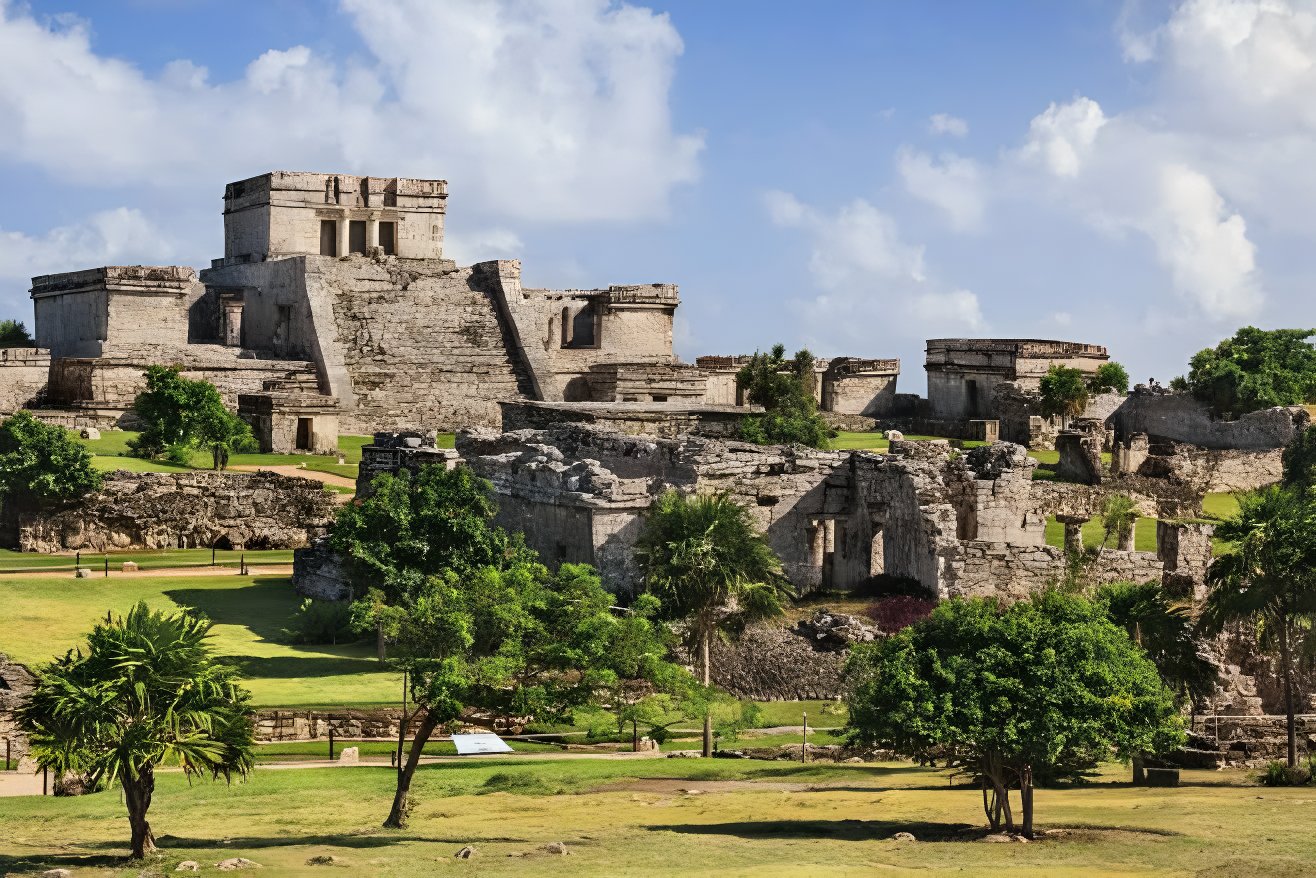 Time machines definitely exist, and they're just a short distance from Tulum's downtown area. The Yucatán Archaeological Zone of Tulum, which is adjacent to the beachfront haven, welcomes visitors to awe-inspiring Maya ruins that sprawl the shoreline. Guests can view historians and archaeologists at work, as well as the intricate framework of old structures, at an ongoing archaeological dig.
From magnificent step pyramids like El Castillo adorning the sky to spacious plazas, visitors can immerse themselves in a historical age of societal advancements. Your hunger for adventure will be quenched in just ten minutes from the beautiful Dreams Tulum wedding resort.
Recommended Resorts:
Isla Mujeres – Cancun, Mexico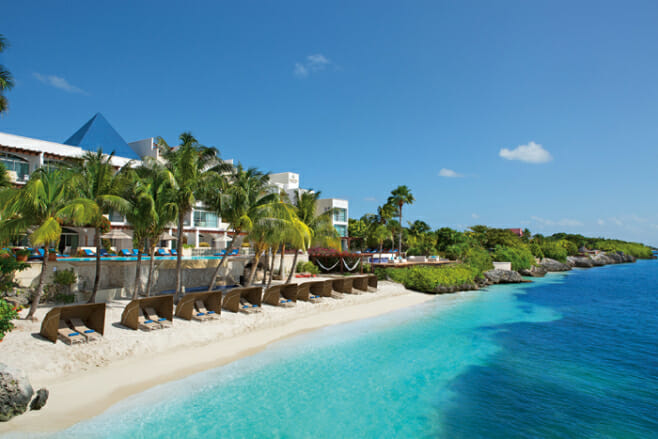 Come sail away, come sail away to Isla Mujeres! Your Mexico destination wedding doesn't have to be limited to your resort. Yes, we all love partying it up with fellow travelers in the Hotel Zone. But sometimes we just want to celebrate in an exclusive paradise. Located a short sail from downtown Cancun, Isla Mujeres provides a bevy of adult-friendly establishments that'll take your wedding week to the next level.
Recommended Resorts:
Want a resort to go with that excursion? Follow the button below to discover our top Mexico wedding properties: