The hardest part of any wedding planning process is actually the most engaging and fun part. Choosing a destination wedding location includes a lot of internet research, several cups of coffee, and an exciting set of all-inclusive resorts. Need that classic beach wedding with a Pacific Ocean seascape? Or want a unique garden ceremony full of lush tropical flora? Trust our time-tested process below to find the perfect venue and property:
Book a wedding specialist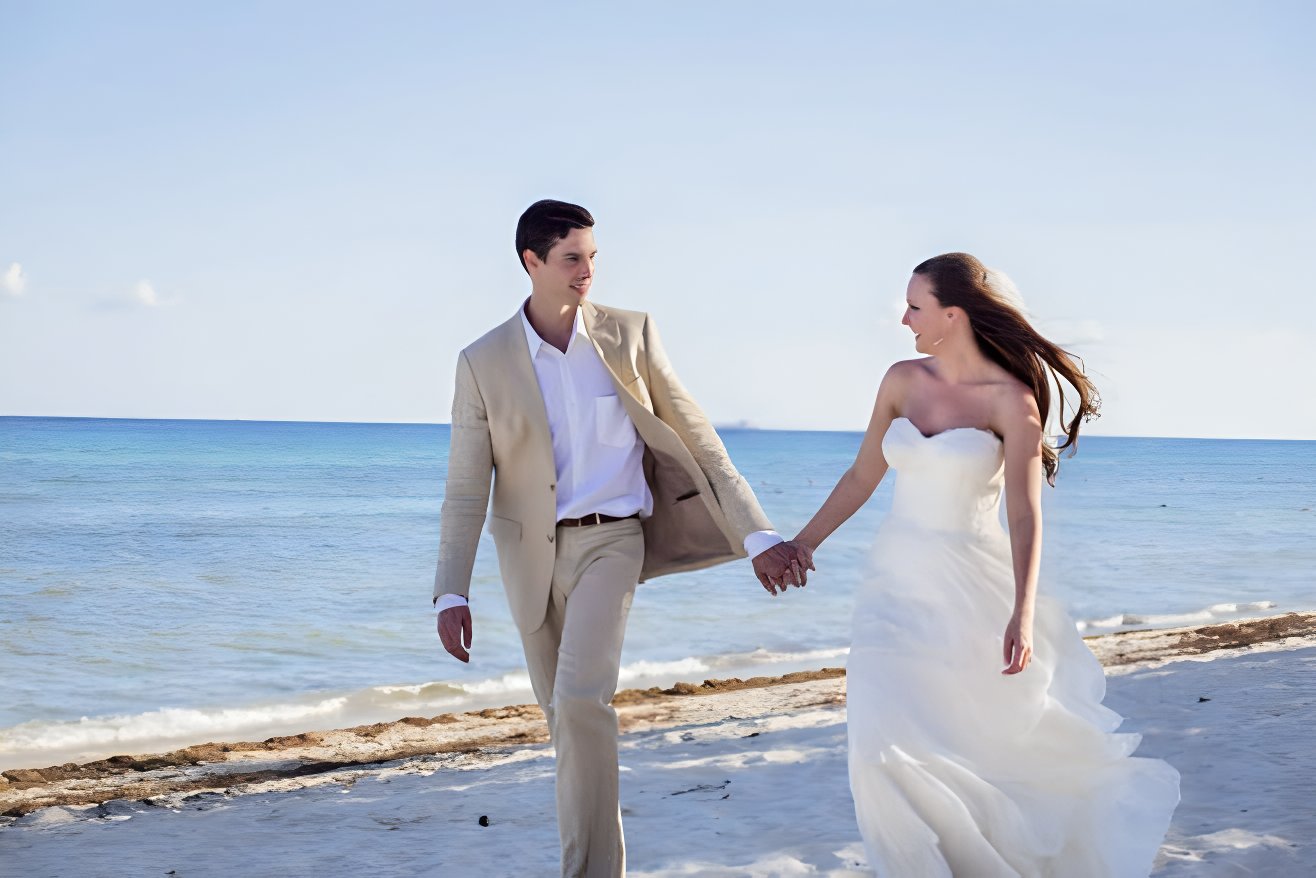 It's tempting. The idea of looking back years from now and "I planned my entire destination wedding myself," sounds pretty impressive. But take it from us, book a Destify wedding specialist, we're here to help. The destination wedding planning process is a long and winding road that requires some guidance. But who better to ask for advice than a seasoned professional? With years of experience, our Destify travel experts make planning your forever after simple and free. That's right! At no additional cost, you can choose your destination wedding location, figure out the right budget, and host the ceremony of your dreams.
Figure out your budget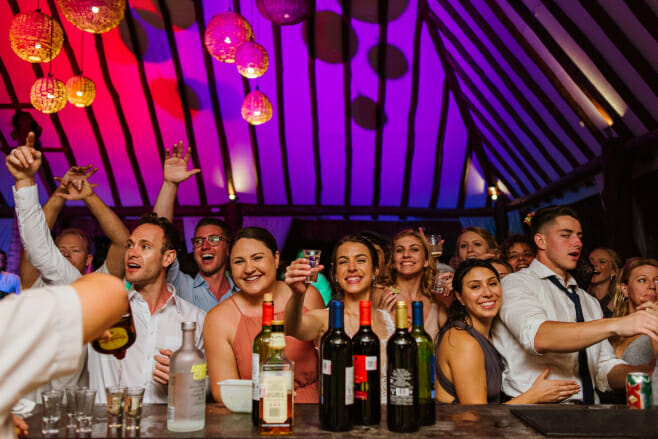 Ah yes, everyone's favorite part of wedding planning: the budget. While the lavish accommodations and gleaming infinity pools might seem intimidating, your ideal destination wedding location might actually save you money! And here's how. With tools like our Destination Wedding Cost Calculator, you can manually adjust your budget via handy sliders and algorithms.
Want to host a Jamaica destination wedding with an open bar and 20 guests? The calculator takes care of that. Feeling extra luxurious? Just edit the info and let the free tool do its magic. After playing around with the calculator, it's time to reach out to a real representative. With our knowledge of every resort chain's wedding packages and accommodation rates, you'll be able to secure your wedding date in less than 24 hours!
Here are a few resort options and wedding packages of varying costs:
Dreams Tulum: Free – $11,999
Hyatt Ziva Cancun: Free – $10,426
Majestic Elegance Punta Cana: Free – $1,750
Do you want to bring the kids or leave them at home?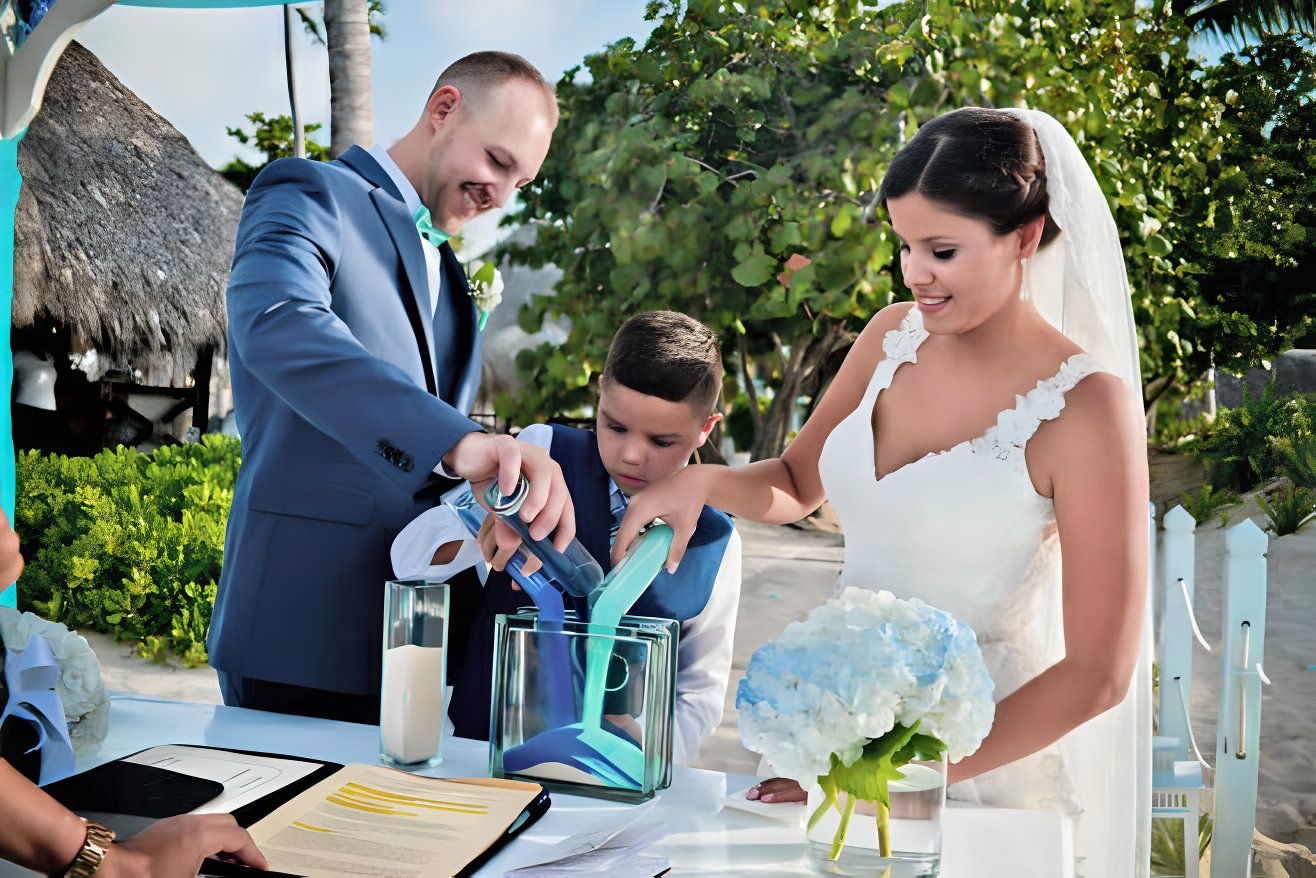 Family-Friendly vs. Adults-Only. Another battle for the ages. Realistically, you won't find much difference between the two types of properties in terms of amenities and accommodations. However, you'll discover that adults-only resorts mean adults-only. Booking an exclusive wedding without having to share space with vacationing families? Sounds like a dream to some. Decide this detail early in the planning process, and you'll pinpoint your destination wedding location and guest list sooner.
Family-Friendly
Adults-Only
Ask yourself: Where is the best place to host a destination wedding?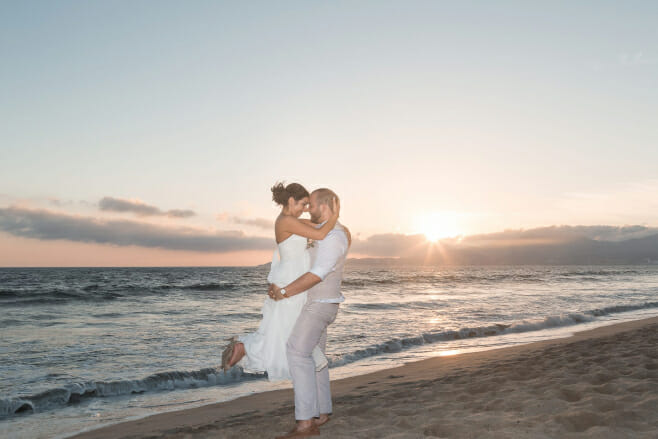 Now, that's a fun yet challenging question to answer. But we're not going to cop out and say "well, every place is the best place to host a destination wedding." Between Mexico and the Caribbean nations, you can't go wrong with choosing any of our Destify Top Resorts. While we all wish we could hop on a plane and check out a destination wedding location ourselves, it's not realistic for many couples. Trying to narrow down the resort list? Take advantage of our free resort guides and wedding tools to tour our top properties from home.
Your Wedding Forecast: Rain or Shine?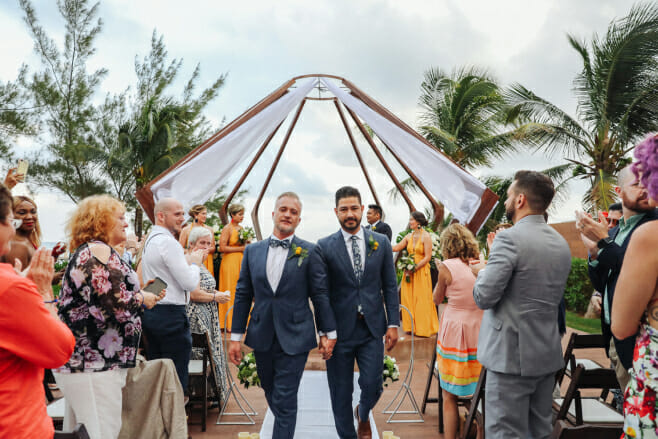 The resorts will vary based on the season you visit. High season is the busiest part of the year, low season is the quietest, and shoulder season falls somewhere in between. The time of year and season you choose affects and correlates with costs. The resort's amenities, from beach and pool area availability to restaurant reservations, will change depending on how busy the resort is. During the slower months of the year, some resorts even offer free packages. Weather patterns vary by region and season, but it's vital to remember that some places are hot all year!
And there you have it. Go forth and find your dream venue! Okay yes, there's still research to be done. But finding your ideal destination wedding location can be one of the most fulfilling parts of the process. Always remember: you're not alone in this, and trust your instincts. You'll find your sun-laden sanctuary faster than you can say "I do."
Want to explore how to plan a destination wedding for free? Follow the button below to view our informative guide, How to Plan a Destination Wedding: