There's no shame in admitting it: you might not want to invite children to your destination wedding. And that's okay! If you're seeking a truly exclusive getaway and a week of romance, then look no further than Destify's top adults-only resorts. Whether you're searching for a haven away from the downtown hub or a bass-pumping oceanfront powerhouse, here are some of our top picks for adults-only wedding properties:
Breathless Punta Cana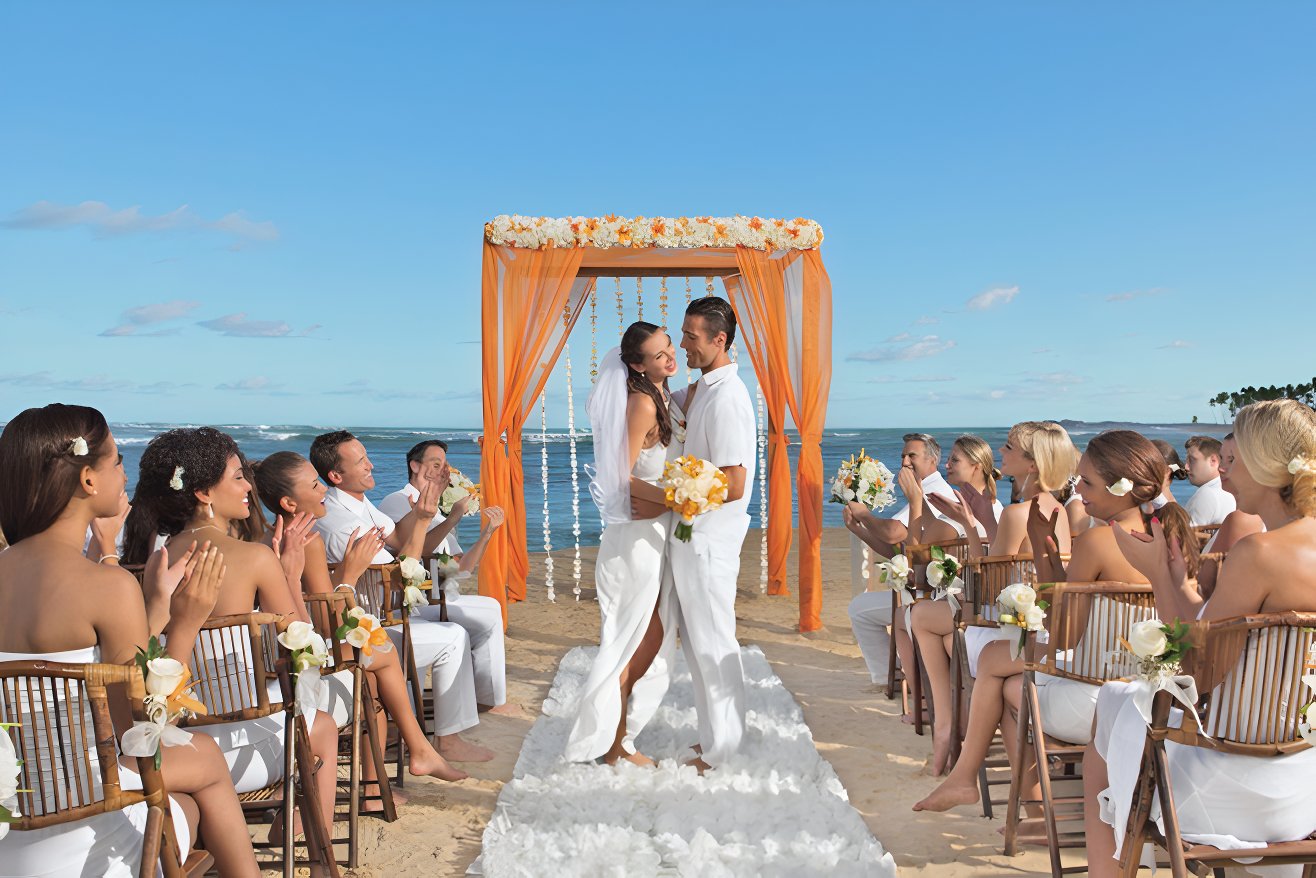 Settled in Punta Cana's Uvero Alto area, this adults-only resort is the epitome of luxury and excitement. A Breathless Punta Cana wedding makes it easy to wind down and relax with your wedding guests with secluded palm tree-filled beaches that include waiter service, and 8 pools to soak up the sun, including a multi-level freestyle pool. You also get the chance to join the group at the monthly themed events, topless pool sections, and exciting nightlife with some high-energy fun! The Caribbean climate of free flow will help make your destination wedding as fun as you want.
Breathless Cabo San Lucas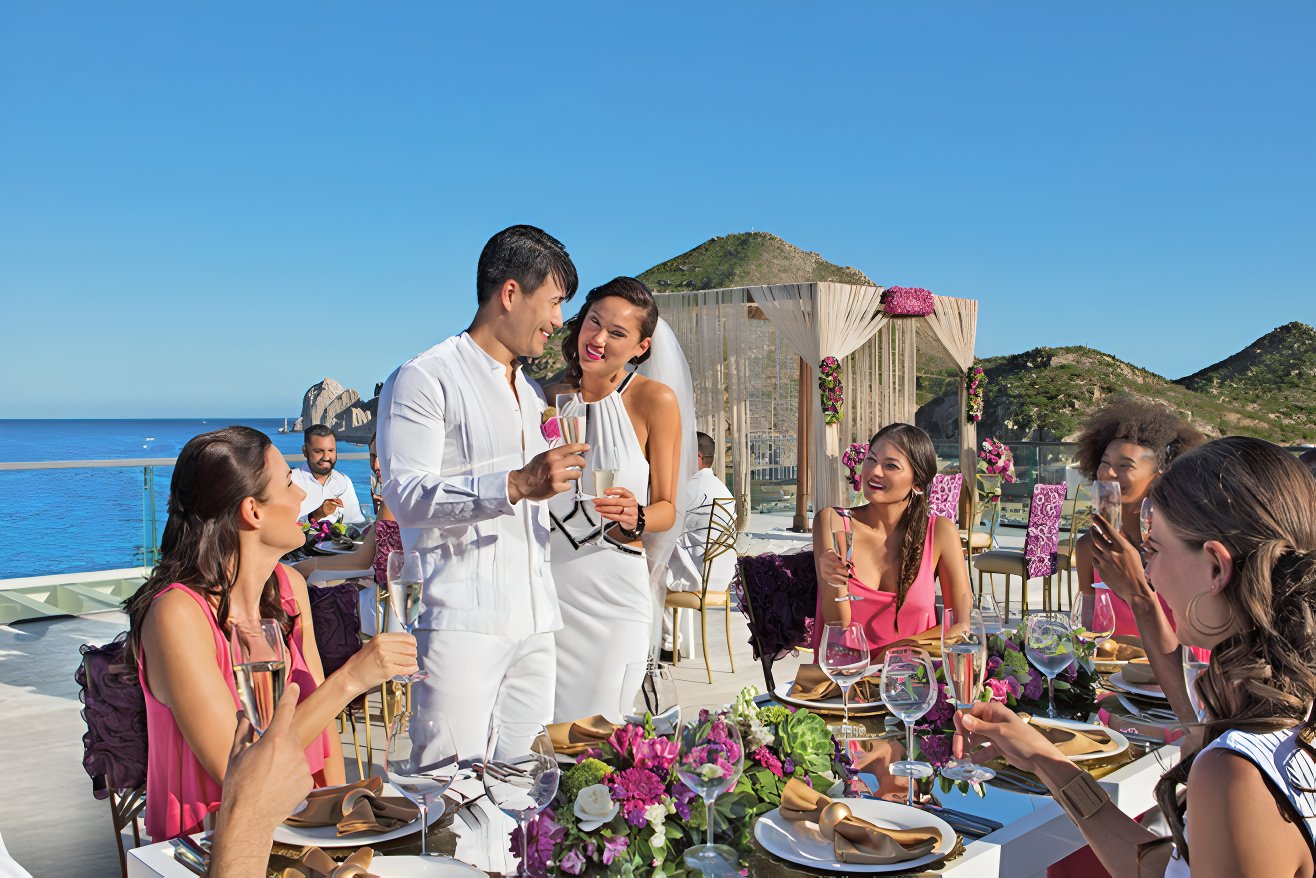 At the end of the Cabo San Lucas boardwalk, relaxing on the edge of El Medano Beach, this stellar adults-only resort invites guests to enjoy exclusive relaxation and the finest all-inclusive nightlife. A Breathless Cabo San Lucas wedding provides non-stop entertainment for an exciting and exotic ceremony with dazzling restaurants that offer world-class cuisine. Make sure to catch a sunset cruise at the neighboring marina! Plus, should you choose to leave the resort, you're just minutes away from the downtown area.
Secrets Cap Cana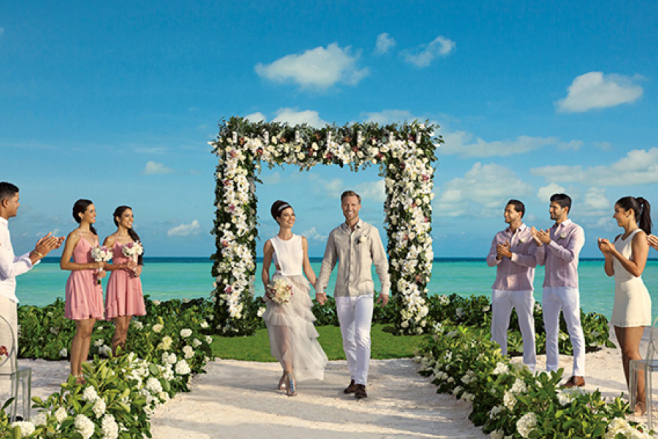 In an exclusive gated community of beautiful Punta Cana, where adults can let loose and enjoy romance, the brand-new Secrets Cap Cana resort is a great resort for a wedding destination. The ocean views will take away your breath from the second you reach the lobby, and the sands of Juanillo beach also draw similarities to crystalline candy. To ensure your special day is truly unforgettable, a Secrets Cap Cana wedding has all the essential elements.
UNICO 20°87°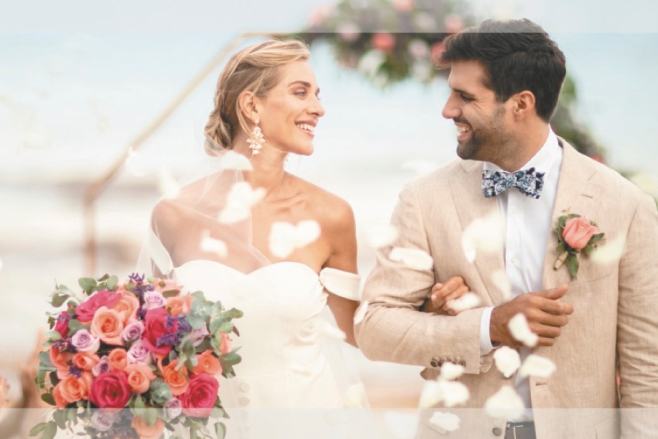 Local inspiration is used by the high-end UNICO 20°87° adult-only resort to draw international audiences. Your destination wedding could draw on the "no-itinerary-necessary" slogan of the resort, where excursions are included, and each inch of the resort offers a spectacular view. Your UNICO 20°87° wedding ceremony could feature decor designed by a celebrity designer, along with delectable cuisine and meticulously crafted suites sure to amaze your guests.
We understand, sometimes you and your guests need an escape from the daily grind of parenthood. And guess what? This is a judgment-free zone. When it comes to your dream destination wedding, if you want an adults-only stay, then you should pursue adults-only resorts. Your exclusive paradise is only a click away and ready to deliver your every need.
Want to view more top-tier wedding resorts? Follow the button below to access our selection of elegant properties: