Let's set the scene: you just found and secured your dream location for your destination wedding. With Destify's help, you scored that pristine beachfront venue, not to mention a luxurious swim-out suite with ocean views and Jacuzzi tubs. After sending out the guest list and getting RSVPs, what's the next step from here? Ah yes, the all-important airfare. Rounding out one of the most essential portions of your planning process, we dive into understanding and booking your destination wedding airfare:
Important Information to Consider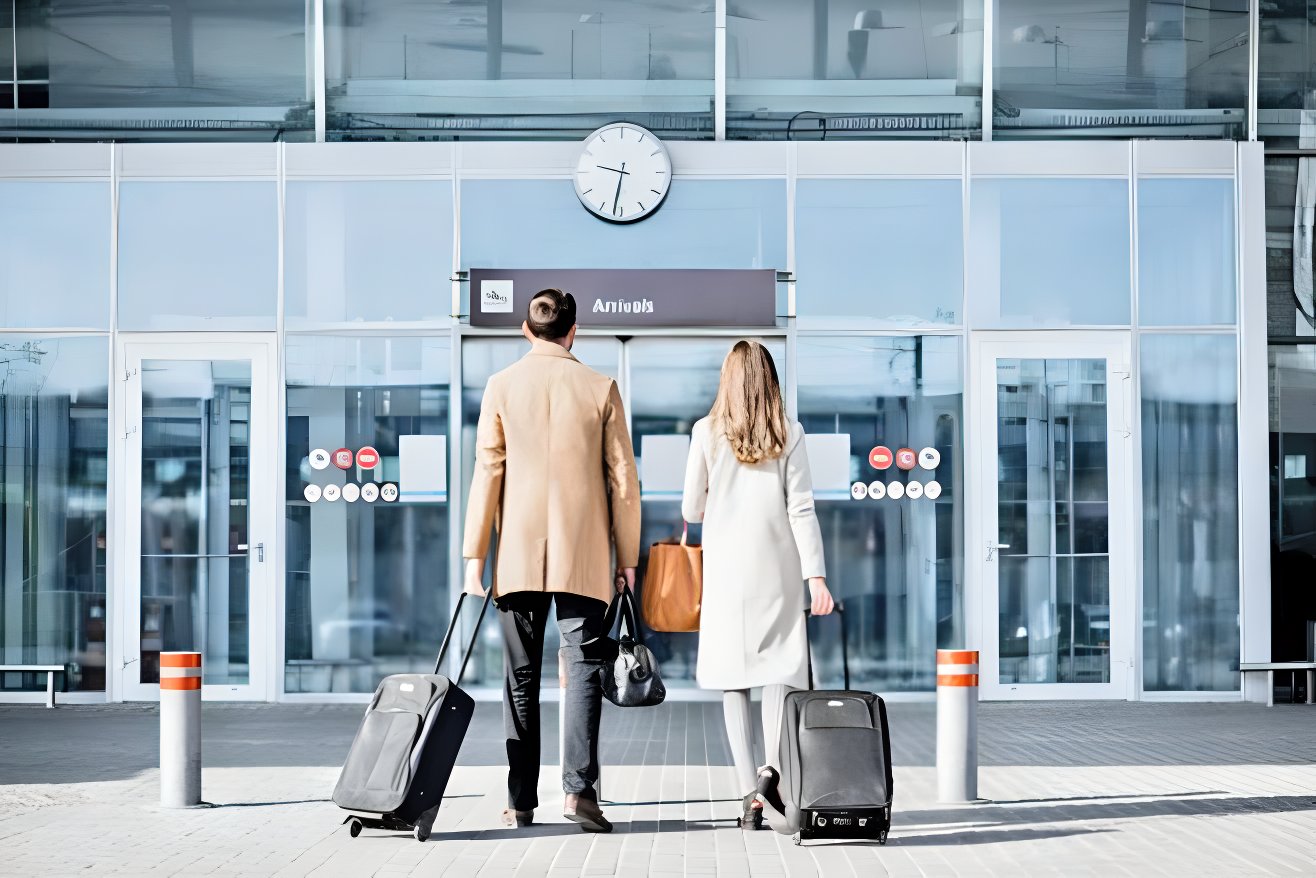 If you've already booked your resort and destination, you've taken care of a crucial first step in on your path to I do. Believe it or not, we do recommend having a city to fly to first before paying for those flights. While researching destination wedding airfare, here are a few basic, yet essential things to keep in mind: 
Resort Location: Be mindful of where your resort is located in proximity to the main airport. Most Mexico-Caribbean international airports are less than 20 minutes from most properties, however, some of those exceptionally secluded hotels might require a longer drive. To better research your resort's location, Your Path to I Do has denoted the closest airports to every property!
Flight Dates: Lest we begin sounding like a broken record, securing your preferred flight dates is perhaps more important than securing that reception photobooth (we're kidding, that's also important). Destify recommends that all couples should plan on flying into their destination at least 3-4 days before the wedding, in order to meet with on-site wedding departments and complete venue walkthroughs.
Flight Times: Listen, we don't like messing with peoples' flight mojo. If you only fly at a specific time of the day, stay the course and book that time…just be mindful of how that might affect that receipt. (FYI: traditionally international flights will have more options flying in the morning or early afternoon)
Guests' Departure Cities and Reservation Payment: As we alluded with resort location in relation to your destination's airport, confirming where you guests are flying in from can further finalize your guest list, as well as affect your budget accordingly.
Flight Costs: Speaking of, let's dive into average airfare costs. In this example, we'll use a few major US cities as our departure city to demonstrate the varying costs you can expect while planning your airfare.

Chicago to Cancun: $250 – $350 per person
New York City to Cancun: $315 – $415 per person
Los Angeles to Cancun: $250 – $450 per person
Miami to Cancun: $235 – $560 per person
Dallas to Cancun: $265 – $515 per person
Disclaimer: it's our hope that our loved ones are willing to make the flight from wherever they are to make it to our celebration. However, it's important to realize that not every person on the initial guest list will make the journey…which is okay!
When it comes to guests that are getting their annual allotment of Biscoff cookies or fun-sized pretzels, you and your partner are not obligated to pay for their airfare. If you are able to, however, it's still regarded as good etiquette to do so – it's up to you!
How Destify Can Help with Destination Wedding Airfare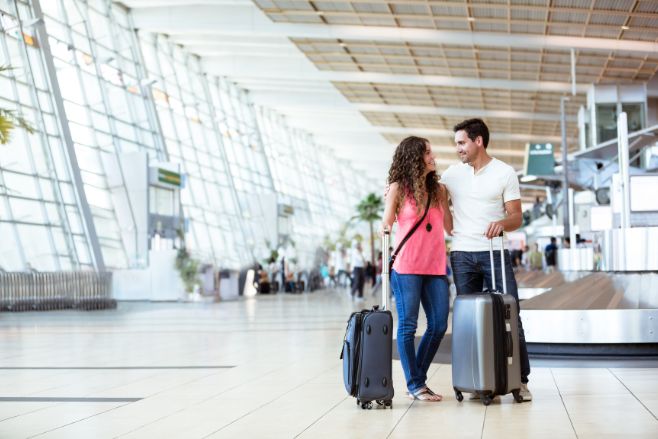 If you are interested in a quote with airfare, we can definitely pull rates for you. Keep in mind that the reservations would have to be paid in full at the time of booking and it would be non-refundable. In order to help find the best quotes for you, we will need the travel dates, departure airport, the number of guests and the preferred room category.
Why room category, you may ask? Well, we at Destify always try to keep your budget in mind throughout the planning process – and we will always make our best recommendations based on your current reservations. For instance, if you've built out the budget just enough to score that Honeymoon Suite, we might recommend more economical airfare options – and vice versa.
Where the (Air)Line Gets Drawn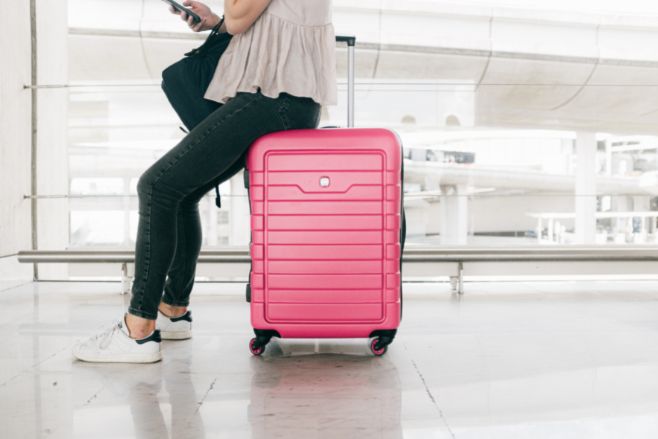 First and foremost, we are a destination wedding agency, not a flight booking agency. While we would love to book your destination wedding airfare, doing so most often is not in your best interest. Simply put: When we bundle your wedding package and book the hotel and airfare together, we do not have the flexibility that booking through the airline directly is able to provide.
The airlines have become much more lenient with changes to flights, with the majority offering free changes and full vouchers in the event that you need to cancel. On the other hand, they do not offer the same flexibility for bundled packages with hotel and airfare combined – meaning booking your airfare separately might be the less risky path. At the expense of opting out of bundled booking, we proactively choose our customer's value and (preferably) stress-free planning process.
We have coordinated thousands of weddings, and in that time we have learned the ONE RULE of destination weddings: even the best-laid plans can change. This is why we specialize foremost on booking the resort, venue, wedding package, and rooms. Simply put? This is the route with the most flexibility for our wedding couples.
What We Recommend for Your Destination Wedding Airfare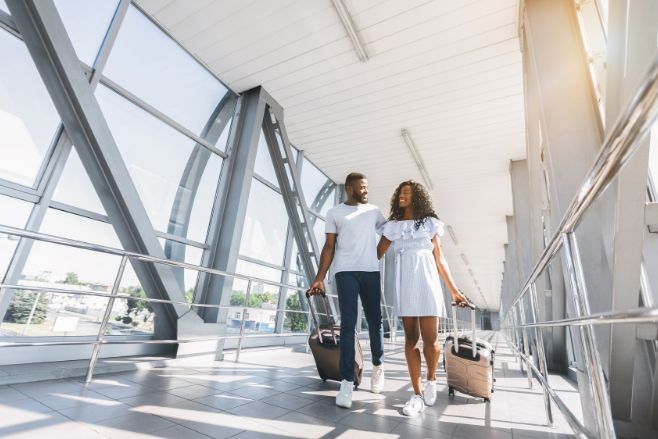 Our recommendation? Review our booking basics, book your flights 6 months out (as it offers the best pricing with ample time for changes), and trust your gut. At the end of your day, you should reserve flights that agree with your budget, timing, as well as your guests' plans. If you have any questions regarding flight rates, don't hesitate to ask a Destify Booking Coordinator, but keep in mind that they are not in charge of bundling your airfare with the rest of our services.
In the meantime, take a look at our top flight search engines, and get ready to fly!
Google Flights
Agoda
Kayak