It's official: after a dip due to COVID-19, destination weddings have made a comeback! Planning a destination wedding can be daunting, not least of which is trying to understand wedding package prices and inclusions. With so many variables, it's no wonder that couples often feel overwhelmed when trying to get a handle on their budget.
Planning a wedding is a joyous and exciting time, but it can also be overwhelming, especially when it comes to budgeting. One popular option for couples looking to create a unique and memorable experience is a destination wedding. However, the cost of a destination wedding can vary greatly depending on a number of factors.
From travel expenses to venue fees and everything in between, it's important to have a clear understanding of what to expect in terms of destination wedding prices. In this blog, we will provide you with all the information you need to navigate the world of destination wedding pricing and make informed decisions for your special day.
The good news is that we're your resident destination wedding package experts! We've helped thousands of couples pick their perfect destination wedding package.
Keep reading to learn everything you need to know about destination wedding package prices!
What Is a Destination Wedding Package?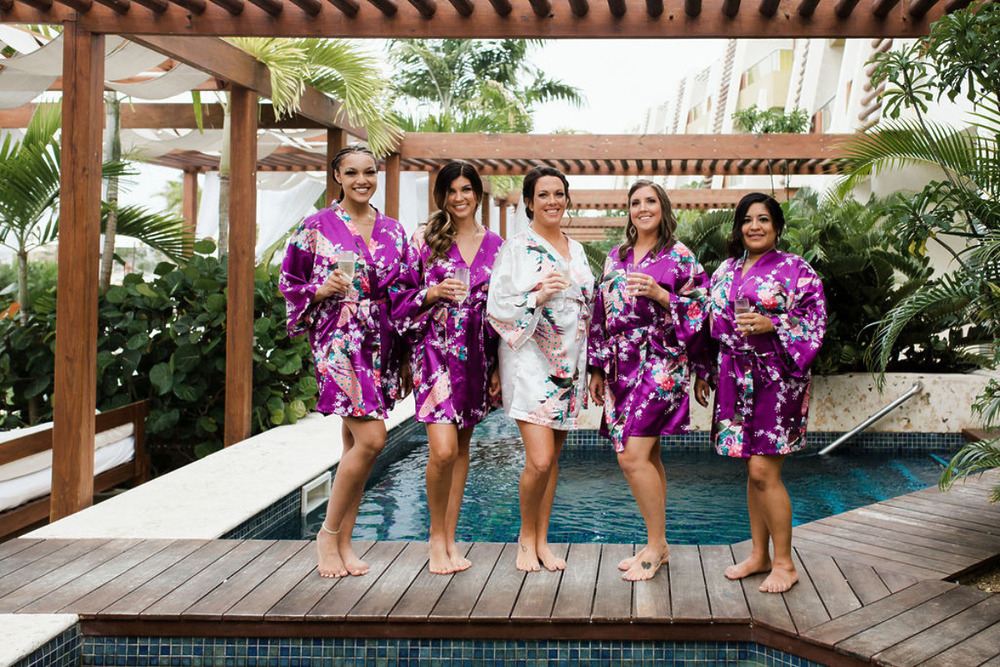 A destination wedding package is an all-inclusive package offered by resorts and hotels in popular wedding destinations. It typically includes everything a couple needs for their wedding ceremony and reception, including venue rental, catering, decorations, and sometimes even the services of a wedding planner.
Destination wedding packages are often tailored to the specific needs and preferences of the couple so that they can choose from various options, such as different ceremony locations, reception venues, and menu choices. Many packages also offer additional amenities and activities for the couple and their guests, such as spa treatments, tours, and recreational activities.
One of the most significant advantages of choosing a destination wedding package is that it can simplify the wedding planning process for the couple. With everything included in the package, they don't have to worry about coordinating with multiple vendors and suppliers and can instead focus on enjoying their special day. Additionally, the resort or hotel staff are usually experienced in planning weddings and can offer guidance and support throughout the process.
It's important to note that the cost of a destination wedding package can vary depending on the destination, the level of luxury, and the number of guests. Couples should also consider additional expenses such as travel and accommodations for themselves and their guests. However, for couples who are looking for a stress-free and unique wedding experience, a destination wedding package can be a great option.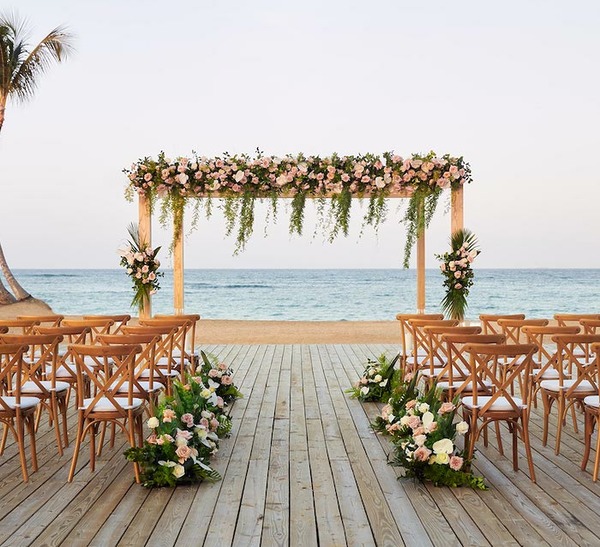 Factors That Impact Destination Wedding Prices
Factors that Impact Destination Wedding Prices
When it comes to destination weddings, there are several key factors that can impact the overall cost. It's important to consider these factors when setting your budget and making decisions for your special day.
1. Location: The destination you choose will have a significant impact on the price of your wedding. Popular wedding destinations such as Hawaii or Italy may come with a higher price tag due to their popularity and demand.
2. Guest Count: The number of guests you invite can greatly influence the cost of your destination wedding. More guests mean more accommodations, meals, and transportation expenses, so keep this in mind when creating your guest list.
3. Venue: The venue you choose can range from a beachfront resort to a rustic vineyard. The cost of the venue will depend on its location, amenities, and the services it offers.
4. Services and Extras: Destination weddings often involve additional services such as photographers, florists, and transportation. These services, along with any extra touches you may want to add, should be factored into your budget.
By understanding the various factors that impact destination wedding prices, you can make informed decisions to create the wedding of your dreams while also staying within your budget.
All-Inclusive Vs. À La Carte Weddings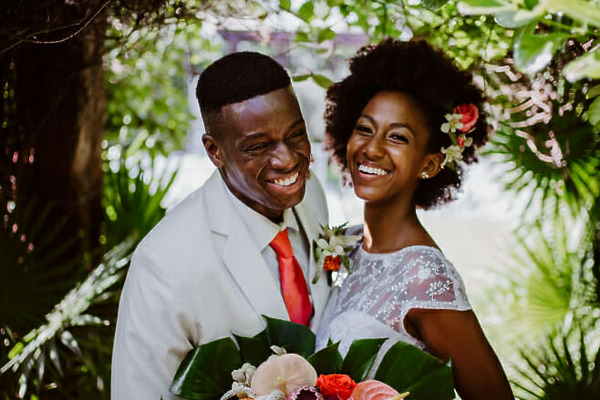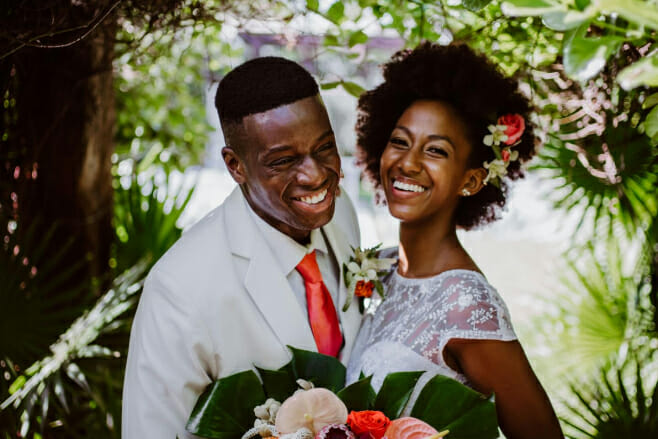 All-Inclusive Weddings
An all-inclusive wedding is one where the venue or wedding planner provides a complete package that includes everything from the ceremony to the reception. This means that the couple pays one flat fee for everything related to the wedding, such as venue rental, catering, photography, music, decorations, and more. The advantage of an all-inclusive wedding is that it simplifies the planning process for the couple, as everything is handled by one vendor or company. Additionally, it can be more cost-effective than À La Carte weddings, as vendors may offer discounts for bundled services. However, the downside of an all-inclusive wedding is that there may be less flexibility in choosing vendors and customizing the wedding to fit the couple's preferences.
À La Carte Weddings
À La Carte weddings are the opposite of all-inclusive weddings, where couples can choose vendors and services individually based on their budget and preferences. This means that the couple will need to research and book vendors for each aspect of the wedding, including the venue, catering, photography, music, decorations, and more. The advantage of À La Carte weddings is that the couple has more control over the details and can choose vendors that best suit their style and budget. Additionally, they have more flexibility to customize the wedding to their preferences. However, the downside of À La Carte weddings is that they can be more time-consuming and stressful to plan, as the couple will need to coordinate with multiple vendors, and it may be more expensive than an all-inclusive wedding.
Remember to consider other wedding-related expenses, such as bridal party activities, welcome bags, transportation, and vendor tips, when considering your budgets. These expenses can add up and impact your overall budget, so make sure to account for them in advance.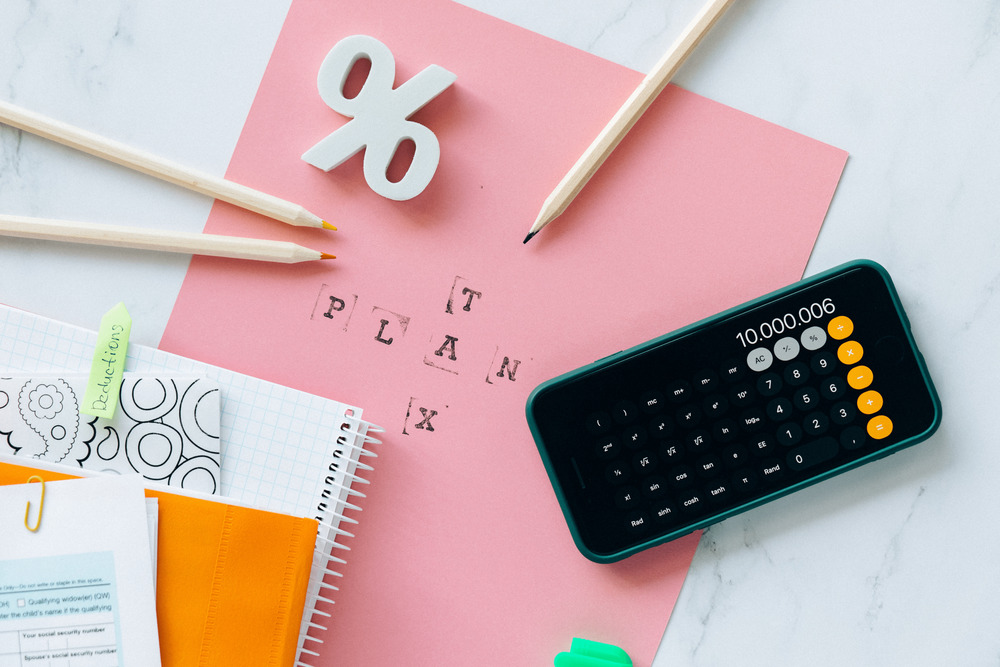 Budgeting for Your Dream Destination Wedding
Now that we have discussed the key components that contribute to the overall cost of a destination wedding, let's talk about how to budget for your dream celebration.
Creating a budget is crucial for any wedding, especially when planning a destination event. Start by determining your total budget and allocating specific amounts to each aspect, such as the venue, accommodations, transportation, and other expenses.
When it comes to the venue, consider reaching out to multiple options and gathering quotes to compare prices. Remember to factor in any additional charges, such as venue fees, permits, or taxes. This will give you a better idea of how much you need to set aside for the location.
Accommodations can be a significant expense, so it's essential to research different options and their corresponding prices. Look for deals or group rates that resorts may offer for wedding parties, or look at more of our affordable destination wedding packages here. Consider setting a reasonable accommodation budget based on the number of guests you expect and the length of their stay.
It's also important to account for additional expenses that may arise, such as photography, videography, extra décor, and entertainment. These services can enhance your wedding experience but can also add to the overall budget. Prioritize what is most important to you and adjust your budget accordingly.
What Do Guests Pay for at Destination Weddings?
Guests typically pay for their travel expenses, including airfare, transportation to and from the airport, accommodations, and meals. Depending on the wedding location and arrangements, guests may also be responsible for additional expenses, such as visas, vaccinations, and travel insurance.
In some cases, the couple may cover some or all of the guests' expenses as part of their wedding package, but this is not always the case. It's essential for couples to be clear about what guests can expect to pay for and what will be covered by the couple to avoid any confusion or miscommunication.
It's also good for couples to provide guests with information about the destination, including things to do and see in the area and any cultural or practical tips to help guests prepare for their trip. This can make the experience more enjoyable for everyone involved.
What's Included in an Average Wedding Package?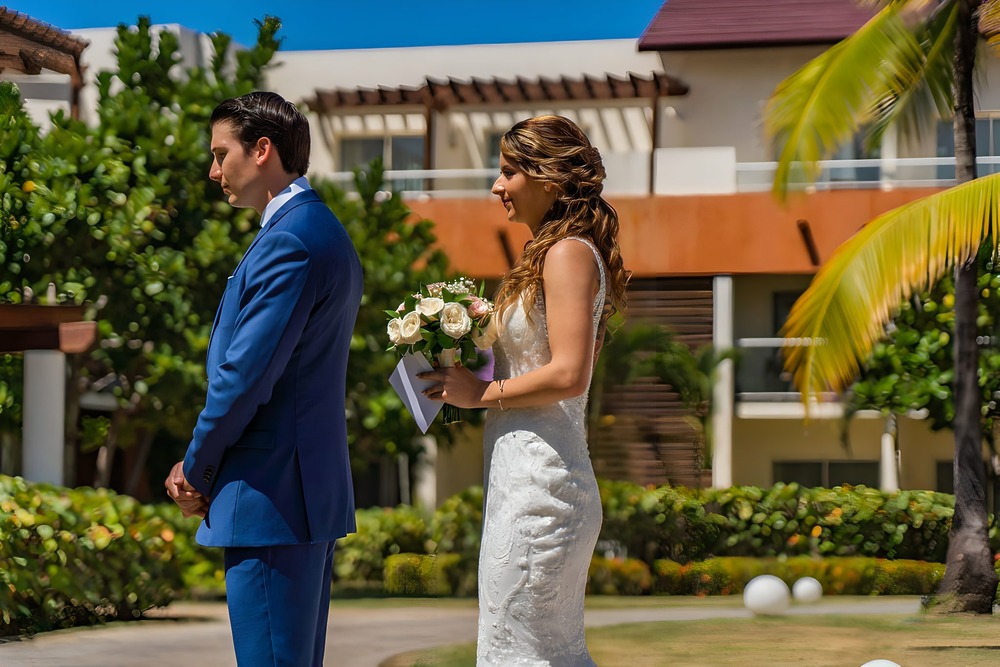 Venue rental: The package would typically include a wedding venue or a location for the wedding ceremony and reception.
Catering: The package may include food and drinks for guests, such as a buffet, plated dinner, or hors d'oeuvres.
Officiant: The services of a licensed officiant to perform the wedding ceremony.
Ceremony Decor: Decorations for the ceremony venue, such as flower arrangements, aisle runners, and arches.
Reception Venue: A location for the wedding reception, which could be in a ballroom, on a terrace, or in a private dining room.
Wedding cake: A wedding cake is usually included in the package, with the option to add decorations or customization at an extra cost.
Floral arrangements: This may include the bridal bouquet, centerpieces, and boutonnieres.
Photography and videography: The package may include a professional photographer and videographer to capture the wedding ceremony and reception.
Music and entertainment: The package may include a DJ or live music for the ceremony and reception.
Wedding planner or coordinator: Some packages may include a wedding planner or coordinator to help with the organization and execution of the wedding day.
Spa Treatments: Some packages may also include spa treatments or other activities for the couple and their guests.
It is important to note that some items, such as wedding dresses, tuxedos, invitations, and wedding favors, may not be included in the package and may need to be purchased separately. Additionally, some venues or packages may have limitations on the number of guests, duration of the event, and other restrictions, so it is important to read the fine print and ask questions before booking.
Affordable Package Example
"Wedding in Paradise" Package: $999
Symbolic ceremony
Wedding organization and personal touch of onsite wedding coordinator
Preparation and ironing of the couple's wedding day attire
Complimentary room for one member of the wedding couple the night before the wedding (based on availability and upon request)
Bouquet(s) and/or boutonniere(s) for the wedding couple
Wedding cake and sparkling wine toast (for up to ten guests)
Special turndown service the night of the wedding
15% discount on all spa treatments (Spa boutique purchases not included)
Newlywed Package
Welcome letter
Fresh fruit
Bottle of sparkling wine
Breakfast in bed with mimosas (reservations must be made in advance with the concierge)
Late checkout for the couple (based on availability and upon request)
Free anniversary nights
Average Package Example
"Evermore" Package: $2,690
25 guests included (additional guests can be included at extra cost)
Wedding Amenities
Ceremony Décor of Hanging Ivy and Dendrobium Orchids in White or Fuchsia
Signing Table Accent: Birdcage with Faux Blossom
Evermore Personal Flowers for the Couple
White Folding Garden Chairs or Tiffany Chairs
Couture Chair Caps and/or Chair Scarves in Your Choice of Colors
Two-tiered Wedding Cake with 'Naked' or 'Buttersweet' Icing and Fresh Flowers
Luxury Package Example
"Exclusive Wedding" Package: $11,999
Personal St. Lucia destination wedding planner & onsite coordinator
VIP welcome & late checkout for bride & groom (based on availability)
Bride & groom room upgrade (based on availability)
"Getting Ready" refreshments & fruit platter for the bride & groom on the wedding day
10% discount on spa services for the entire wedding group
Breakfast in bed for the morning after the wedding
$150 spa voucher, no cash value – 6 coupons each of $25 USD value
Couples massage (25mins)
Includes 2 hours of standard open bar
2 hour private BBQ party
10 Tikki Torches
Caribbean Islands Trio performance (45 mins)
Ceremony location
Symbolic ceremony
Chairs included
Sound system for ceremony
Ceremony table with linen & tropical centerpiece
1 tropical bridal bouquet
1 tropical bridesmaid bouquet
1 tropical groom's boutonniere
1 tropical groomsmen boutonniere
Aisle chair tropical floral corsages (up to 8)
Sparkling wine toast
3 cocktail tables with white linen
5 appetizers from our signature cocktail menus
Bride & groom signature drink
1 hour of standard open bar service
Solo Musician – violinist, saxophonist or guitarist (45 mins)
4 hour private reception
Includes 4 hours of standard open bar
4 hour sound system
Round tables with white linens
$300 USD reception floral centerpiece credit
2-tier wedding cake
Cake table dressed in white linen
Personalized menu cards
Tips for Saving Money During Your Destination Wedding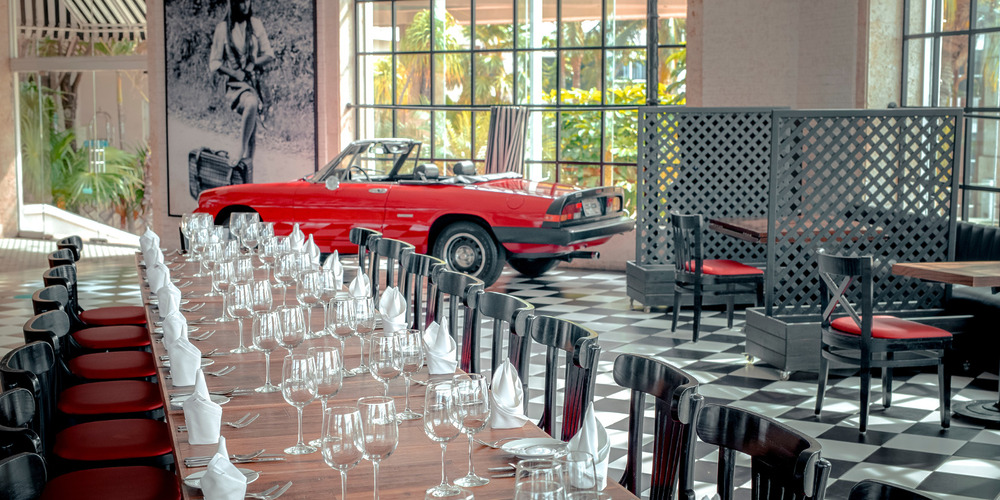 Start with a budget: Determine how much you can afford to spend on your wedding, including all associated costs such as travel, accommodations, and vendor fees. Be sure to include a cushion for unexpected expenses.
Choose an affordable destination: Some destinations can be more expensive than others, so research and compare costs to find a location that fits your budget.
Consider an off-peak wedding date: Peak travel seasons can be more expensive, so consider scheduling your wedding during a less busy time to save money.
Limit your guest list: Smaller weddings can be more cost-effective, so consider inviting only close family and friends.
Utilize local resources: Take advantage of local resources, such as wedding planners and vendors, to help save money on travel costs and shipping fees.
Use credit card rewards: Use a credit card with rewards to earn points or miles to help offset travel and accommodation costs.
Plan ahead: The earlier you start planning, the more time you have to save money and find deals on travel and accommodations.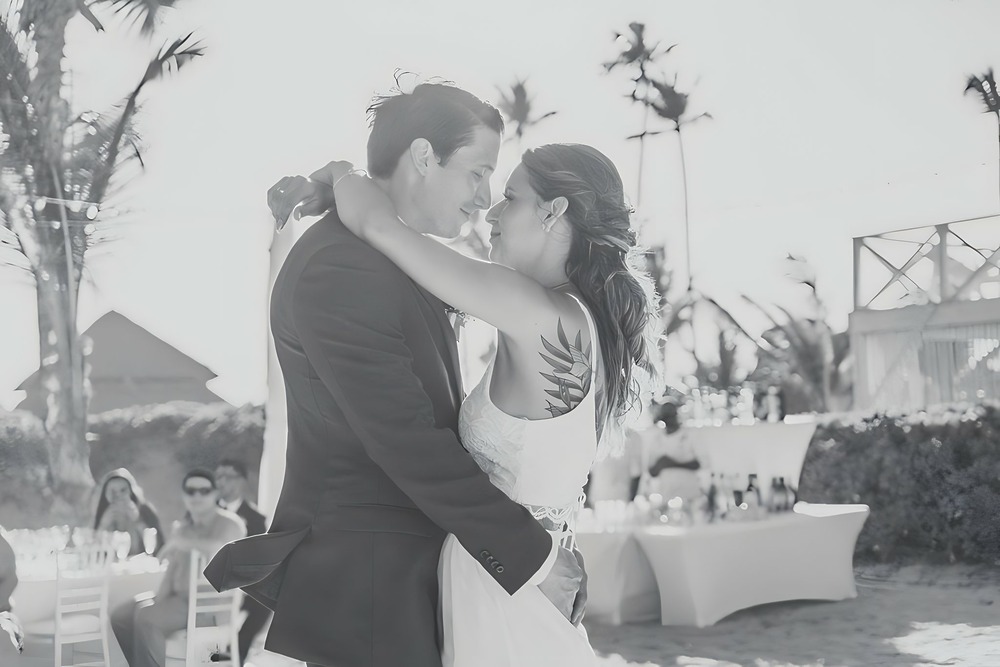 Final thoughts and Considerations
As you dive deeper into the planning process for your destination wedding, there are a few final thoughts and considerations to keep in mind. First and foremost, it's essential to establish a realistic budget for your wedding and stick to it. By setting financial boundaries from the start, you can make informed decisions and avoid unnecessary expenses.
Additionally, it's vital to communicate openly with your partner, family, and friends about the financial aspects of your wedding. Clearly conveying your expectations and discussing any potential financial contributions can help manage everyone's expectations and prevent misunderstandings later on.
Moreover, be sure to research the local marriage requirements and legalities of your chosen destination. Understanding the necessary documentation and timelines will ensure a smooth and legal union while avoiding any last-minute surprises.
Lastly, remember that while cost-saving measures are essential, it's equally important to prioritize what truly matters to you and your partner. Invest in the elements that hold the most significance, whether it's the venue, photography, or the overall experience for you and your guests.
Planning a destination wedding can be an exciting and unique experience. By following these tips and staying organized, you'll be well on your way to creating a magical and unforgettable celebration that fits within your budget. Happy planning!