Slopes, shopping, and sites… Destify suggests what other memorable activities await you when your destination wedding is in Vail, CO.
It's true… Destify ditched the beach for the snow! Let's take a journey up the mountainsides and gaze out at 5 amazing things to do in Vail, CO.
Destify has come stateside to offer our fantastic destination weddings at resorts a lot closer to home!
While these locations, such as the alpine paradise of Vail, Colorado, don't require a passport to voyage to, they are just as otherworldly, picturesque, and worthy of hosting the destination wedding of your dreams.
Why spotlight Vail in particular? While we offer our dedicated services at over 200 fantastic all-inclusive resorts — at tropical marvels located in Mexico, Jamaica, Dominican Republic, the Caribbean Islands, and many other idyllic getaways — our new US-based locations offer sights, activities, and amenities wholly unique amongst our catalog.
1) Ski – Vail's Famous Back Bowls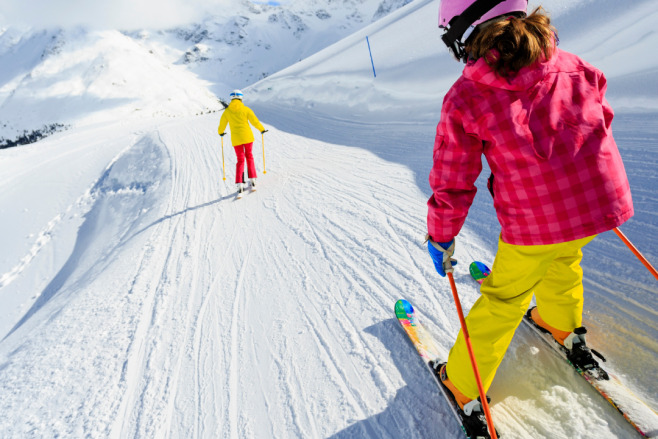 First on our list of 5 amazing things to do? The obvious! Vail is known worldwide as an extraordinary skiing and winter sports spot.
Set 8,000 miles above sea level, set amongst the dense Rocky Mountain range, Vail, CO offers over 3,000 acres of skiable slopes, known as Vail's Back Bowls!
These seemingly endless white expanses are ideal for both experts and beginners, offering seven unique slopes ranging in expertise levels.
With an entry package fit for newer skiers starting at $48, these famous Back Bowls need to be at the front of your Vail, Colorado, bucket list.
2) Hike – Lost Lake Trail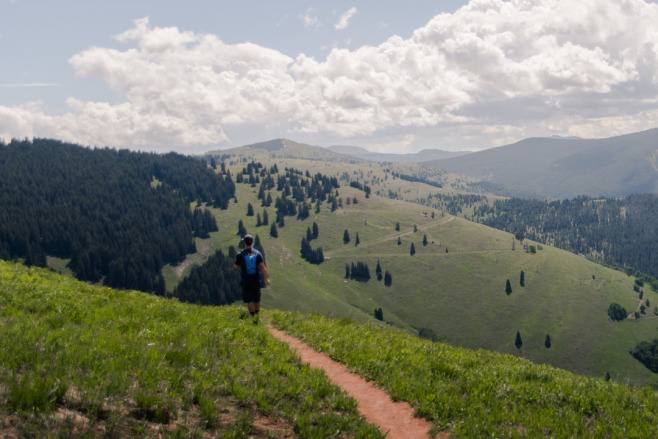 The colder months aren't the only seasons where Vail shines.
When that snow melts, the lush greenery and mountainside bounty bloom for all to see, offering a new side of Vail, CO, to explore!
The gorgeous landscapes of churning waters, wizened cliffsides, and stunning greenery found on hiking trails like Booth Falls are sure to inspire and invigorate!
And if hiking isn't exciting enough? These trails offer miles of bike paths, fly fishing spots, rock climbing walls, and so much more!
3) Shop – Vail Village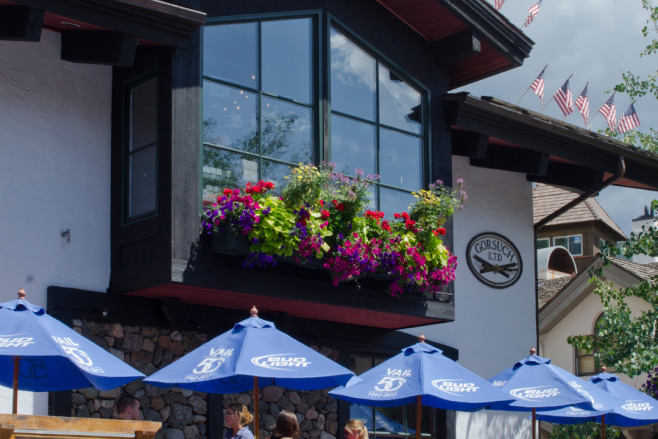 You've hit the slopes. You hiked a trail. the next in our list of 5 amazing thing to do in Vail, CO? Treat yourself! Beyond the sweeping expanses of natural wonder and mountainous beauty, Vail Village sits as a cultural hub for fun, entertainment, and small-town joy.
Boutiques, sweet shops, and luxury stores dot Vail Village, ready to offer endless delights.
Feeling thirsty? Look no further than Two Arrows Coffee & Bar! Ethically sourced, high quality, and atmospheric, Two Arrows is a local roastery legend that you can't miss out! Whether you're looking for a pep in your step or a cocktail to unwind after a day of shopping Vail's streets.
For a new wardrobe (or two) after your wedding day, look no further than Blitz Boutique. Artisinal and timeless, the clothing offered at Blitz Boutique is stylish and marries (pardon the pun!) everyday fashion with high-end style!
Before heading back to the hotel, we recommend visiting Fuzziwigs, a whimsical candy shop offering nostalgic and decadent treats! Treat yourself to some store-made fudge!
4) Ride – the memorable Gondola One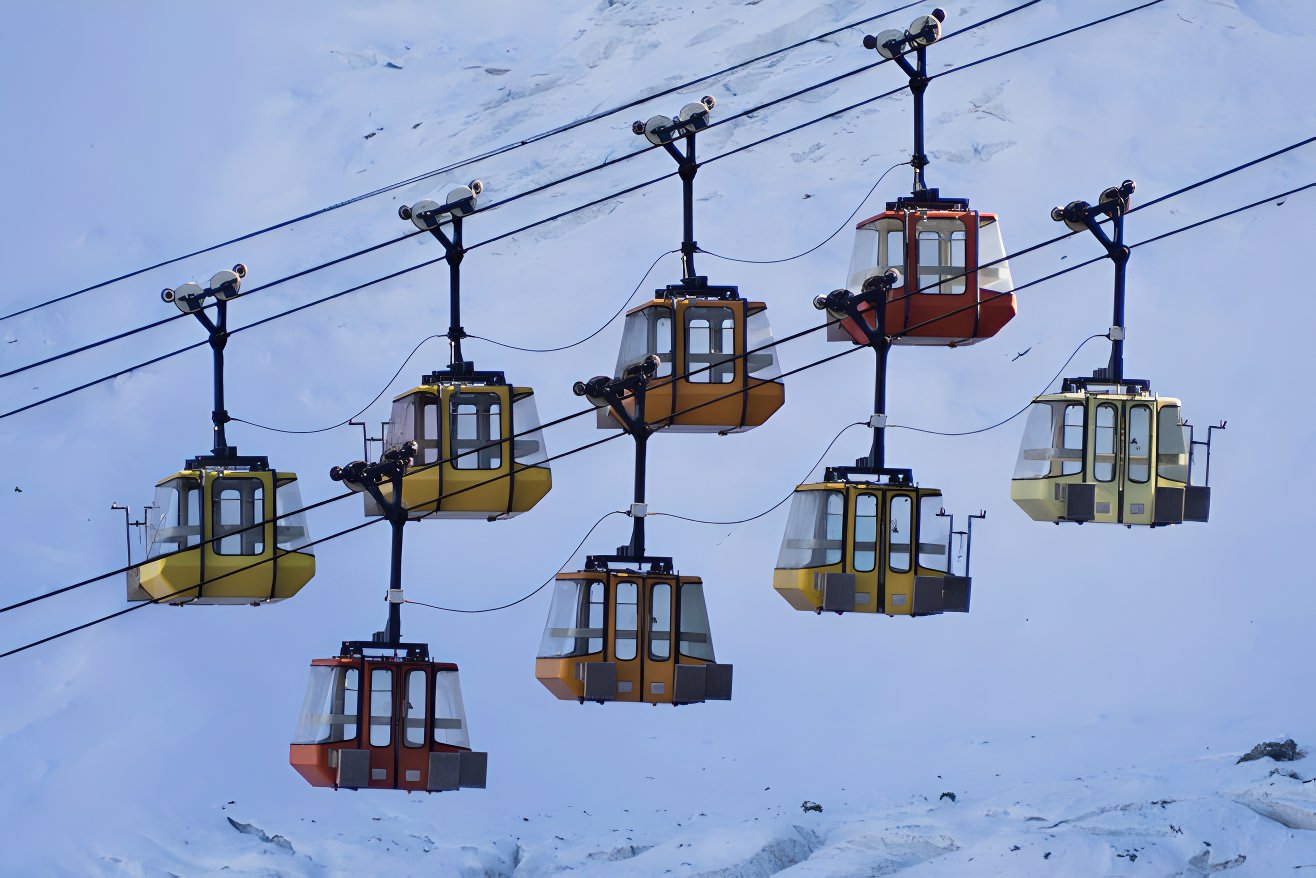 Just in case you thought you couldn't get any higher, Vail's Gondola One is a modern wonder ready to give you the ride of a lifetime.
Cruising at nearly 1,200 feet per minute, this state-of-the-art gondola is North America's fastest mono cable gondola ride, capable of carrying 1,200 riders in its 120 cabins.
Offering lush views of the sweeping meadows dotting Gore Range, the snow-capped Sawatch Range, and the towering Mount of the Holy Cross summit, this gondola will give you soaring, breathtaking views of all the pleasures that Vail, CO, has to offer.
Coupled with LED lighting, heated seating, storage for skis and equipment, as well as in-cabin Wi-Fi, Gondola One couples modern wonders with natural world sights for an unforgettable experience.
The Gondola One is open daily from mid-June to early September and then switches to weekend hours until early October.
5) Stay – the stunning Grand Hyatt Vail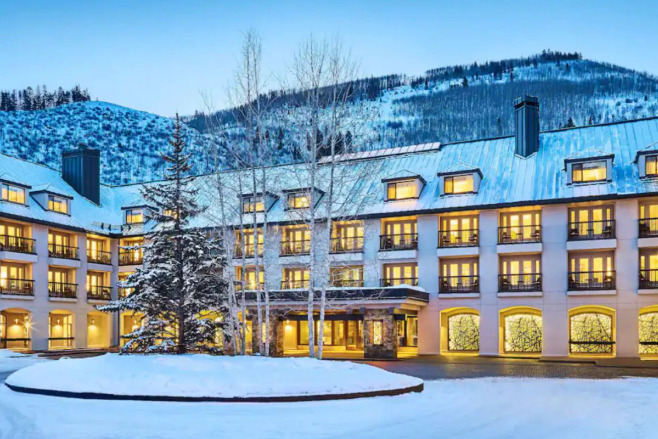 You must be tired from all that 'amazing' we jammed into your trip to Vail. Well, take a load off, because Grand Hyatt Vail is ready to cradle you in a bundle of luxurious comfort!
This intimate hideaway is ready to sizzle that alpine chill away, offering dedicated services and decadent onsite facilities.
Heated infinity pools, gourmet restaurants, an onsite spa, and a VIP ski valet service are just the tip of the iceberg of what this fabulous resort has to offer you.
With the dedicated onsite staff, panoramic backdrops, and luxurious lodgings, it's no wonder that we at Destify have teamed up with Grand Hyatt Vail for USA-based destination weddings.
Say 'I Do' in Vail, CO
It might get cold in Vail, CO, but the fun and beauty found in this alpine heaven are sure to warm your heart.
Which of our 5 amazing things to do in Vail are you most excited for first? Reap the seemingly endless bounty of what Vail, CO has to offer and check wedding availability today!