Embrace Your Dream Destination Wedding
Your wedding day should be a fairy tale come to life, and what better place to say "I do" than amidst the tropical splendor of Mexico? With Destify, you can discover the perfect setting to celebrate your love, in an all-inclusive resort that caters to your every desire.
Here, we reveal the top 6 all-inclusive wedding resorts in Mexico that offer a blend of luxury, romance, and cultural charm. Ready to embark on the journey of a lifetime?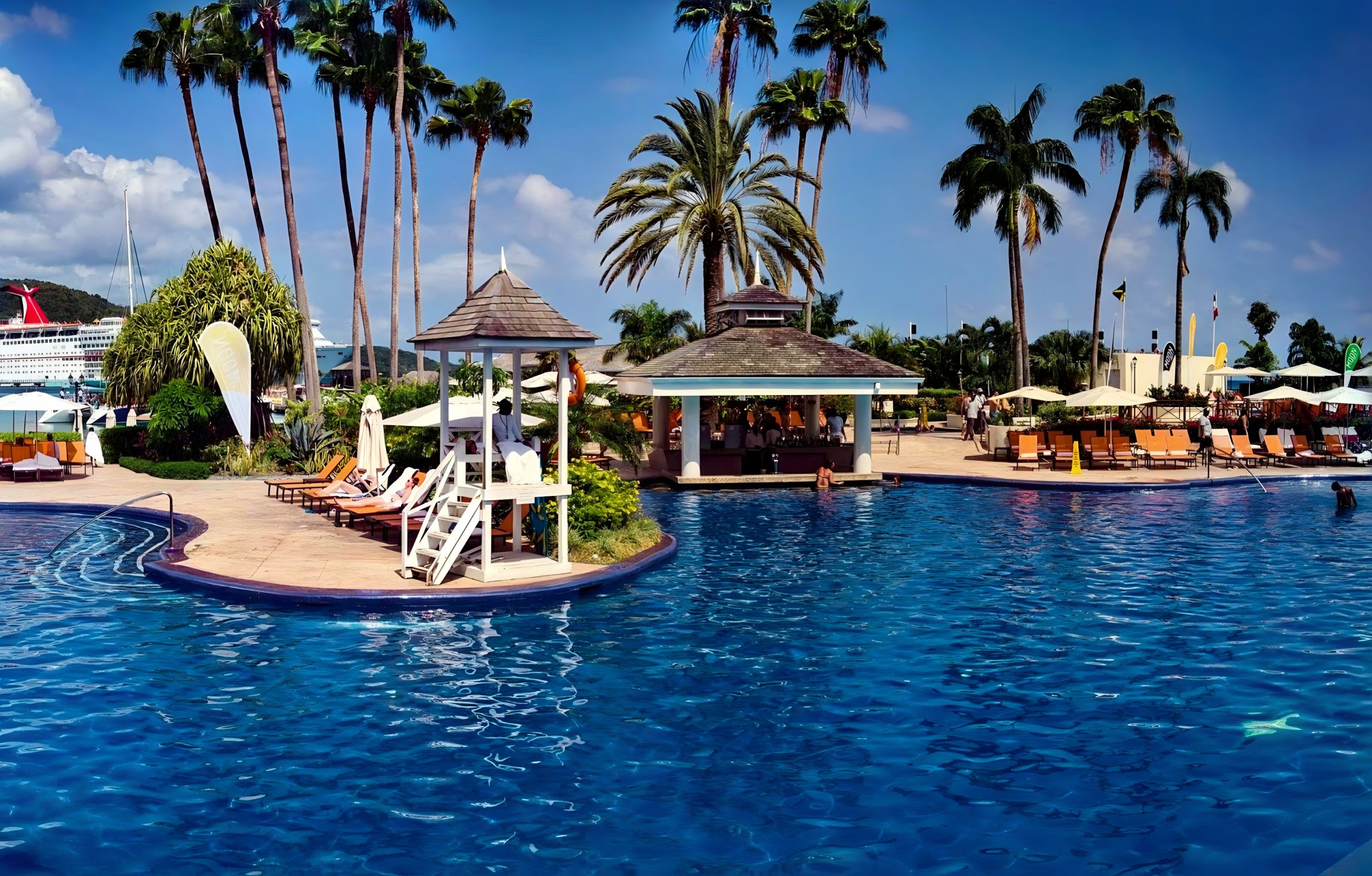 Photo by Obi – @pixel7propix on Unsplash
The Unique Charm of a Mexican Destination Wedding
A destination wedding in Mexico offers an exciting mix of vibrant culture, exquisite cuisine, and breathtaking landscapes. Your guests won't just attend a wedding; they'll have a memorable vacation. It's an opportunity to immerse yourself and your loved ones in the warm hospitality and rich traditions of Mexico. From mariachi serenades to spectacular fireworks, Mexican weddings are known for their festive atmosphere.
Choosing a Mexico destination wedding means your guests can enjoy the experience of a lifetime with you. Picture saying "I do" with your toes in the sand, a spectacular sunset in the backdrop, and the soothing sound of waves.
1. Secrets Maroma Beach Riviera Cancun
Riviera Maya Weddings

Secrets Maroma Beach is perfect for the beach lover. Maroma Beach is on the Travel Channel's list of "World's Best Beaches!" Secrets Maroma Beach is a romantic, adults-only favorite in Riviera Maya.

Secrets Maroma Beach:

Read more

Venues: 3
Adults-Only
45 Minutes

Package Costs:

$

999

–

$

3,799
Nestled on the stunning Maroma Beach, Secrets Maroma Beach Riviera Cancun offers the ultimate romantic retreat for your wedding. Imagine your wedding ceremony set against the backdrop of turquoise Caribbean waters and pristine white sands. Beyond the wedding festivities, guests can relish gourmet dining, world-class spa facilities, and a host of fun-filled activities, offering a comprehensive all-inclusive experience.
2. Iberostar Selection Paraiso Maya
Iberostar Selection Paraiso Maya encapsulates the beauty and rich culture of Mexico, creating a memorable backdrop for your destination wedding. Featuring a dazzling pool complex, luxurious accommodations, and dining options that span the globe, this all-inclusive resort caters to every taste. The wedding packages are designed to ensure a seamless and unforgettable experience for the happy couple and their guests.
3. Dreams Tulum Resort & Spa
Tulum Weddings

Constructed near Mayan ruins, flanked on all sides by winding green foliage, and just minutes away from the breathtaking natural waterpark Xel-Há, this resort offers newlyweds and their guests the ideal setting to unplug and connect with the local culture — and with each other.

Dreams Tulum:

Read more

Venues: 12
Family Friendly
90-120 Minutes

Package Costs:

$

999

–

$

11,999
Known for its serene atmosphere and close proximity to the historic Tulum ruins, Dreams Tulum Resort & Spa offers the perfect blend of natural beauty and cultural significance. With an array of delectable dining options, relaxing spa treatments, and alluring wedding venues, it's one of the best all-inclusive wedding resorts in Mexico for those seeking an idyllic and enchanting escape.
4. Majestic Elegance Costa Mujeres
Playa Mujeres Weddings

Situated on the prosperous Playa Mujeres coast, this resort guarantees pure destination wedding serenity, far from the reaches of the Cancun Hotel Zone. Boasts both elevated venue architecture and day-of technology.

Majestic Elegance Costa Mujeres:

Read more

Venues: 3
Family Friendly
40 Minutes

Package Costs:

$

1,250

–

$

1,750
Majestic Elegance Costa Mujeres is a dream Mexico wedding destination that harmoniously blends contemporary elegance with the timeless beauty of Mexico's natural scenery. Providing top-tier amenities, such as gourmet dining, extensive pool areas, and sublime spa services, the resort ensures that your wedding guests enjoy a remarkable all-inclusive experience.
5. Hard Rock Hotel Riviera Maya
Riviera Maya Weddings

Featuring an exclusive adults-only elevated experience, and stylish and wholly unique additions perfectly suited for music lovers, this all-inclusive hideaway sets the stage for a harmonious wedding and a melodious vacation.

Hard Rock Riviera Maya:

Read more

Venues: 19
Family Friendly
65 Minutes

Package Costs:

Included –

$

5,000
Renowned for its energetic vibe and rock-star luxury, the Hard Rock Hotel Riviera Maya offers a unique wedding experience. Its lavish facilities, including the legendary Rock Spa, delectable culinary offerings, and entertaining activities, make it an ideal destination for those who wish to tie the knot amidst the glamor and excitement of the Hard Rock brand.
6. Hyatt Ziva Cancun
Cancun Weddings

This glamorous property meshes contemporary architecture with nature infused spaces, creating the destination wedding experience of a lifetime. From majestic cliffside gazebos to expansive gourmet cuisine, this Mexico sanctuary has it all.

Hyatt Ziva Cancun:

Read more

Venues: 8
Family Friendly
25 Minutes

Package Costs:

$

1,239

–

$

17,289
Perched on a scenic peninsula surrounded by turquoise waters, Hyatt Ziva Cancun is a tropical paradise. Its all-inclusive offerings, encompassing lavish accommodations, diverse dining options, and an array of activities, make it an unforgettable wedding destination. Its captivating seaside venues provide the perfect backdrop for your romantic vows and celebration.
​​Planning Your Destination Wedding in Mexico: Tips and Tricks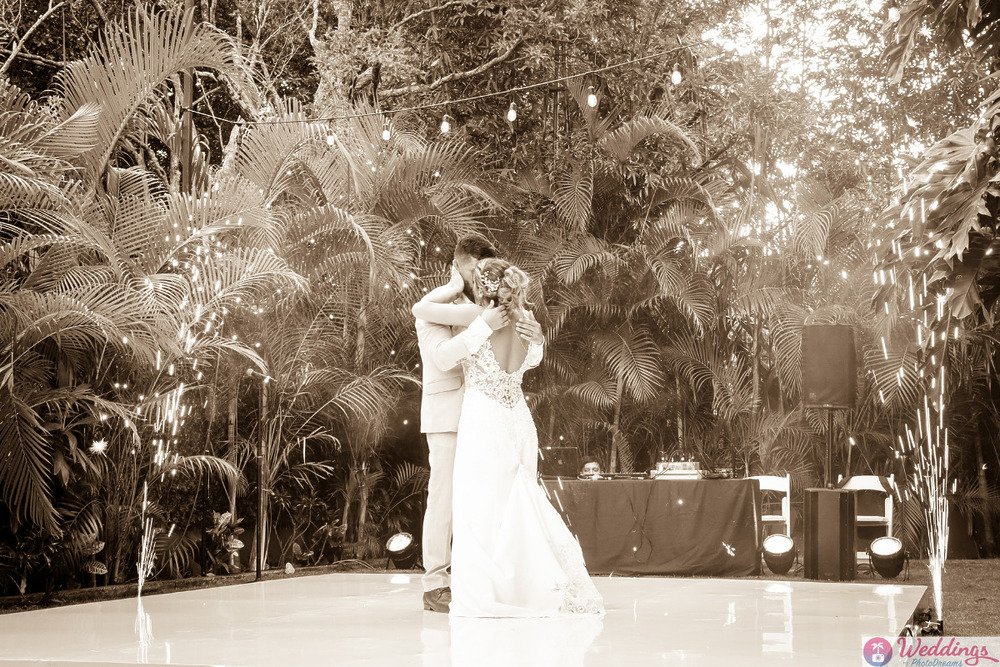 Organizing a destination wedding in Mexico can seem daunting at first, but with the right tips and resources, you can make the process smooth and enjoyable. Here are some tips to get you started:
Start Early
Begin planning as soon as you can to ensure that you have enough time to handle all the details. This is particularly important when organizing a destination wedding, as it involves extra logistics such as travel arrangements and accommodations.
Consider the Weather
Mexico has a tropical climate, so it's important to consider the time of year when planning your wedding. The months of December to April are usually the driest and most pleasant.
Know the Legalities
Make sure you understand the legalities for getting married in Mexico. This might include necessary paperwork and potential waiting periods.
Work with Professionals
Consider hiring a wedding planner or working with a resort that offers wedding planning services. They have local knowledge and can take care of many details that you might not think resof.
Visit in Advance
If possible, visit your chosen resort in advance to familiarize yourself with the venue and meet the staff. This can also give you a chance to sample the food, check out the resort, and scout locations for photographs.
Know Your Guests
Keep your guests in mind when planning the wedding. Make sure there are accommodations that fit various budgets, and consider planning some group activities.
With Destify, planning your destination wedding becomes a stress-free experience. Let us help you discover the perfect all-inclusive wedding resort in Mexico and assist you in creating the wedding of your dreams. Our experienced team of wedding planners will handle all the details so you can relax and enjoy your special day.
Ready to begin your romantic journey? Find the best all-inclusive resorts for weddings in Mexico and bring your vision to life. Contact us today and let's get started on making your dream destination wedding a reality