Realizing A Dream Wedding in Mexico
Imagine planning a wedding in Mexico, a country alive with colorful traditions, magnificent landscapes, and vibrant cultural heritage. As you prepare for this monumental event, you'll face countless, yet thrilling choices.
Where is the perfect setting to host my wedding ceremony? How will I incorporate Mexican culture into the celebrations? Must I file the paperwork before it can go ahead?
If this sounds a little more stressful than you'd like, don't worry –– Destify is here to make your fairytale wedding a worry-free experience. We have a wealth of experience in destination weddings and are here to assist you every step of the way.
Keep reading for a complete guide on how to plan a destination wedding in Mexico, and bring your dreams of exchanging vows under the blissful sun to life.
Picking the Perfect Locale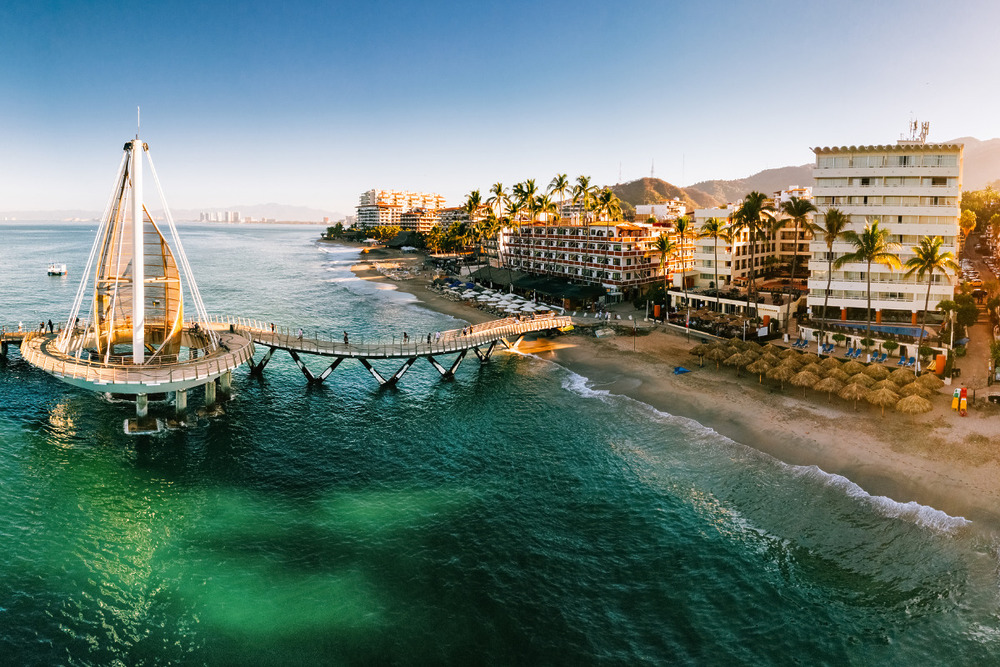 The first and most vital step in planning a wedding in Mexico is deciding on the perfect Mexico wedding destination. Cancun and Riviera Maya are two popular choices, renowned for their charm and appeal in entirely different ways.
Cancun, renowned for its stunning beaches and spirited nightlife, provides the perfect blend of natural beauty and modern facilities ideal for a lively and unforgettable wedding celebration. Alternatively, the ancient Mayan ruins and bio-diverse coral reef of Riviera Maya offer a unique and stunning backdrop for your vows.
To explore some of the most spectacular resorts in these locales, visit our Mexico destination weddings page.
Resort Selection: Where Luxury Intersects Tradition
Tulum Weddings

Constructed near Mayan ruins, flanked on all sides by winding green foliage, and just minutes away from the breathtaking natural waterpark Xel-Há, this resort offers newlyweds and their guests the ideal setting to unplug and connect with the local culture — and with each other.

Dreams Tulum:

Read more

Venues: 12
Family Friendly
90-120 Minutes

Package Costs:

$

999

–

$

11,999
Mexico's range of luxury resorts is second to none. Resorts like Dreams Tulum Resort and Spa are constructed with attention to detail and focus on service and prime quality accommodation, in a majestic setting near to ancient Mayan ruins. Select striking settings and the comfort of quality facilities for your big day—you and your guests will appreciate it.
Most popular resorts offer all-inclusive Mexico wedding packages, guaranteeing a stress-free celebration. Mexico wedding venues provide everything you need for a memorable day, from professional wedding planning services to exquisite dining options.
The Allure of a Mexican Wedding Ceremony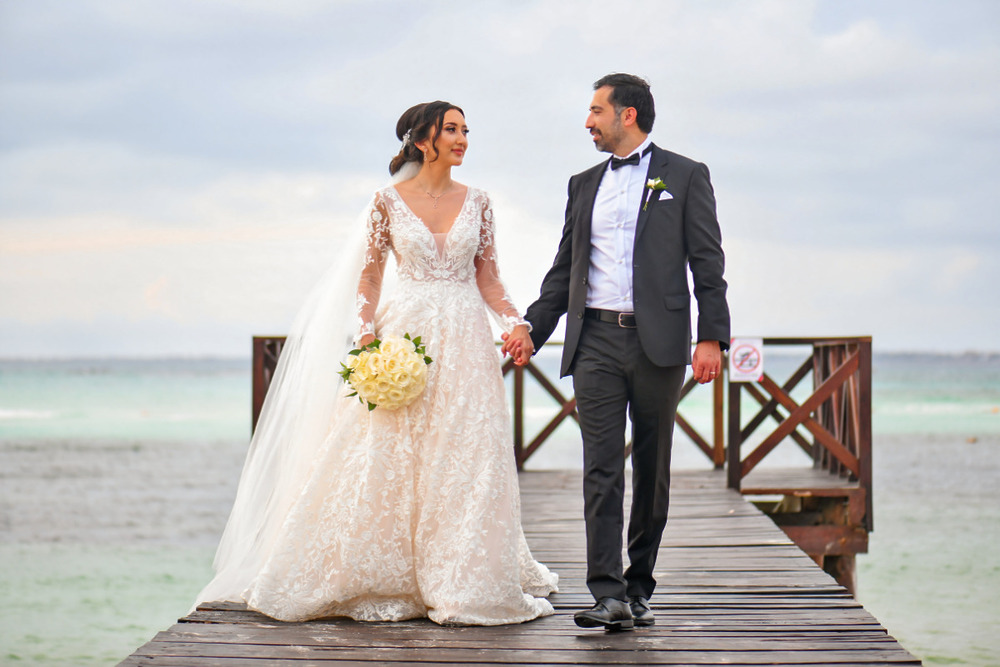 Planning a wedding in Mexico involves more than just a ceremony, it's a cultural immersion. Incorporating traditional Mexican elements can enhance your wedding, making it an unforgettable event. Consider the Lasso Ceremony, a tradition where a rosary is draped around the couple in a figure of eight, symbolizing eternal love and unity. Or let a traditional Mexican mariachi band set a lively tone for your festivities.
Choosing the Ideal Venue
The venue selection is the most significant part of planning a wedding in Mexico. Destify.com offers a range of exceptional destination wedding venues in Mexico, catering to all tastes, budgets, and visions.
The Royalton Riviera Cancun Resort and Spa in Riviera Maya is an adults-only resort that offers mesmerizing views of the Caribbean Sea, nine exquisite dining options, and a world-class spa, ensuring a rejuvenating experience for you and your guests. If you envision a grand celebration, consider The Hard Rock Hotel Cancun, which offers a luxurious setting with stylish accommodations, unlimited gourmet dining, and electrifying entertainment options.
Seeking a smaller beachfront ceremony with a more personal feel? The Hyatt Ziva in Puerto Vallarta is a must. Tucked away on its private beach with magnificent views of the Pacific and calming mountainous surroundings, the resort offers heavenly accommodations. Puerto Vallarta is an especially popular location for LGBTQ+ weddings.
Legal Requirements and Documentation
Marriage in Mexico requires some legal documentation. Foreign nationals wishing to marry in Mexico will need a valid passport, a tourist permit, and, if applicable, a divorce decree or death certificate—it's advisable to start collecting these documents a few months before the big day. A blood test and X-ray conducted in Mexico are also mandatory, along with a doctor's certification within 15 days of the wedding, confirming you are free from certain diseases listed as impediments to marriage. Learn more about the medical requirements for weddings in Mexico here.
The Delectable Mexican Cuisine
What's a wedding in Mexico without indulging in authentic Mexican cuisine? Many resorts in Mexico have catering services that specialize in traditional Mexican dishes such as tacos al pastor, pozole, tamales, and mole. Add a mezcal-infused cocktail to your drinks menu or a tequila-tasting bar to your reception for a unique, local touch.
Incorporate Local Traditions
Including local traditions can make your wedding day extraordinary and memorable. From the colorful "La Marcha" wedding parade to the beautiful "El Lazo" unity ceremony, rich Mexican wedding traditions add a cultural essence to your celebration.
Planning and Budgeting
Organizing a wedding anywhere requires meticulous budgeting, and weddings in Mexico are no different. Consider the cost of the venue, food and drinks, photography, decorations, and entertainment. Also, account for travel and accommodation expenses for you and your guests. A professional wedding planner can help manage your budget and ensure everything runs smoothly.
At Destify, we've streamlined this process with our cutting-edge technology and dedicated service. We've done this thousands of times and will guide you every step of the way. Our goal is to create lasting memories and simplify complex travel so you can book your dream destination wedding in just 10 minutes!
Make Your Dream Wedding a Reality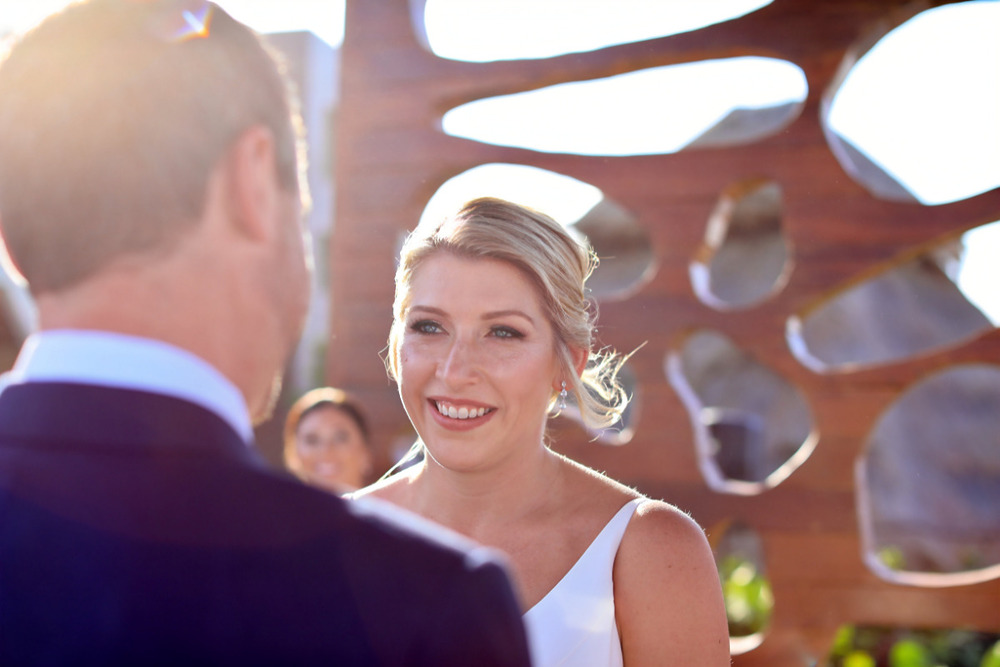 Planning a wedding in Mexico can be a delightful journey with the right resources at your fingertips. From securing the perfect venue to indulging in exquisite Mexican cuisine, embracing local traditions, and careful planning and budgeting, you'll be well on your way to crafting an unforgettable wedding experience that mirrors your unique love story.
Ready to start planning your dream wedding in Mexico? Our dedicated team of professional wedding planners would love to simplify the process for you. After all, why should you bear the stress, when it's your special day? Let us handle the details while you focus on the most important thing: celebrating your love.
Complete our destination wedding quiz for inspiration on your ideal location.