The big day can be overwhelming for many couples. Our main advice is to remember to breathe and enjoy every moment! Luckily for you, with a destination wedding, much of the last minute details should already be taken care of and you can just relax. But, in case you're still nervous, here is our official "Day Of" checklist to help you keep things in order until the minute you walk down the aisle.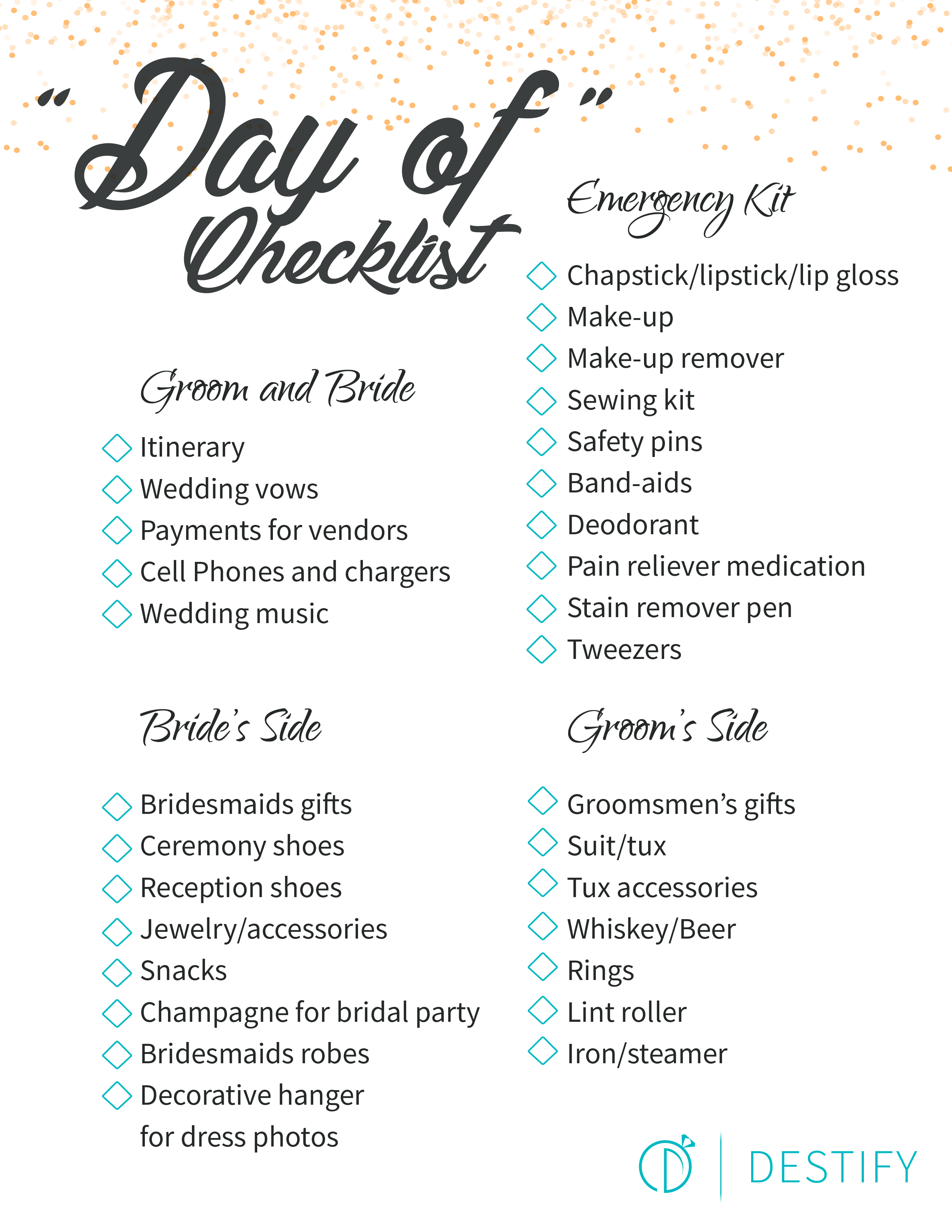 Get a printable PDF version here.
And you can view all of our handy destination wedding checklists here.