Creating your own wedding website can be a fun and exciting way to share all of the important details of your wedding day with your guests.
They can include details about the wedding, such as the date, time, location, and dress code. The invitations may also provide information about the reception, including the menu, music, and more. The names of the bride and groom, and destination wedding information, are typically included on the invitation.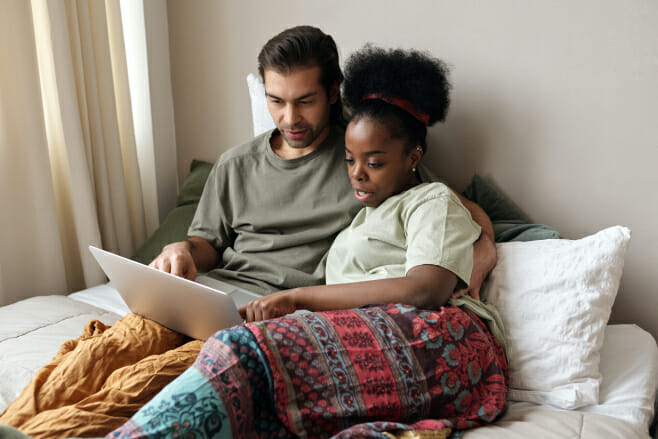 Invaluable Information All in One Place
RSVP information, such as an email address, phone number, or online response form, may also be provided so guests can let the couple know if they will be attending the wedding. Additionally, some couples may include information about accommodations for out-of-town guests or transportation options for the day of the wedding.
In addition, wedding websites can provide valuable information for guests, such as details about the wedding ceremony and reception, venue location and directions, accommodation options, dress code, and gift suggestions. Couples can personalize their websites to reflect their wedding theme and style, and include information about themselves and their love story.
Many wedding websites also offer tools for budgeting, itineraries, and vendor management, making the planning process easier and less stressful for brides and grooms. Wedding websites are an essential tool for modern couples who want to make attending your big day an easy and smooth experience for themselves and their guests.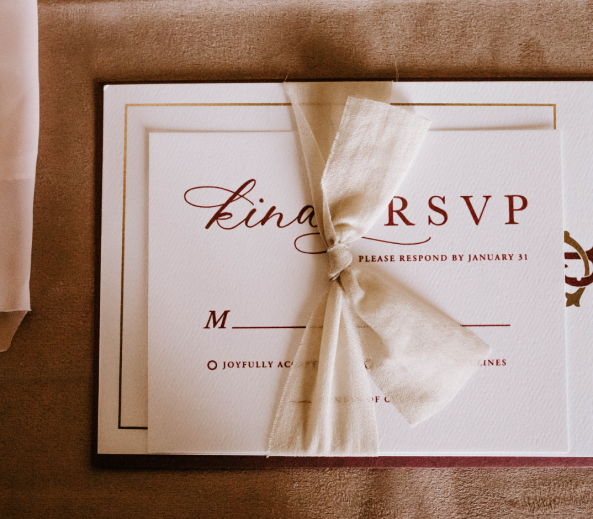 Your Step-by-Step Guide to Wedding Websites
Here are some simple steps to help you create a stunning and personalized wedding website:
Step 1: Finalize your wedding information
Finalizing the information about your destination wedding is an important step towards making your event a success. Your website must know the who, what, and where upfront. As the wedding couple, you need to ensure that your guests have all the details they need to plan their trip and join you for your special day
Step 2: Choose a design template
Select a design template that reflects the theme and style of your wedding. Our platform offers wedding-specific templates that include features like online RSVPs, photo galleries, and gift registries. Not to mention, all the design flourishes you could want, including fonts and colors.
Step 3: Customize your website
Customize your website by adding your name, wedding date, and other important details about your wedding day. Be sure to include information about the ceremony and reception locations, directions, and any special instructions for guests.
Step 4: Add photos and videos
Add photos and videos to your website to give your guests a preview of your wedding day. You can include engagement photos, photos of your wedding venue, and even video messages from you and your fiance. Let us know if you have a video you would like to embed.
Step 5: Use your RSVP system
Include an online RSVP system on your website to make it easy for guests to RSVP to your wedding. This will help you keep track of who is attending and assist in planning your seating arrangements. Destify couples' sites come with this feature built-in.
Step 6: Share your website
Once your website is complete, be sure to share it with your guests. Include a link to your website in your save-the-date cards, invitations, and wedding announcements.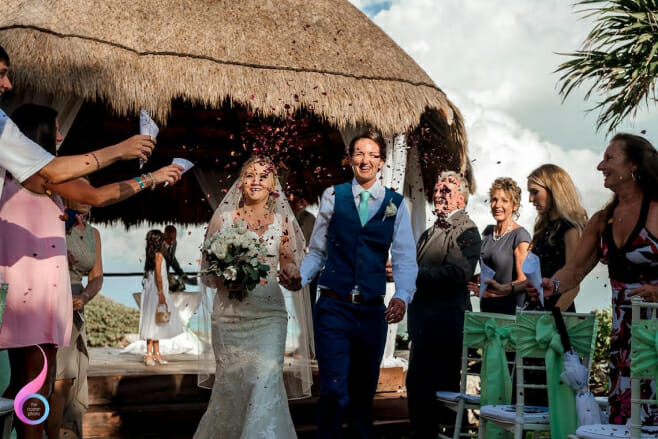 Creating your own wedding website is a great way to share all of the important details about your wedding day with your guests. By following these simple steps, you can create a beautiful and personalized website that will help make your wedding day even more special (and easy too).