In 2023, destination weddings will see a surge in popularity as travel restrictions continue to ease and people become more comfortable with traveling. Couples may choose to have their weddings in unique and exotic locations like Bali, Iceland, or even deep-sea diving resorts.
Technology will continue to play an important role in destination weddings. Video conferencing and live streaming capabilities will allow couples to include virtual guests worldwide, making the experience more inclusive and global.
A destination wedding looks like one that believes in ethics in 2023. Sustainability and eco-consciousness will be top of mind for couples and wedding planners. Destination weddings can have a significant environmental impact, so venues and vendors that prioritize sustainability will be in high demand.
Smaller, more intimate gatherings may become prevalent as couples prioritize quality over quantity. Instead of grandiose events with hundreds of guests, couples may choose to have more meaningful celebrations with just a few close family and friends.
Overall, destination weddings and the current trends for 2023 could be an extraordinary experience, full of adventure, technology, and a commitment to sustainability.
This is What A Destination Wedding Looks Like Today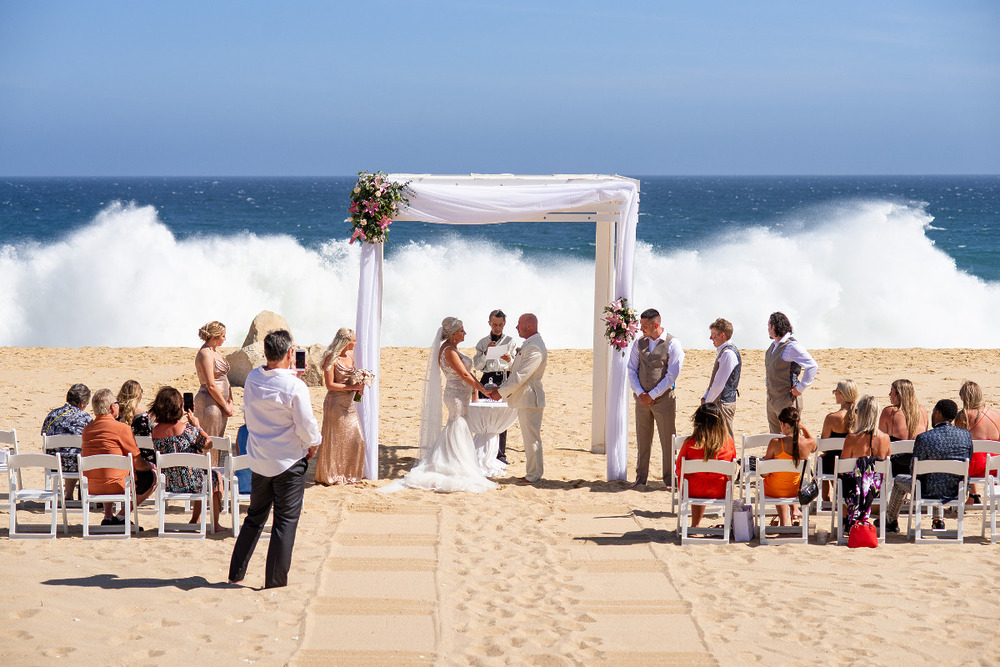 So, what is a destination wedding? Simply put, it's a wedding that takes place away from the couple's home or where the majority of their guests reside. This can be anywhere in the world, from a mountaintop resort to a rustic barn in the countryside. Destination weddings can range from small elopements to large-scale events, and they can be planned in any destination that speaks to the couple's interests and personalities.
There are plenty of reasons why couples opt for a destination wedding. For one, it allows them to have a unique and memorable experience that they might not have been able to have at home.
It can also be a way to combine their wedding and honeymoon into one exciting adventure. Additionally, destination weddings tend to be more intimate than traditional weddings, as they often involve a smaller guest list and a more relaxed atmosphere.
Of course, planning a destination wedding comes with its own set of challenges. Couples must consider factors such as travel logistics, language barriers, and cultural differences. They must also be prepared to navigate any unexpected obstacles that may arise, such as inclement weather or last-minute cancellations. However, with the right planning and a bit of flexibility, a destination wedding can be a truly unforgettable experience for all involved.
Whether you're dreaming of a beach wedding in the Caribbean or a vineyard wedding in Italy, the options for destination weddings are virtually endless. With careful planning and a little bit of adventure, you can say "I do" in the destination of your dreams.
More on Those Emerging Trends for Destination Weddings
Now let's discuss some of those popular wedding trends we expect to continue into this year, and next:
1. Sustainable and Eco-Friendly Destination Weddings: With growing environmental awareness, many couples opt for eco-friendly destination weddings. This trend involves choosing venues that have implemented sustainable practices, such as using solar power, recycling, and reducing carbon emissions. Couples also select locally-sourced and seasonal menu options, reduce waste, and use eco-friendly decor and favors.
2. Intimate and Micro Weddings: Due to the ongoing pandemic, many couples opt for smaller, more intimate weddings. This trend is expected to continue even after the pandemic ends. Micro weddings allow couples to save money and focus on creating a more personalized and meaningful experience for their guests. Couples can choose to have their ceremony and reception at smaller, more unique venues that might not accommodate larger guest counts.
3. Week-Long Wedding Celebrations: Couples are choosing to extend their destination weddings into week-long celebrations. This trend allows couples to spend more quality time with their guests, while also exploring the local culture and attractions. Guests can participate in activities such as beach parties, wine tours, sightseeing, and other experiences unique to the destination.
4. Technology-Integrating Weddings: With the rise of virtual weddings during the pandemic, many couples are incorporating technology into their destination weddings. Couples can use video conferencing technology to enable guests who cannot attend in person to participate in the wedding ceremony virtually. This trend also includes the use of drones, 360-degree cameras, and other high-tech gadgets to capture unforgettable moments.
5. Destination Wedding with Philanthropic Elements: Couples are also choosing to incorporate philanthropic elements into their destination weddings. This trend allows couples to give back to the local community and make a difference during their special day. Couples can donate to local charities, involve guests in volunteer activities, or work with vendors with a social mission or charitable component.
In Summary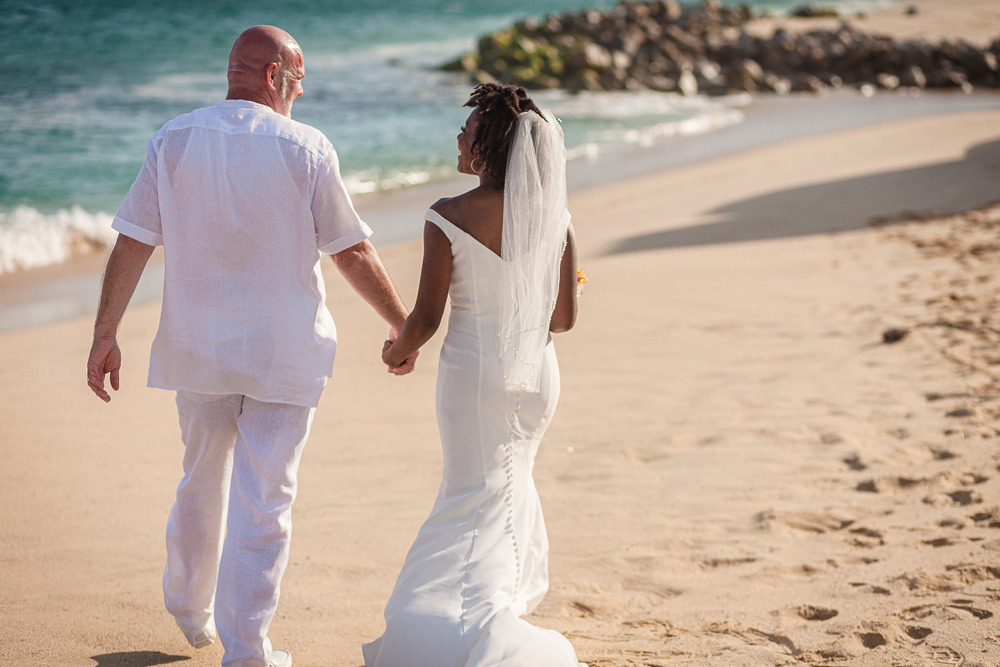 Given the current trend and growing popularity of destination weddings, it's assured they will continue to be a popular choice for couples in 2023 and beyond. With the increasing awareness of wellness and sustainability, eco-friendly and experiential weddings might become the norm.
The easing of travel restrictions and the availability of more affordable and sustainable travel options may also contribute to the rise of destination weddings. Overall, it's exciting to see how the landscape of weddings will evolve in the coming years.
Destination weddings continue to be the fastest-growing sector in the wedding industry, as couples get creative with their nuptials. In modern culture, they can take on a variety of forms. When planning a destination wedding, couples often look to transport the ceremony away from the typical 'white chapel', to distinguish themselves and create something truly special. A destination wedding is an excellent opportunity to bring family and friends together for a unique marriage celebration at far-off locations.