As we step into 2023, the allure of all-inclusive destination weddings continues to captivate couples across the globe. With vibrant settings, personalized touches, and the undeniable convenience of having every detail accounted for, these packages offer a seamless journey to matrimonial bliss. Why are more couples leaning into these hassle-free wedding experiences? Let's dive into the world of all-inclusive wedding festivities and find out.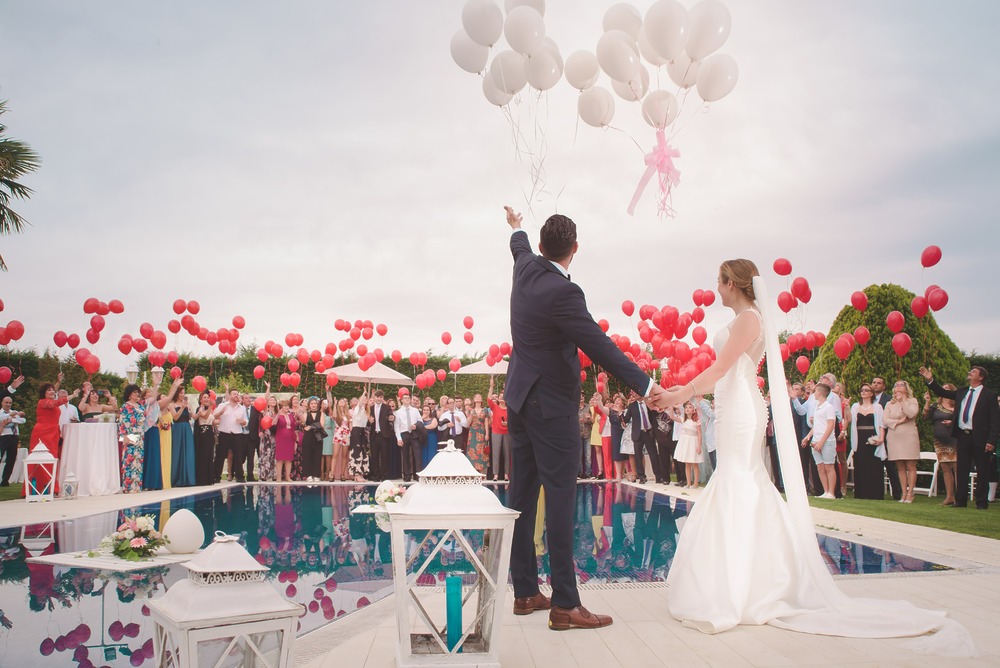 Why All-Inclusive?
Going all-inclusive isn't just a passing fad. It's a conscious choice made by couples who crave convenience, quality, and an unforgettable experience all bundled into one. Here's why it's the choice du jour:
Imagine not having to stress over every minute wedding detail. With all-inclusive wedding venues, the cake, the décor, the music – it's all sorted.
Whether it's the turquoise waters of Mexico or the pristine beaches of the Caribbean, the venues speak for themselves.
While the packages might be pre-set, the experience is anything but generic. Each wedding is personalized to match the couple's unique vision and style.
Often, couples find that bundling everything can be kinder to their pockets. There are no surprise expenses, and you know what you're getting upfront.

Why Not All-Inclusive?
Often, couples find that bundling everything can be kinder to their pockets. There are no surprise expenses, and you know what you're getting upfront.
Why Not All-Inclusive?
We would be lying if we said all-inclusive was for everyone. For some people, staying close to home is essential, making their wedding more accessible to friends and family of all ages. But as increasing numbers of wedding traditions are ditched for fresh feeling styles, destination weddings are on the up. Here are some potential risks to be aware of:
Feared Lack of Originality
The rising trend of all-inclusive destination weddings means there's a standard template many resorts follow. While this assures a level of quality, it might lend a sense of déjà vu, especially for guests who've attended similar events. Some couples desire a day that stands distinct, fearing their wedding may echo another's. Of course, any destination wedding can be completely customized to your aesthetic as a couple.
While all-inclusive packages simplify decision-making, they might tie you down to a specific package design. This could pose a challenge for those who have a unique vision for their day. But, equipping the help of an external expert like Destify can help your dream wedding become a reality, and many of our preferred partners can make any of your most unique ideas come to life.
The allure of an all-inclusive package often hinges on perceived savings. However, some couples realize they end up paying for amenities they don't utilize. For instance, if exploring local cuisines and landscapes is your thing, an all-inclusive rate might not offer the best value as you'll be venturing beyond the resort frequently.
More and more couples are opting for all-inclusive wedding destinations as a means of combining their honeymoon, ensuring their guests have a memorable stay, and making the wedding process as streamlined as possible. Check out this blog by Vogue for essential things you need to consider before the big day.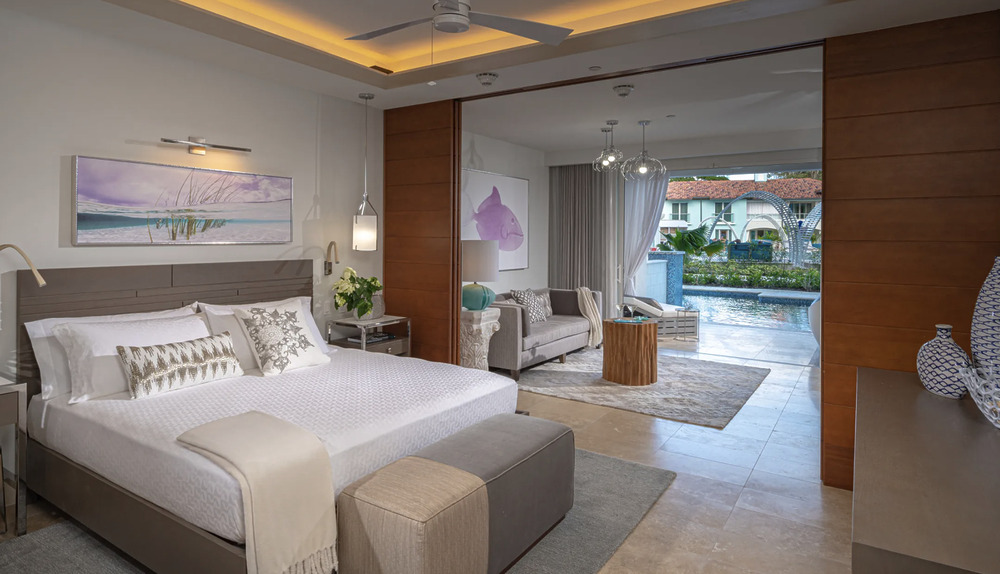 Our Preferred Partners for 2023
When it comes to all-inclusive destination wedding packages, the venue plays a pivotal role. Here are some of our top partners that have consistently delivered remarkable wedding experiences:
To see a full list of our destinations and venues, check out our comprehensive guide.
Exploring All-Inclusive Destination Weddings Mexico
One of the hottest spots in 2023 for all-inclusive destination weddings? Mexico! Especially all-inclusive destination weddings in Mexico. Rich in culture, blessed with breathtaking landscapes, and offering some of the world's best resorts, Mexico has cemented its position as a wedding destination par excellence. The authentic Mexican experience combined with world-class amenities is simply irresistible to couples worldwide.
Diving into Destination Weddings in the Dominican Republic
The Dominican Republic, with its sun-kissed shores and azure waters, beckons couples from across the globe. The island's myriad of all-inclusive resorts ensures that every aspect of a destination wedding, from the ceremony to the honeymoon, is seamless. We partner with many prestigious resorts in Punta Cana that offer bespoke wedding packages that blend Dominican charm with modern luxury, promising an unforgettable celebration against the backdrop of the Caribbean's undulating waves and swaying palms.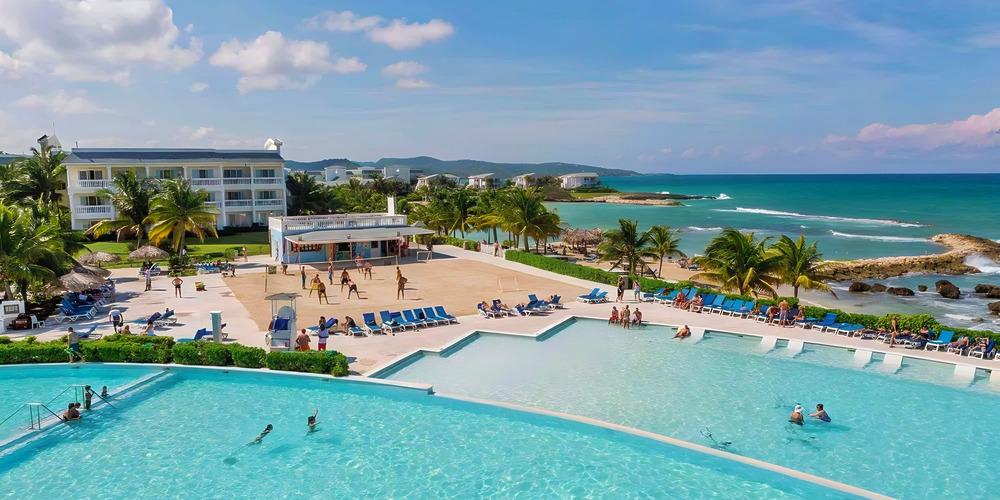 Say "I Do" Under The Jamaican Sun
The vibrant spirit of Jamaica, with its intoxicating rhythms and radiant sunsets, offers a sublime setting for those dreamy destination weddings. All-inclusive resorts dotting the coastline in Montego Bay, have curated experiences that infuse the island's rich culture into every wedding detail. Whether it's an intimate beachfront ceremony or a grand ballroom reception, Jamaica's resorts encapsulate the essence of romance and celebration, making it a favored choice among couples.
Get Hitched In The Adventurer's Paradise of Costa Rica
Nestled between the Pacific and the Caribbean, Costa Rica promises a wedding venue like no other: rainforests teeming with life, pristine beaches, and volcanic landscapes. The country's dedication to sustainability is reflected in its all-inclusive resorts. Our esteemed properties in Costa Rica not only offer luxurious accommodations and amenities but also provide couples with the unique opportunity to tie the knot amidst nature's splendor, making every moment as enchanting as the surroundings.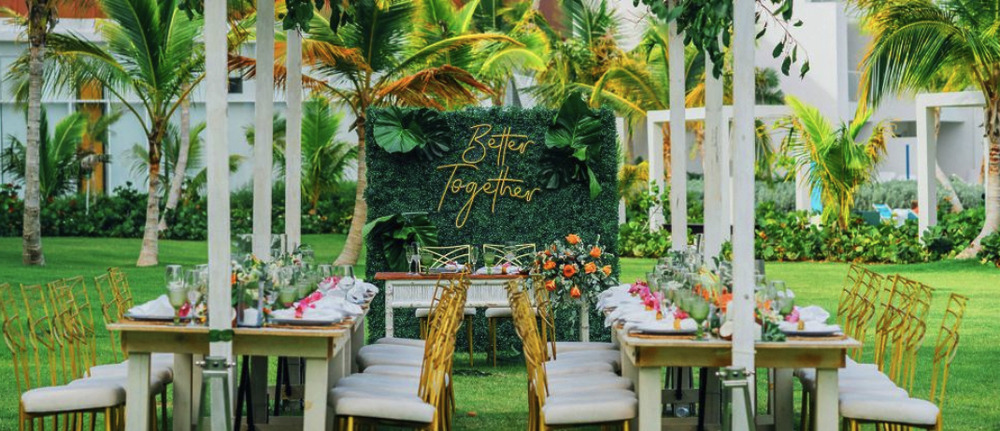 Your Dream Wedding Awaits
While the concept of all-inclusive weddings has been around, 2023 brings with it fresh trends, ideas, and experiences. With evolving expectations and an increasing desire for personalized experiences, all-inclusive wedding packages are now more tailored, more luxurious, and more about YOU than ever before.
Wondering how to bring your dream wedding to life with the perfect all-inclusive package?
Contact Destify today and let us guide you every step of the way because remember — we've done this thousands of times.