RIU destination weddings pamper guests to the utmost max. From early in the morning, wedding guests have at their disposal the exclusive service of all-inclusive benefits provided by RIU Resorts. This includes sports, entertainment, children's games and leisure for adults, all designed and prepared for guests to take a break from the daily grind. Make memories however you want! Fun and romance are limitless.
RIU Destination Weddings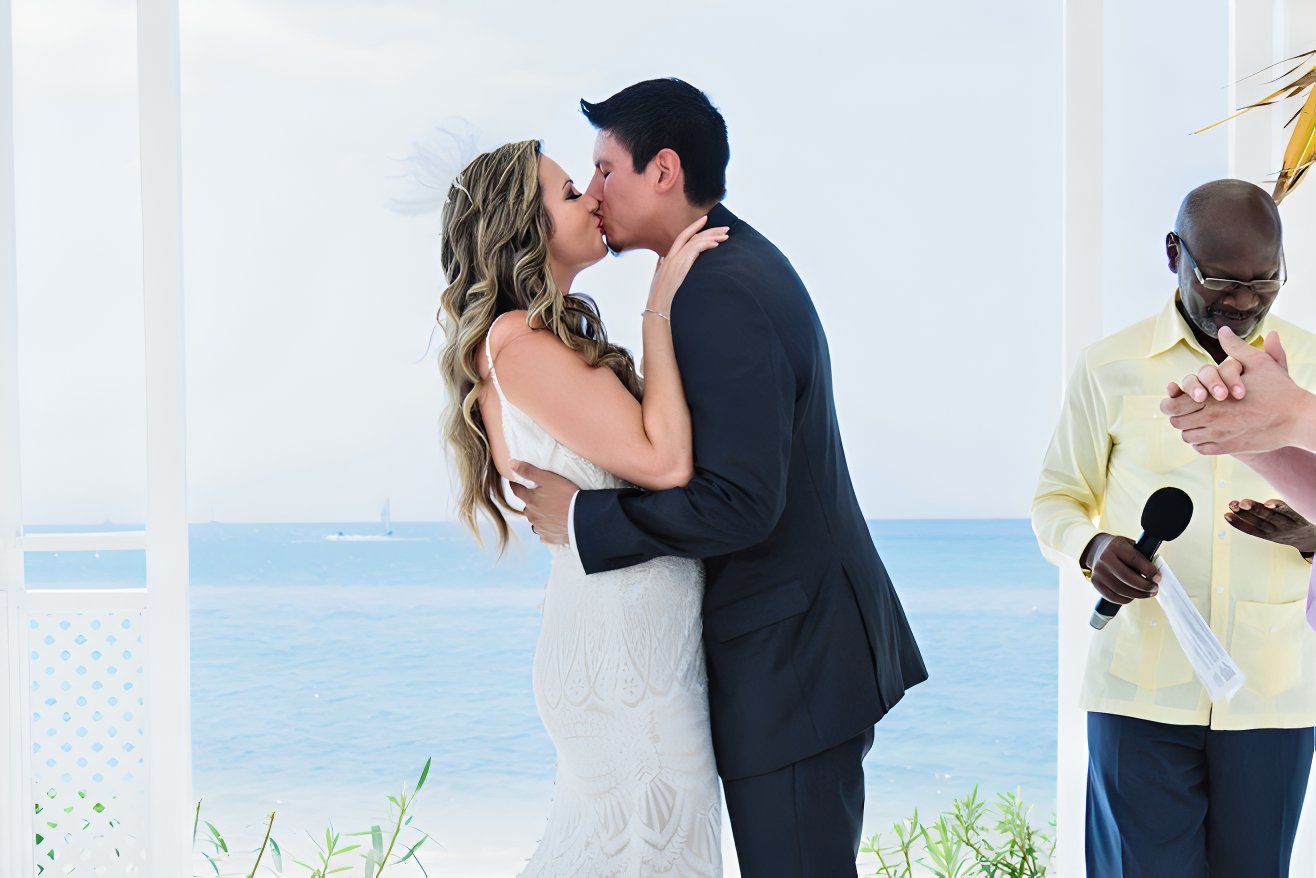 Immerse yourself into enriching Caribbean relaxation with RIU destination weddings. Offering high-end amenities and breathtaking oceanic backdrops, this award-winning resort chain leads the pack. Accommodate a 300-guest cocktail hour at RIU Santa Fe's Tequila Terrace or an intimate ceremony at RIU Ocho Rios' grand Beach Gazebo.
Along with scenic venues, RIU destination weddings deliver the best all-inclusive wedding packages. Layered with class and top-tier additions, RIU's Royal Wedding Package embodies every sense of its name:
Wedding coordinator
Decoration set up for the ceremony location
Bridal Bouquet
Matching boutonniere
Recorded music during the ceremony
Semiprivate dinner at one of our specialty restaurants (20 people)
Wedding cake (20 people)
Sparkling wine during the main toast only (20 people)
Special decoration in the room
Witnesses if required
Minister/Judge service
Marriage Certificate
Complimentary room upgrade to the next category
RIU T-Shirts for the Wedding Couple
Surprise gift
Romantic Massage for the Wedding Couple (20 min)
10% discount in all Spa treatments for the Wedding Couple
10% discount in all Spa treatments for the guests
RIU Reggae Destination Weddings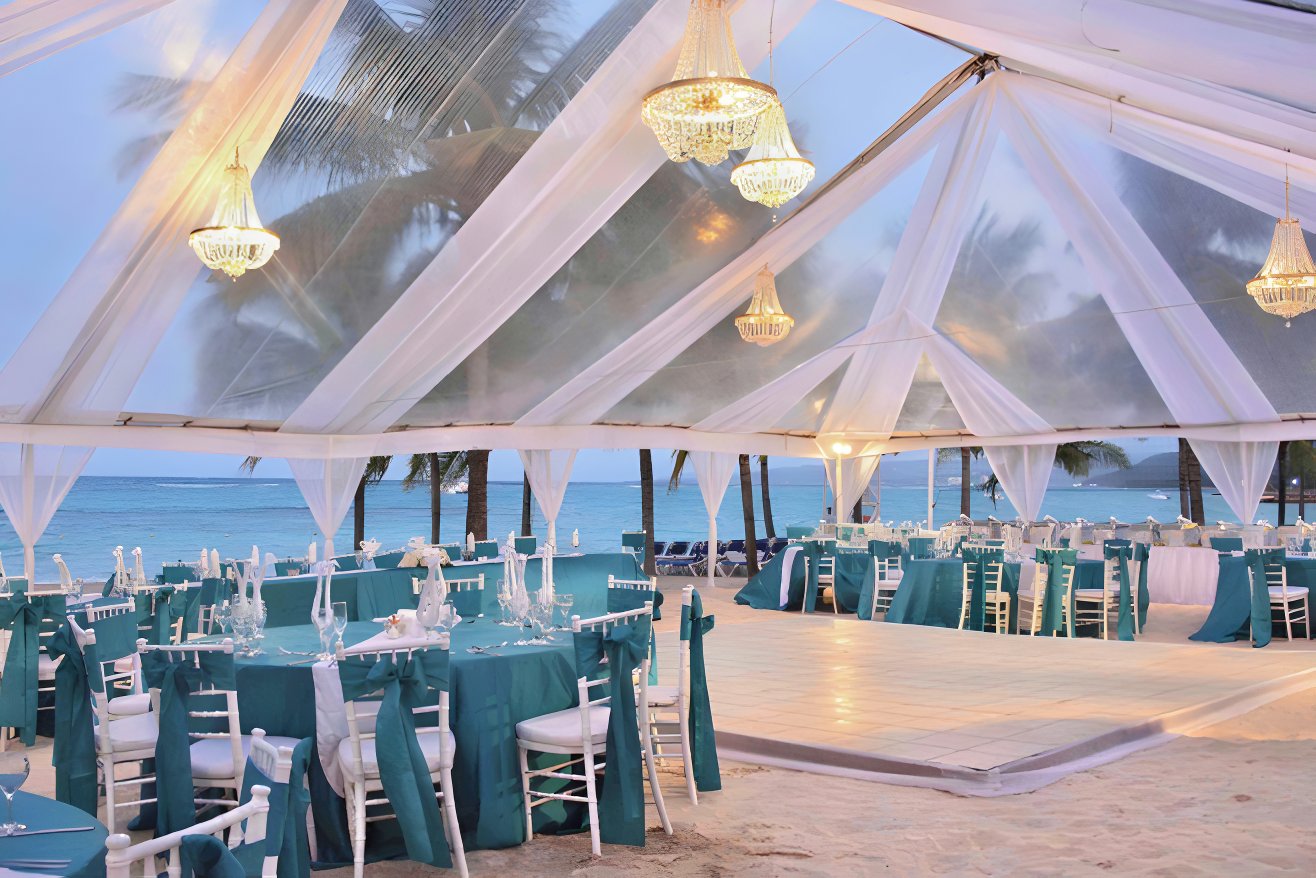 Stretching a glorious length of pure golden shores, RIU Reggae welcomes guests to the laid-back side, all while overlooking Montego Bay's shimmering waters. One of RIU's premier adults-only resorts, the all-inclusive property garners an inviting set of infinity pools, swim-up bars, and crafted cuisines ideal for travelers.
For those desiring a lavish, yet minimalistic stay, there are a series of room categories for every budget and want. In addition to a plethora of dynamic activities ranging from windsurfing to snorkeling, the resort also shares exchange privileges with RIU Montego Bay.
RIU Ocho Rios Destination Weddings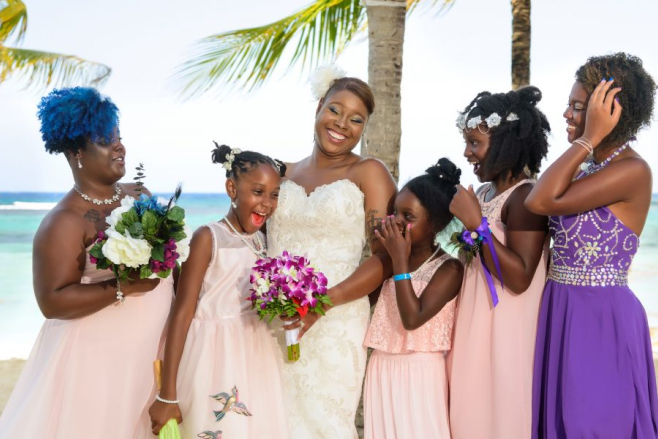 Set in Mammee Bay, surrounded by Caribbean waters and stunning waterfalls, the RIU Ocho Rios wedding resort offers gorgeous and economical wedding packages. When the ocean breeze rolls in, the white sandy Jamaican beaches can be set up for your wedding ceremony. The sprawling resort feels like its own living and breathing town. With vibrant Victorian-like buildings and an endless range of activities, unwind with a refreshing cocktail and authentic jerk chicken.
RIU Santa Fe Destination Weddings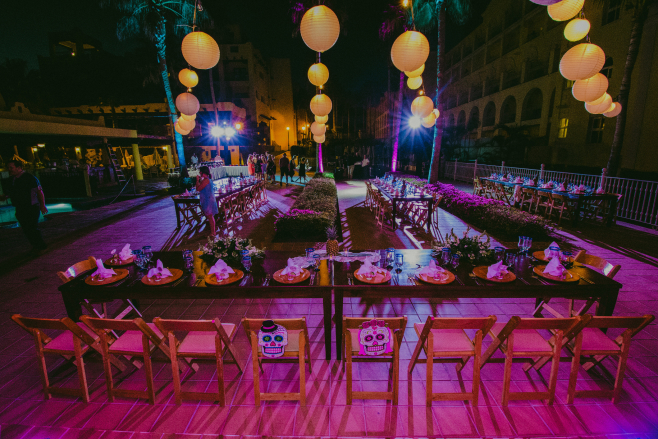 RIU Santa Fe offers the quintessential Los Cabos ceremony for couples seeking an affordable wedding, while saving you and your guests a few bucks. The broad array of affordable wedding packages and exclusive facilities solidify this beach side resort as a top destination. RIU Santa Fe will ensure a quality destination wedding, whether you celebrate on a sea breeze-kissed beach or under an intricately designed wooden gazebo.
RIU Palace Las Americas Destination Weddings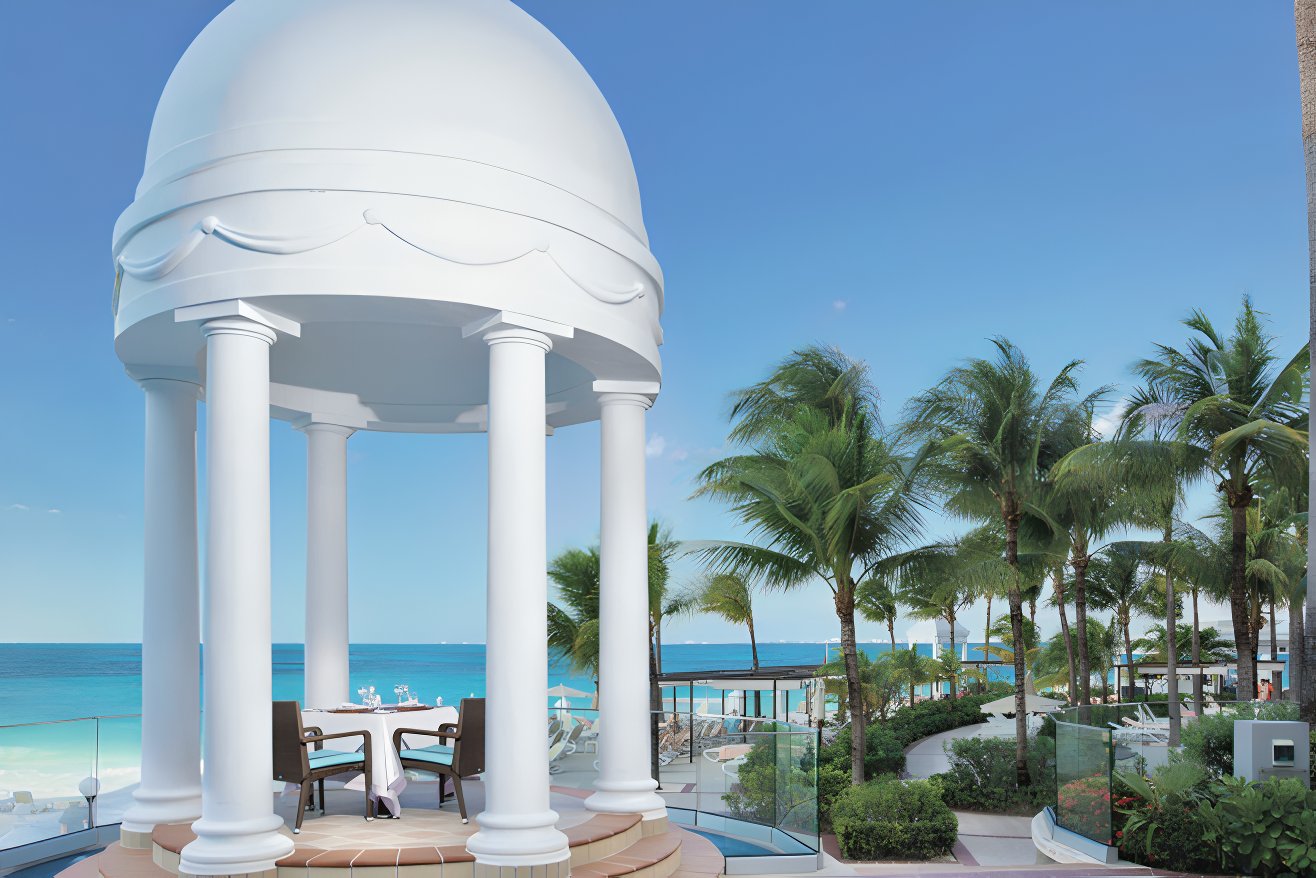 The Caribbean coast of Mexico is a perfect spot for a destination wedding, making the RIU Palace Las Americas resort a romantic paradise. This adult-only getaway allows you to have your wedding ceremony on the beach or at the stunning gazebo overlooking the Caribbean Sea. Relax at either of the pools during your stay, or bask on the beach where the ocean seems to overflow from the infinity pool.
When it comes down to destination weddings, you need a resort with a solid track record. RIU Resorts takes it up a notch by delivering two forces of satisfaction: consistency and elegance. Get the ceremony you deserve from the world-renowned professionals at RIU destination wedding resorts.
Want to learn more about our Destify Top Resorts? Follow the button below to view more five-star properties: