You and your partner undoubtedly followed the traditional Valentine's Day plan when you were dating: cards, flowers, chocolates, and a romantic meal for two. Even though we adore those tried-and-true romantic traditions, now that you're engaged, you might want to take things a step further. After all, most couples are only engaged for a year or less, so this could be your "last" Valentine's Day with your fiancé(e). As a result, we recommend going off the beaten path!
Though you may always go as big as you want, out-of-the-ordinary doesn't have to mean spectacular, extravagant, or even costly. Instead, make this Valentine's Day about non-material methods to demonstrate your love. Spending a couple nights out of the home together, reminiscing about your honeymoon phase, or even simply cooking a meal together are all romantic ways to celebrate your love before the wedding without resorting to clichés or breaking the money.
Here are seven unique ways to celebrate your first Valentine's Day as an engaged couple, as well as ideas to keep in mind for future romantic holidays with your partner.
Go Back to the Beginning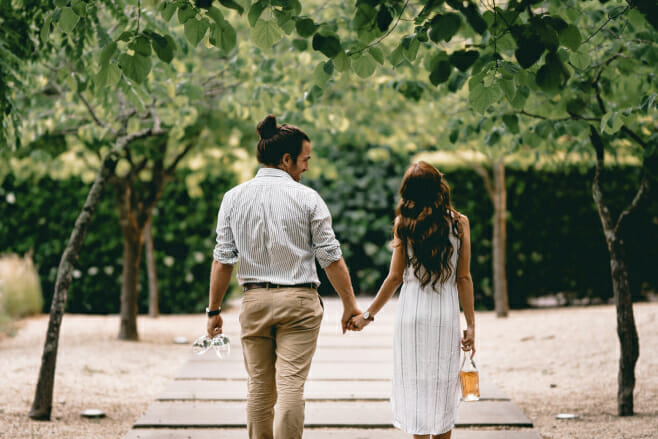 Take advantage of this Valentine's Day to reflect on all of the reasons you're getting married. Take a trip down memory lane (or an actual trip) to the beginning of everything. Make a reservation at the restaurant where you first said "I love you," or go back to the location where the two of you got engaged. Looking at old images from when you first met could also be entertaining—chances are, it'll bring back memories that will make you smile or laugh out loud.
Save for the Wedding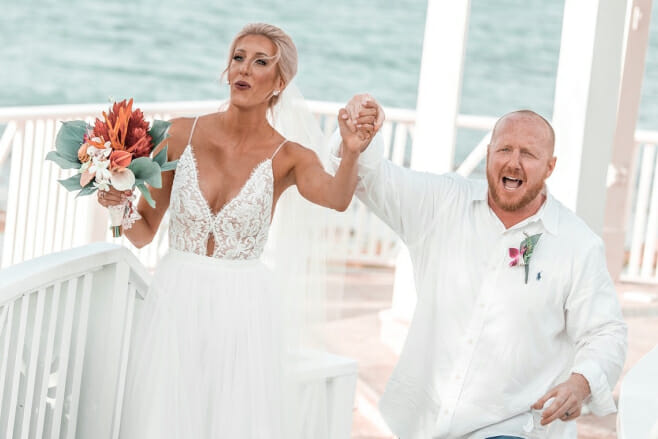 Flowers, champagne, and fine chocolate can be costly, and they may not fit into any budgeting plans you may have in place to save money for your destination wedding. Instead of going all out, go for a budget-friendly romance. Make homemade cards instead of buying flowers, drink prosecco instead of champagne, and roast a chicken instead of eating prime rib. Alternatively, if you don't feel like cooking, grab some cheap takeout and make a night of it.
Wait a week or two if you still want that special date-night sensation. To escape increased rates and crowds, go out for a night on the town when it isn't actually Valentine's Day.
Get Away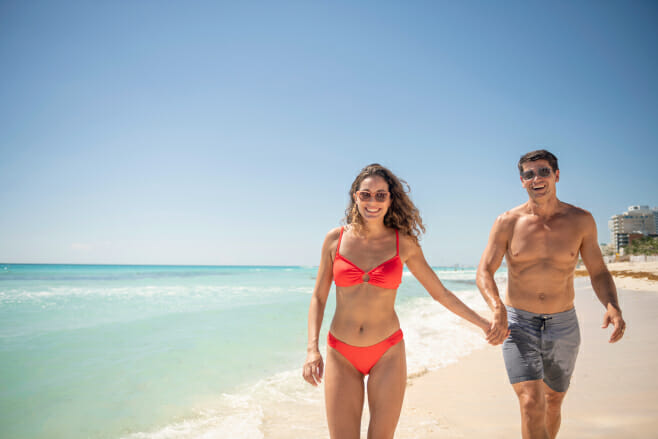 If you're getting married this summer, you're probably already in the middle of the preparation process and might use a break. So why not make Valentine's Day a pre-honeymoon date? Unplug as much as possible at resorts like Wyndham Alltra Cancun or Hyatt Ziva Rose Hall, set up an out-of-office email response so your wedding providers know why you're not replying, and concentrate on each other. In a few days, you'll be feeling renewed and focused, and you might even have some new ideas.
Relax With a Spa Treatment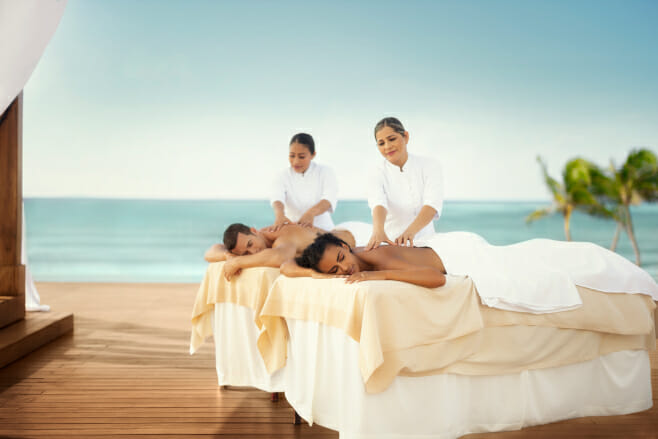 A full-fledged spa day for two will take that couple's massage to the next level. Massages, cleanses, manicures, and pedicures are all available, and don't forget to relax in the sauna or whirlpool. Sign up for a yoga or meditation class if you really need to clear your thoughts. If you're on a budget, find some zen at home: take a warm bath, light some candles, and download a meditation app so you and your partner can relax without leaving the house.
Cook a Meal Together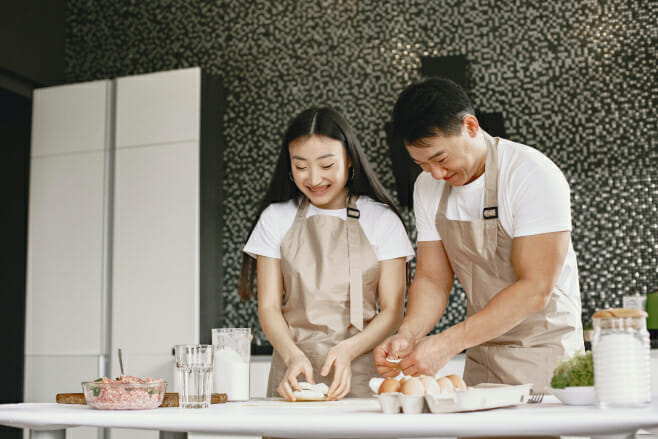 Use Valentine's Day as an opportunity to express a little extra love if the best route to your S.O.'s (or your own) heart is through mouthwatering cuisine. Take out your favorite cookbook and choose a recipe that is both tough and new to you. Make it an experience by scouring the neighborhood for those essential elements. Then mix up a batch of your favorite cocktails or crack open a bottle of wine and get to work in the kitchen! You'll end up with a delectable supper and some new culinary abilities. Sign up for a cooking class that focuses on a new cuisine or skill if you need a bit more help.
Stay In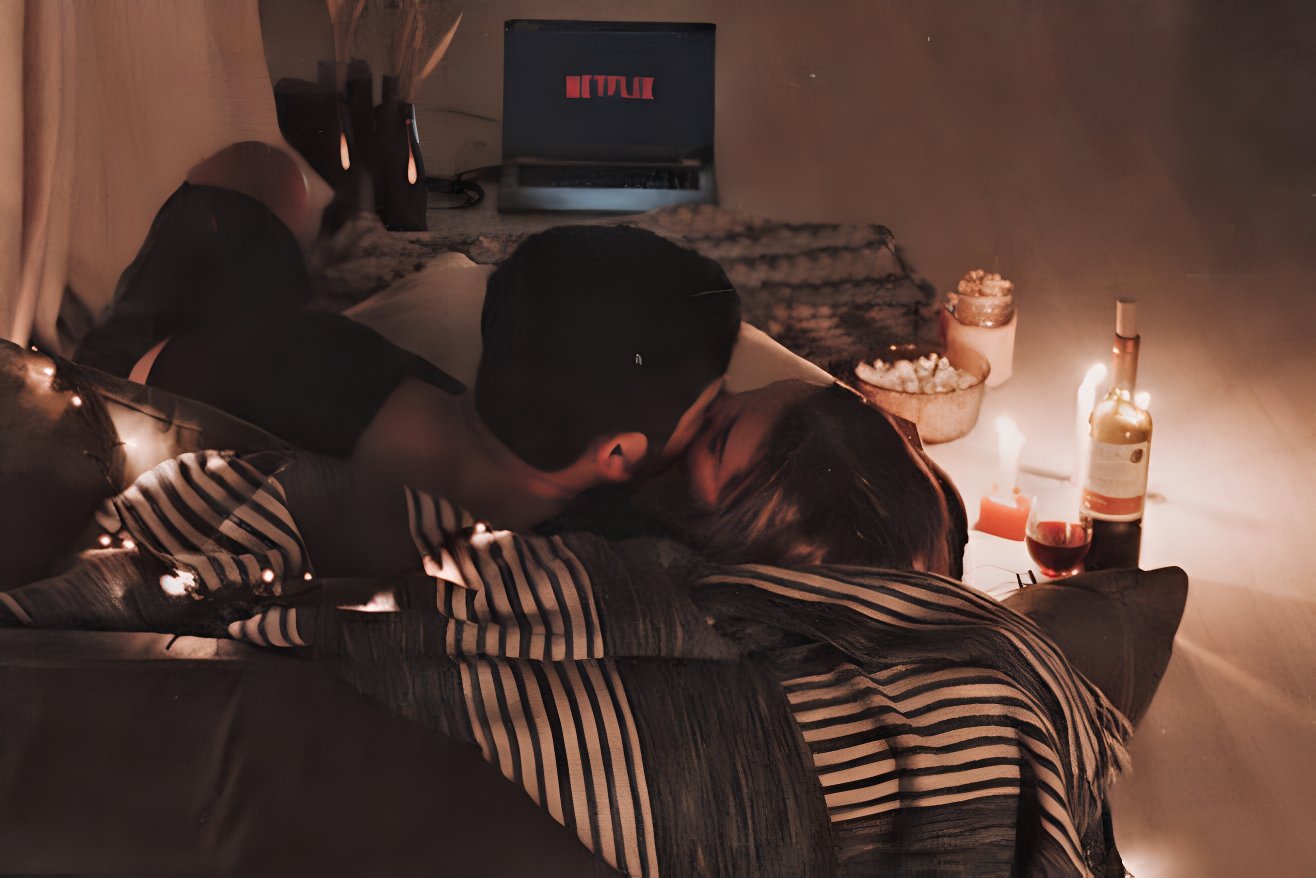 Planning your Valentine's Day doesn't have to be challenging. You can always express your love in the privacy of your own house. Don't feel obligated to make a huge deal out of February 14th—especially when you have so much on your plate arranging a wedding—whether it's breakfast in bed, a romantic movie marathon, a candle-lit bath, or just your regular routine (with an extra kiss and maybe a lovely note).
Start a New Tradition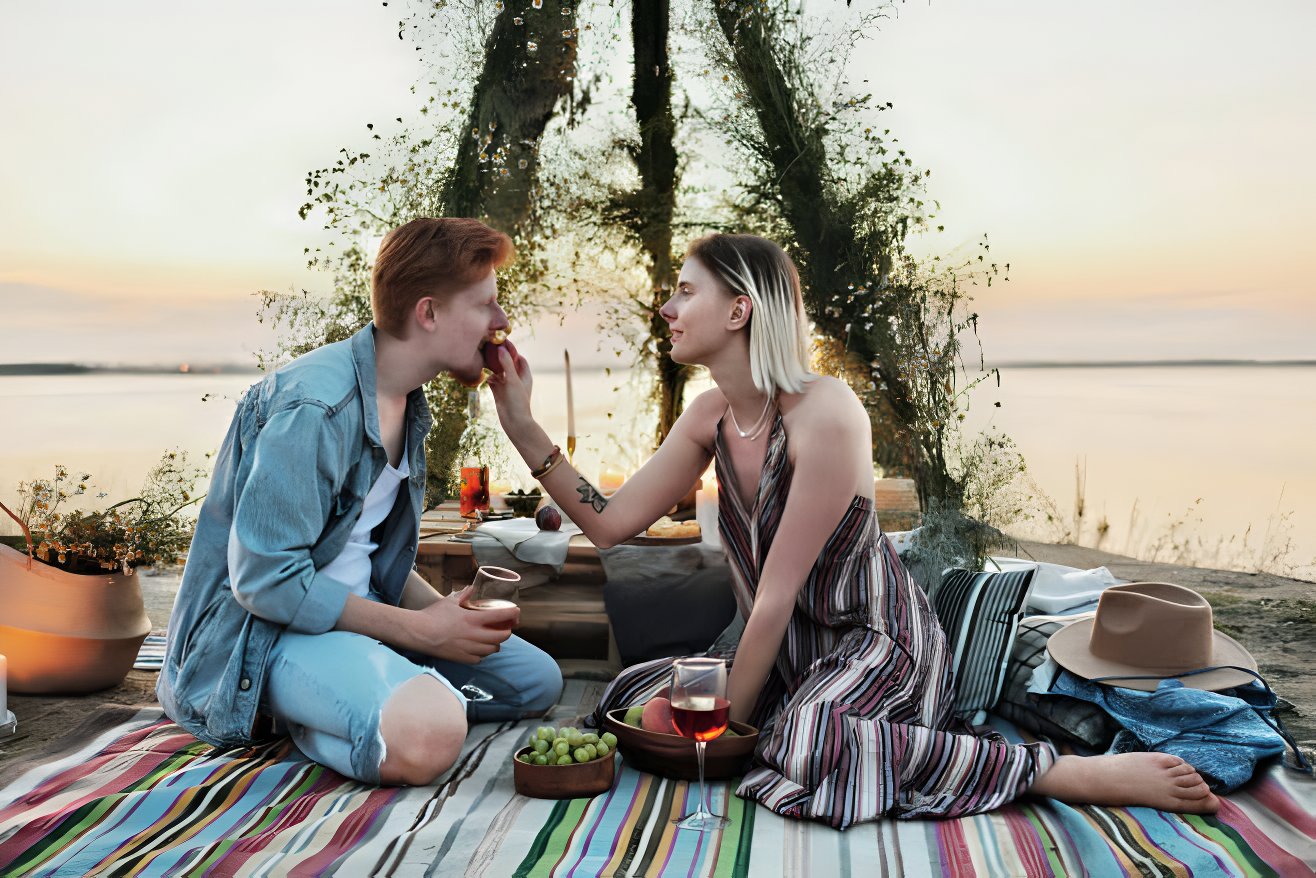 You're undoubtedly wondering about how your lives will look in the future now that you're on the verge of marriage. Why not use this as an occasion to establish a new Valentine's Day tradition that you may carry on for years? It's the perfect time to celebrate your love while developing new traditions, whether it's crafting a special dinner that you'll reproduce year after year, making a reservation at a restaurant you'll want to return to, or organizing a romantic getaway.
Looking for a few more ideas to wow your partner without breaking the bank? Follow the link below for our 8 Romantic and Affordable Valentine's Day Ideas: