Flash mob or family photographers? Beach seascape or lush forest? When it comes to popping the question, the possibilities are quite literally endless. But how do you narrow down the options (while finding time to propose)? Look no further than our 10 Unique Wedding Proposal Ideas. Let's make that forever-after unforgettable:
1. Hire a personal chef.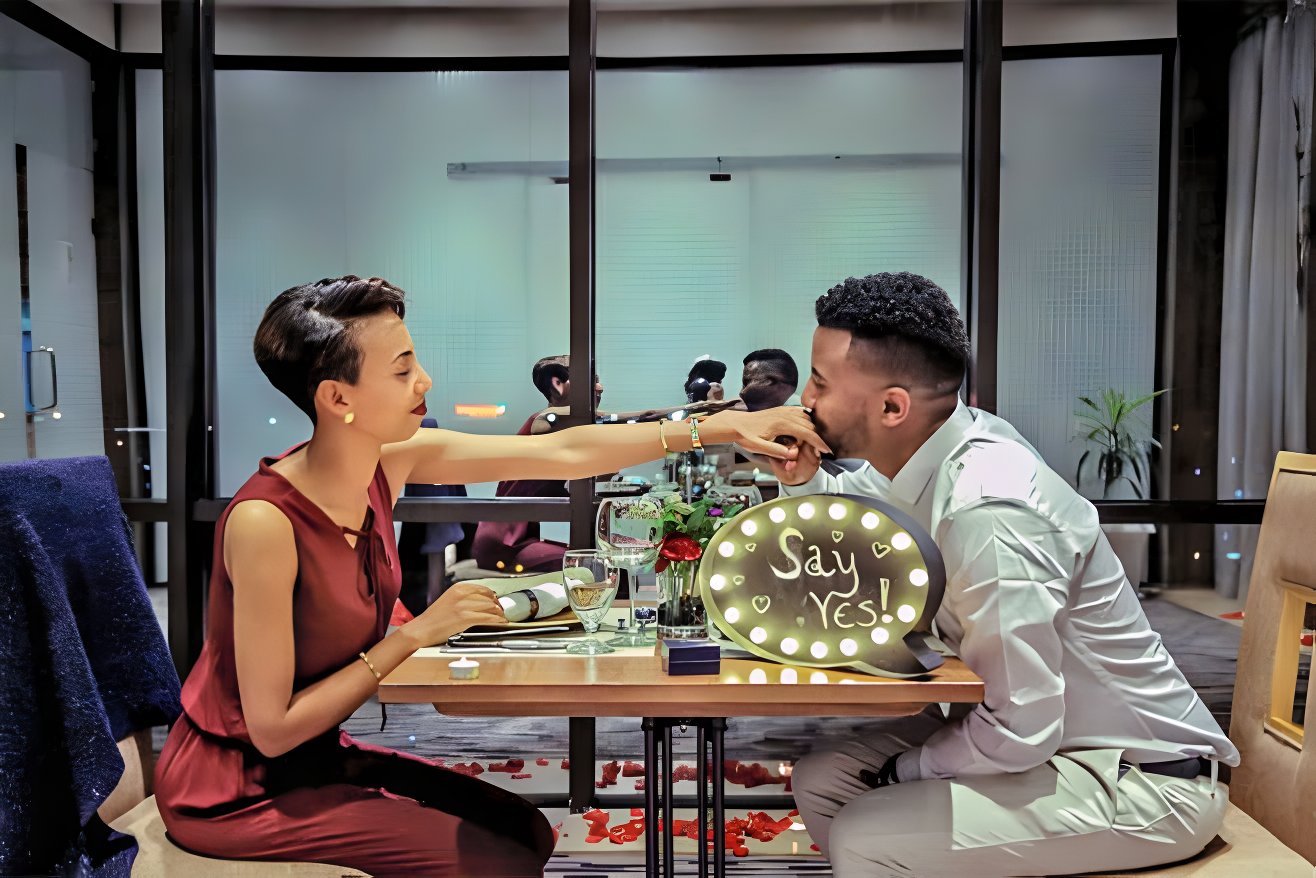 Plan a date night at home complete with a personal chef who cooks your partner's favorite meal. There are tons of different ways to utilize this creative marriage proposal idea, but one of our favorites is to have the chef put the ring on the plate for one of the courses. Believe it or not, there are even companies that specialize in this kind of thing.
2. Incorporate live music.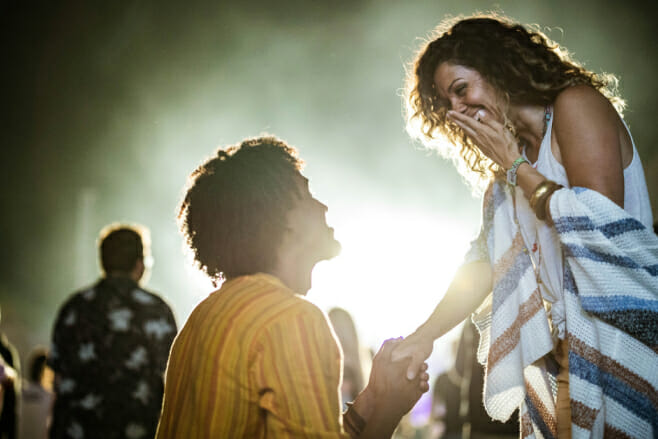 Attend any type of concert, live music, orchestra, etc. Bonus points if it's an artist that means something special to the two of you. You can even take things up a notch by coordinating with the venue to see if you can propose on stage or reaching out to the artist's team to see if you can get them to stop the concert and make an announcement, setting you up for your proposal.
3. Make the most of your first date location.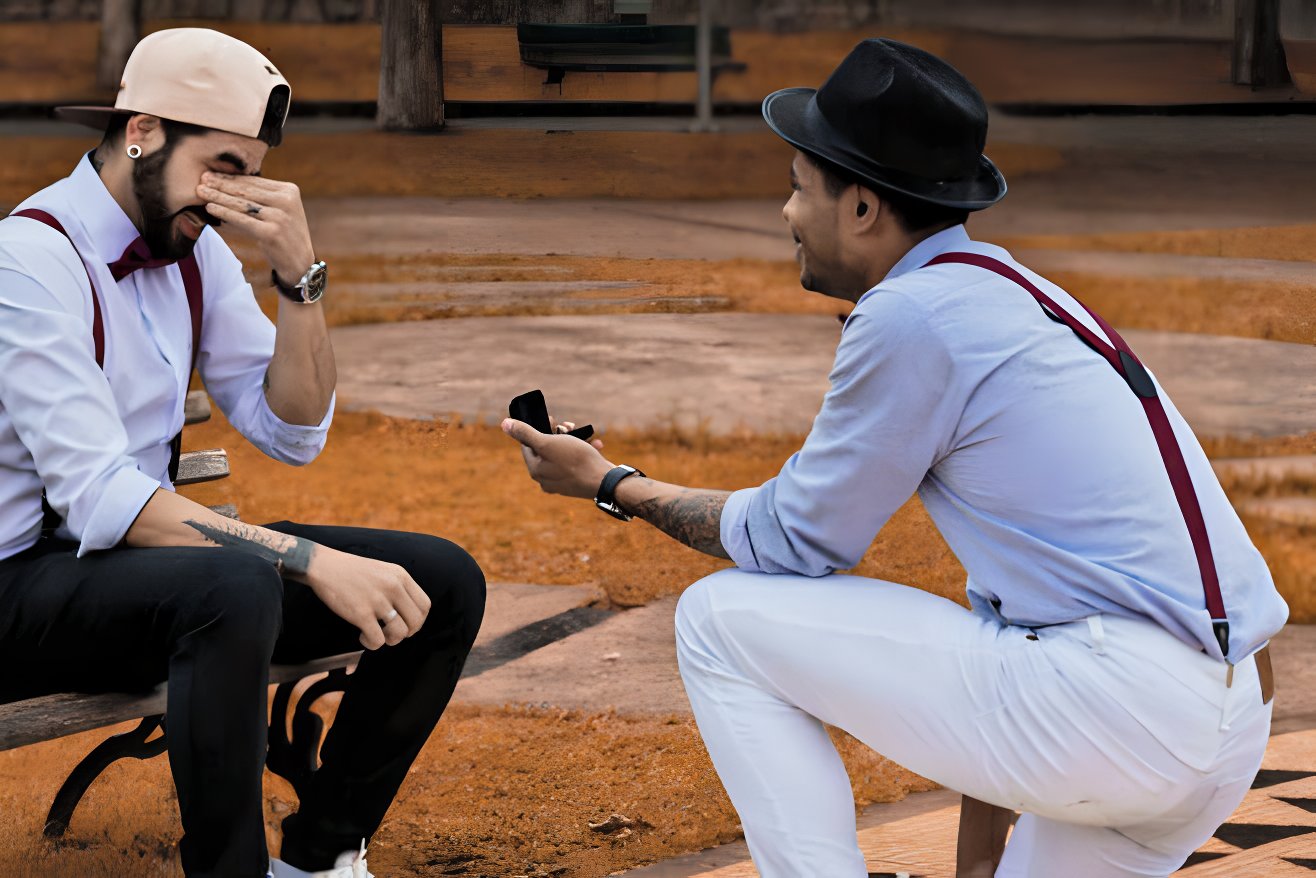 Take your partner to the place you had your first date. Whether it's a restaurant, a coffee shop, a park, it doesn't matter! Order the same thing you ordered on your first date (if you remember) and go above and beyond to make the experience as special as can be. Share what you remember most from your first date, and then pop the question.
4. Capture the moment in a photo booth.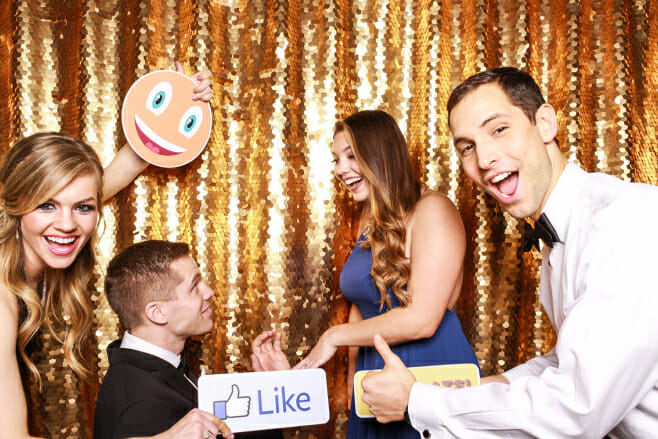 Take your partner on a date to somewhere that has a photo booth. During your session in the booth, pop the question so you have a strip of photos during the exact moment you proposed. Make sure to test out the timing of the photo booth beforehand. The last thing you want is photos taken at the wrong time!
5. Surprise your partner during a walk on the beach.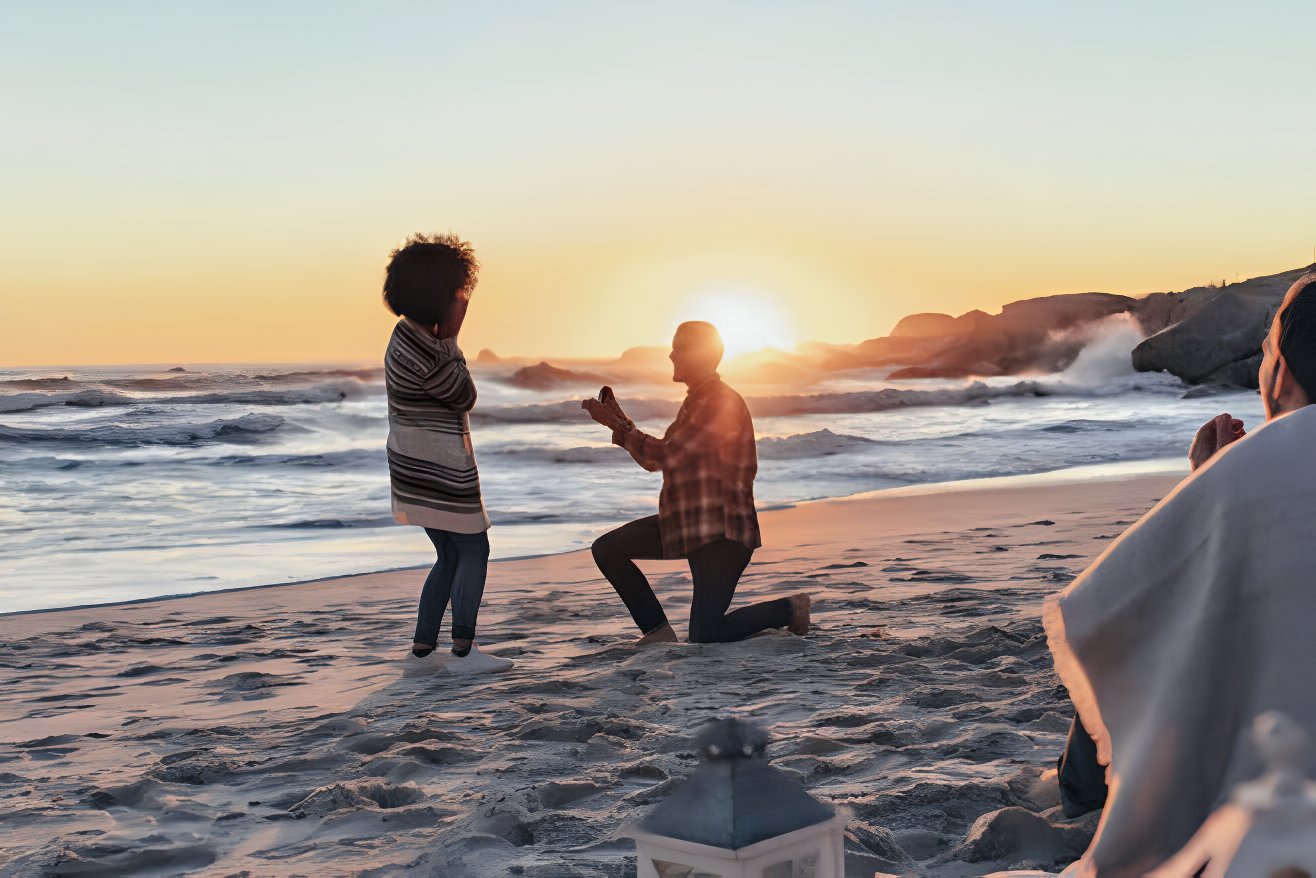 Take a trip to the beach together (or even your future all-inclusive wedding resort). Ahead of time, write on a small piece of paper "will you marry me?" and roll it up and put it into a seashell or an old bottle. Plant it in a place that the two of you will walk past and make sure you or your partner sees it and picks it up. This one is so fun if you want your proposal to be a super surprise.
6. Organize a flash mob.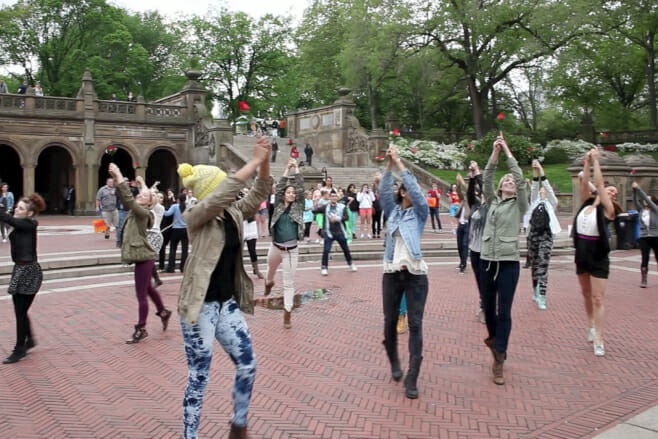 Whether it's a dancing flash mob, a singing flash mob, or something completely new, having a group perform out of the blue is a super unique and fun way to ask someone to spend the rest of your life together. No idea where to start? There's a website dedicated solely to booking a flash mob.
7. Create your own scavenger hunt.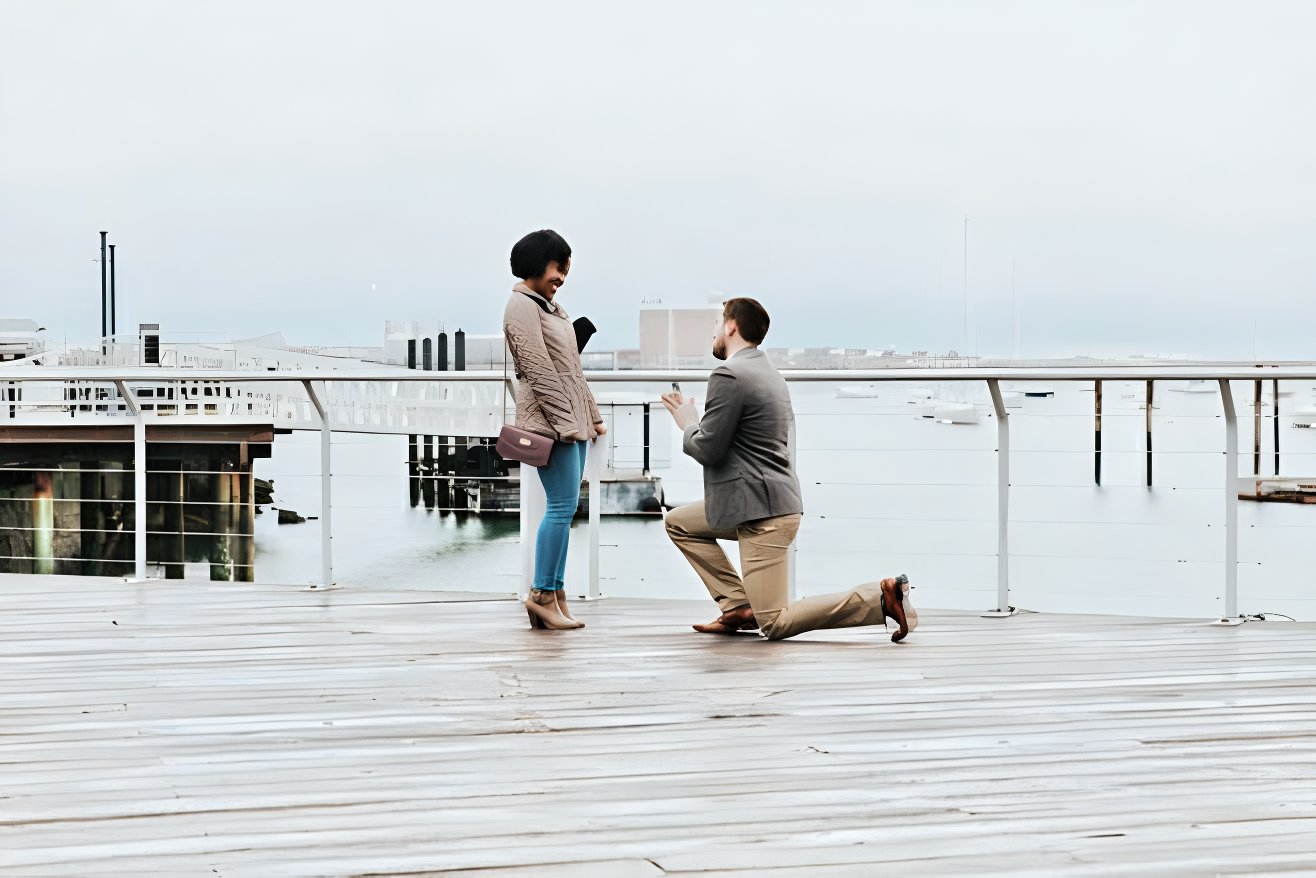 Create your own scavenger hunt complete with a treasure map! Have your partner decipher clues taking them to different places until they get to the final location — you with an engagement ring! This can be on a small scale, like around your home, or big, like around your entire city.
8. Diligent Divers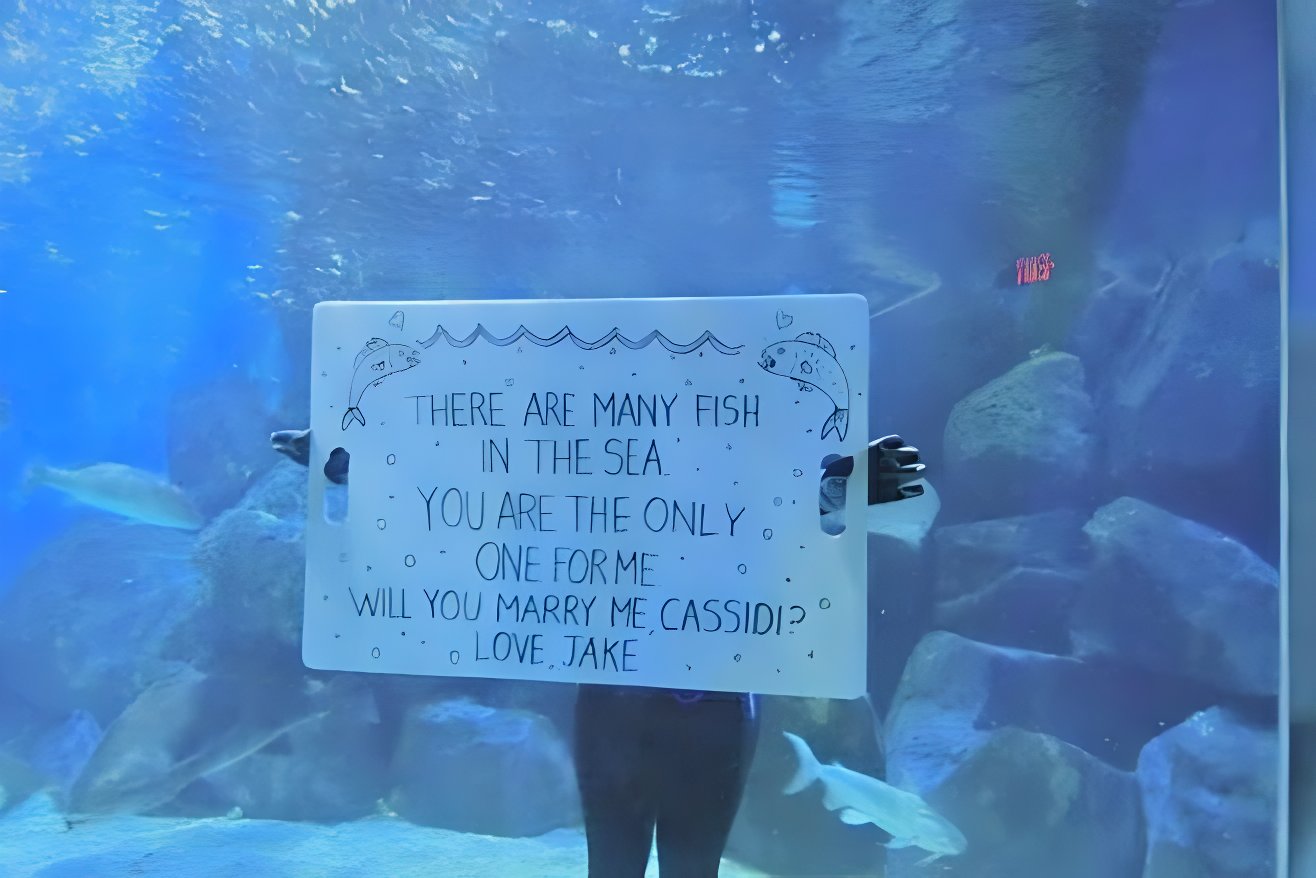 Ask the divers at an aquarium to put on a proposal show inside their biggest fish tank. Give them a (waterproof) sign that says, "Will you marry me?" to hold up against the glass and then position yourselves for what will, at first, seem like feeding time.
9. Memory Lane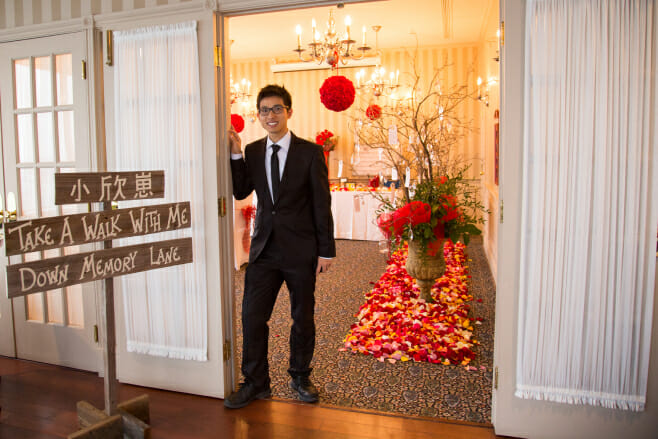 Fill a favorite room in your home with photo memories from your relationship; you can hang them from balloons or cover the walls with them for a jaw-dropping surprise.
10. Holiday Happiness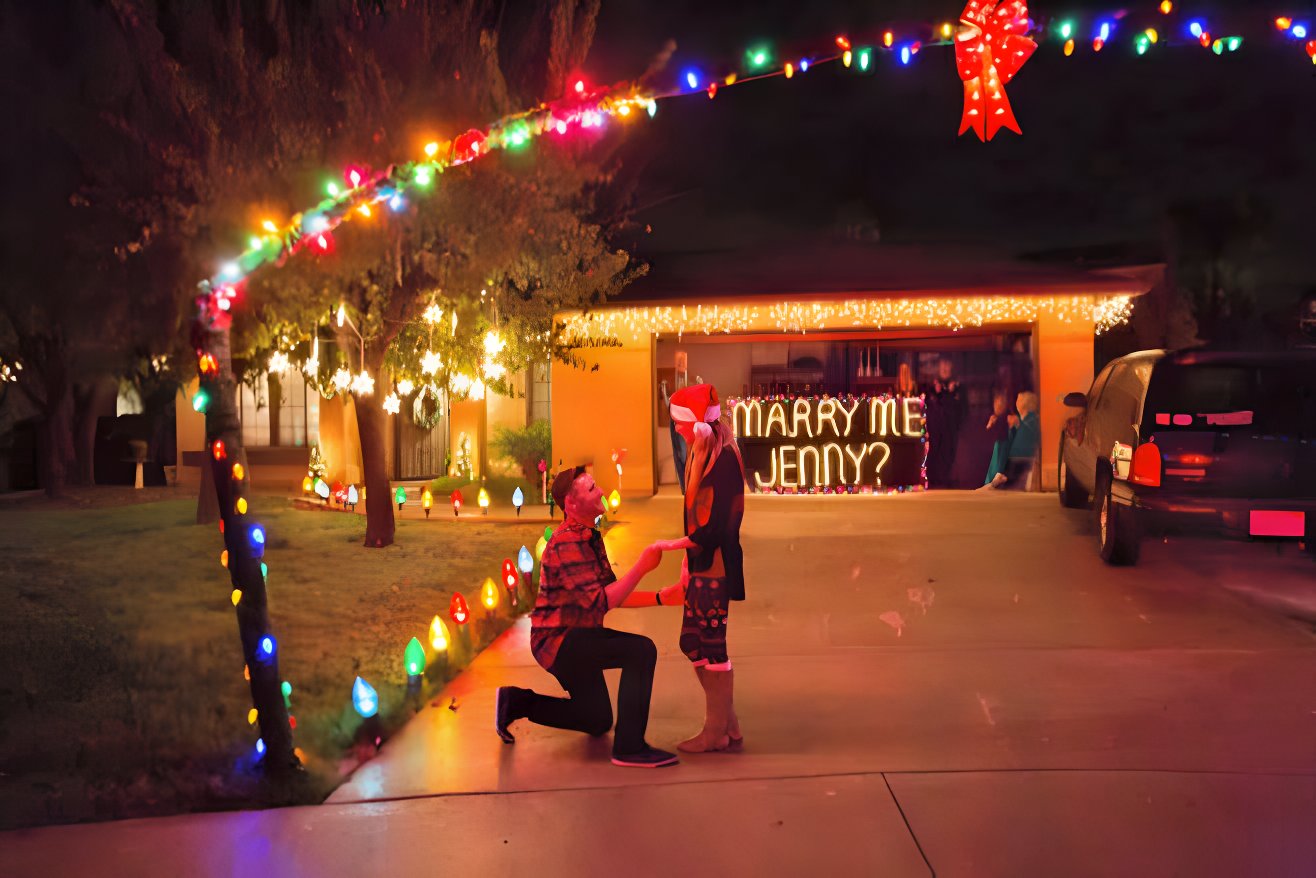 During the holiday season, use outdoor string lights to write out, "Will you marry me?" on the front of your house, apartment or lawn. Station your friends and family secretly inside and come up with an excuse to linger out front. Then have someone flip the switch to reveal the message.
Want to get a head-start on that wedding planning while you're at it? Follow the link below to learn how to plan you destination wedding with ease: