All-inclusive. You've probably heard the phrase before, but what does it mean and how can it benefit your wedding? You've come to the right place. Designed with the purpose of saving you money, all-inclusive resorts and their accompanying luxuries promise lavish wedding experiences with no hidden fees. Your dream Cancun getaway is more affordable it seems, let's discover how:
Wedding Package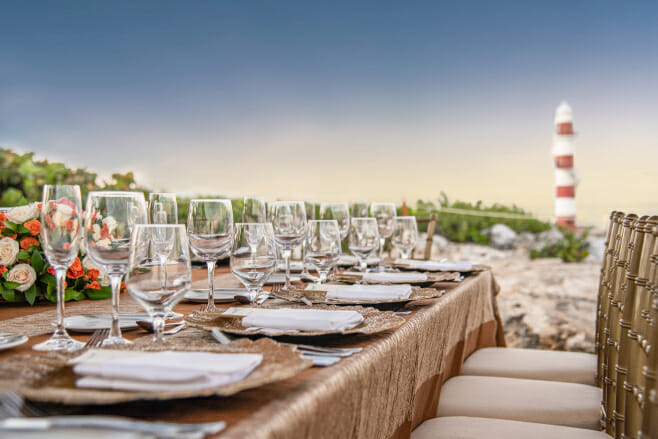 Varies per All-Inclusive Resort
There's luxury infused with every affordable all-inclusive wedding package. Ranging from complimentary to $10,000, all-inclusive resorts and their wedding packages cater to your every desire. Gone are the days where you were forced to abide by one lofty quote. Complete with lavish amenities such as spa discounts and personalized bridal suites, properties such as Hyatt Ziva Cancun deliver elegant wedding weeks, all while saving you as much money as you need.
More Wedding Benefits at All-Inclusive Resorts
At no extra charge, dedicated on-site wedding coordinators have a single point of contact for preparation.
Affordable wedding packages are designed in such a way that you can easily add a la carte features and only pay for what you require.
Based on the number of rooms booked, you can earn free wedding events and group perks.
Take advantage of the opportunity to host your wedding and honeymoon all in one outing!
Hotel Room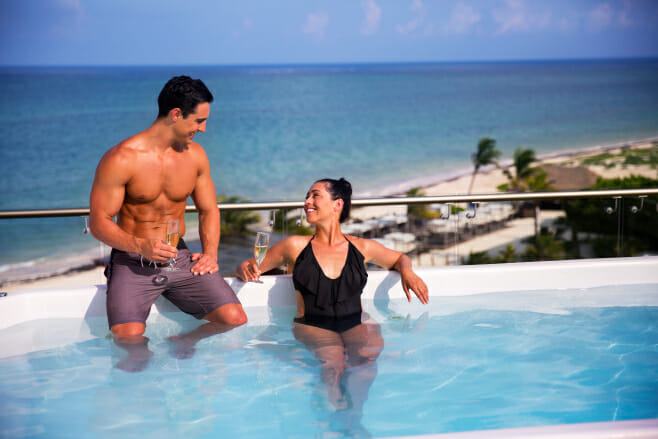 $150-$380 per Night per Couple
Kick those feet up and enjoy the feeling of economical chic living. Guests can relish in tropical excellence at all of our top all-inclusive resorts without the stress of extra suite costs. With most of your activities and amenities taken care of, your hotel room is one of the only expenses you'll be responsible for. Along with wedding packages, suite rates vary per property and location. From refreshing overhead rain showers to private balcony Jacuzzis, all-inclusive resorts like Royalton Riviera Cancun feature the finest accommodations that'll satisfy your needs and bank account.
Daily Meals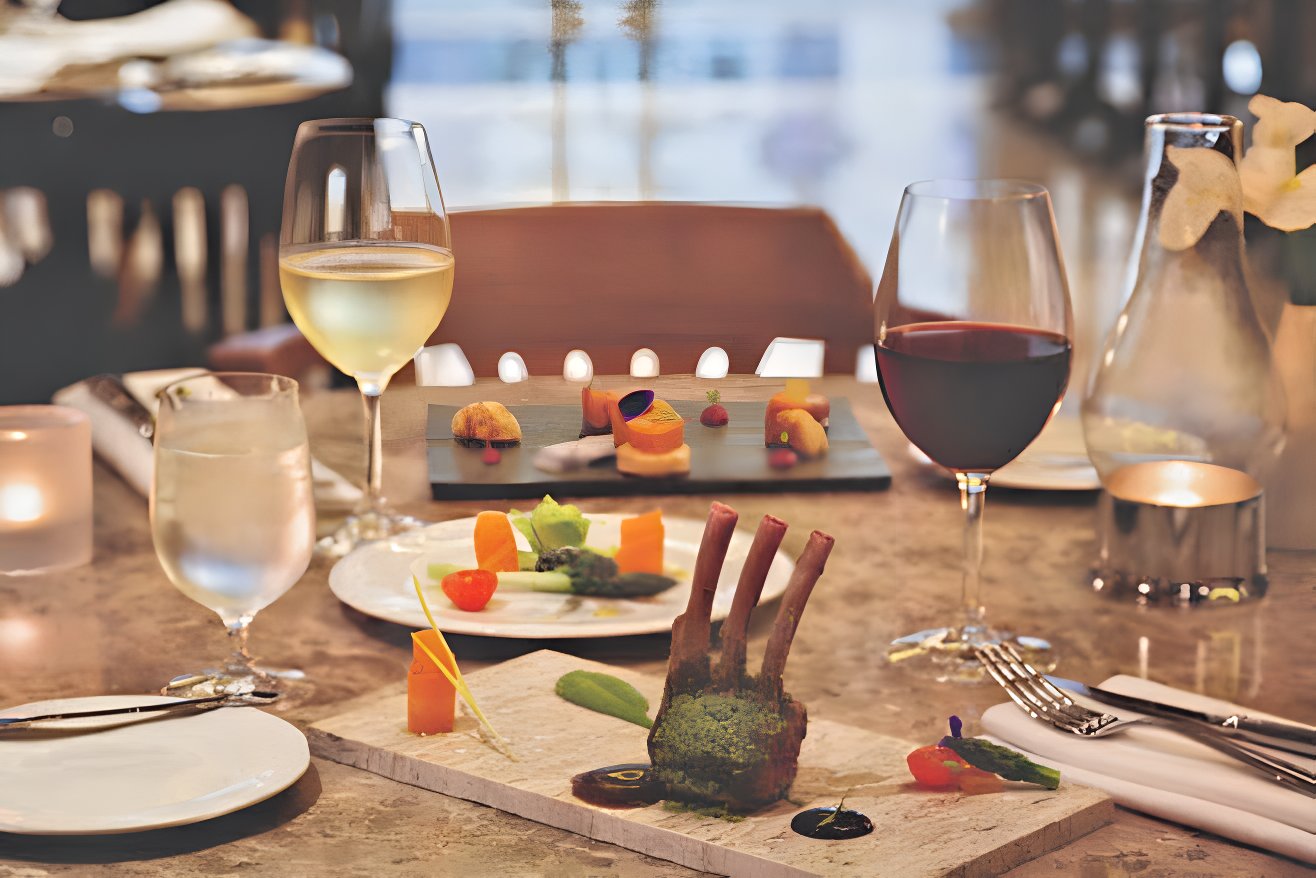 Included
We have all experienced the struggle: paying for food at a resort. While fronting the bill at every meal might not seem like an issue, you might find yourself paying more for food than any additional wedding benefits. Enter all-inclusive resorts. At hotels like Panama Jack Cancun, guests can leverage an impressive 13 dining options, all of which charge zero fees per meal.
These deals don't stop at daily meals. Enjoy world-class catering sourced from talented on-site chefs with years of experience. Flexible and open to suggestions, your day-of head chef and wedding coordinator will even meet with you to discuss your menu preferences.
Alcoholic Beverages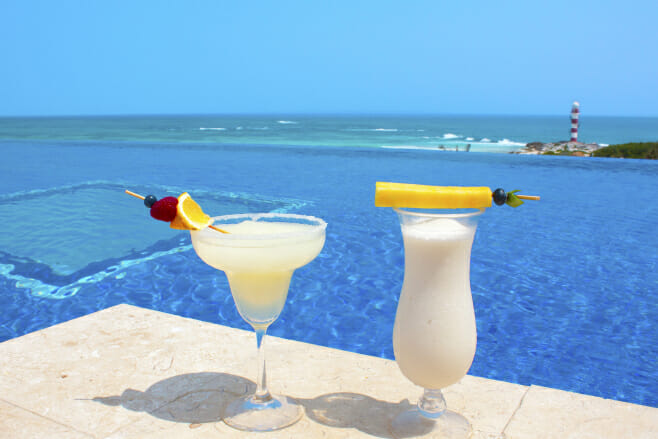 Included
Cocktail hour has never been easier. Equipped with award-winning alcohol, all-inclusive resorts will keep your cups filled at no extra cost. It gets better. Fancy a morning mai tai? Allow us to introduce you to in-suite liquor dispensers. Searching for alcohol tastings to round out your itinerary? Every all-inclusive resort showcases professional sommeliers and tequila experts to broaden your tastebuds.
Day Time Activity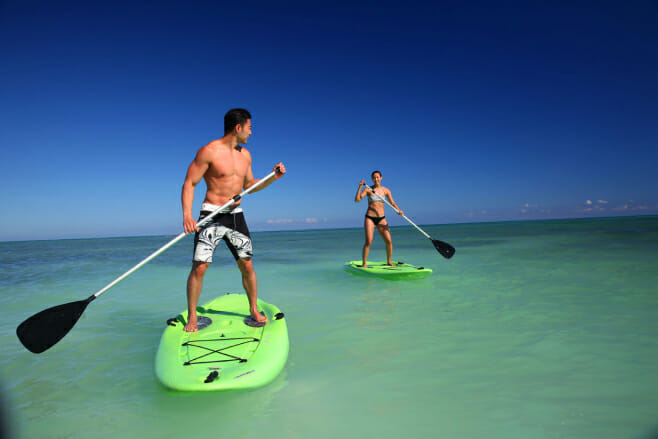 Included
So you know what the suite and dining areas look like. Anything else we might've missed? Ah yes, the seemingly endless selection of infinity pools and day-time activities. Throughout your retreat, all-inclusive resorts will pamper you with dynamic excursions with zero additional fees. Here's a short, yet action-packed list of activities you can participate in during your wedding week at Royalton Blue Waters:
Infinity Pools
Beach Volleyball
Surfing Lessons
Kayaking
Snorkeling
Paddleboarding
We've said it before and we'll say it again: you don't have to break the bank to tie the knot. Garnering perfect comforts at economical rates, all-inclusive resorts take the stress out of budgeting. Rather, they put the excitement back into planning, enabling you to customize your costs however you desire.
Want to learn more about our top all-inclusive resorts? Follow the button below to explore our Top Destination Wedding Resorts for 2021: