A destination wedding on Valentine's Day! It's the year's most romantic holiday, as well as one of the most popular wedding dates. It might be extremely stressful to get married on Valentine's Day. The day would undoubtedly be awash in red and pink, as well as hearts and everything else associated with Valentine's Day.
On a day like Valentine's Day, it's easy to go overboard with the decorations. In preparation for Valentine's Day-themed weddings, most wedding locations and venues will likely add some decorations. However, unless that's exactly the image you're aiming for, the most romantic holiday of the year doesn't have to wind up flaming red with hearts. Get those Pinterest boards ready, we have just the inspiration for you:
Embrace the Theme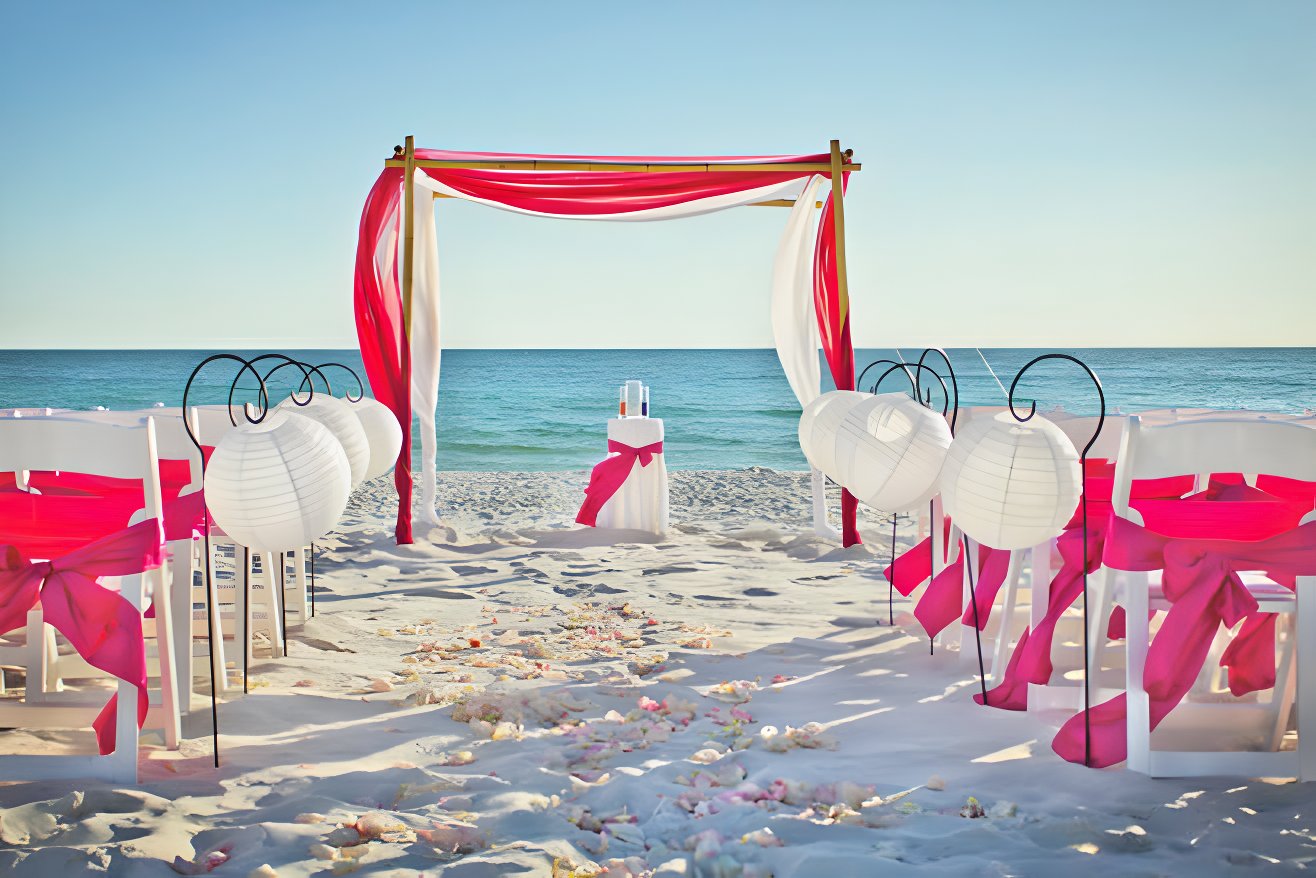 A Valentine's Day wedding, of course, must have all of the hearts and flowers. Incorporate Valentine's Day favorites into your wedding décor and personalized touches throughout the day to celebrate the season. This floral-decorated beachfront aisle emphasizes the color of love, while maintaining a whimsical tropical flair.
Day-Of Greeting Cards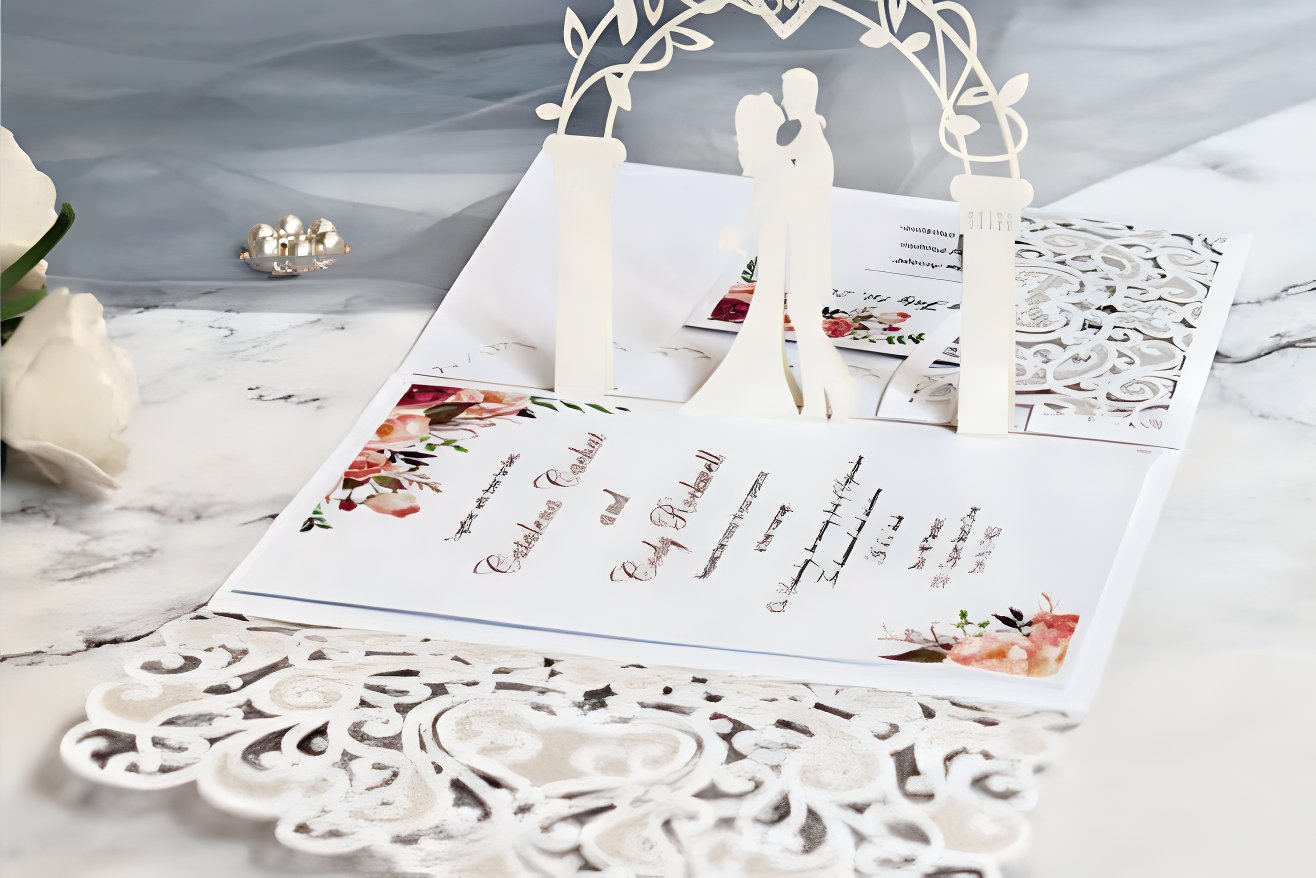 Obviously, any couple marrying on Valentine's Day must exchange Valentine's cards. You can do this before the ceremony with a note that reflects your personality, whether it's overly romantic or completely witty.
Stick to the Classic Bouquet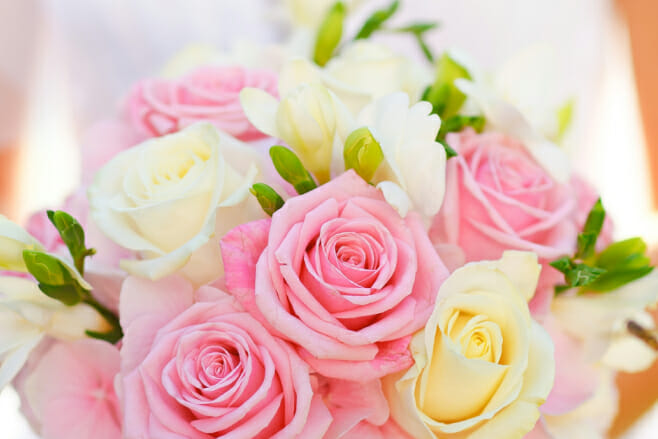 On Valentine's Day, roses are, of course, a must-have. This bride's bouquet consisted of light pink long-stem roses arranged in a modern style. You can carry a bouquet of roses in any color that complements your outfit or go with red for a more traditional look.
Themed Cocktails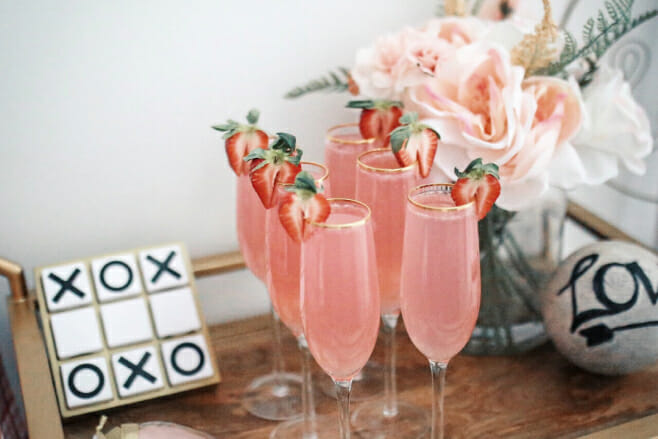 Yes, even the bar can be spruced up for Valentine's Day. Thanks to a consistent pink and white color palette, this mobile bar layout integrates a variety of textures and styles that mix perfectly together.
Pink Desserts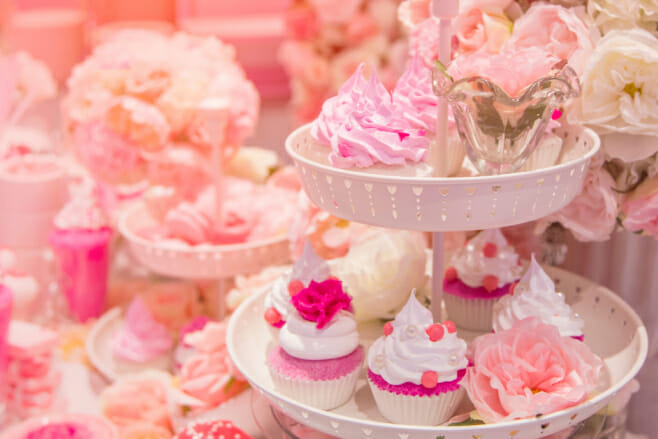 Pink macarons pay homage to Valentine's Day in two ways: their hue and their popularity in Paris, France, also known as "the city of love."
Pink or Red Bridesmaids' Dresses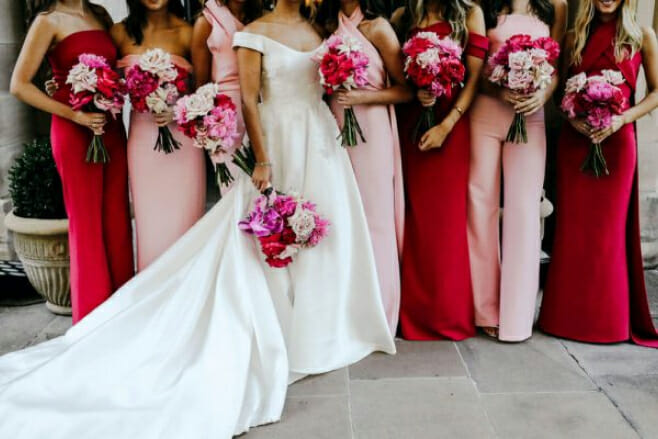 Make your support team wear thematic colors—blush is a popular choice. Allow your bridesmaids to join in the fun by wearing red or pink bridesmaid gowns. Allow them to accessorize on their own to prevent seeming too matchy-matchy.
Heart Ring Box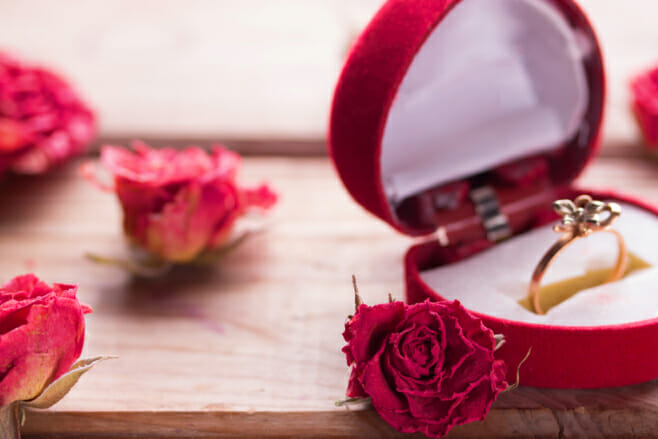 Add romantic embellishments (like a heart) to more private portions of your celebration if you'd prefer to display your mushy side to just your lover and not your entire guest list (like your ring box).
Festive Welcome Gift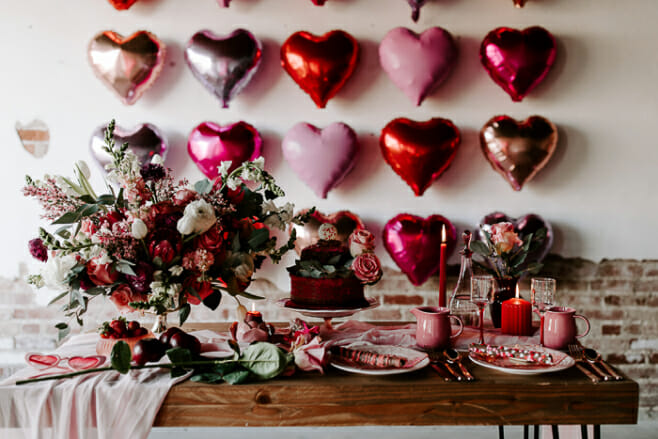 In lieu of a traditional welcome bag, give your guests the gift of cheesy, romantic goodness. Adorn your welcome gifts with love quotes and sweet little nothings.
Heart-Themed Wedding Cake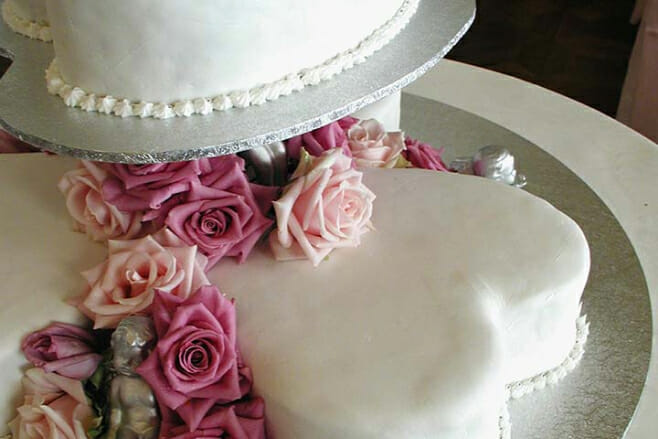 A great bakery will have a wide variety of romantic cake styles to pick from, both simple and extravagant. For a lovely wedding cake design, have your caterer cut tiny red hearts out of fondant. Personalize your cake topper as a finishing touch.
Heart Wedding Arch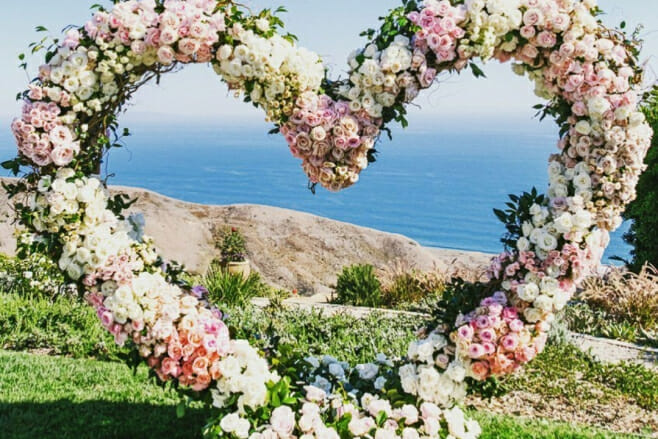 A good bakery will provide a wide range of romantic cake styles, both basic and lavish. Have your caterer carve tiny red hearts out of fondant for a wonderful wedding cake decoration. As a finishing touch, personalize your cake topper.
</center/'=