Why Weddings at Secrets Bahia Mita are Simply Unforgettable
Imagine standing on golden sands, the waves of the breathtaking Banderas Bay caressing the shoreline, as you exchange vows with the love of your life. Welcome to Secrets Bahia Mita Surf & Spa Resort, an adults-only paradise that offers a wedding experience like no other in Puerto Vallarta.
In this comprehensive guide, we'll unveil the exceptional venues, top-notch amenities, and unique touches that make weddings at Secrets Bahia Mita a cut above the rest. Interested in what makes Punta Mita one of the best places to visit in Mexico and an ideal location for your special day? Keep reading to unveil the magic.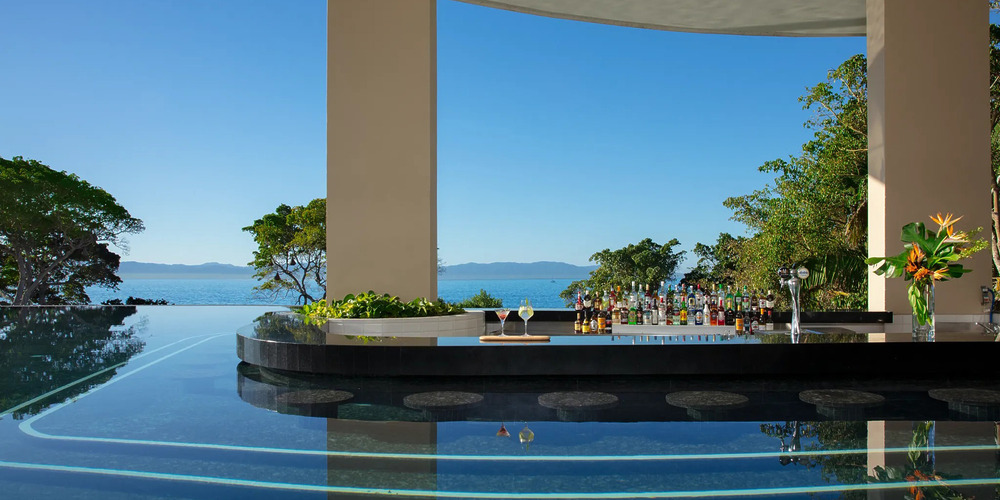 Unveiling the Splendor of Secrets Bahia Mita
You've imagined your wedding day countless times, but nothing comes close to the romantic and enchanting experience that awaits you at Secrets Bahia Mita. Nestled in the scenic Banderas Bay near Puerto Vallarta, the resort offers a captivating backdrop that elevates it among Mexico wedding destinations. With a contemporary aesthetic, it captures the rich culture and exotic allure of the region while offering modern luxuries that make it irresistibly romantic.
The views alone are something out of a daydream. Imagine sweeping vistas of emerald mountains juxtaposed against the cerulean waters of the ocean. Every suite in this palatial resort is designed to offer these awe-inspiring sights, whether you're overlooking lush gardens, the expansive ocean, or the dramatic mountain ranges.
But it's not just the views that make a Punta Mita wedding here so special; it's also the thoughtful design and ambiance of the resort. Every inch is crafted to enhance your experience, from the infinity pools that seem to blend seamlessly with the ocean to the grand venues that await your 'I do'. Whether you're envisioning a sunset ceremony or a lavish reception under the stars, Secrets Bahia Mita makes it possible.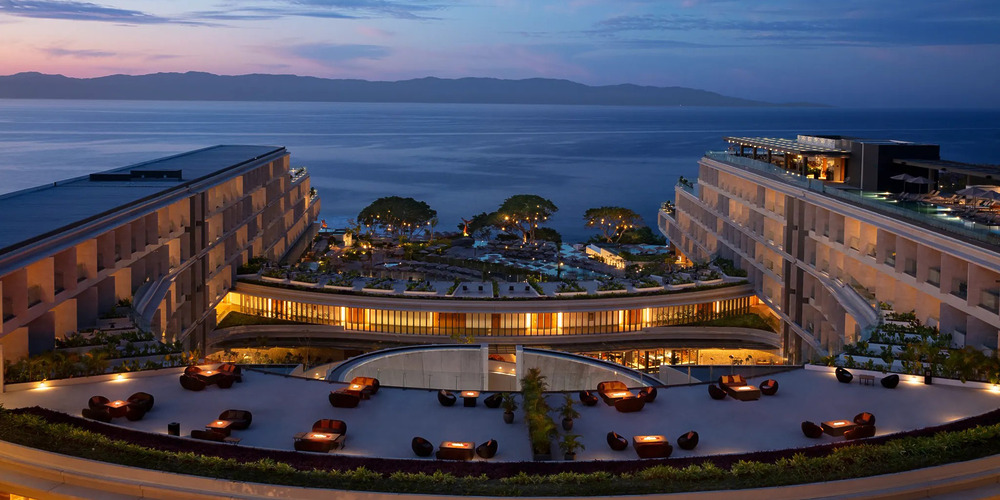 A Variety of Unique Wedding Venues
One of the greatest pleasures of planning destination weddings in Mexico is the sheer variety of stunning venues, and Secrets Bahia Mita is no exception to this. In fact, Dreams makes it easy to afford a wedding, in addition to providing a clear understanding of wedding add-on costs. Whether you dream of a barefoot ceremony with the waves lapping at your feet or a grand affair in an opulent ballroom, this resort delivers it all.
Let's start with the breathtaking Beach Terrace, an open-air wonder that lets you exchange vows while listening to the soothing sounds of the Pacific. The Presidential Suites offer a heightened sense of luxury with a touch of modern elegance, perfect for more intimate ceremonies.
For those seeking something more adventurous, why not choose the resort's enormous infinity pool as your altar? Imagine saying 'I do' as the sun sets, casting golden hues over the water, blurring the line between the pool and ocean—truly a romantic spectacle.
Then there's the Infinity Water Deck. This venue is not just a stage but an experience. Boasting magnificent views of the ocean, it lends a magical aura to your ceremony that your guests will talk about for years. Each Punta Mita wedding venue offers its unique charm and sets the stage for the first day of the rest of your life together.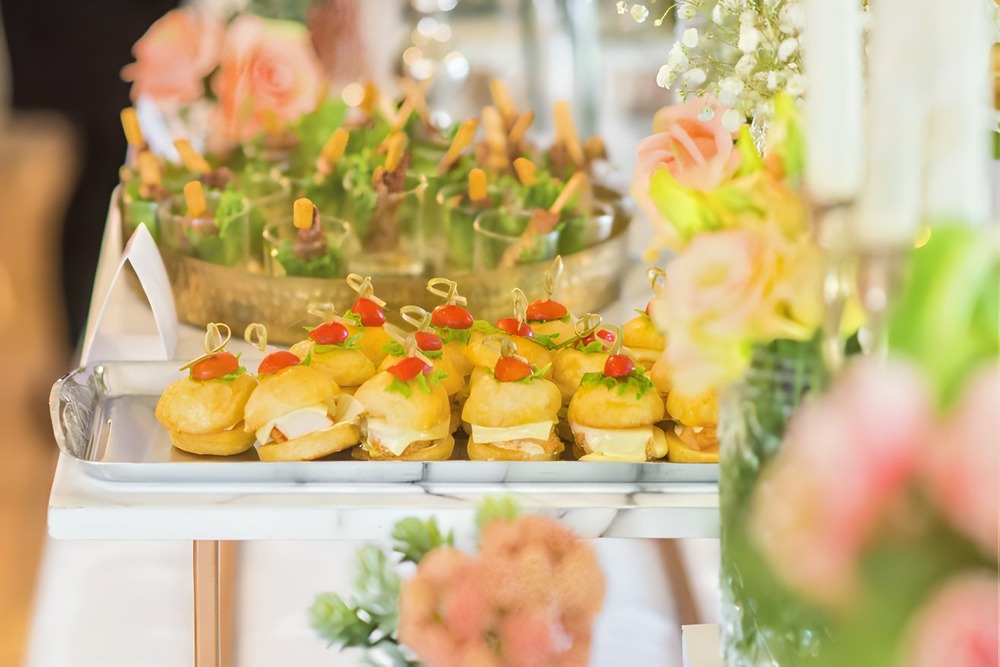 Culinary Delights
When we talk about having a Mexico destination wedding, the gastronomic experience is undoubtedly a huge part of the celebration. At Secrets Bahia Mita, you're not just guaranteed a magical ceremony but also an exceptional culinary journey that will make your wedding truly unforgettable.
From the pre-wedding dinner to the grand reception feast, the resort's chefs are committed to delivering gourmet dining experiences that will delight your taste buds and impress your guests. Whether it's a custom wedding cake that echoes the theme of your special day or a multi-course meal featuring local and international delicacies, the options are endless and the execution is flawless.
Venues: 9
Adults-Only
45 Minutes

Package Costs:

$

999

–

$

11,999
Why Secrets Bahia Mita is the Ultimate Wedding Destination
In the end, a wedding is more than just a ceremony; it's the beginning of a new chapter in your love story. And what better place to start that chapter than at Secrets Bahia Mita, one of our favorite destination wedding spots? A sanctuary that perfectly blends the luxury, romance, and spectacular beauty that make Punta Mita one of Mexico's premier wedding destinations. 
Every suite is a private haven, every venue a canvas for your dream wedding, every meal a culinary masterpiece, and every moment filled with the magic that makes a Punta Mita wedding at Secrets Bahia Mita truly one-of-a-kind. Contact Destify today to set the wheels in motion for a wedding that transcends the ordinary, and steps into the realm of the extraordinary.