Tying the knot with the person you dream of spending your whole life with is an incredibly remarkable occasion. And choosing the best place to celebrate this certainly isn't an easy task. If you were always dreaming of getting married in a faraway location, then we are happy to tell you that we have the ultimate inspiration for you.
In this article, you'll discover the best-trending destination wedding locations and choose the one that feels most appealing. Are you ready to be enchanted by them all?
Destination Weddings Explained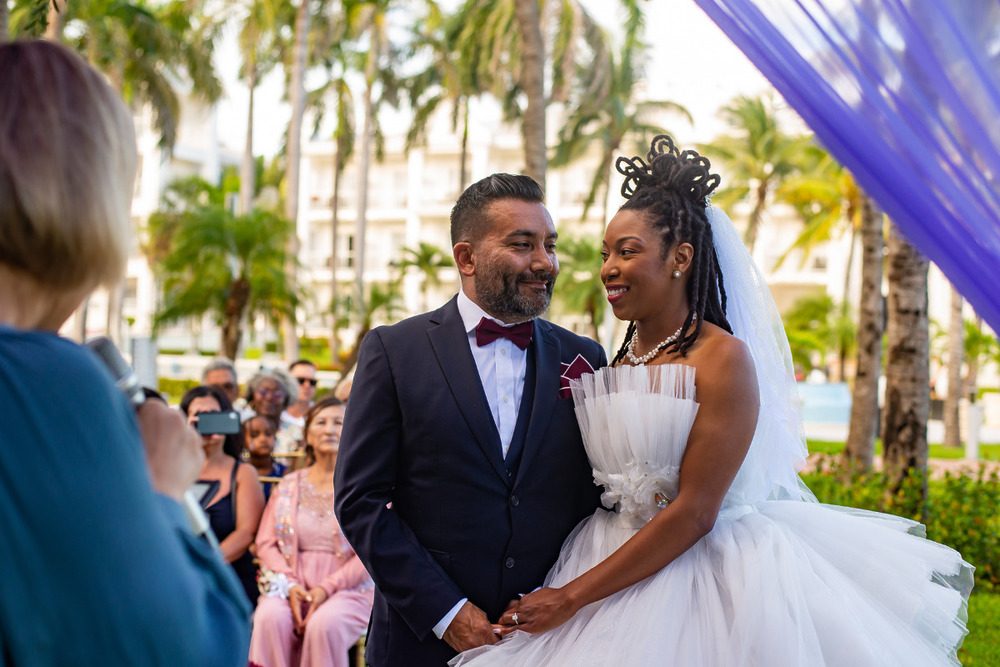 Even though we're pretty sure you know what you're getting into, let's unpack the topic just in case. Hosting a destination wedding means celebrating your love at a place away from your home, or even home state. You can either go on this journey alone (an elopement) or together with the people you love and cherish the most. But the real question is – how to choose the ultimate destination out of so many breathtaking locations worldwide?
According to Forbes, destination weddings are back in vogue, which means that this is the ideal time to plan yours. From lavish resorts alongside pristine white beaches to thrilling nature spots in secluded areas, there are a plethora of places that are simply inviting with their breathtaking beauty and endearing vibe. Depending on what you dream of, you may either end up planning a vintage celebration along a serene coast or a micro affair in a natural setting.
Trending Destination Wedding Locations
We understand that this can be quite a challenging task, which is why we're sharing all the trending destination wedding locations that will undoubtedly spark your interest. Given the fact that the world has changed immensely over the past years, you might be surprised by some of the choices we listed below. This is why we recommend that you approach the planning process with an open mind and enthusiastic spirit.
Have a glance at some of the trendiest destinations at the moment, and allow yourself to be taken away by their natural charm and distinctive allure. And before we delve into this hot topic, don't forget to check your passport's date and renew it instantly!
The Coastal Bliss of Mexico
If you are looking for a destination that won't exceed your budget, consider Mexico to be the perfect location for translating your wedding dream. Enjoy its southern location and tropical vibes, as this is undoubtedly one of the places that will leave you and your guests in complete awe. There is a vast choice of bespoke venues that can successfully cater to your distinct requirements and crowd size, allowing you to turn your day into an otherworldly experience!
The truth is, Mexico has so many location options, meaning that you can easily fit any style of marriage celebration you're planning on hosting. From enjoying the scenic beaches of Cancun and Puerto Vallarta to the enchanting allure of Tulum and Playa del Carmen, we are confident that you will find your hidden gem out of all of Mexico's trending destination wedding locations.
Enjoy The Laidback Energy of Jamaica
Dreaming of experiencing an elevated affair and an unmatched vibe? Jamaica offers the ideal opportunity for this. Couples who can't decide whether to focus more on planning their wedding or honeymoon should definitely choose this location. The reason? The place makes it so easy to merge these two incredible ventures into one completely romantic experience!
From beautiful bubbling waterfalls to private catamaran tours, Jamaica truly offers something for everyone's taste. Many all-inclusive venue options are available, which means you will get a fantastic chance to translate your lavish dreams into reality. Due to its prime location in the Caribbean, this location is also more easily accessible than many others.
Feel The Unique Vibe Of Colombia
Nestled in the northern part of South America, Columbia is confidently becoming one of the most alluring marriage destinations for couples all over the world. It is almost incredible how this place can manage to cater to everyone's wants and needs. With its diverse landscapes and vibrant culture, it is no wonder why it is on the list of trending destination wedding locations.
Whether you are looking forward to having a romantic beachfront ceremony adorned with dreamy details, or perhaps an intimate one at a secluded mountain retreat, Colombia is such an amazing country that allows you to have it all. Among the plethora of locations you can choose to host your nuptials at, Cartagena is certainly one of the newlyweds' favorites. The coastal city simply enchants with its striking architecture, beaches, and among all else- the most magical sunsets. It all comes together to create a charming romantic atmosphere!
Plunge In The Dominican Republic's Paradise
When you think of paradise, you most probably imagine a location with fine-sanded beaches, charming breezes, and crystalline waters that spread into the far distance. If this is what you want then you must consider the Beautiful beaches of the Dominican Republic.
This place is home to Atlantic and Caribbean-facing beaches, making it ideal for planning a beach ceremony. If you are searching for a unique tropical spot that will instantly sweep you off of your feet, then we highly recommend it.
Some trending destination wedding locations here include La Romana, Puerto Plata, and Punta Cana, all characterized by a unique vibe and exquisite beachside feel. With so many extraordinary venues, thrilling water adventures, and Caribbean vibes, we are more than confident to call this place a little 'Heaven on Earth'.
Experience The Untouched Nature Of The Caribbean Islands
If you are looking to tie the knot in a place that will allow you to marry your partner and nature in one, then your search for the ultimate marriage destination continues with the many Caribbean Islands. The island chain will help you fall in love with all the amazingness it has gathered inside. From tropical jungles and coral beaches to high waterfalls and stoic mountains, saying your 'I do's at such a unique location will bring about a variety of candid feelings.
Some islands are close enough not to require that you spend hours to reach them, yet far enough to make you feel like you have escaped the monotony of daily life. In all honesty, the Caribbean Islands are undoubtedly some of the most exquisite trending destination wedding locations you can choose to celebrate your event.
Just note some islands have fewer flight options and more expensive resort room rates. Everyone wants to have their wedding in the Bahamas until they see the price tag! Despite requiring that you spend more on plane tickets and venue bookings, the experience you will receive will be unmatched.
Venture into the Natural Wonders of Costa Rica
Are you an experienced traveler looking forward to turning your marriage celebration into an exciting adventure? Then Costa Rica will offer the ideal resources for a nature-based venture that you or your guests will never forget. From rainforests and volcanoes to golden-sanded beaches, this untouched ecosystem will contribute to creating a breathtaking wedding experience.
Costa Rica is a small country, but don't let its petite appearance deceive you. Some of the greatest destinations we would gladly recommend include Guanacaste and Papagayo, both of which can create the ceremony experience you and your guests will look love.
Dive into the Eclectic Landscapes of Panama
If you are looking for a blissful location that offers a beautiful glimpse into the best of two worlds, planning your marriage in Panama is a great idea. With tropical jungles, historic landmarks, immaculate beaches on one side, and stylish restaurants and nightclubs on the other, it is no wonder how Panama is confidently appearing on our list of trending destination wedding locations.
This place boasts incredible views over the Pacific and the Caribbean, guaranteeing that both you and your guests will enjoy the backdrop of your photos. Panama has great eco-diversity and impressive cityscapes, making it a real heaven on earth for all nature lovers out there.
Conclusion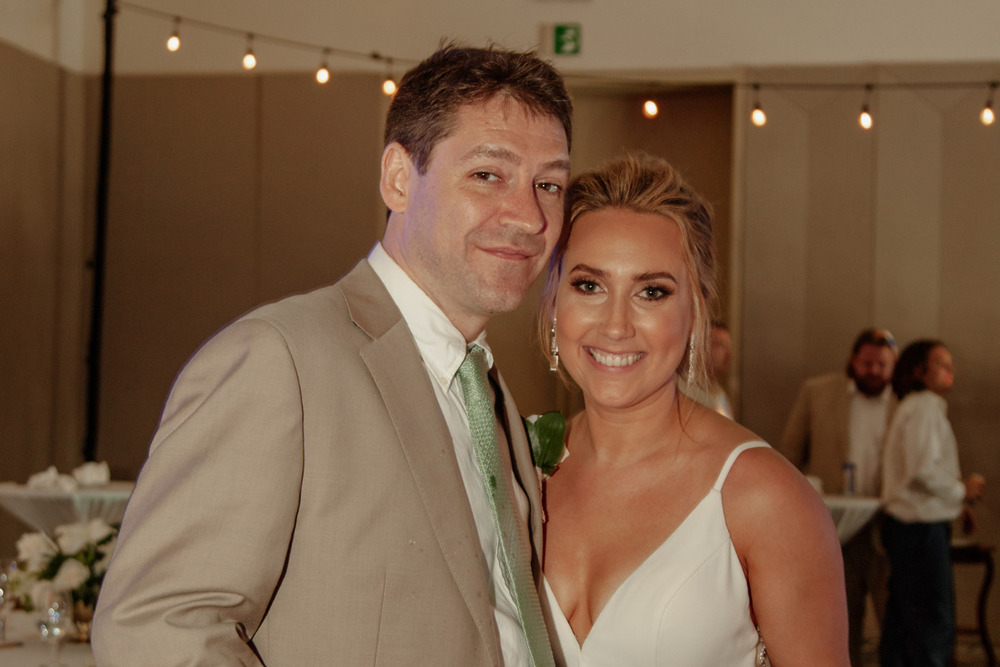 As you can see, there are plenty of unique destinations to celebrate the love between you and your partner, and some of them aren't even that far from your country. We know that choosing the one that is entirely in line with your vision isn't straightforward. It requires plenty of consideration to decide which location best caters to your requirements and is able to translate your dream flawlessly.
We hope that shedding some light on the topic and providing you with a list of trending destination wedding locations will help you make the best decision.
If you found this helpful and inspiring, don't forget to read the rest of our blogs and source more wedding ideas.