It's likely that location will be discussed many times in the run-up to the big day. We've helped thousands of couples choose and plan their destination wedding, and we know that
for some it's an easy decision: book that special hideaway that's meaningful to you… or a country you love to vacation too.
For others, it can be a real head-scratcher! You may want to be in amongst a buzzing nightlife scene, having your first married stroll together along a beach, or taking your vows way off the beaten track. We've covered this topic previously, but now with location in mind, let's look at some more of the world's best destination wedding spots.
Aruba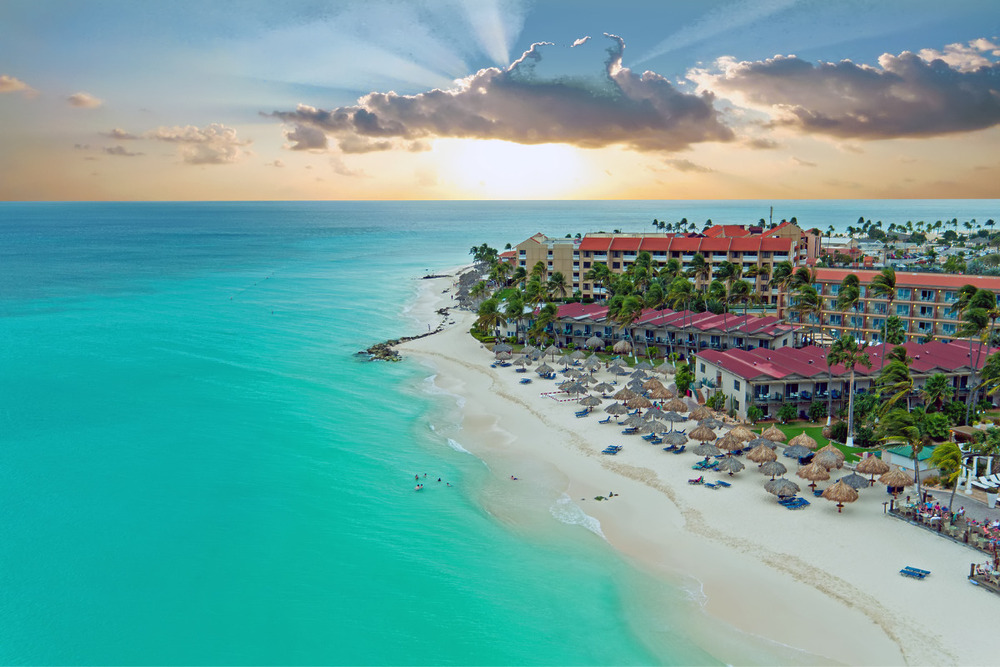 At a petite 180 kilometers squared, Aruba is a small boutique island and makes for the best small destination wedding ideas. With all that turquoise Caribbean Sea washing around it's no surprise Aruba is a popular pick. Just listen to the way 'Aruba' rolls off the tongue! 
Comfortably on the edge of the hurricane belt, Aruba avoids the majority of the Caribbean's more impressive and wet weather. Those pastel-colored houses you see hark back to the island's nearly 400-year Dutch heritage. They could easily make an interesting addition to the quintessential Caribbean wedding photo backdrop! You know the one: the swaying palm tree, white sandy beach. 
Wherever you strike a couple pose, it's guaranteed to appear like you stepped into a postcard. Plus, its friendly locals and homely feel make for a comfortable, fun, wedding ceremony!
Palm Beach in Aruba is a tourist quarter where you'll find the big, family-friendly resort hotels. For anyone wishing for more privacy – check out Lonely Planet's Top 7 Beaches in Aruba.
By choosing one of our Aruba wedding packages you could be saying 'I do' by the pool, under a wooden gazebo just steps from the ocean, in an indoor ballroom with lush outdoor gardens, and many more choices! Before you know it, guests and family will be grooving to Aruba's calypso, reggae, and conga drums of local 'tumba' music.
Lake Tahoe, USA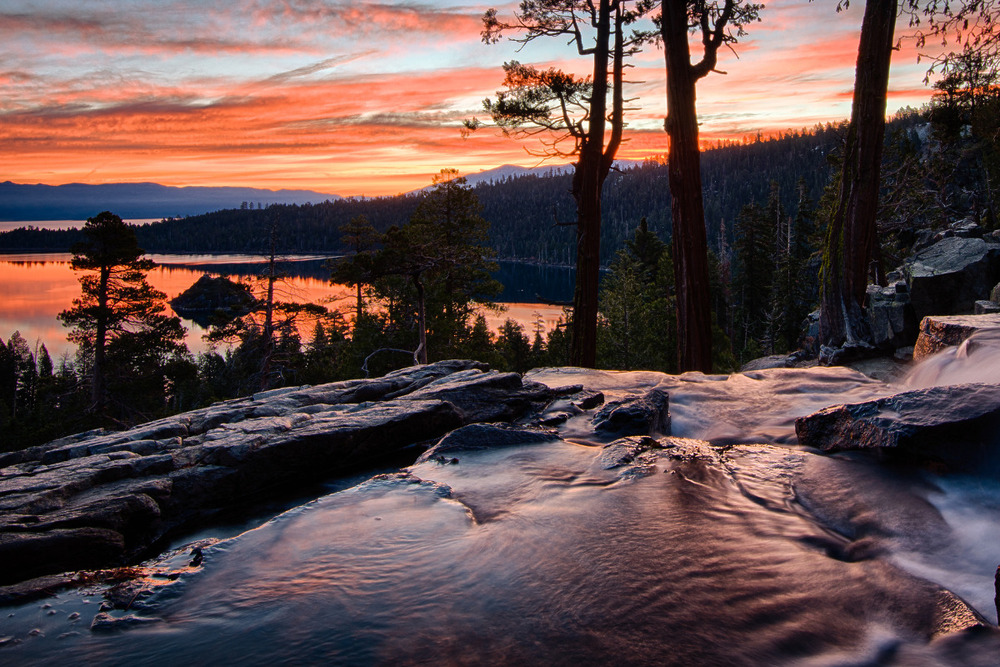 A destination wedding at Lake Tahoe, nestled into the Sierra Nevada Mountains is a big draw for couples from all over the world, with no need to renew your passport. Beautiful wedding photography comes easy: those precious snaps could feature full ceremonies on one of the 'bluffs' – the rocky overhangs looking out across the crystal-clear waters of the lake, hand-in-hand through wildflower gardens, or taking your vows on a peaceful cruise through the watery heart of this alpine haven. 
Complete with its own casino, spa, and a stretch of exclusive beach the Hyatt Regency Lake Tahoe resort is a Destify regular on our list and one of the finest accommodations in the area. Meanwhile, neighboring small towns can offer an ideal base for budgeting for relatives and guests.
Wherever you choose to base activities, Lake Tahoe will easily keep guests entertained. From mountain biking through the Alpine forests, and fishing on the lake itself to camping in the woods, skydiving, and anything in between. Of course, there are also the roulette tables, poker, and thrills of some of the world's most sought-after casinos on the Nevada side.
Skiing, trekking, and the natural beauty of the California side are perhaps the biggest draw of all. And with Reno airport only 45 minutes away, friends and family will be reunited in no time, ready for the festivities.
Los Cabos, Mexico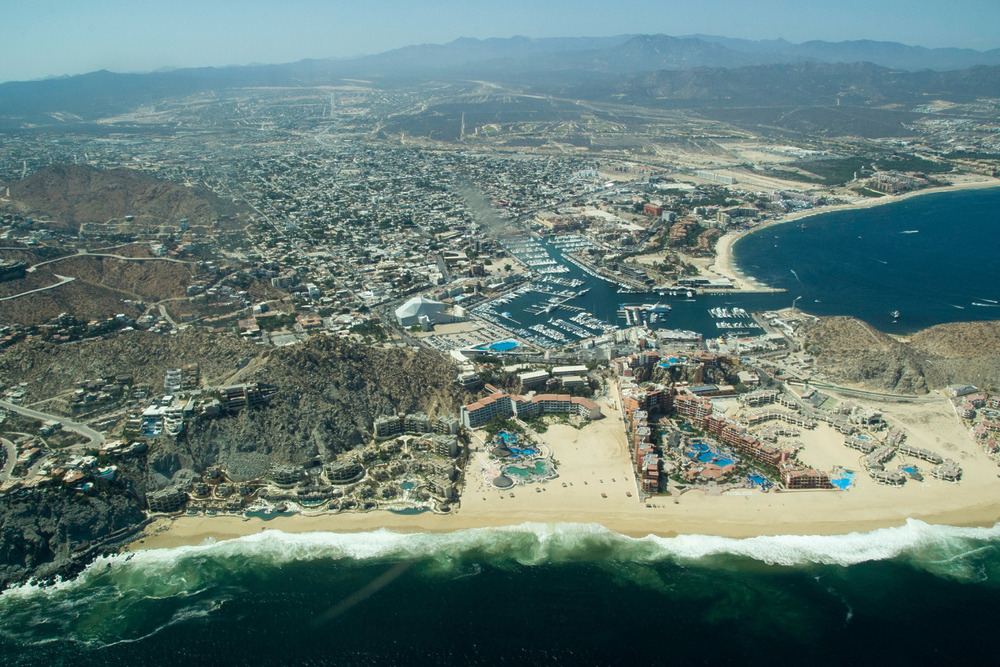 Mexico's Los Cabos undoubtedly sits high on the list of best destination wedding spots and has become a hot spot for destination travel in general. A Forbes magazine 'Six Venues For A Very Special Destination Wedding' pick, the area is busiest during spring break but can be equally lovable and much less crowded outside those times. Especially popular with young people, or indeed the young at heart, a wedding in Los Cabos is a thrilling way to celebrate the start of your lives together. 
In Cabo, the real wow factor comes in the form of its electric nightlife scene, a party scene known the world over and guaranteed to keep guests mingling happily into the early hours. Sampled the nightlife before? Maybe it's time to relax and plan a Cabo minimalist elopement instead? 
Take a stroll along Playa el Medano beach, the heart of Cabo's tourist corridor to find the bustle of the beach, the majority of Cabo's big-name resort hotels and restaurants serving seafood caught locally and specialty Mexican dishes.
There's sea fishing, sailing, paddle boarding, parasailing, and various other water sports but it is the area's natural beauty that wins hearts and lives longest in the memory. Plus, those in Cabo from December to April have landed in whale-watching season and could encounter Humpbacks and other species passing through.
Guanacaste, Costa Rica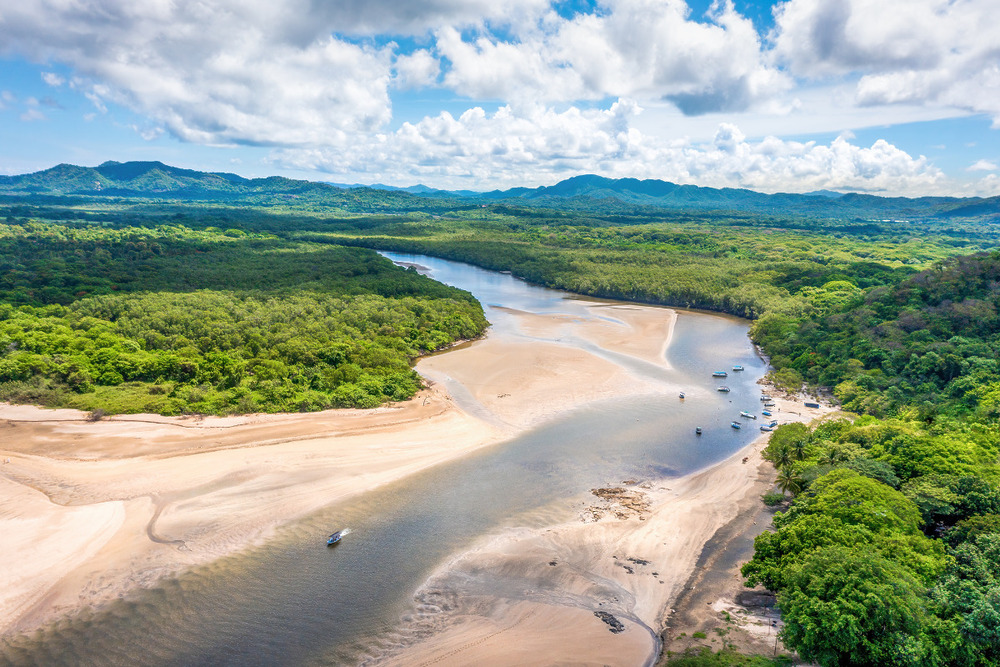 Ripe with possibility, Costa Rica's Guanacaste easily makes it one of the world's best destination wedding spots. It is a great choice for adventurous couples and family groups who'd like nothing more than a beachside wedding ceremony, starry nights, and poolside cocktails. In fact, wedding travel agents have seen a huge uptick in interest to this area.
Over half of Costa Rica's land mass is blanketed in some of the world's most unique biodiversity. Rainforests and beachsides here come alive with curios sloths, capuchin and howler monkeys, beautiful migratory birds, and loveable leatherback sea turtles nesting in the sand. Home to 31 stretches of jaw-dropping and often uncrowded beach, that picture-perfect wedding scene is never far away. Just make sure someone is keeping watch of the wedding cake table. 
Papagayo Peninsula, along Guanacaste's beautiful northwest Pacific coast, is Guanacaste's tourist quarter. With a perfect mix of natural beauty and 5-star luxury, a wedding ceremony here is a picture of tranquillity, quietly away from any hustle and bustle. Whether you want a large indoor ballroom or the romantic simplicity of saying 'I do' under a palm tree, we are on hand to help you choose and tailor what's perfect for you.
There is much to do during daytime downtime in Guanacaste. Surfing, sailing, testing, stunning golf courses, fishing opportunities, and the usual watersports to ziplining through the canopy or seek out the lowland rainforests of Tenorio Volcano National Park. In the evenings the small coastal town of Tamarindo is where you'll find a friendly, lively nightlife scene. 
Montego Bay, Jamaica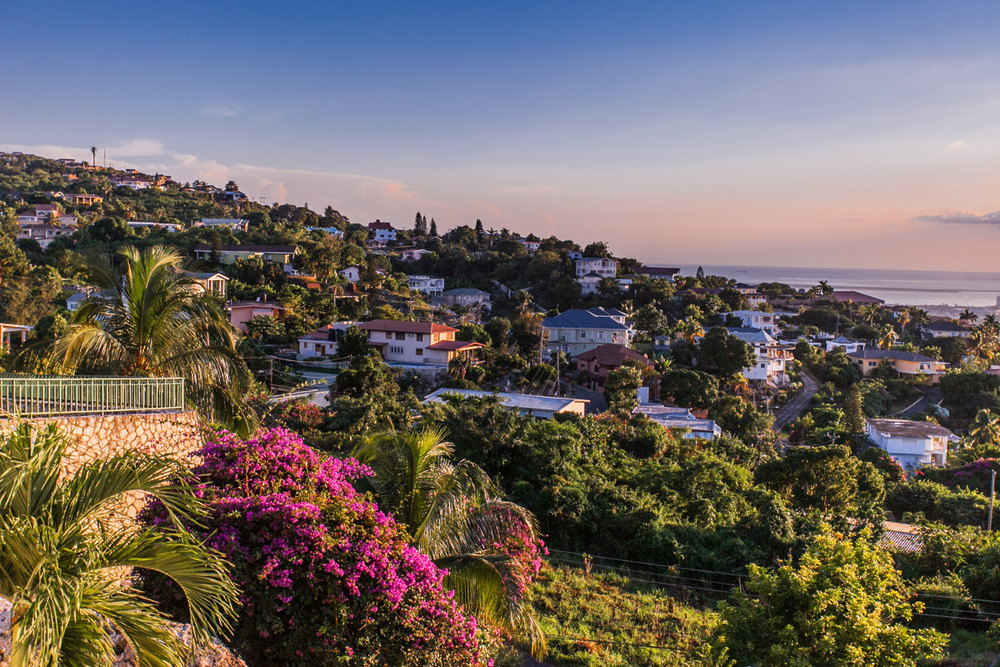 Reggae, friendly people, late-night cocktails, and endless swimming pools combined with natural beauty make Montego Bay stand out as one of the world's best destination wedding spots and is a great place for getting married in Jamaica.
The heavenly year-round climate stays warm and generally peaks at a suntan worthy 85°F or higher, refreshed by the sea breezes of the Caribbean coast. A thriving tourism industry makes planning a large gathering, like your wedding an easy process in Montego Bay and a tried and tested experience.
Choose from over 20 resorts with Destify, including big-name luxury, intimate adult-only options, boutique hideaways, and over-the-water villas above the turquoise shallows of the Caribbean Sea. As for the ceremony itself, options are plentiful. Some resorts here have up to 10 ways and venues in which to marry, such as lawn gazebos, shady ballroom terraces, ocean-facing aisles on the sand, and much more.
A hotspot for Caribbean culture, nightlife, and natural beauty it's well worth exploring outside the tourist area of Montego Bay. There's the beautiful stepping waterfall of Dunn's River Falls nearby, a spooky tour around Rose Hall to learn of its resident white witch, or for those looking for nightlife, Gloucester Avenue or the 'Hip strip' is where it's at.
A Jamaica wedding sounds perfect, but you're not sure about Montego Bay? Peruse Destify's Negril options for wedding packages equally as beautiful.
Conclusion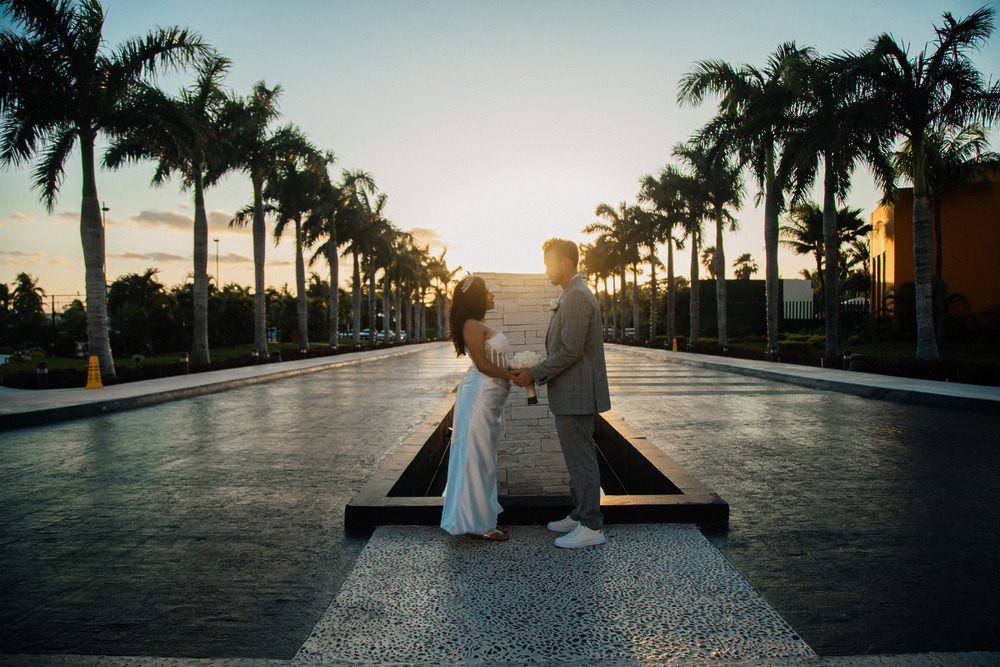 We've looked at some of the best destinations wedding spots in the world, and what an adventure it's been! While spontaneity is an endearing feature in the language of love, setting up for a big wedding requires some meticulous planning. At Destify, we've helped happy couples share their love with those dearest to them in spectacular locations all over the world, and with great tools like our 'Path to I do' toolbox, we're here for you too. 
Seen somewhere you really like? Ready to take the plunge and book your destination wedding?
Talk to an expert at Destify today and let's make memories together!