You've finally put the trip of your dreams on the books. Whether it's the solo backpacking trip to rediscover yourself that you've put off for far too long, a surf safari with your best friends, or an international destination wedding, let's face it: traveling is exciting. Amidst all that excitement and anticipation, it's easy to overlook the more practical and logistical concerns that come with organizing any trip abroad.
In particular, passport renewal is a taxing, time-consuming process that we all must go through from time to time. However, failure to do so can singlehandedly upend the international trip you spent so much time and energy planning. You must be sure not only to renew your passport but also to do so early enough to receive your new passport before leaving the country.
That's not as easy as it might sound, considering that wait times to receive your new passport can be quite long and difficult to predict. So, how can you guarantee that you'll be able to renew your passport before leaving the country? Luckily, we've broken down exactly how to complete the passport renewal process as quickly and efficiently as possible.
Check Your Passport Expiration Date to Find Out When You Have to Renew It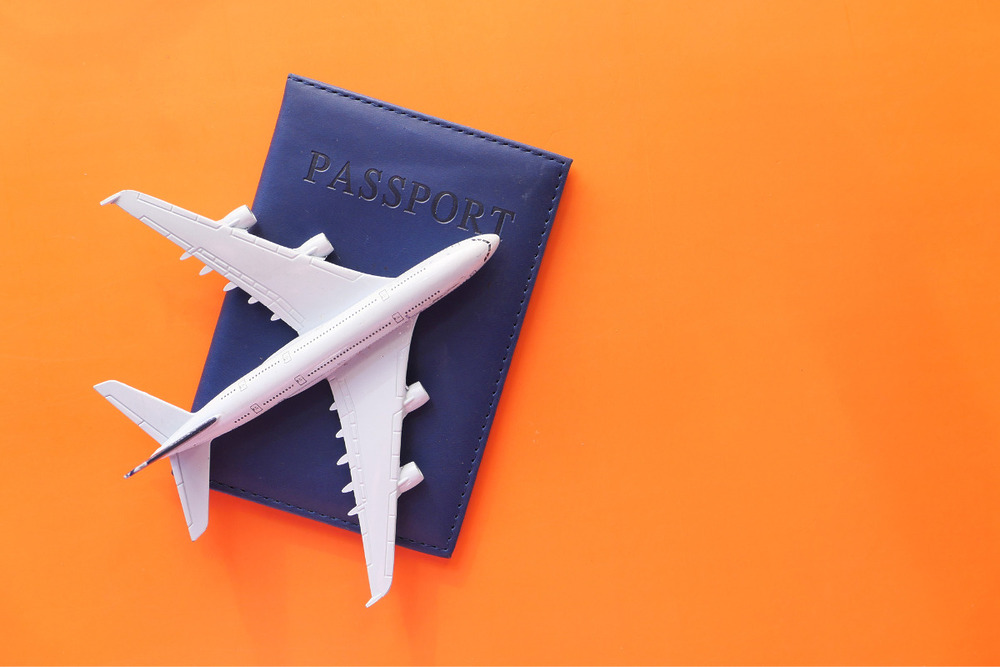 The main reason travelers neglect to renew their passport is that they're not aware that it is expiring. Sometimes, by the time you realize your passport will expire before your trip, it's already too late.
Accordingly, you should always check when your passport expires, and writing down that information can be a great best practice. You can even consider creating an event in your digital calendar of choice and setting up a notification that will alert you to renew your passport 3-4 months before it expires. You'll find your passport expiration date on the very front of your passport near the lower right corner of your passport picture.
Prepare All the Necessary Documents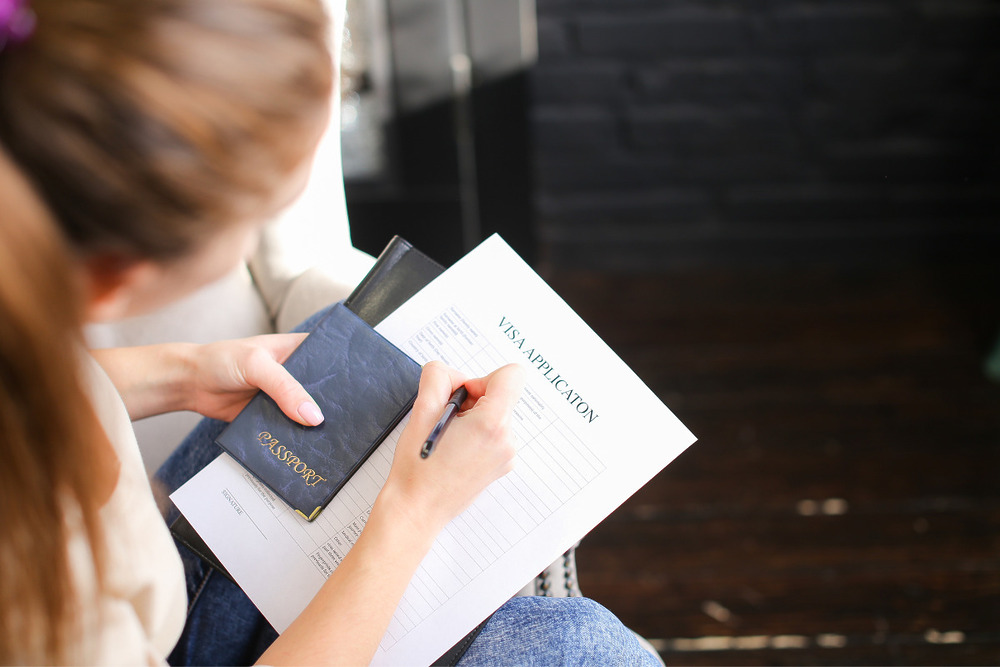 Whether you are renewing your passport or applying for one for the first time, you'll need certain documents to complete the process. First and foremost, you'll need to complete a passport application form, also known as Form DS-82. To do so, you'll need to fill out the form with information including your full legal name, date of birth, place of birth, social security number, mailing address, and phone number.
You'll also need to attach your passport photo. You technically can take the photo yourself, but realistically it makes more sense to visit a professional photographer in your area to take your passport photo and print it with the correct dimensions and aspect ratio. You'll need several copies of the photo because one copy will be stapled to the DS-82 form, and the other will be included in your application so it can be imprinted on your passport.
These days, it's easier than ever to find local photographers near you with a quick Google search, and some big-box retailers like Walmart and Costco will offer passport photography as a service at many of their locations. That's good news since passports are more important than ever.
Other documents you will need for your application include a copy of your birth certificate, proof of identity, and a check or money order to cover the passport application fee. The fee is $110 for adults and $85 for children under the age of 16.
Renew your Passport by Mail or at a Passport Acceptance Facility
Whether you're renewing your passport or getting one for the first time, you will need to either schedule an appointment with an acceptance facility to submit your application in person or mail in your application. Make sure to call the acceptance office early if you plan to submit documentation in person so that you can lock down an appointment and get your application processed and your new passport mailed to you so it arrives before your trip.
Generally, first-time passport applications take about 10-11 weeks to be processed, which you should keep in mind when booking your appointment. On the other hand, passport renewal generally takes about 4-6 weeks to be processed. Accordingly, the Department of State advises citizens to apply to renew at least 6 weeks before they need their passport to travel which will help you cut travel costs by avoiding fees for expedited processing.
Mailing in your passport application can be a more convenient option. However, it typically does elongate the waiting time you'll have to face before you receive your passport, whether you are applying for the first time, or renewing. When mailing your passport, make sure you place all the necessary documents we covered earlier in an envelope along with a check for the processing fee and your passport picture.
If you live in California, Texas, Florida, Illinois, Minnesota, or New York, mail the envelope with the necessary postage to the government at the following address:
National Passport Processing Center
Post Office Box 640155
Irving, TX 75064-0155
If you live in any other state, you'll need to mail your application to this address:
National Passport Processing Center
Post Office Box 90155
Philadelphia, PA 19190-0155
Expediting Your Passport Application or Passport Renewal
What happens if you realize that you've waited too long to renew your passport? With your trip coming up, you'll need to find ways to speed up the process. The best way to do this is to submit your application with a request for expedited processing or rushed processing and to track your application status online at the US Department of State's website.
Expedited processing can substantially cut down your waiting time to less than 6 weeks for a passport renewal application. It can reduce the waiting time you can expect for getting your first passport to 4-6 weeks. Expedited processing costs $60, and this must be paid in addition to your $110 application fee.
Visiting a passport acceptance office is advisable if you're short on time since it will cut down on processing time. However, if this isn't an option and you choose to mail your expedited passport application, you must write "Expedite" on the envelope and mail it to this address:
National Passport Processing Center
Post Office Box 90955
Philadelphia, PA 19190-0955
If these timelines are still too long and your destination wedding is coming up around the corner, you'll need to request rushed application processing. You must visit your local passport office with all required documents, your $110 application fee check, and an additional $130 check for rushed processing. You will also need to show proof of travel within 72 hours.
With rushed processing, you can potentially receive your passport within 24 hours. However, this is not guaranteed. In fact, the processing time will vary depending on the time of year, the staff of the passport office, and passport backlogs.
Conclusion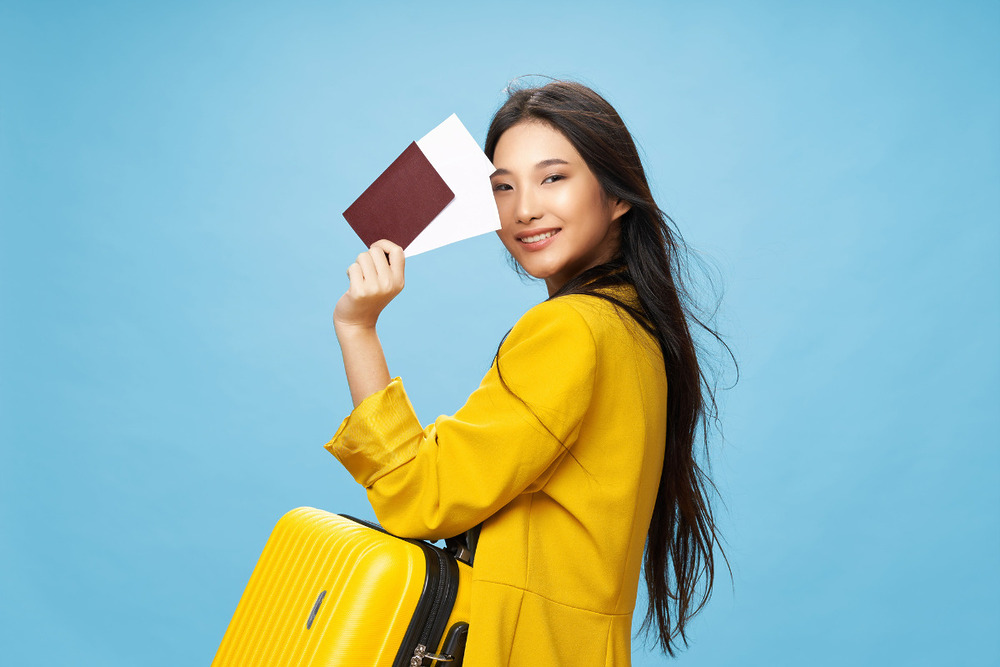 As you can see, there are options for speeding up the passport application process. That said, it's best to submit your application early and plan for other potential travel mishaps to limit stress and the chances that you don't receive your passport before your trip.
For more travel tips be sure to get in touch with our team!