Technology is an important aspect of pretty much everything nowadays, including weddings, even destination weddings. Wedding websites, apps, budgeting tools, and vendor selections are just some of the wedding services fully integrated with modern technology.
How can you incorporate technology into your destination wedding planning? What wedding services can make your wedding from "Will you marry me?" to "I do" even better?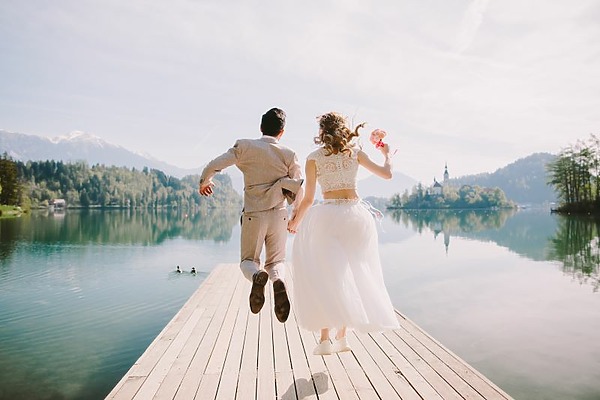 Destination Wedding Planning and Technology
Technology used in planning a dream destination wedding combines the online tech and wedding services used in traditional stateside weddings, with the travel services used to plan dream vacations. The technology used during the wedding planning process can include wedding websites or wedding apps set up by the couple.
Travel Websites
Travel websites and tools, including all of ours, help with the destination part of destination wedding planning. Google Flights and airline apps can help everyone get to the destination. Online galleries and video tours of venues and resorts can help the couple decide on a location without being able to see it in person.
Wedding Websites
Over the last decade, wedding websites have become a normal part of wedding planning. Couples can use a wedding website to share wedding logistics information, FAQs, registries, and other information. Wedding websites, including the free site we provide for all our couples, can be especially important in destination wedding planning when logistics include flights and resort information. Not only are wedding websites useful for guests, but they can also provide some stress relief for the couple.
Online RSVPs, links to registries, FAQs about the location, transportation, schedules, menus, what to pack, what to wear, and anything else can be shared in one spot, limiting the number of texts or calls the couple gets. Physical save-the-dates and invitations can be replaced with virtual invites. While guests and couples might miss the physical memento of a paper invitation, a digital invitation eliminates the need to know people's mailing addresses and provides an instant and easy-to-manage RSVP list.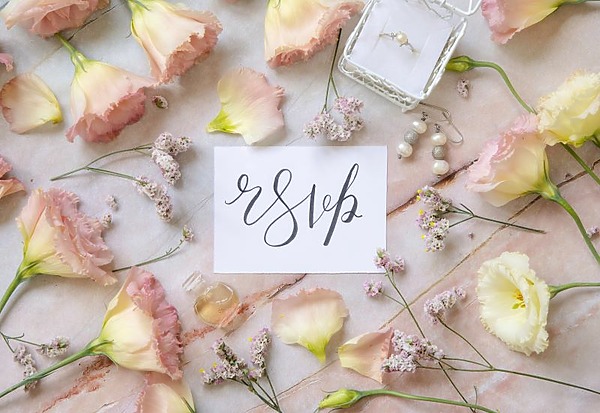 Wedding Apps
Wedding apps specifically designed to help with wedding planning can ensure all your planning information is in the palm of your hand. Couples also utilize other apps – Google Drive, Pinterest, Trello, Amazon, even Spotify, or Apple Music, to plan and prepare for their big day, or big weekend. Our resort partners, including brands like RUI and Playa Resorts, have their own apps where guests can order room service, view activities, and book spa visits. Some may even allow the use of phones to check in and access rooms digitally.
While wedding technology is often the same for stateside ceremonies and destination celebrations, one piece of tech that can be increasingly important for destination weddings is virtual venue tours. Having a destination wedding makes it much harder to view venues and locations before booking. Virtual tour technology and video tours can help couples confidently choose their dream location. Technology can be incredibly helpful in planning wedding services, but what about during the celebration?
Integrating Technology into Your Destination Wedding
Technology clearly plays an important role in destination wedding planning, but what about during the actual celebration? Technology, when used properly, can help the whole wedding celebration run smoothly, provide amenities, and help make the most memorable experiences. Some of the same technology used to plan the wedding can be used during the event. Take for example, wedding websites and wedding apps that can be used to share the schedule with your guests, and even send notifications and messages if needed.
Destination weddings tend to be smaller, more intimate, and only feature your closest family and friends on the guest list. It can be hard to narrow that list down. While you can't invite everyone, they can still share in the celebration. Even for stateside weddings, more couples are opting to livestream the ceremony so friends and family unable to make it can see it. Live streaming a wedding ceremony became increasingly popular during the COVID-19 pandemic, but continues to be useful to make a small destination wedding feel bigger.
Picture-Perfect Solutions
We don't just help you plan a wedding, we help you make memories. One of the most important ways to cherish those memories is with the photos and videos, both from the professionals and from your friends. Some apps include a photo-sharing feature so guests can share all the candids they take all weekend long. Of course, there are also apps simply designed to share albums, which can also be used once you receive images from the photographer.
How can photographers get that perfect shot? The one you'll want to frame and hang in your living room? Drones and aerial photography have become more popular, especially for outdoor weddings. Imagine a drone shot of you and the love of your life, standing on a beach in the Caribbean. When booking a photographer, be sure to ask about possible drone or aerial images if that's the shot you know you want.
After I Do
The technology doesn't stop after you say "I do." That digital RSVP list can be used to send thank-you notes afterward, and track who sent what gifts. Social media can (and will likely) be used during the entire celebration – from engagement announcements through the honeymoon. Wedding and couple hashtags make it easy for guests and friends to share social media content. Just be sure to let guests know if you don't want anything shared.
You may not want phones out during your wedding, and you might use a destination wedding as a time to disconnect from your devices and reconnect with your loved ones. However, technology is integrated into the world to a point where it's impossible to avoid. Embracing some modern technology before, during, and after your dream destination wedding makes it easier to plan, making it even easier for you to relax.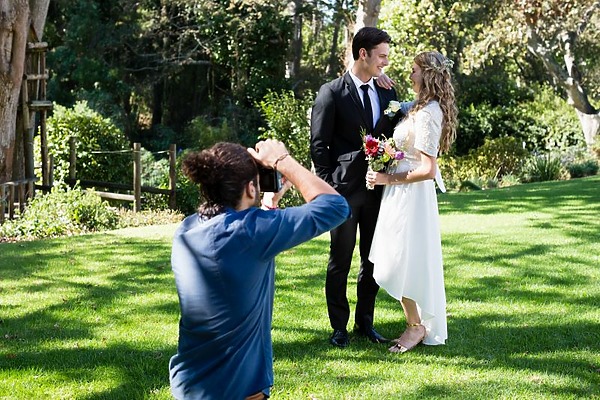 Destination Wedding Planning with Destify
Wedding planning, especially destination wedding planning, has the potential to be stressful. Destify makes it easier for everyone. Our 100% free service helps couples find the best destination wedding package to fit their timeline, budget, and personality.
Our support team integrates technology with your wedding planning. Each couple gets a beautiful custom wedding website you can design, offering wedding details, resort information, and unique dashboard tools that help track RSVPs and more. Destify is more than just a wedding planning website, we're committed to creating meaningful memories for every couple.