Planning a wedding presents lots of options. Choosing a venue and a date, determining a guest list, developing seating arrangements, picking your wedding attire, choosing or writing your vows – the list goes on and on. When it comes to the aesthetics of the wedding, there is one decision where you get to put your designer cap on: wedding colors.
Choosing a wedding color scheme can be a lot of fun, and a little overwhelming. What aspects of a wedding use the wedding scheme? How can your colors match your venue? What colors are good for destination weddings? What do you need to keep in mind? Keep reading to find out.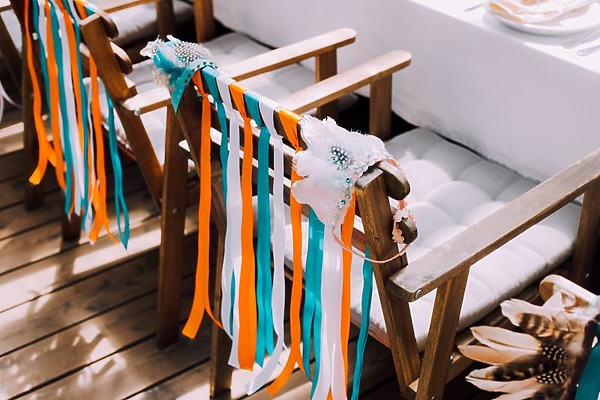 Wedding Color Scheme Basics
No matter what wedding colors you choose, they can be implemented in a variety of ways before, during, and after your ceremony. Choosing what aspects of your wedding the wedding color scheme plays a role in is up to you, but there are a few items that generally use the color palette.
Wedding attire, including the bridesmaids' dresses and aspects of the groomsmen's outfits, is influenced by the wedding colors. Some wedding parties opt to have bridesmaids in similar dresses within the same color family or match them exactly. Floral arrangements can easily reflect the chosen colors but sometimes may depend on what flowers are in season and what is available.
If you have specific flowers in mind, you can use that as a starting point to build the rest of your color palette. Any stationary, from the initial save the date to the thank you notes, can use the same colors. On a similar note, your wedding website can be designed to include a similar color scheme as well.
Wedding decor, including the linens for the tables and chairs, centerpieces, and head table decor, is often chosen based on the wedding scheme. However, depending on the venue for your destination wedding, your options may be limited. Don't be afraid to rely on your destination wedding planner for help. That doesn't mean there aren't plenty of other ways to incorporate a color scheme to match your venue and your personality.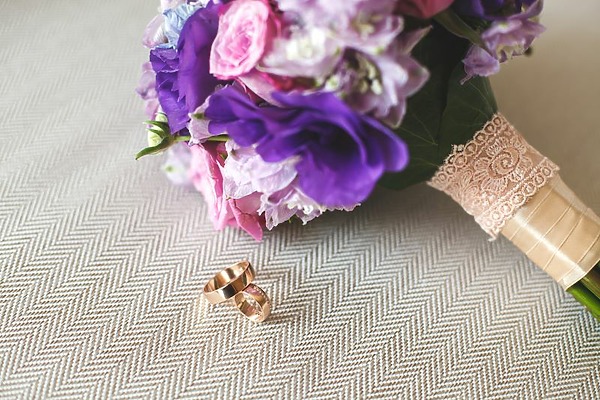 Wedding Colors Based on the Venue
Some venues are more of a blank slate than others, while some have key elements already in place that can impact your wedding schemes. Decorative elements like flooring and wall colors, the light fixtures and accents, and of course the views – all can impact your wedding colors. Using the pure blue of the ocean as one of your wedding party colors for a beachfront wedding might be overdoing it, but choosing colors that complement the ones already in place will make for a spectacular environment.
Your wedding colors should aim to complement the space in which your celebration is taking place. Obviously, you can't control what shade of blue the ocean will be, or the sky, or what colors the sunset might offer, but you can choose colors that fit your personality and your venue. Various shades of blue are popular for beachfront weddings, with a complementary warm color in the yellow, red, and orange families.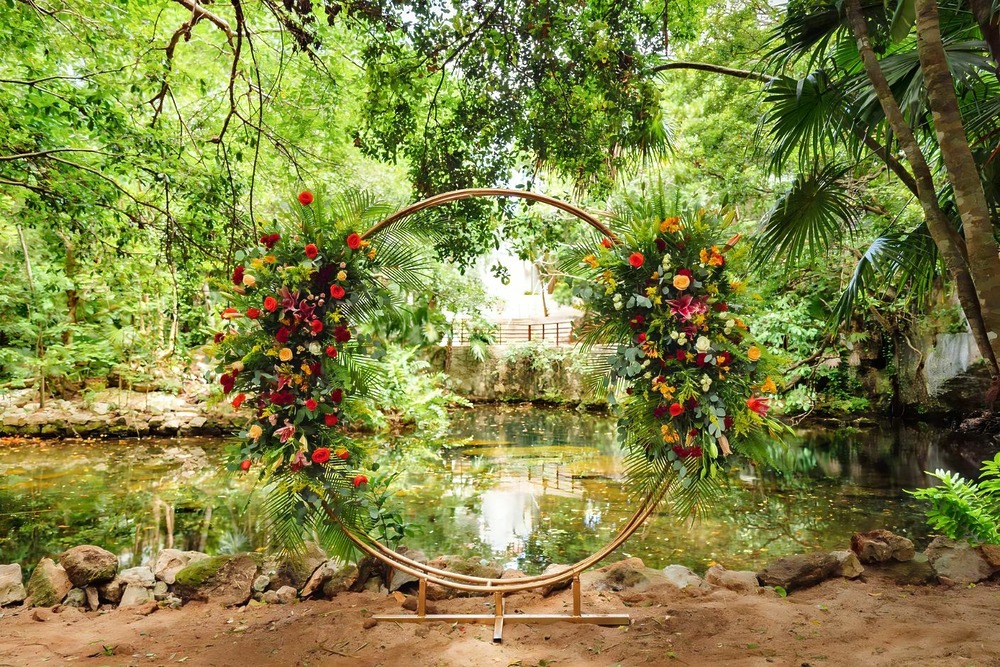 The mood of the venue can also impact your color choices. While traditional stateside wedding venues probably have more variation in the mood, from barns, historic mansions, breweries, and country clubs, different destination wedding venues can also have very different vibes. A bright and sunny beachfront gazebo? A classic yet simple indoor reception hall? An outdoor garden area, golf course oceanside, poolside, restaurants, or a harborside bar all have different moods and energy.
What type of lighting exists, colors in the walls, ceilings, and floors, textures and accents all play a role in determining the mood. If you are able to visit your destination wedding venue before your big day, take a moment to think about what the space feels like. Does it feel more like calm neutrals or colorful brights?
There are countless options to choose from for your wedding colors. Some wedding color schemes are more popular than others, some being classic color combinations that have stood the test of time, and some being the current trends.
Most destination weddings include an outdoor, or at least partly outdoor space. Use the vibrant backdrop nature provides for inspiration. Earthy tones, ocean hues, and the colors of the local flora can all provide ideas to perfect your wedding colors.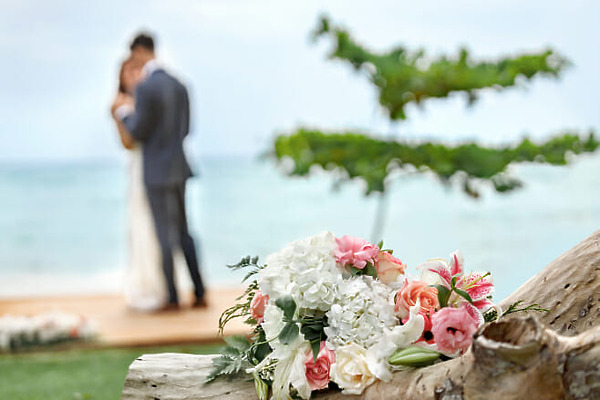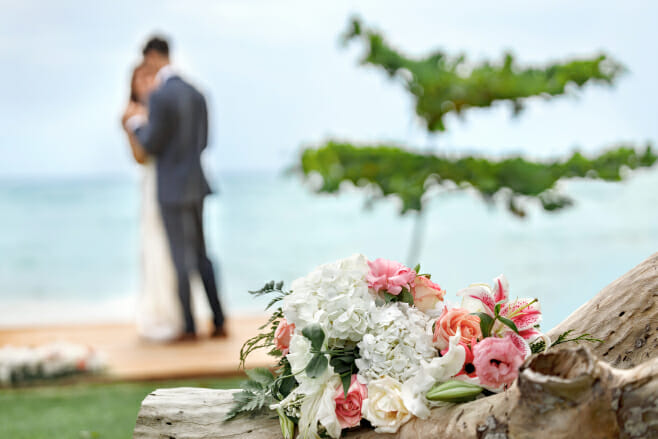 Considerations for Your Wedding Colors
Everyone has different priorities when it comes to wedding planning. Some couples have a specific date or season they want to plan around, others have a specific location, and still others have colors or a theme.
Maybe you've always dreamed of a wedding filled with shades of purple, or maybe you feel your whole wedding party would look absolutely gorgeous in a sage green tone. If color and wedding theme is your priority, keep that in mind while looking at destinations and choosing a venue.
While there's no rule that says you can't use deep maroons and gold for a spring wedding, those are generally more fall colors. You can choose your colors first, then your season, then your venue. Or flip that all around, depending on your priorities.
No matter where in the wedding planning timeline your wedding scheme comes into play, you'll want to do some research. While it may be harder to visualize your colors for a destination wedding far from home, if you are planning to visit your venue beforehand bring fabric swatches for wedding party colors, or even paint chips for other elements to visualize how it will all look in the space.
Destify is ready to help you plan your perfect destination wedding. Our team will help choose the venue that perfectly complements your colors – or provide advice to complement your colors for your dream destination. We're in the business of making meaningful memories. Contact us today to start planning your perfectly colorful celebration.