Spring destination weddings take place at one of the most beautiful seasons of the year, when flowers bloom, pastel colors reign, the days get longer, and the sun shines once more. Yes, even at tropical paradises like Mexico and the Dominican Republic!
If you're planning a spring destination wedding, you'll be thinking about how to include this lovely season into your plans – and embracing the lovely seasonal flowers will be at the top of your list. In addition to florals, we have plenty of color palette ideas and décor inspiration to help you plan an unforgettable spring destination wedding. Let your planning bloom!
Beachy Spring Colors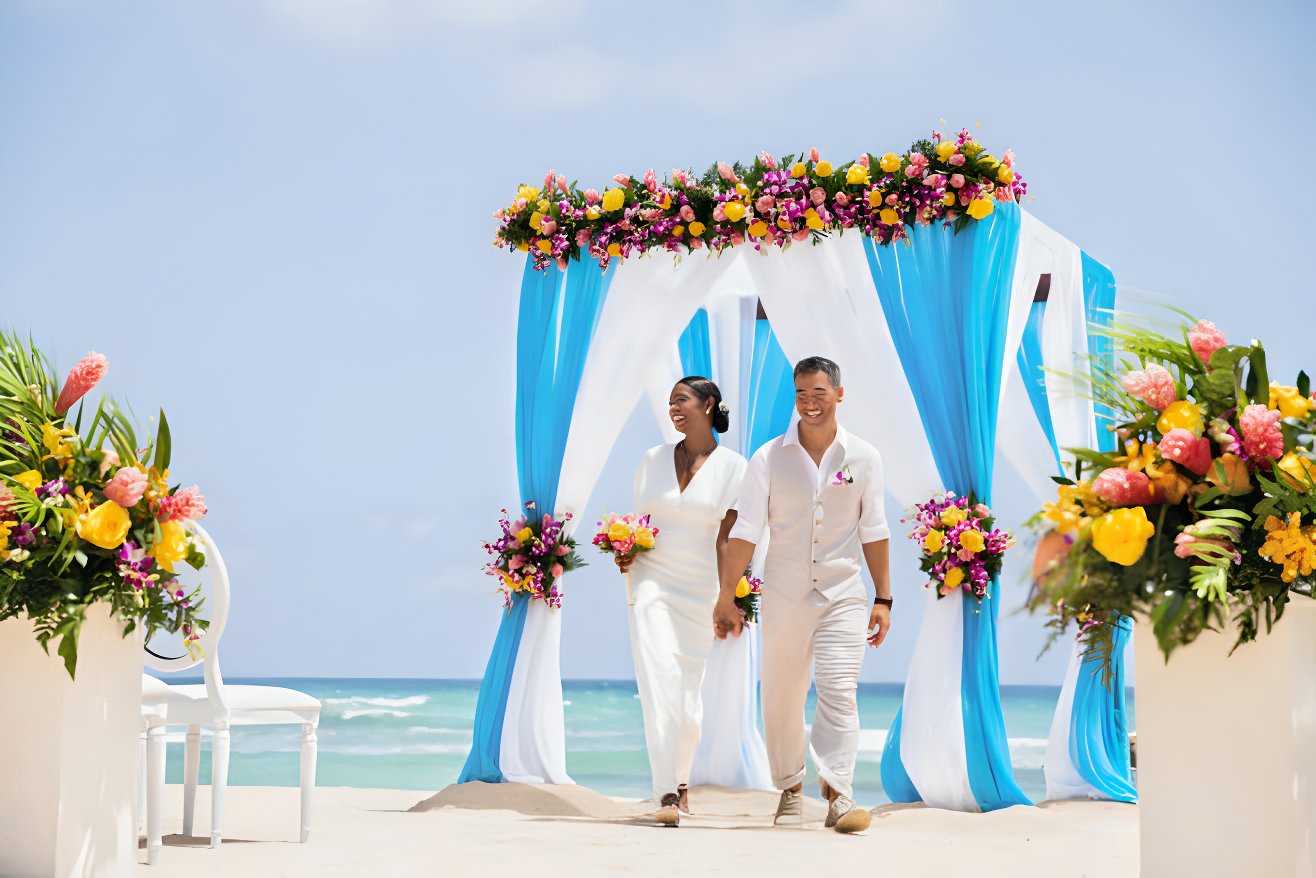 Pastels are a must-have for spring weddings, and Pinterest is brimming with blush pink and periwinkle blue inspiration. There are a lot of atypical pastel combos that look great in the springtime. Here's a few pastel spring wedding color ideas:
Lemon and peach – A bright and citrusy mix. Peach has a tendency to look a little too '70s, so you'll want to use fresh colors for elegance and a modern sense. The effect is elevated by the use of warm yellows, whites, and extra texture such as cherry blossom branches.
Lilac and white – Lilac and lavender are classic spring colors that contrast beautifully with white furnishings. Use it for things other than dresses, ties, flowers, and buttonholes, such as a lavender-colored cake, hanging wisteria ceiling installation, velvet table runners, and parma violet specialty cocktails.
Teal and blush – Teal is a little more unusual than moss green or mint with a hint of pink. It's darker and richer, and it pairs beautifully with antique and vintage accents. Teal is also a great color for stationery that will really stand out for your visitors.
Tropical Spring Blooms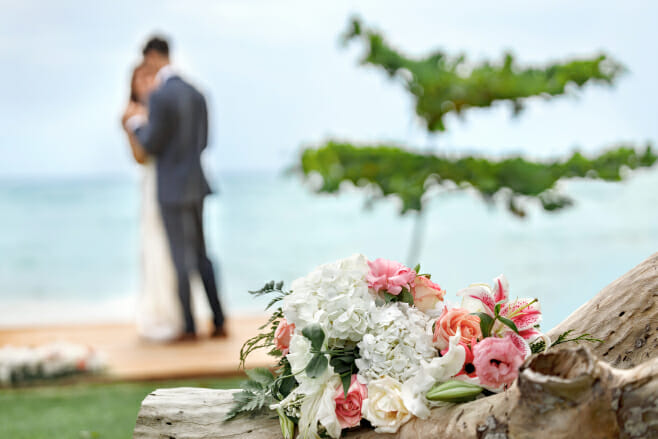 The transition from winter to spring and summer is marked by tropical flora and brilliant hues. If you employ bright, flashy colors and luxuriant flora, even the most blank of canvases or the most rustic of barns may be transformed into a destination wedding. Orchids, proteas, birds of paradise, anthurium, and hibiscus should be combined with monstera, fan palms, pampas grass, and eucalyptus leaves.
Take some extremely romantic shots in front of a gorgeous floral wall if your day isn't quite fancy enough yet. The colors and charm of wildflowers suit boho and rustic weddings. Make a wildflower installation or hang them around the corners of your marquee to grab attention.
Customizable Spring Decor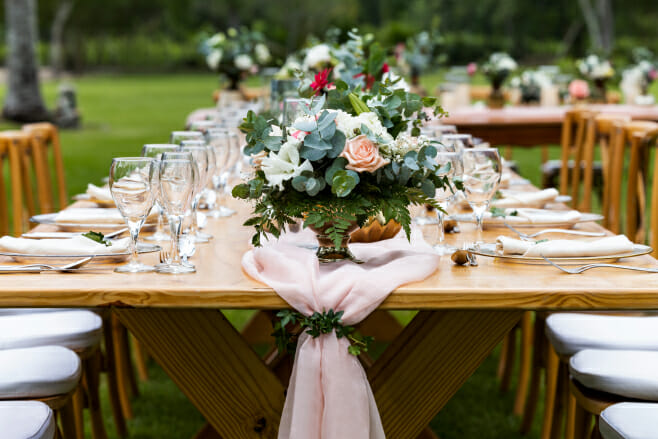 If the weather is particularly hot, place a basket of parasols at the back of the aisle for visitors who may want shade, such as elderly relatives. They're perfect for outdoor weddings or cocktail receptions. Fans on the ceremonial chairs are also effective!
Create an English country garden vibe by setting up a lounge area with garden furniture – even if it's indoors! To mimic that mood, we've seen weddings with an interior water feature and topiary bushes set up within a marquee.
Floral wedding gowns are getting more fashionable as a result of their delicate and feminine appearance. Drawing out one of your favorite flowery dresses might be a wonderful starting point for choosing on a color palette.
From bright tropical flora that lines every resort walkway, to lush emerald gardens ready for your "I Do," there are plenty of opportunities for you and your partner to infuse spring into your destination wedding. The best part? Every spring wedding resort comes with an everlasting layer of summertime bliss and wonder!
Want to learn more about the best spring wedding resorts in our selection? Follow the link below to discover our Top 5 Spring Destination Weddings Resorts: