No one should have to worry about that extra step of legality to keep them from celebrating their love. With progressive mindsets transforming the way global destinations treat LGBTQ+ to-be-newlyweds, we're excited to share our list of the best places to legally tie the knot as part of the community. Guaranteeing award-winning excellence and the simple luxury of legal wedding documentation, these wedding resorts deliver wholesome experiences for all lovebirds no matter their orientation:
Mexico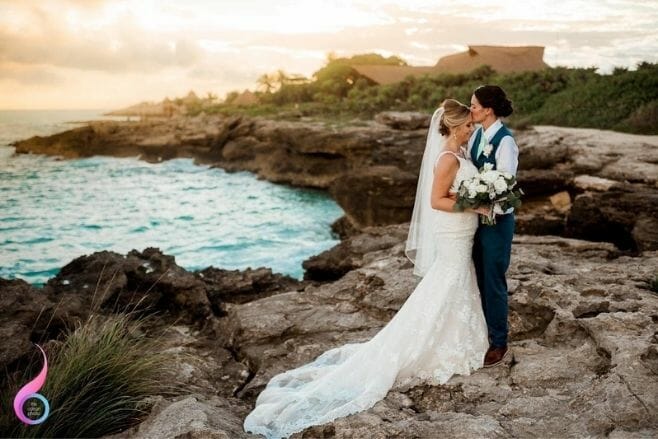 Since a Supreme Court order in 2015, all LGBTQ+ marriages performed in
Mexico
or abroad must be recognized by the government on a federal level. Because Mexico is going through a period of transition and progress, when equality for all is on the horizon, gay and lesbian couples can now get married anywhere in the country, including
Cancun
!
Teeming with all-inclusive benefits, your Mexico destination wedding can feature chic decor and access to award-winning facilities – all complete with 24/7 oceanside views and immaculate venues.
Garnering a bevy of luxury wedding perks for all, the following resorts offer an impressive track record of happy Destify Couples:
Grand Fiesta Americana Puerto Vallarta
Caribbean Islands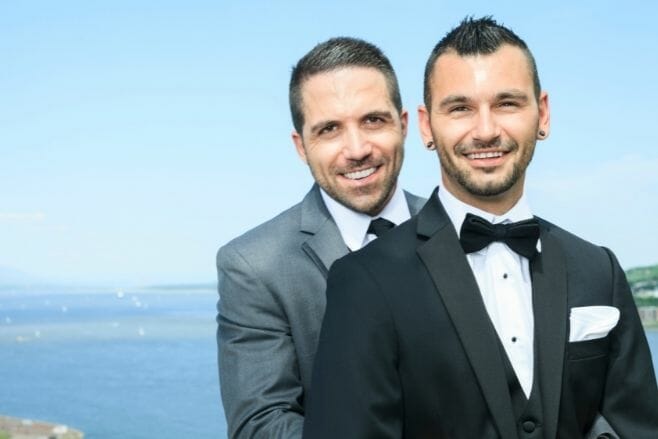 There are a number of LGBTQ+-friendly places in this breathtaking region, including Saint Martin, Martinique, and Bermuda. Some of
the Caribbean's
smaller islands are also truly LGBTQ+-friendly. Consider Curacao or Aruba, two popular tropical slices of paradise. There are lively gay communities here, as well as lovely resorts ideal for holding your wedding. Here are a few of our top options to host an unforgettable Caribbean LGBTQ+ destination wedding:
Costa Rica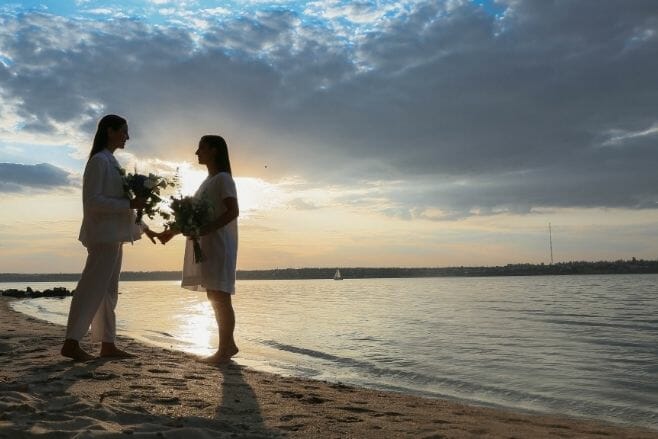 In 2018, the country became one of the first Latin American countries to formally allow gay marriage. Gay couples looking for a romantic
Costa Rica destination wedding
can now choose from a variety of beautiful resorts offering all-inclusive packages and breathtaking vistas. LGBTQ+ matrimonies have long been accepted, but now legal weddings may be considered as well.
Consider a trip to Guanacaste, where the enthralling Planet Hollywood Costa Rica specializes in opulent ceremonies and amenities suitable for A-list Hollywood stars. Looking for a more secluded location? Secrets Papagayo offers the best of both worlds: raucous adult-only areas and totally quiet hideaways. Looking to expand that wedding research list? Here are a few more Costa Rica properties to explore and host your unforgettable LGBTQ+ destination wedding at:
Thinking of tying that oceanfront knot and need a hand? Fill out the form below to talk to one of our on-call Destify Booking Coordinators today: